Today, one of Angel's customers who also previously adopted from Angels – Submarine, Silver's kitten -brought over a cat which she found at her workplace at Zouk.
This cat is a newcomer to the area, and has been wandering around Zouk and trying to enter the club through various entrances; he has only been sighted in that area for a week.
He is likely to be an abandoned or a lost pet.
In case he is a lost pet I posted on PetsChannel to ask if anyone lost a cat and requested for email photo verifications and address. This is what the Zouk cat looks like: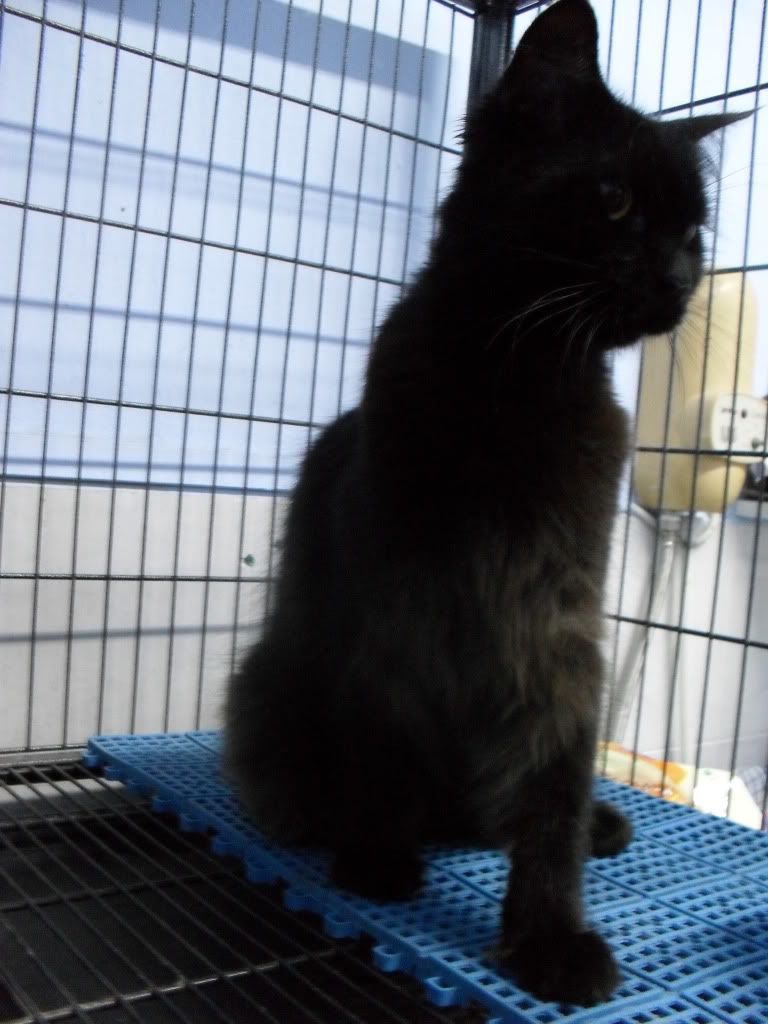 Zoukie is a male mixed Persian, doll-faced, brownish-black long fur cat. Black whiskers, self-coloured. He is vocal, and has a broad face like a Burmese, with a long bushy tail and a furry neck. He has long limbs and large paws but is not overly stocky. He is not neutered, and has a minor injury on his hind paw – possibly a bruise – that we will be treating him for.
He is now boarding at Angels Pet Shop, still very sensitive to touch, especially on that injured leg, so we can only administer first aid on him when he is calmer. We have checked to see if it is bleeding or if there are any broken bones or swelling but it looks to be a minor bruise – no bleeding or abrasions, no extruded bones or signs of swelling.
Even while he was stressed out from being in a new environment, he was not overly aggressive and his scratch on my arm was still quite gentle by cat-owner standards. He meowed a lot while he was in the shop – we tried not to stress him further by talking to him or staring at him much. Here is a video of him at the shop while Aswat, Submarine's owners and I were talking about other things in the background:
If you or someone you know lost a cat that looks like Zoukie in that vicinity, please email me at avalon.apart [at] gmail.com with pictures of your lost cat, and your address and contact details.
If no one claims him, we will be sterilising him and re-homing him. For now he will be boarding at Angels Pet Shop.