On Tuesday just before the clock struck midnight, we arrived at Blk 67 Geylang Bahru where we were planning to trap for neutering the cats between blocks 67, 68 and the market.
We happened to see this cat (and 2 others) behind Blk 67 so we trapped him, while the other cats loitering here eluded the traps.
Trapped this boy behind Blk 67
This Siamese-cross cat eluded our traps
Then we moved to the central area where there was the amphitheatre and pavillions. It was hard to trap at first, slow-moving.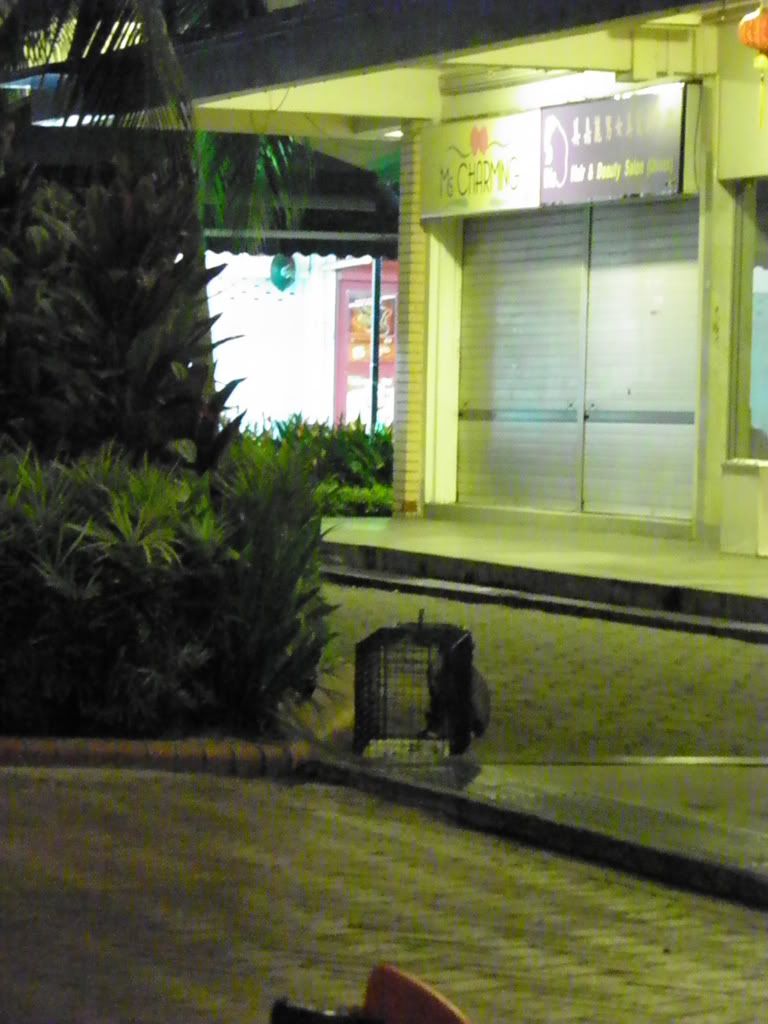 Sniff, but no enter trap!~
Second cat we trapped that night
Then the cat feeder came and the cats started appearing out of their hiding areas.
Feeder with some of the cats
After that the trapping became easier.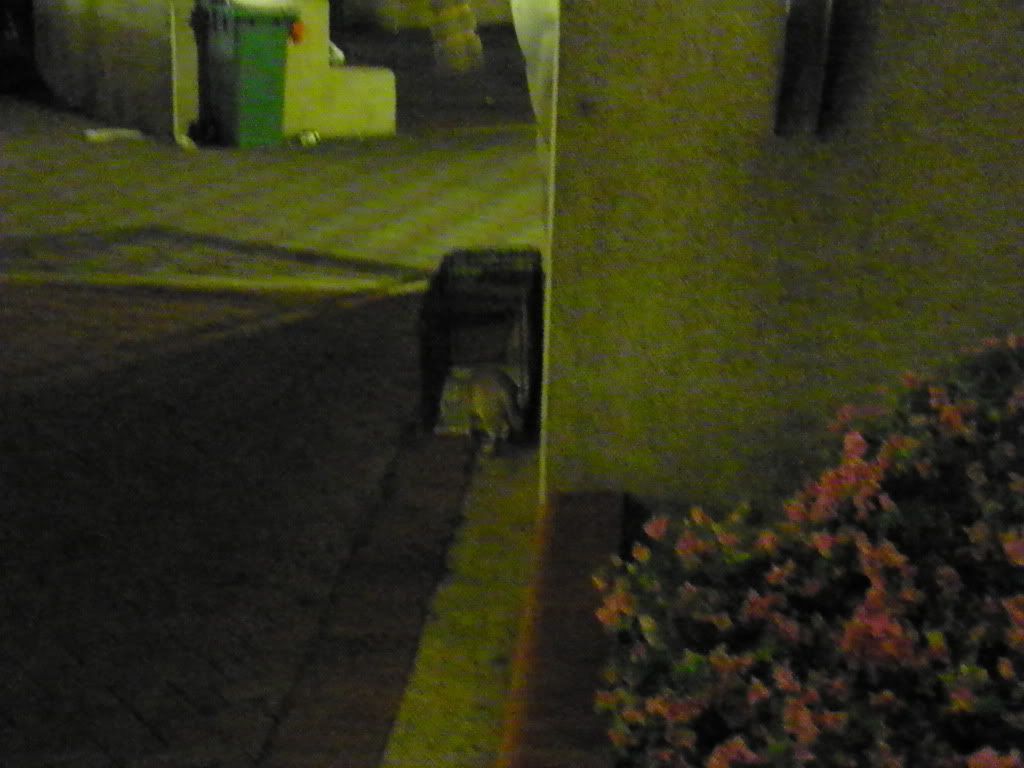 Cat about to enter trap
Some cats were loitering closer to the market and shops. We couldn't trap them all. There are at least 7-10 more cats in this area, and that is 5-8 more than we initially counted. This site definitely needs more rounds of TNRM than we initially projected.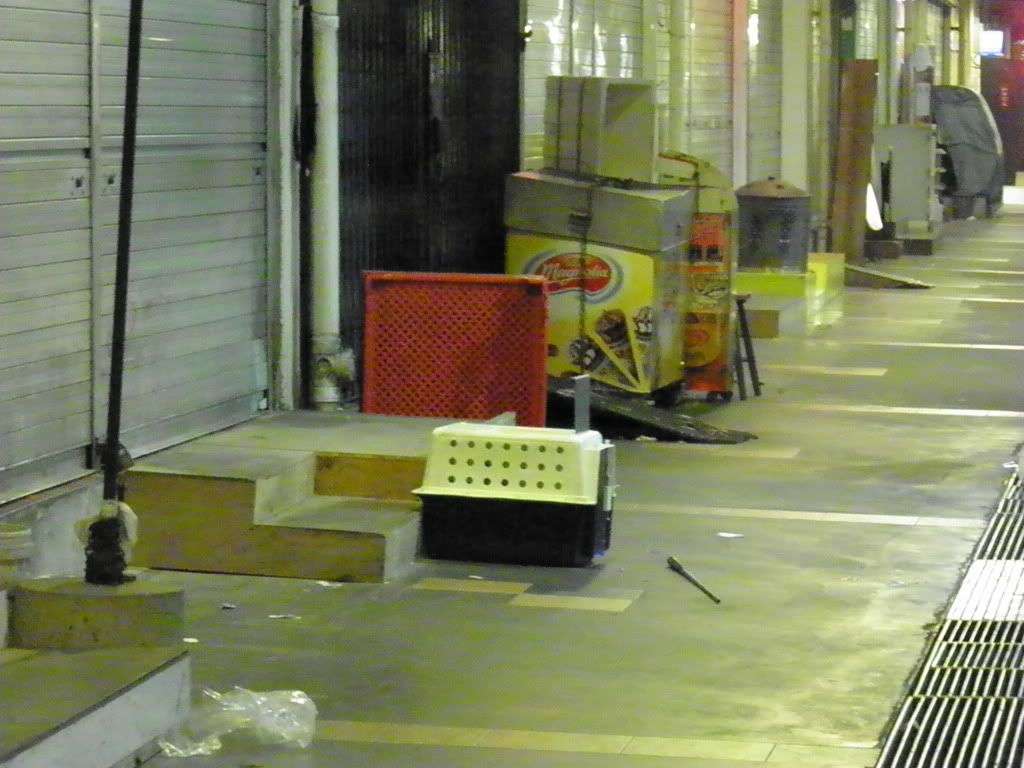 The provision shop, one cat transferred to carrier
It was too late for us to do an accurate cat count of the number of cats remaining in this location, not counting Blk 64's 4 cats. On our second trip we will make an accurate cat count and thereafter we will definitely need your help financially if we were to finish neutering this entire colony before they get culled (the town council office is nearby).
Here are the 8 cats trapped from this area, the last cat is the cat we trapped from behind Blk 67.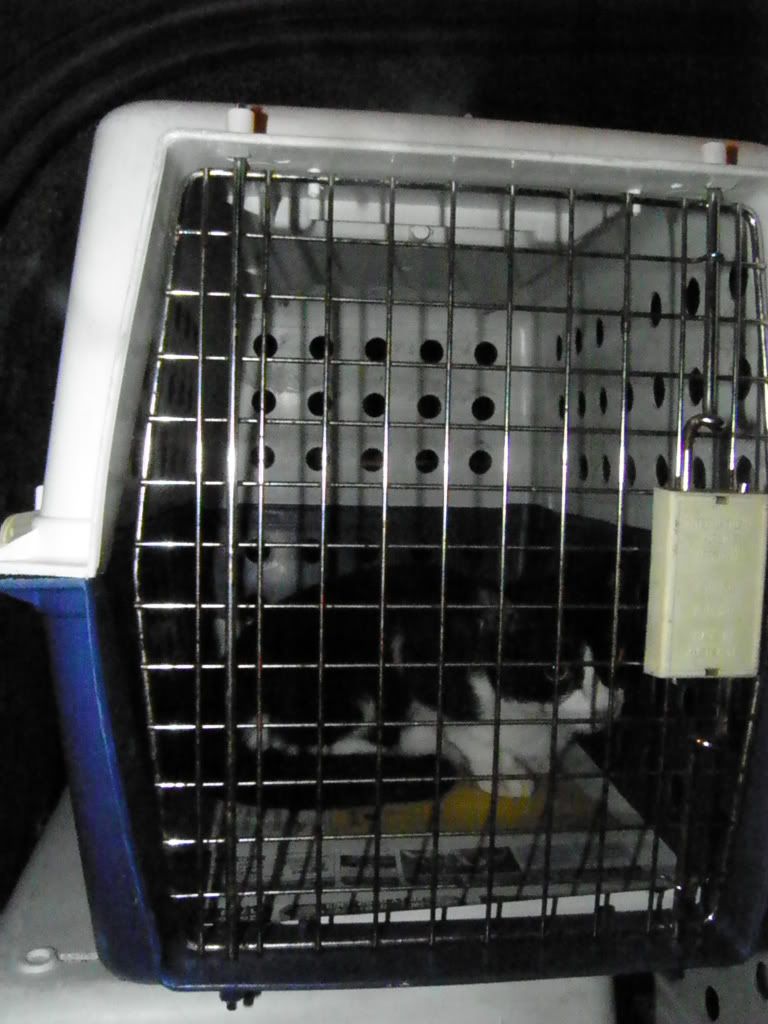 Black/white
Tabby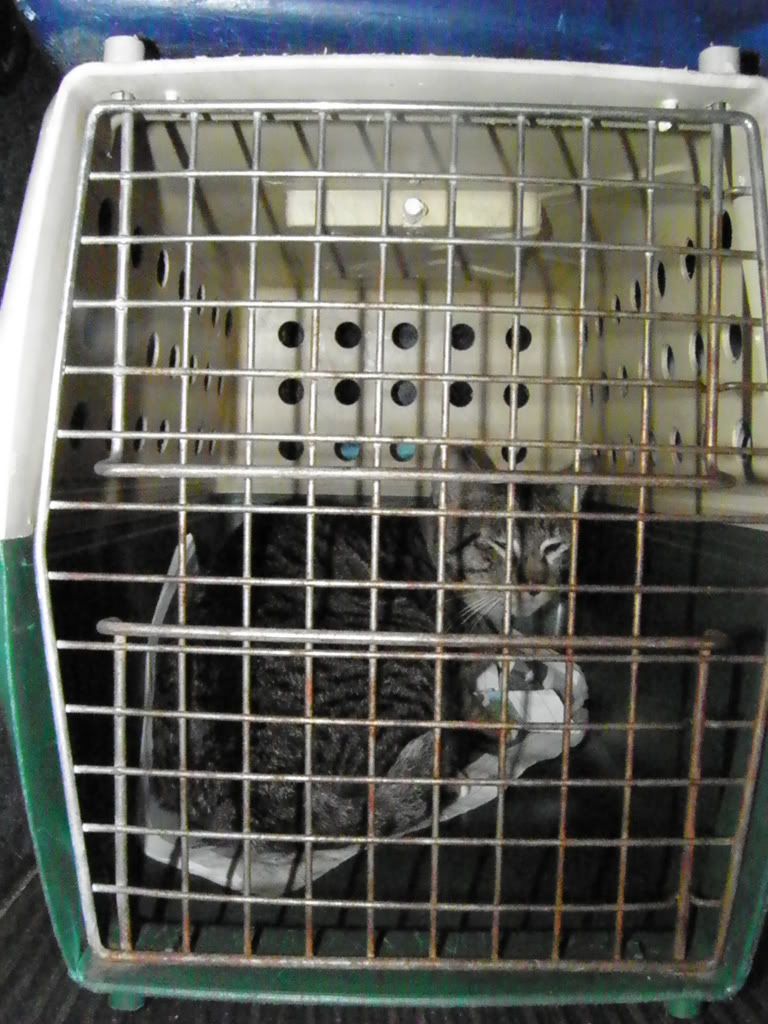 Tabby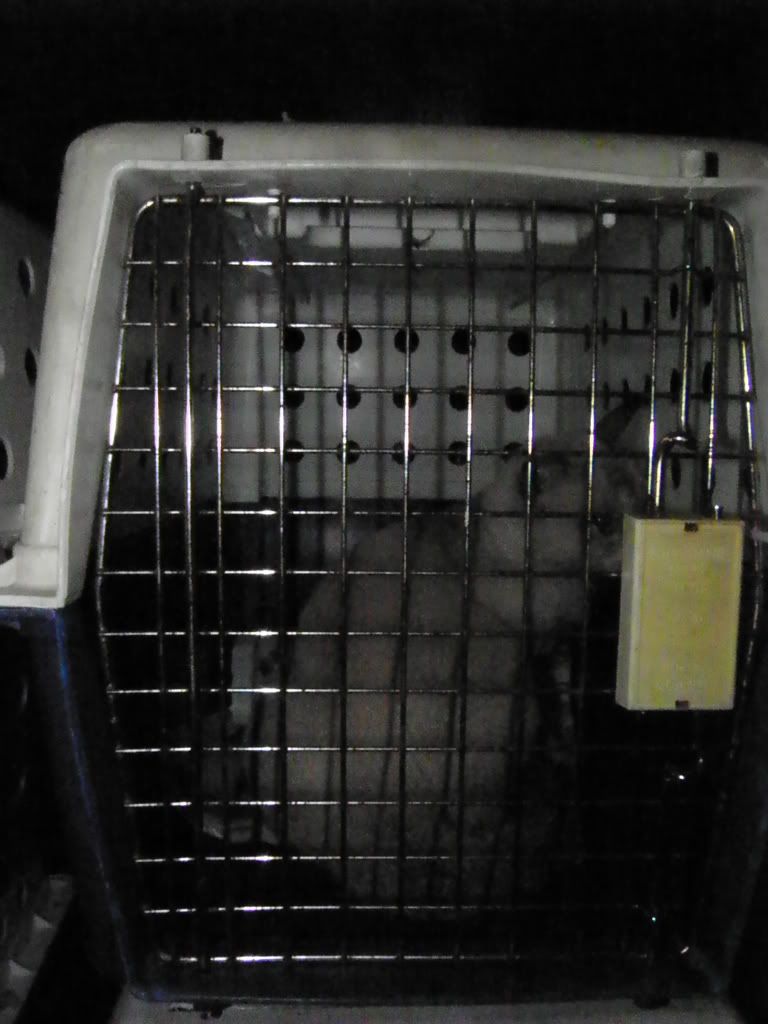 Siamese-cross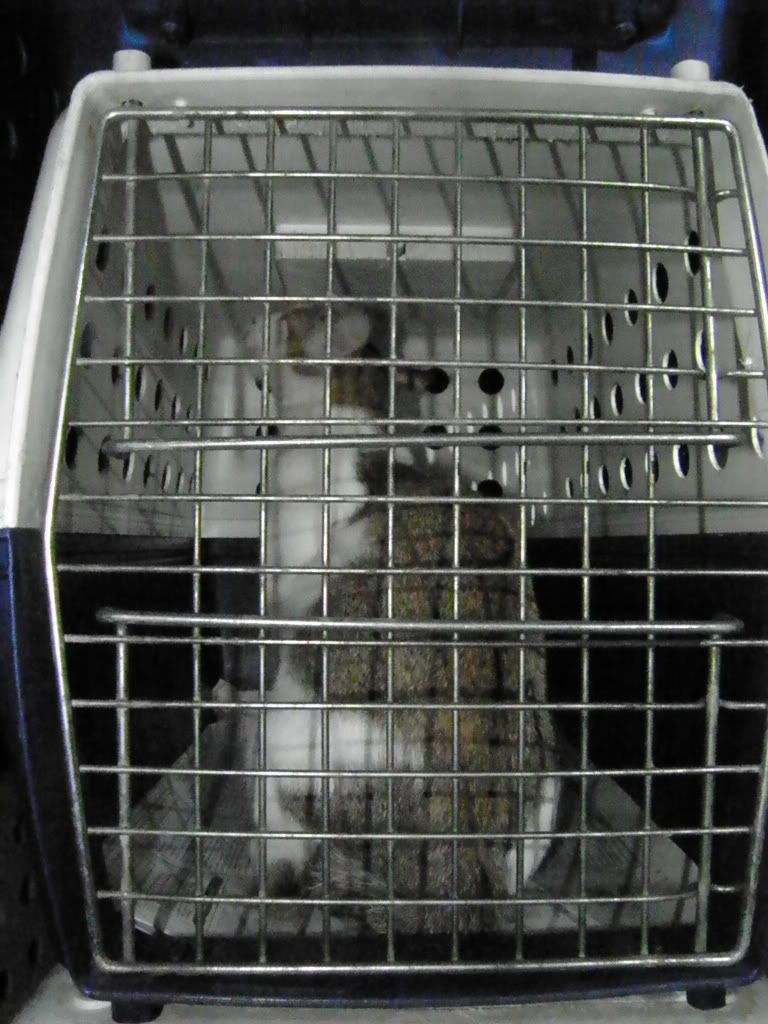 Tabby/white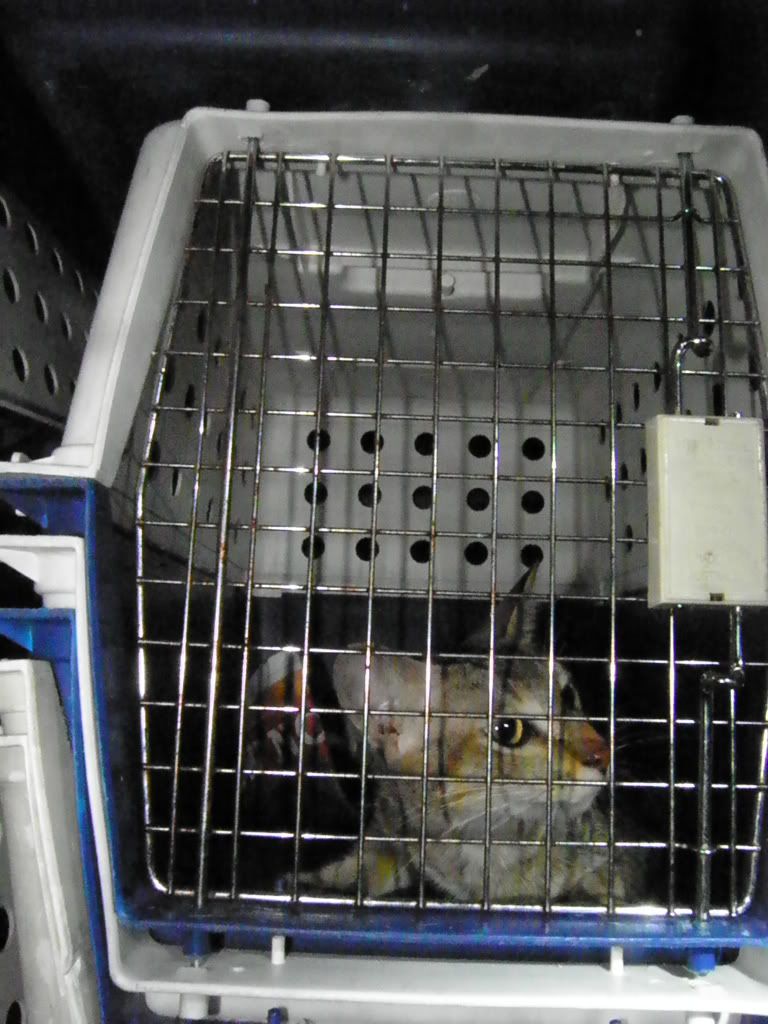 Tabby
Tabby
Ginger
We are hoping to conduct the second round of TNRM for this site next weekend if schedule permits. Will confirm the date again – it will still have to be past midnight because of the behavioural pattern of this colony of cats. After this round of neutering is paid for, we will only have estimatedly enough finances in our Sterilisation Fund to fund one more TNRM round, even though we still have a final round of TNRM to conduct at Ang Mo Kio Industrial, and two more rounds here.
If you would like to give to our Sterilisation Fund, deposit your contribution into our POSB Savings account 188-52652-7 and SMS / email Elaine at 90880675 / elaine@lovekuchingproject.org to indicate that your contribution amount is for our Sterilisation Fund.