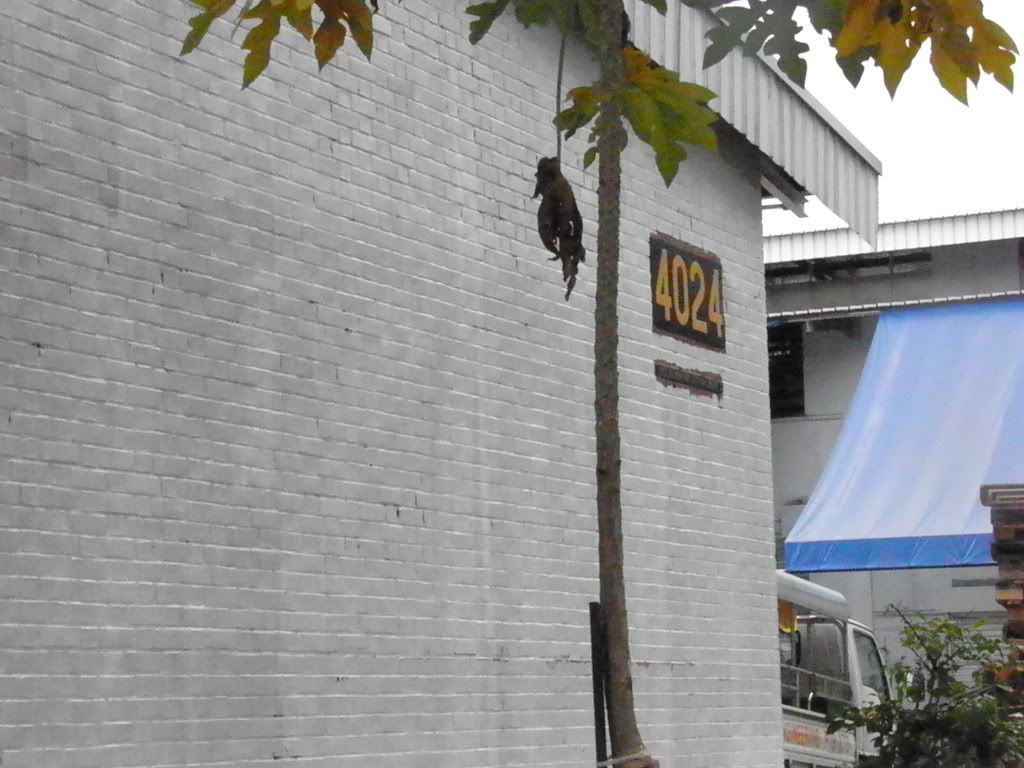 Block 4024
During round 1 of TNRM at this location, we neutered 9 cats from the back alley between blocks 4023 and 4024. Yesterday when we conducted round 2, we focused on the cats at block 4024 itself, and thereafter the alley between it and block 4025. We trapped a total of 8 cats that are having their neutering surgeries today.
Originally the feeder Martine told us there were 6 cats still in the back alley we conducted round 1 in, but it turns out the cats migrated to the front of block 4024. This locale is where all the shopfronts were located, and welding, steel and suchlike factories stocked their debris and materials. Traps were placed throughout the terrace block.
Successfully trapped cat
This cat was hiding amongst furniture
One particular cat eluded us after we spotted her –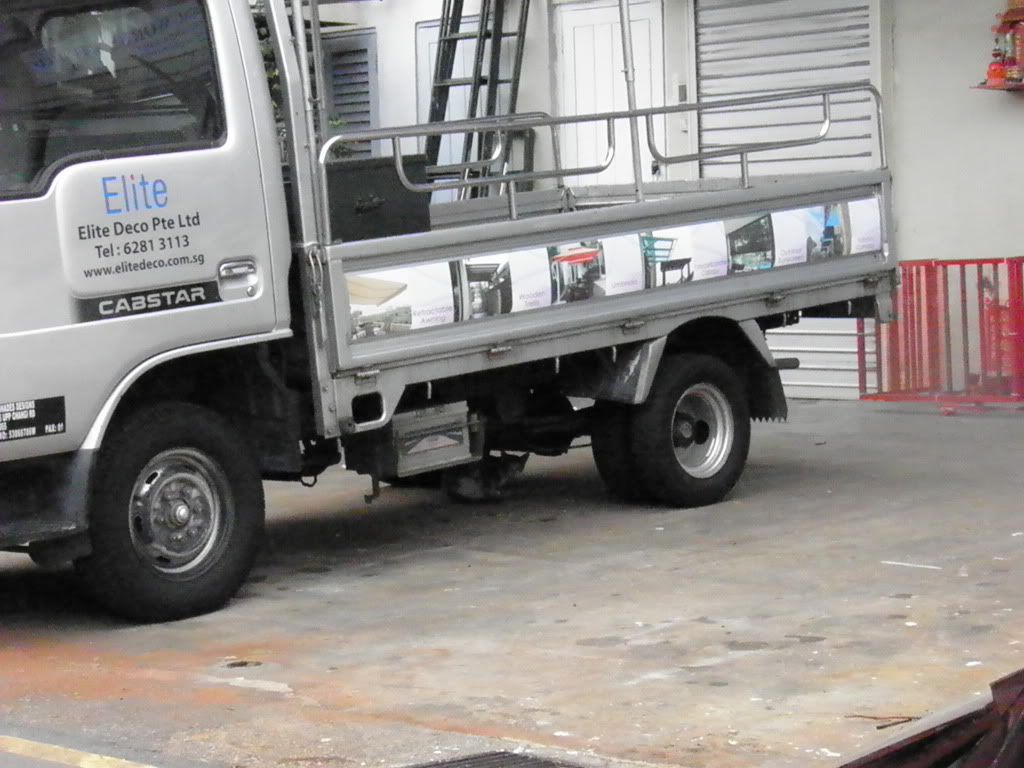 Tricoloured cat hiding under a lorry
This girl was wily, needed a lot of traps set for her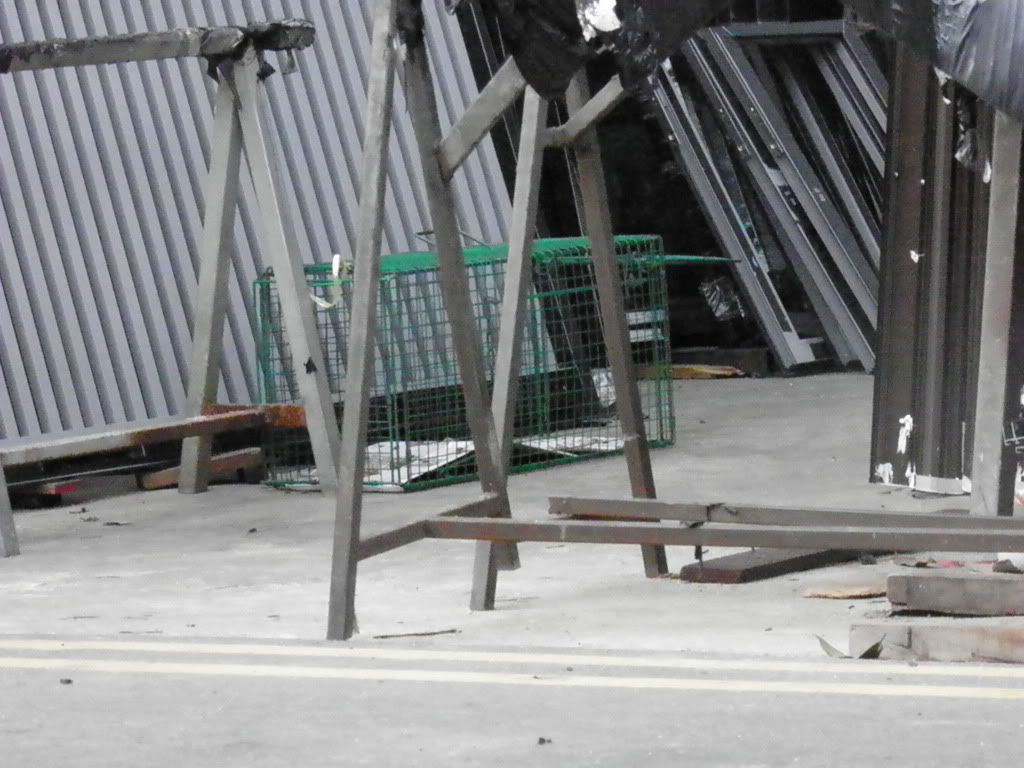 She avoided this trap too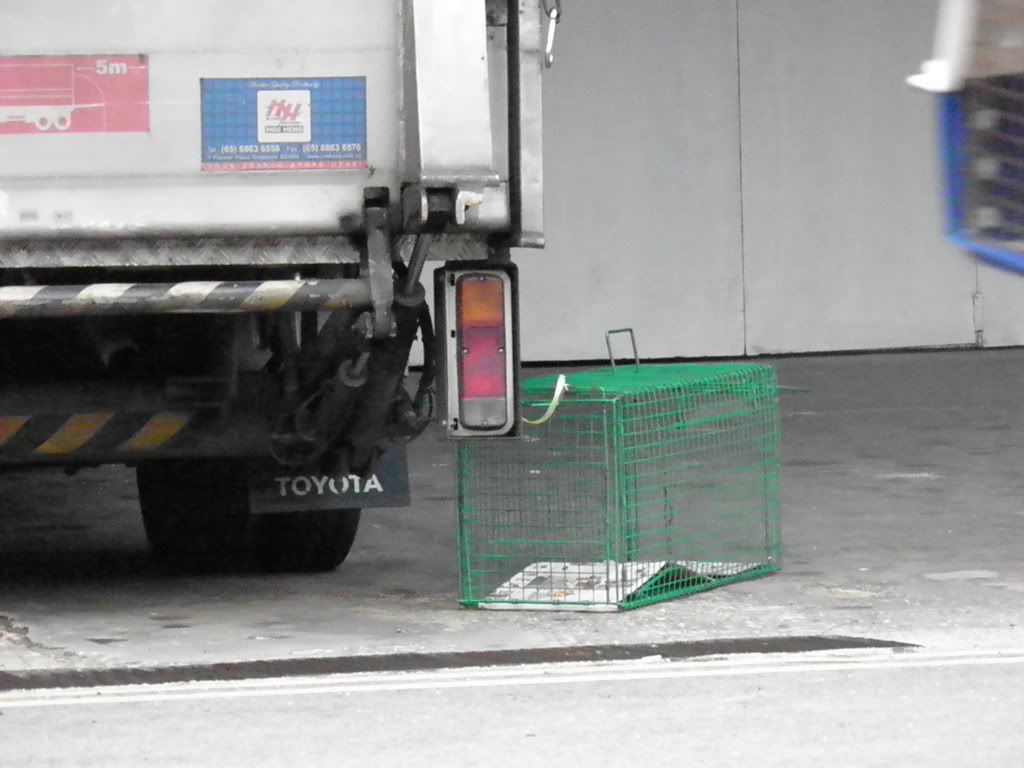 And this one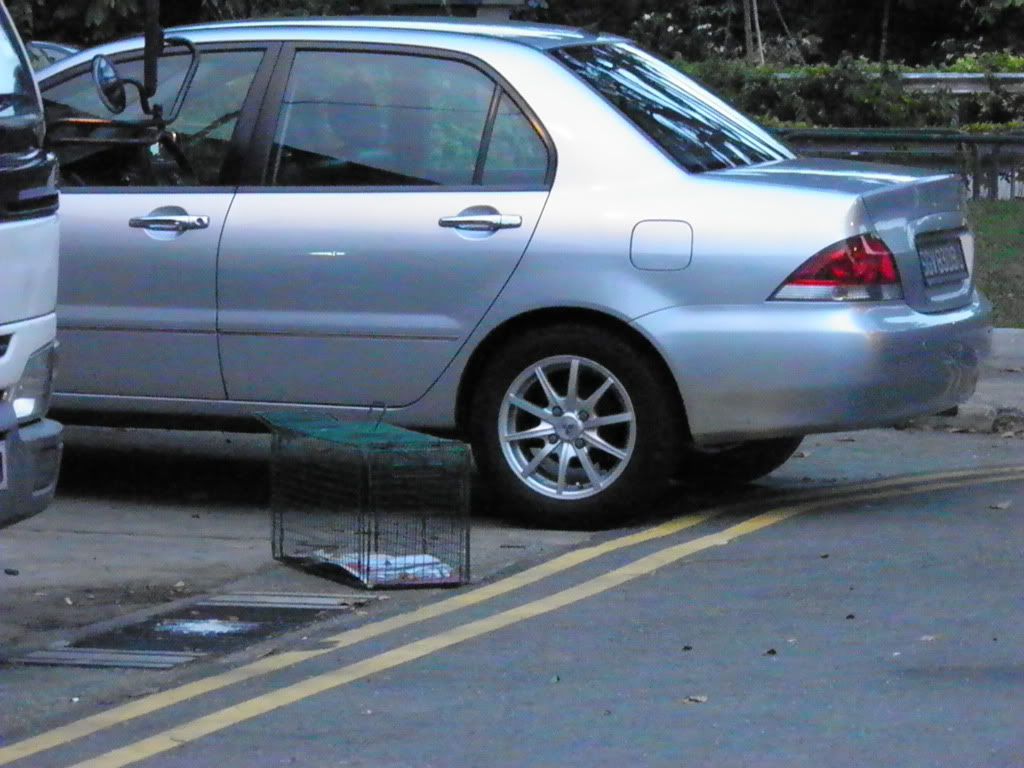 And this one!
After that she disappeared. We moved on to the next back alley.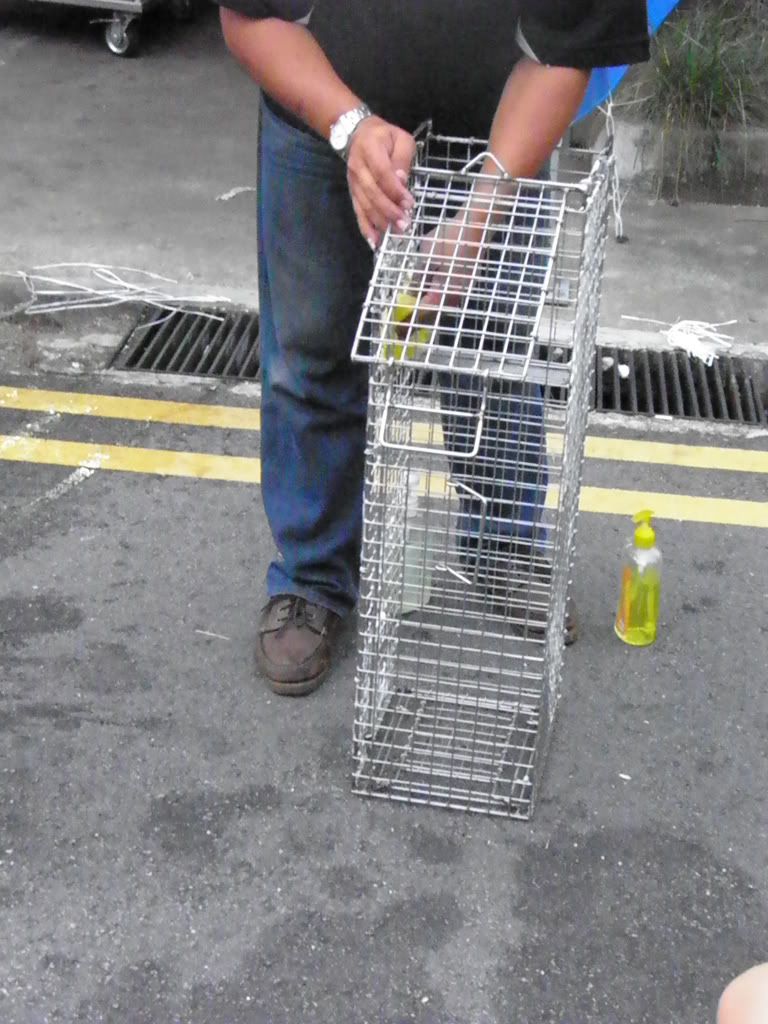 Washing the traps before reuse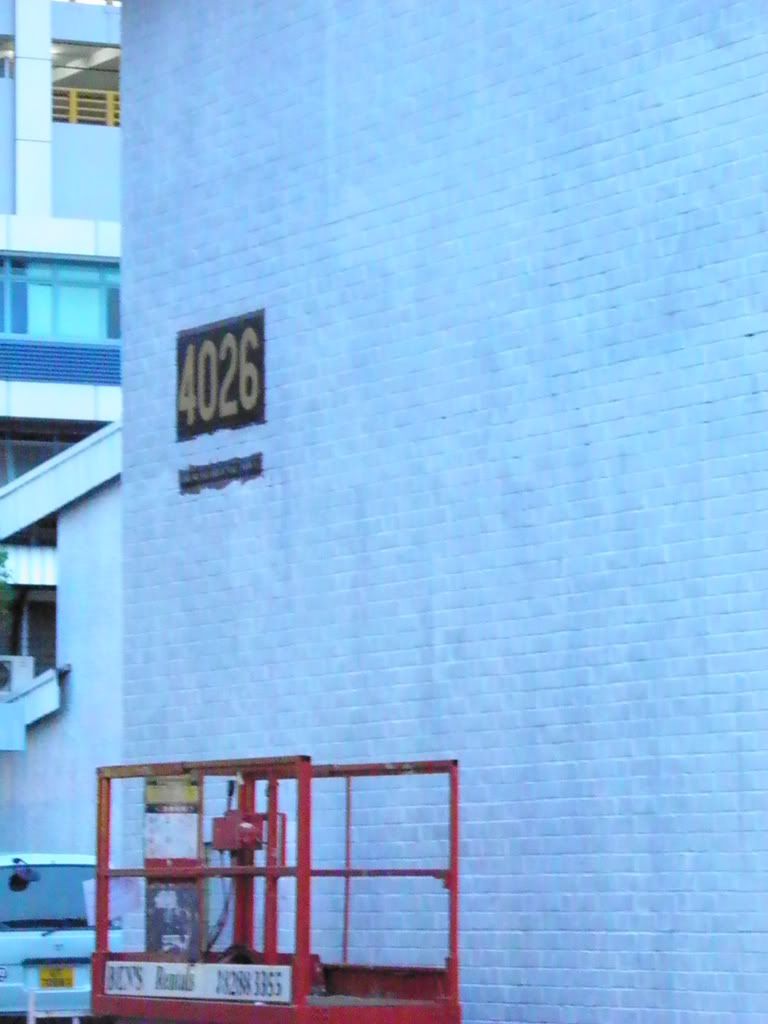 Moved on to locale between 4025 and 4026
The back alley between the blocks
And the disappearing tricoloured cat that eluded us, was found here! We eventually managed to trap her.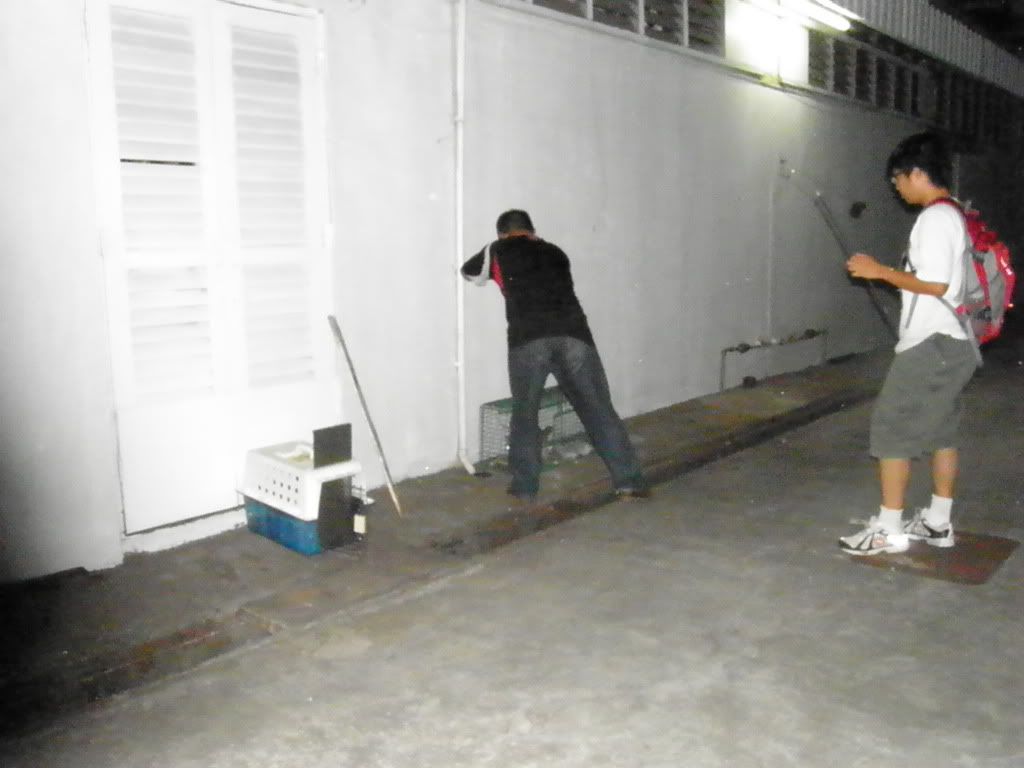 About to transfer the cat to a carrier
We spotted also a pair of sisters, one of whom was nursing kittens born in a shop. They both looked alike, so we had to see who was the one nursing – who had to be left behind because we can't separate the mother from the young kittens – and trap the non-nursing sister instead. We also had to tell the workers who were about to feed food scraps to the cats, not to feed them, so it would be easier for us to trap.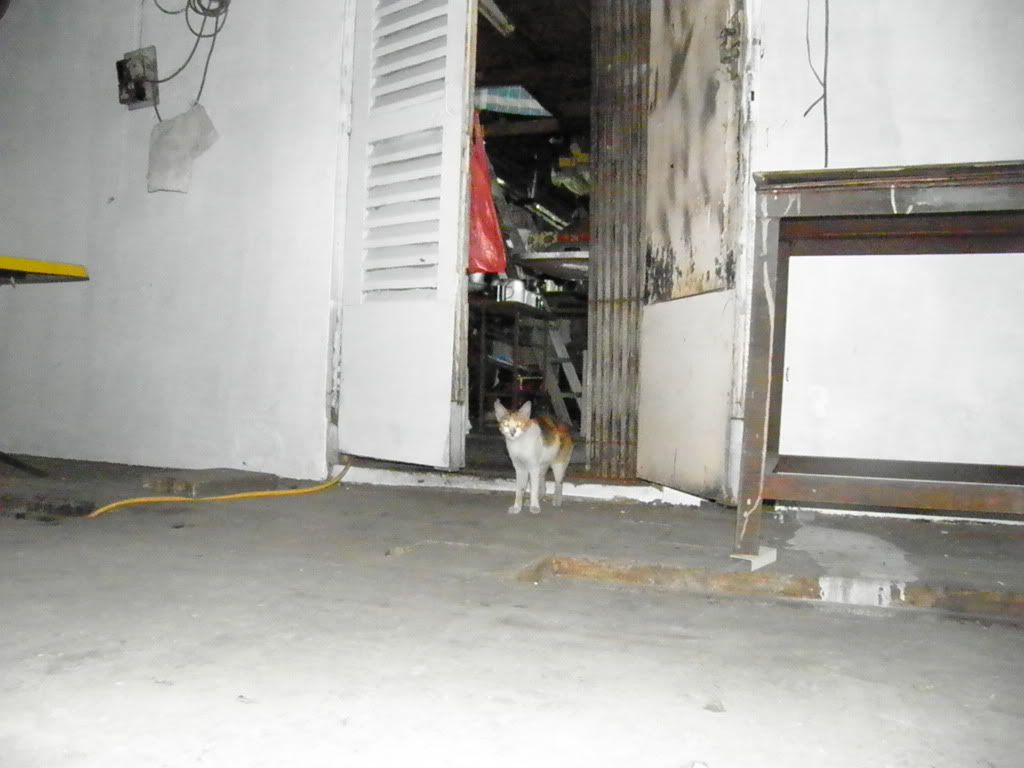 The shop the sisters were living in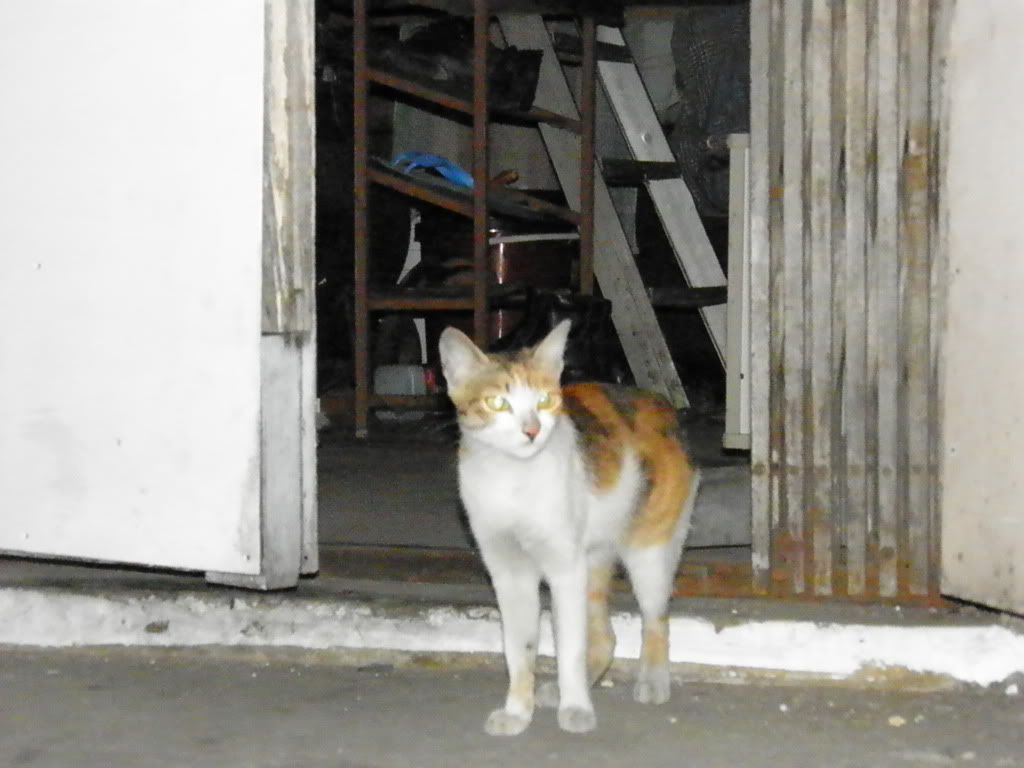 This was the sister that wasn't nursing
This was the nursing mother cat
After identifying which sister to trap, we closed the shop door so that the mother cat would stay inside. We then proceeded to trap her sister.
Getting dark by this time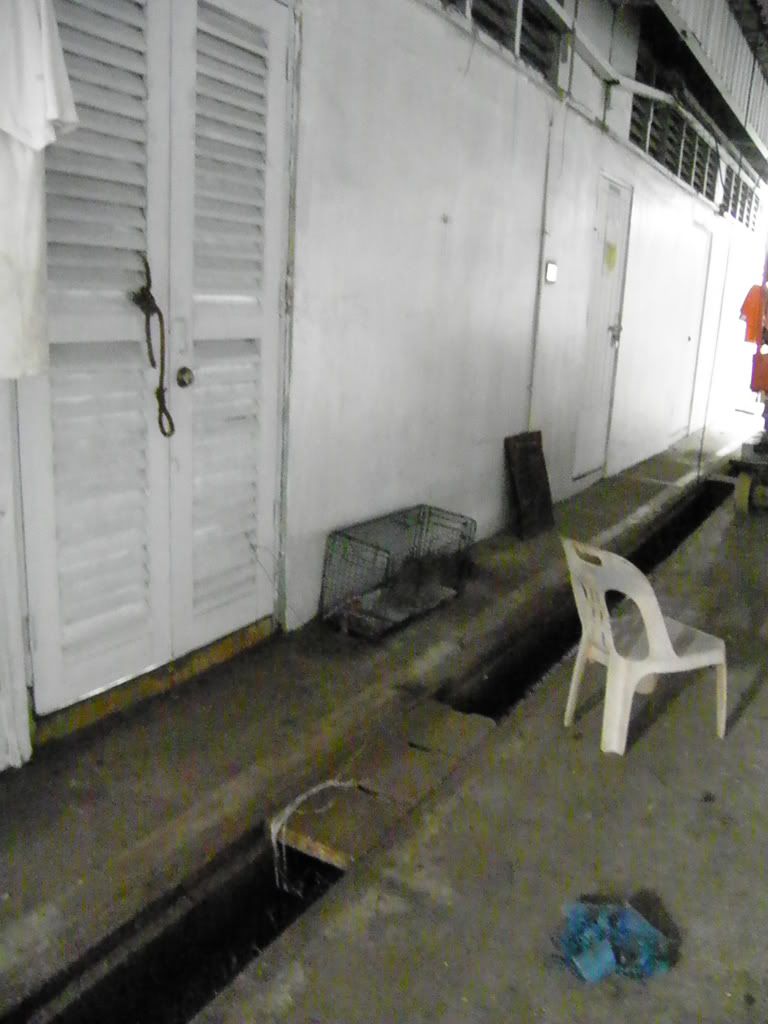 Trap set, cat enters!
At this back alley, we met a little helper. Well, not so little. A doggie, who ate some duck bones thrown in the back alley, puked in front of us. He was very hungry, so we fed him and kept him away from disturbing the cat trapping.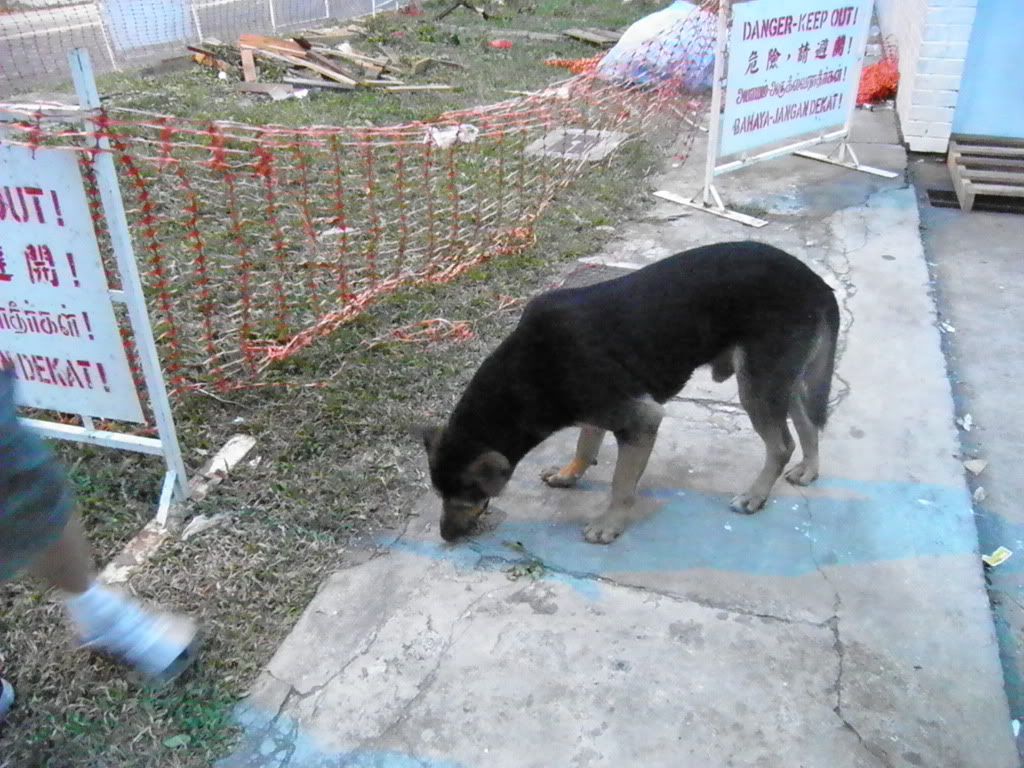 Doggie!
After being fed he was sorta happy!
The doggie accompanied us throughout the whole trapping at this back alley.
And so, here are the mug shots of the 8 cats we trapped! They will be returned to their original location tomorrow.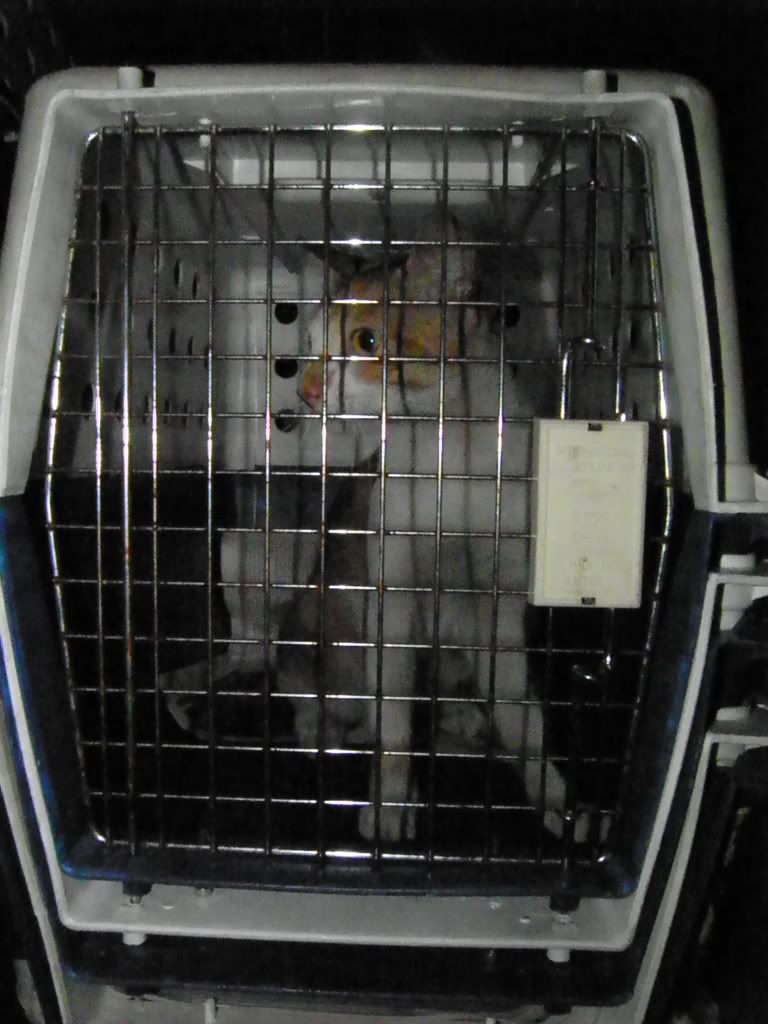 Tricoloured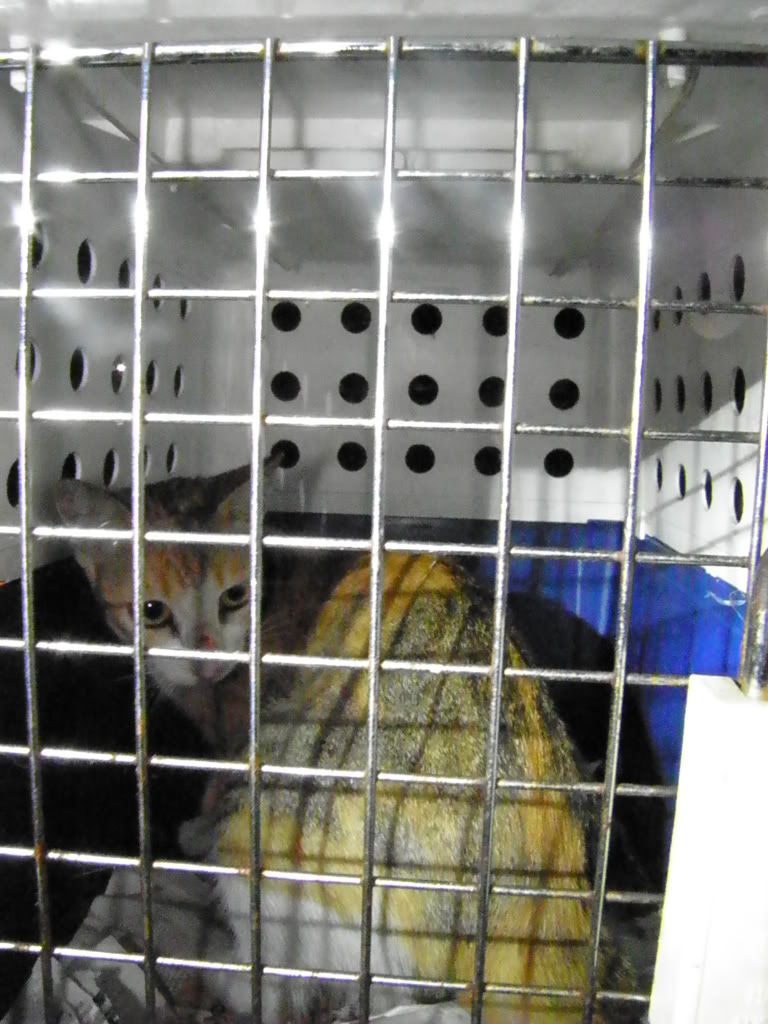 Tricoloured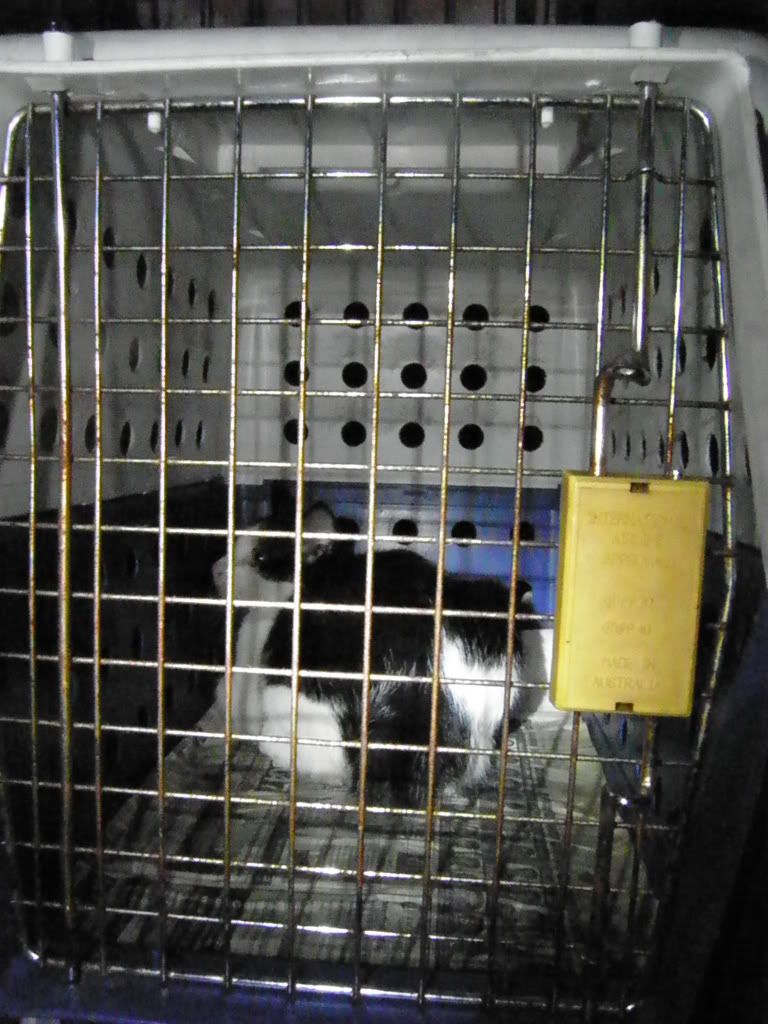 Black/white
Ginger/white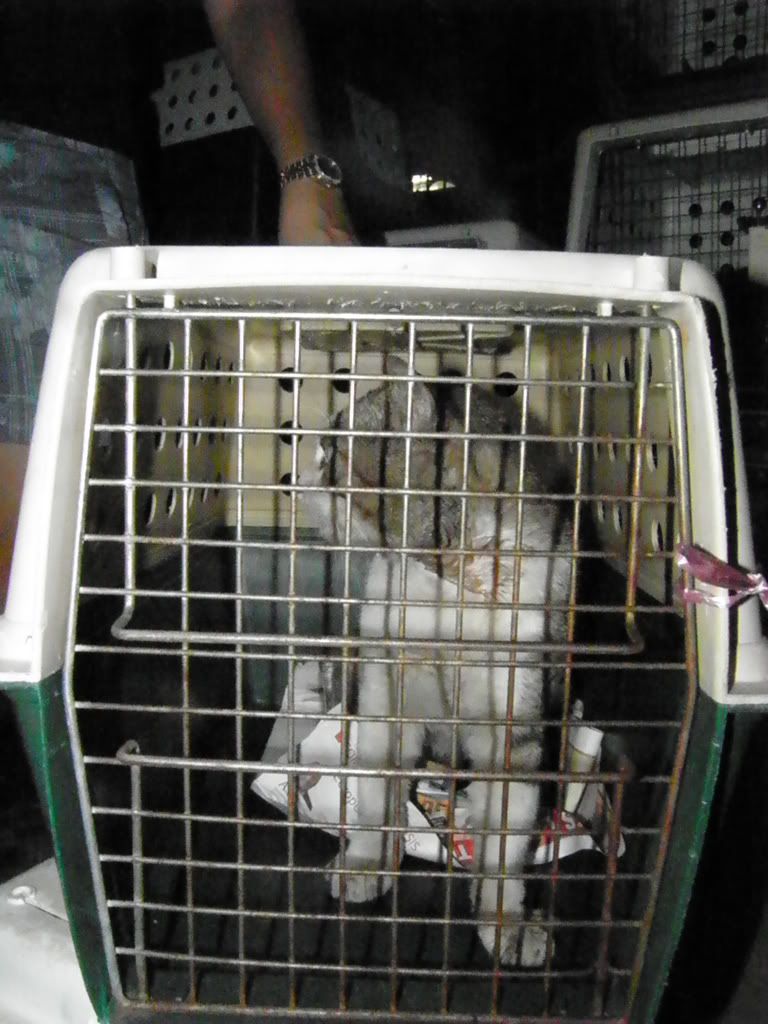 Tabby/white
Torbie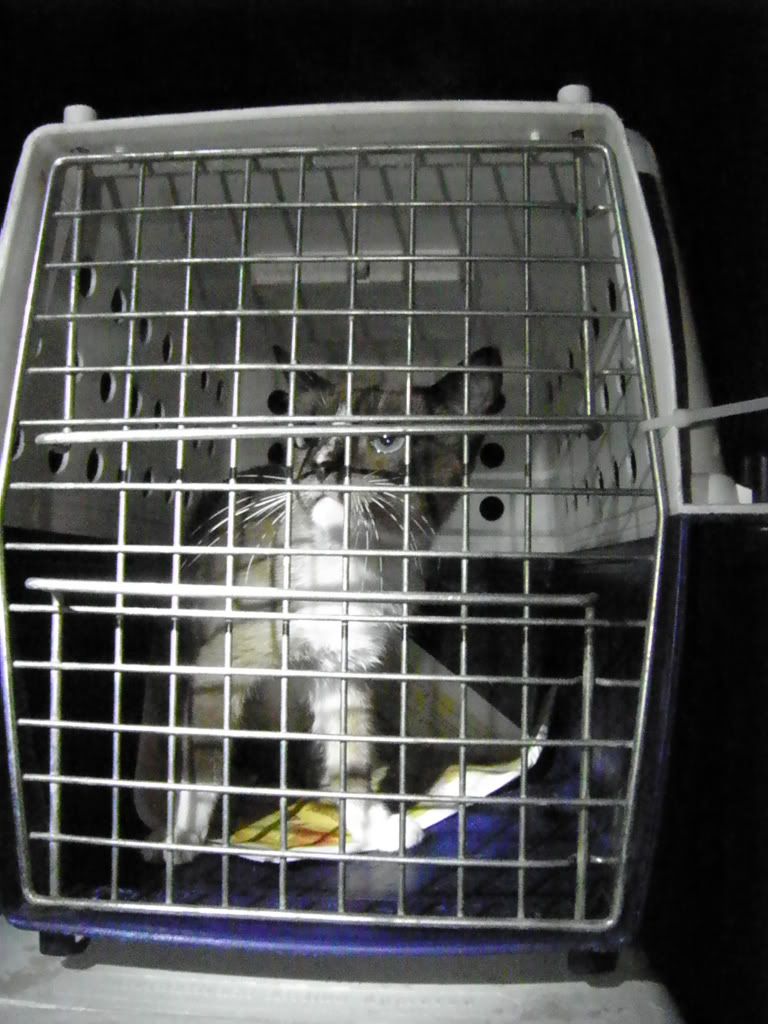 Seal/white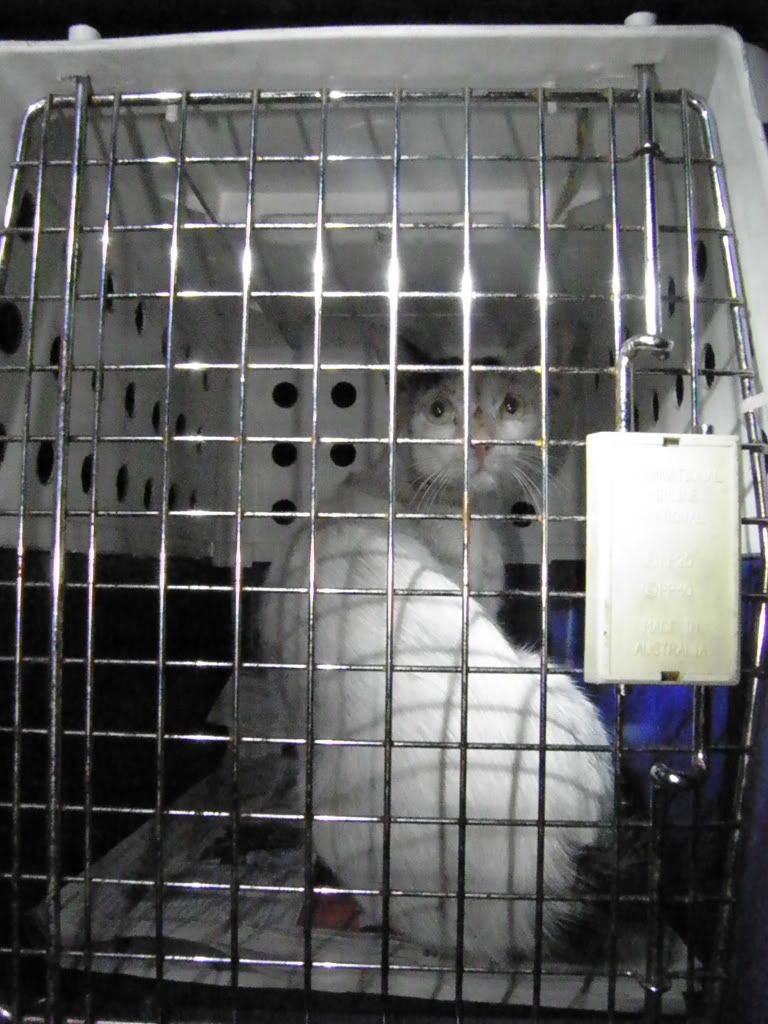 White with grey
Round 3 will be conducted nearer to blocks 4027 and 4028 (about 2 cats there), which is opposite block 438 where there are 6 cats. Thereafter TNRM at this site will be concluded. Round 3 will likely take place in early August as we are going to also conduct TNRM at Geylang Bahru, a locale that requires urgent attention, tomorrow at midnight. We are still short of $245 to complete TNRM of both these sites so, if you can help or spread the word, it would be much appreciated! Thank you in advance!


To give to our Sterilisation Fund, contributions can be made directly to our POSB Savings account 188-52652-7. Contact Elaine via email or text at elaine@lovekuchingproject.org / 90880675 to inform us that your contributed sum is for our Sterilisation Fund.