We did our projected final round of TNRM for the cat colony of Ang Mo Kio Industrial Park 1 on Tuesday. (Click to read about Round 1 and Round 2.) Here are the highlights and summations of this TNRM project.
When we returned on National Day to this site, our intention was to trap the cats nearest to blocks 4027-8. But we spotted 2 cats that eluded us during our first 2 rounds of trapping at the micro-sites of round 1 and 2. They were about to mate, so it was apt to trap them for neutering.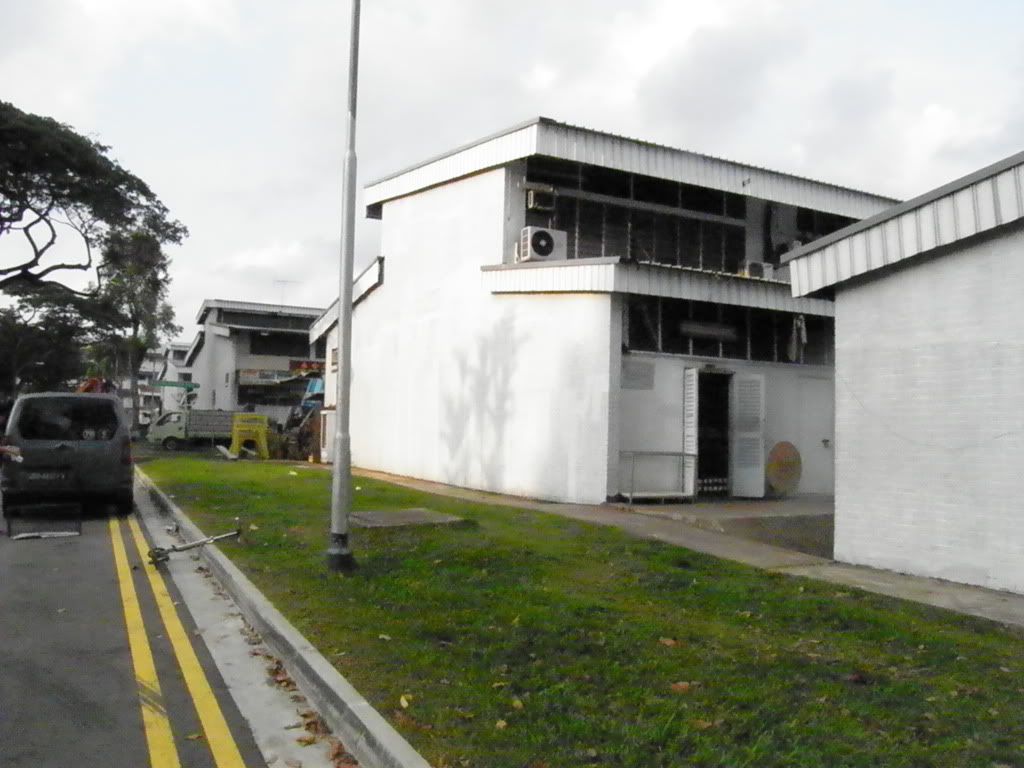 Where we were during rounds 1 and 2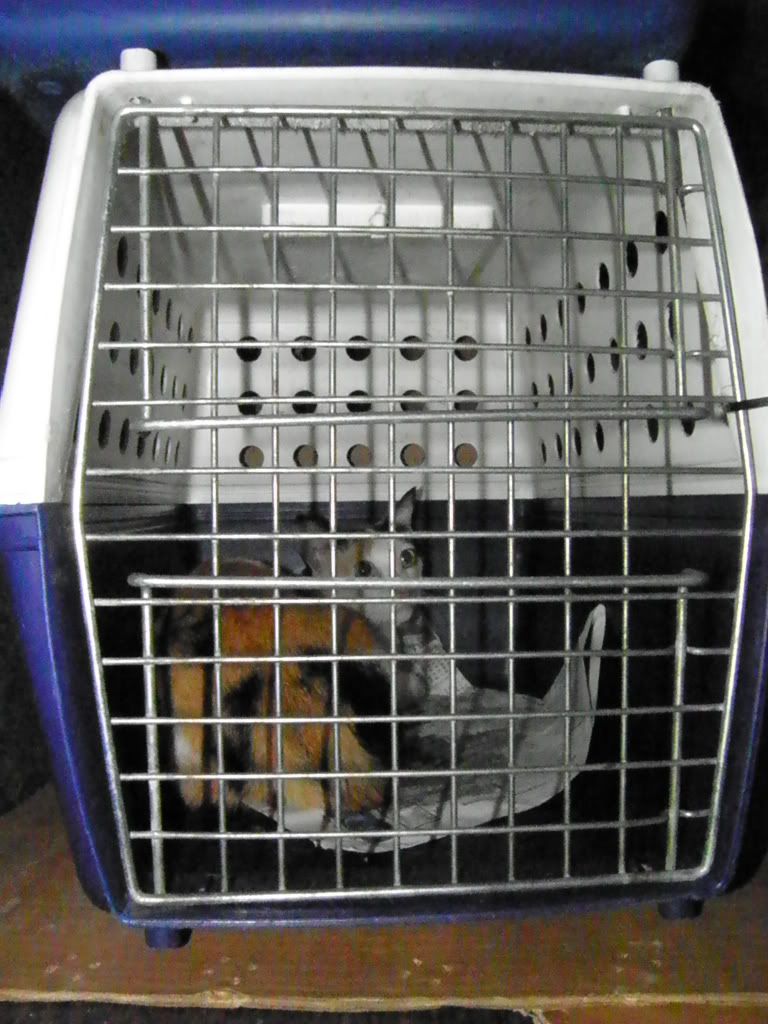 Calico
Her black cat boyfriend
We then headed towards our intended micro-site for round 3, Blk 438 and its surrounding blocks 4027 and 4028. The bulk of the colony resided at Blk 438 –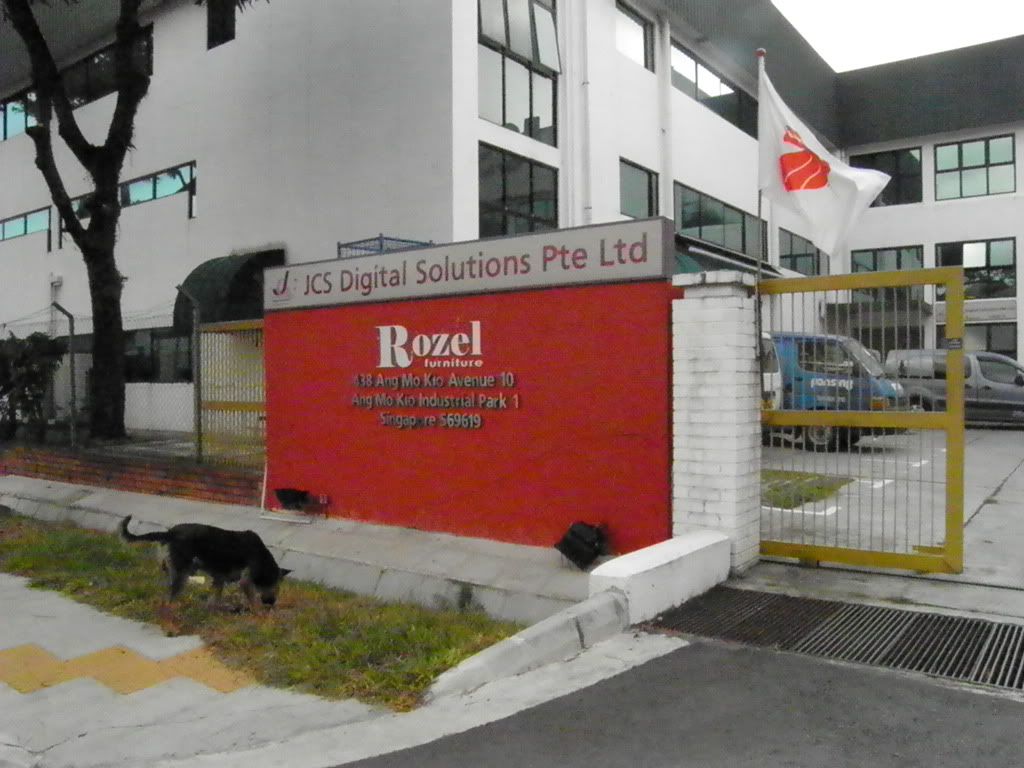 Blk 438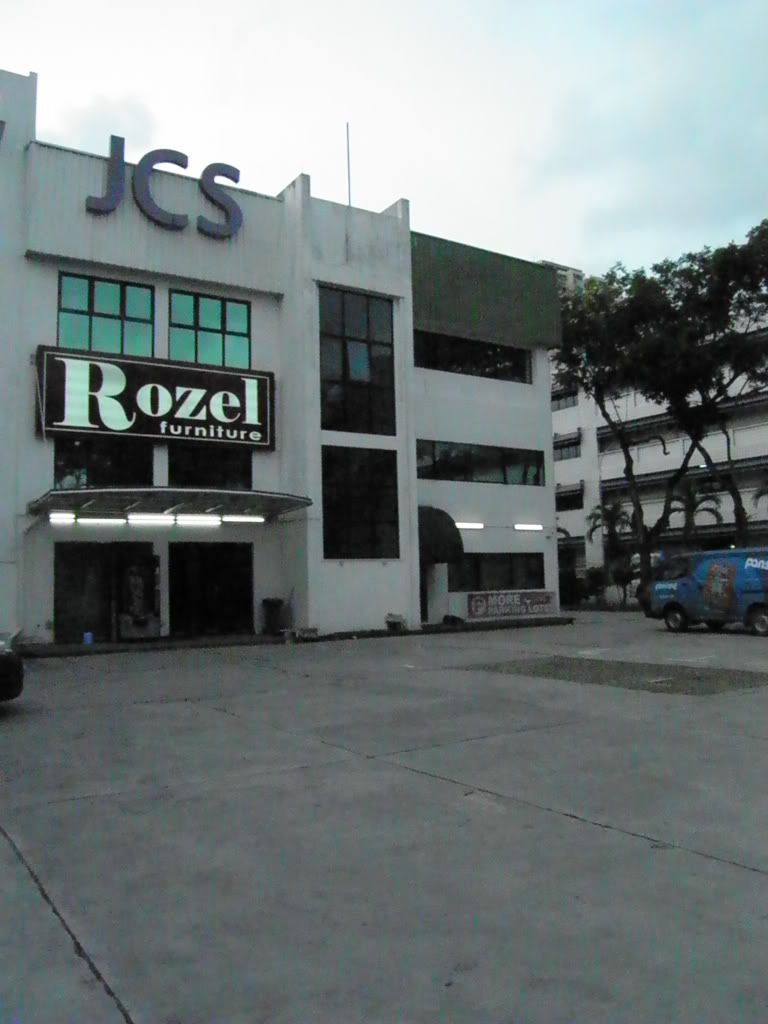 A large carpark open to public
The cats mostly hide under cars when it is not feeding time.
This boy looking at us warily…
The security guard called the cats out from under the cars
A bit tricky to trap here as the caregiver Martine has already neutered some of the cats here.
One neutered tricoloured cat
One neutered tabby and its unsterilised friend
So we had to feed the neutered kitties something first so we could focus on trapping the right ones.
Fed some easy-to-clear-up kibble
Trap set
Well, our job turned out easy because the kitties here eventually warmed up to us and could be stroked! We trapped most of the cats here by simply grabbing them by the scruff and placing them directly in carriers.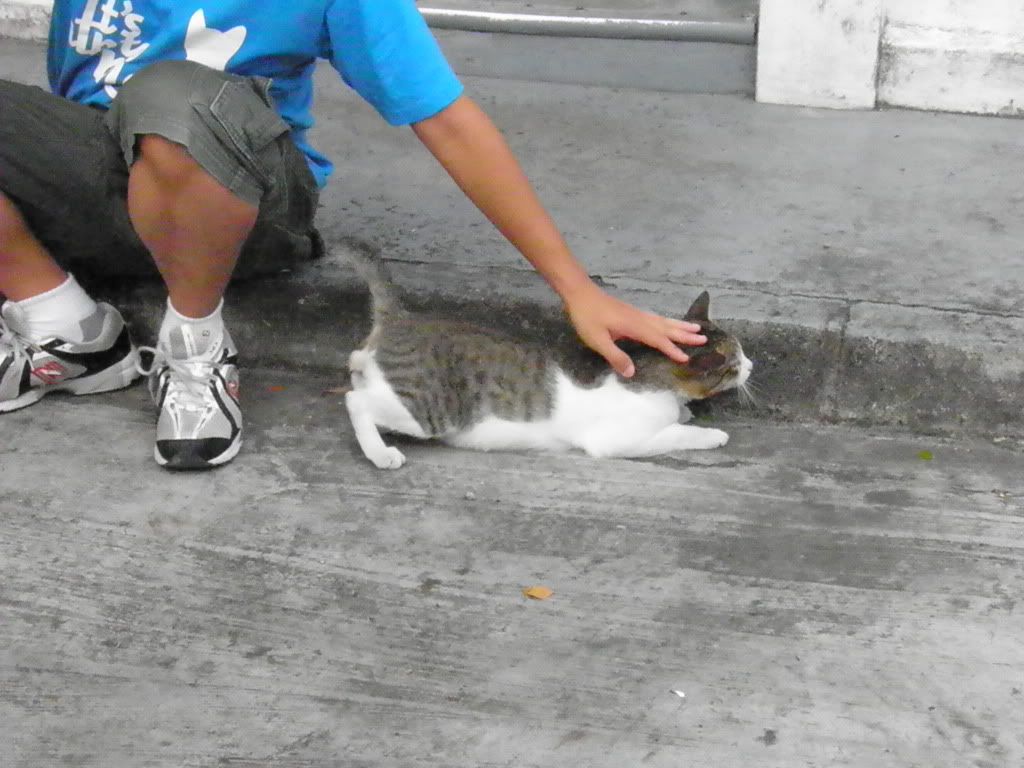 Is can be sayanged!
There was one elusive cat though, who ran to the back of the building. We set traps for him, but eventually had to call it as he didn't even want to go near the traps, and possibly ran out of the building. Another cat we missed out on, was a tomcat with a large territory.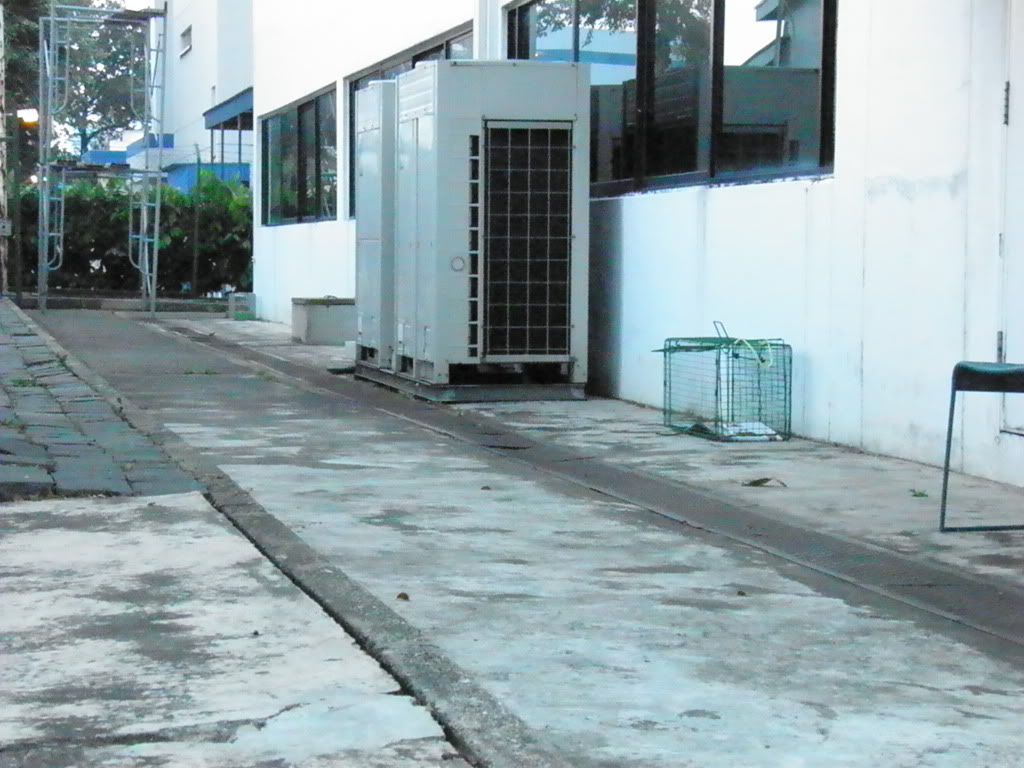 Traps set for the elusive cat that we didn't manage to get in the end
We also recce-ed the blocks 4027 and 4028. The tomcat likes to roam there, and there were a couple of cats sighted by Martine the caregiver along those 2 blocks. We went up and down the blocks a few times but only saw cats Martine already neutered. So we had to call it a night with 6 cats trapped, 4 from Blk 438 –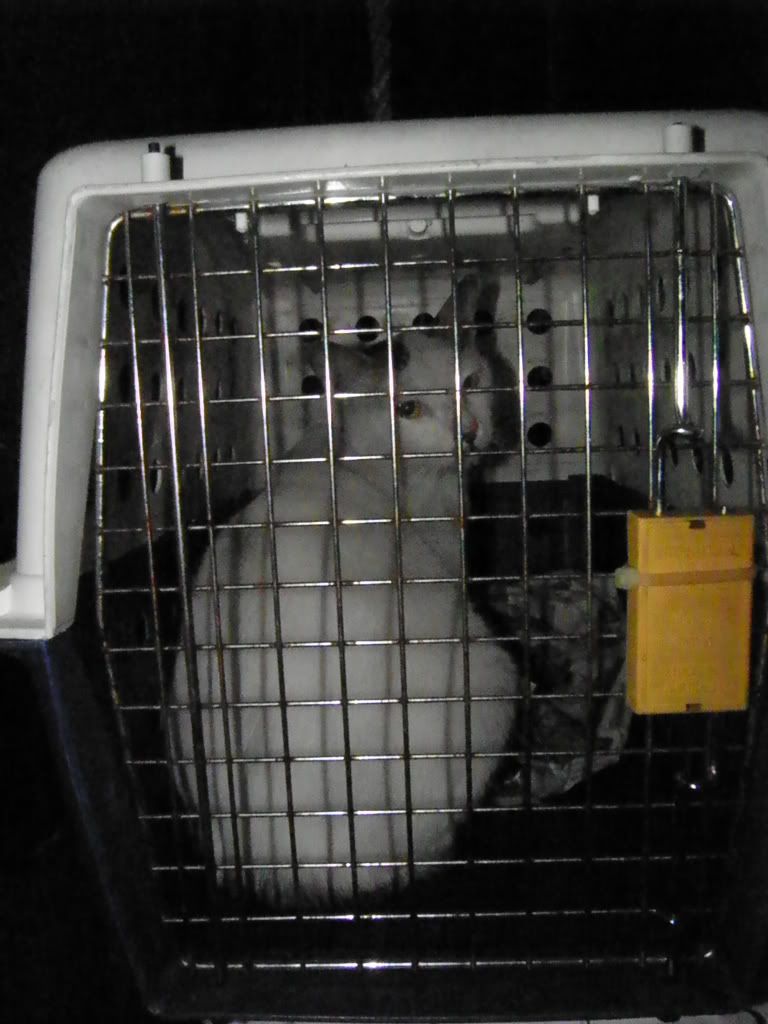 White/tabby
Tabby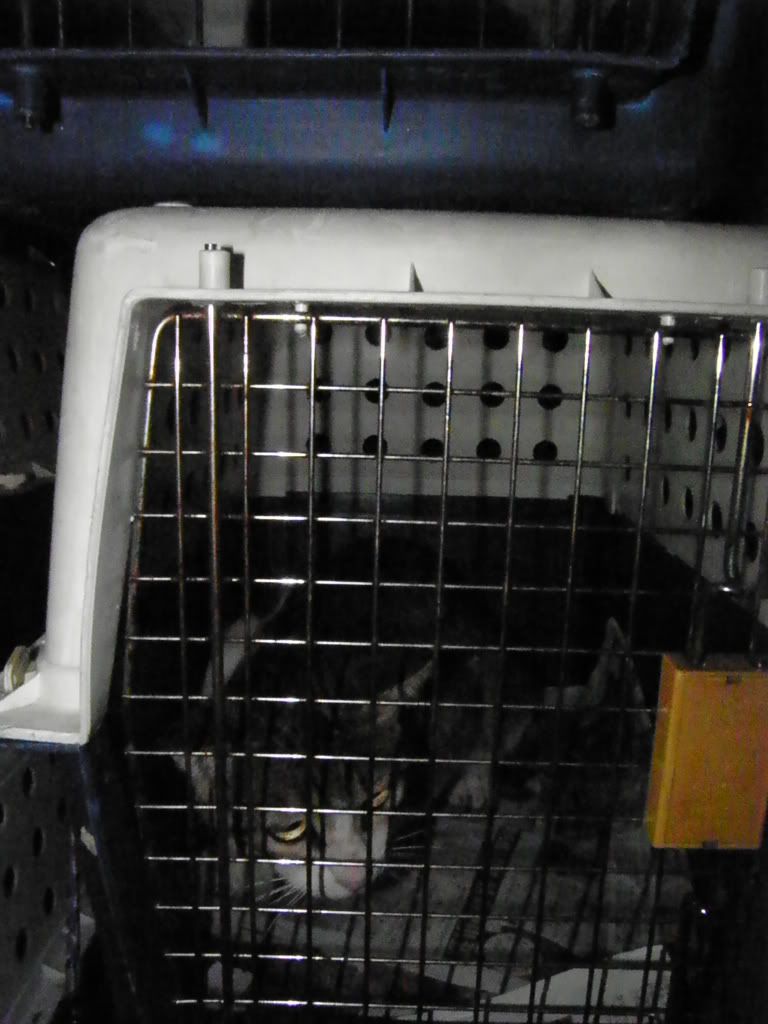 Tabby/white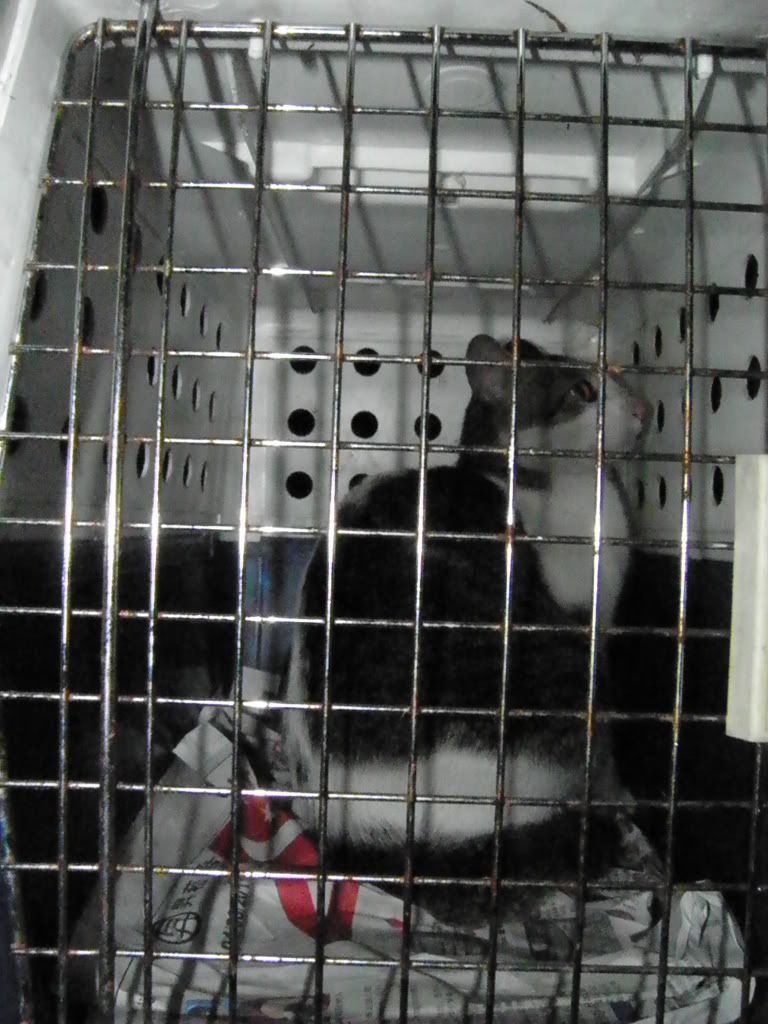 Tabby/white
Here are the total expensed bills for the 3 rounds of TNRM conducted here. The blue receipts are for the surgeries charged by the vet, and the white ones are inclusive of these vet charges, with transport, trapping and boarding included as well.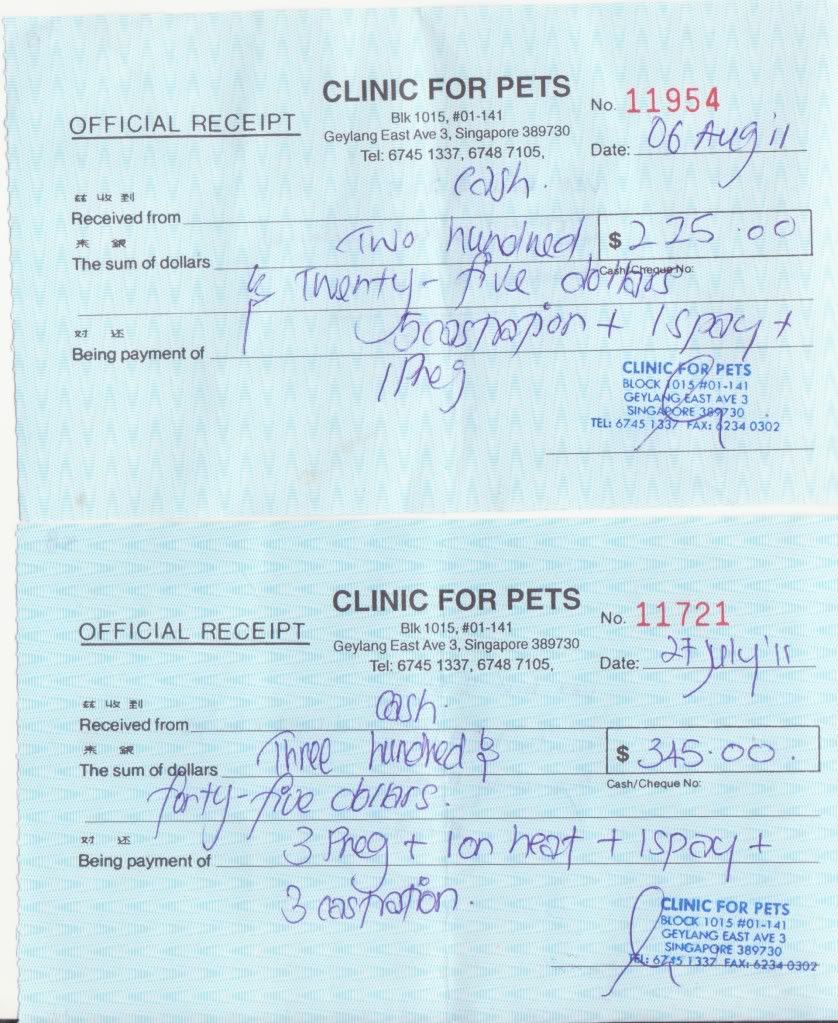 Round 1 and 2 vet bills
Round 3 vet bill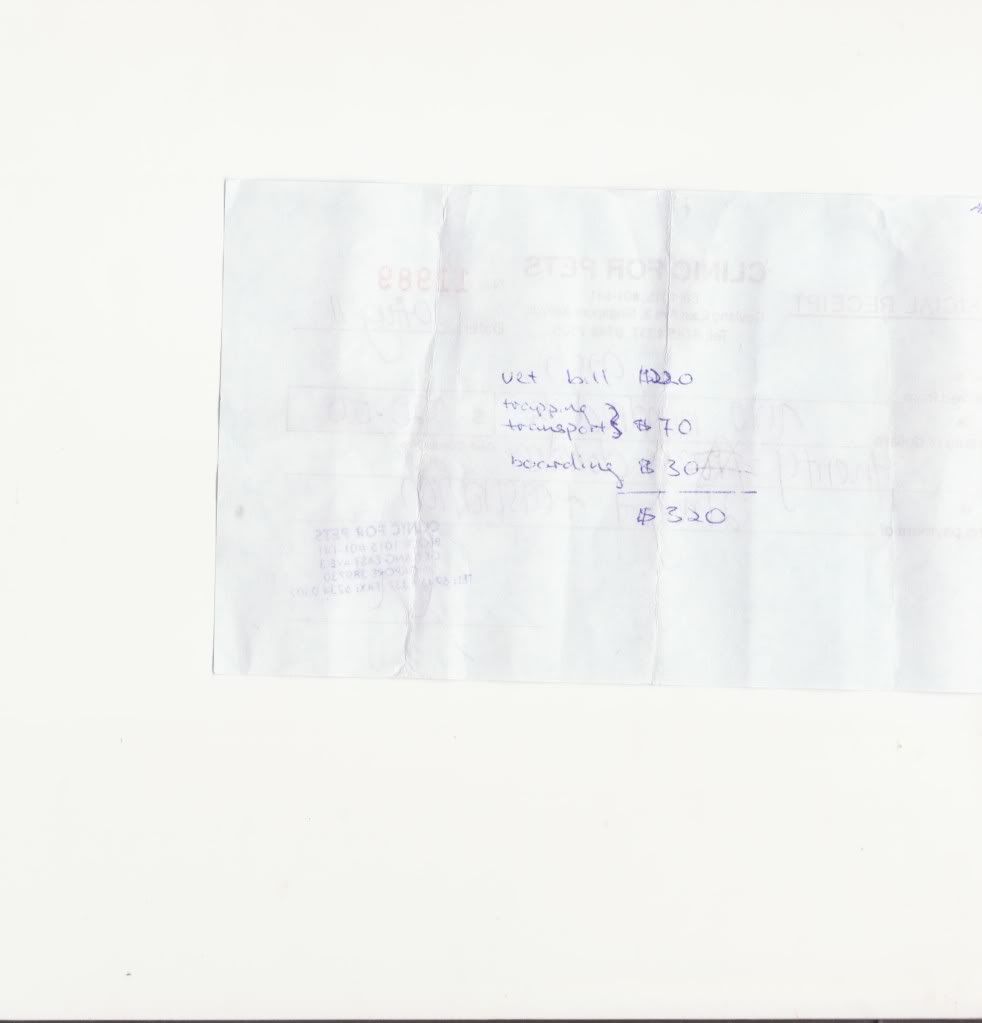 Round 3 Damy's fees, invoice not yet collected
Total of 25 cats neutered, total sterilisation expense $1,175. Thank you all for your support!