Here are the latest pics of our special girl Echo who is still looking for a forever home!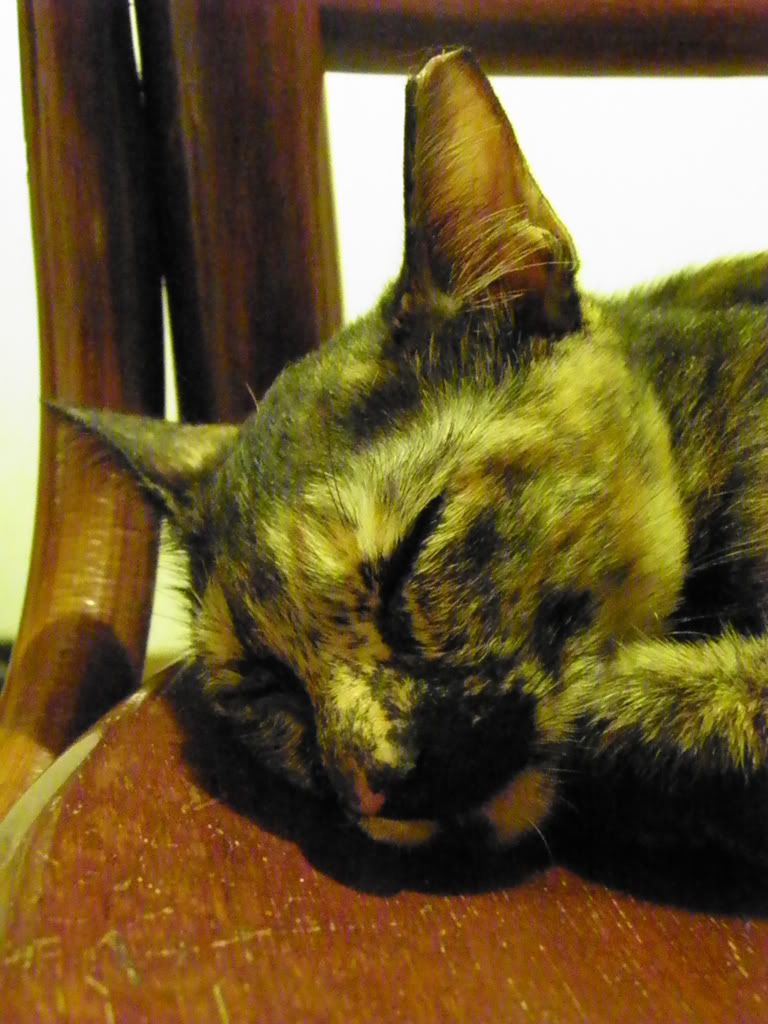 Sleeping on our kitchen chair
Showing off her 'highlights' shyly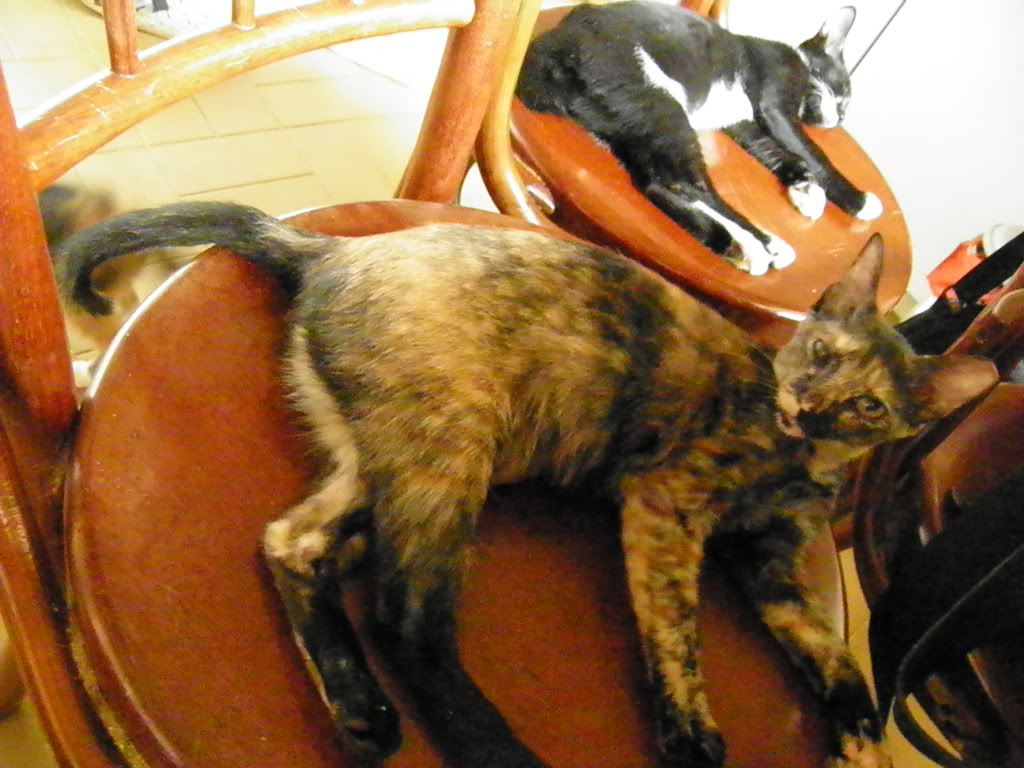 "Wassup humans we be lounging on OUR chairs."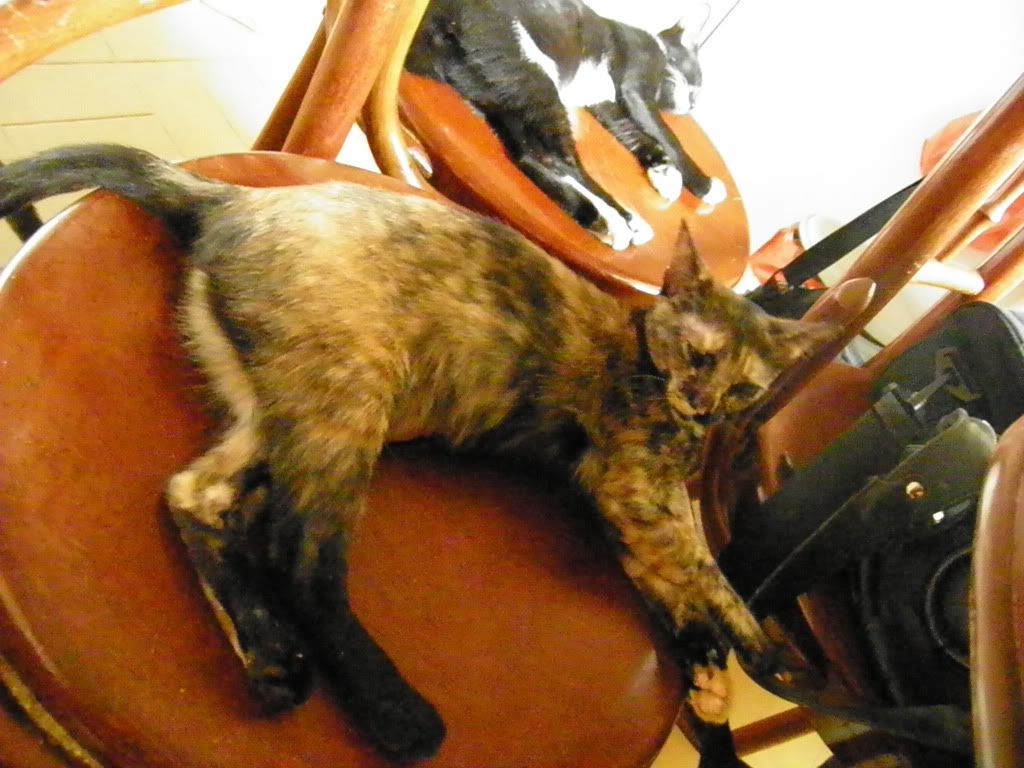 "No you cannot make handbag out of my coat."
Echo's tortoiseshell colouring is becoming more beautiful as she grows older, with the golden parts really reflecting the sunlight. And she is still the super manja kitten – loves loves loves to rub against us and purr.
She has recovered well from her neutering surgery last week and is currently 26 weeks old. Vaccinated, vet-checked, neutered, litter trained, house trained.
If you would like to adopt Echo – a special girl who needs a family to see beyond her squinty eye – do see right side bar under 'How to adopt' or click here to find out how.