Winky, Simone and Echo are still waiting for forever families to go home to. Here are some of the girls' latest photos!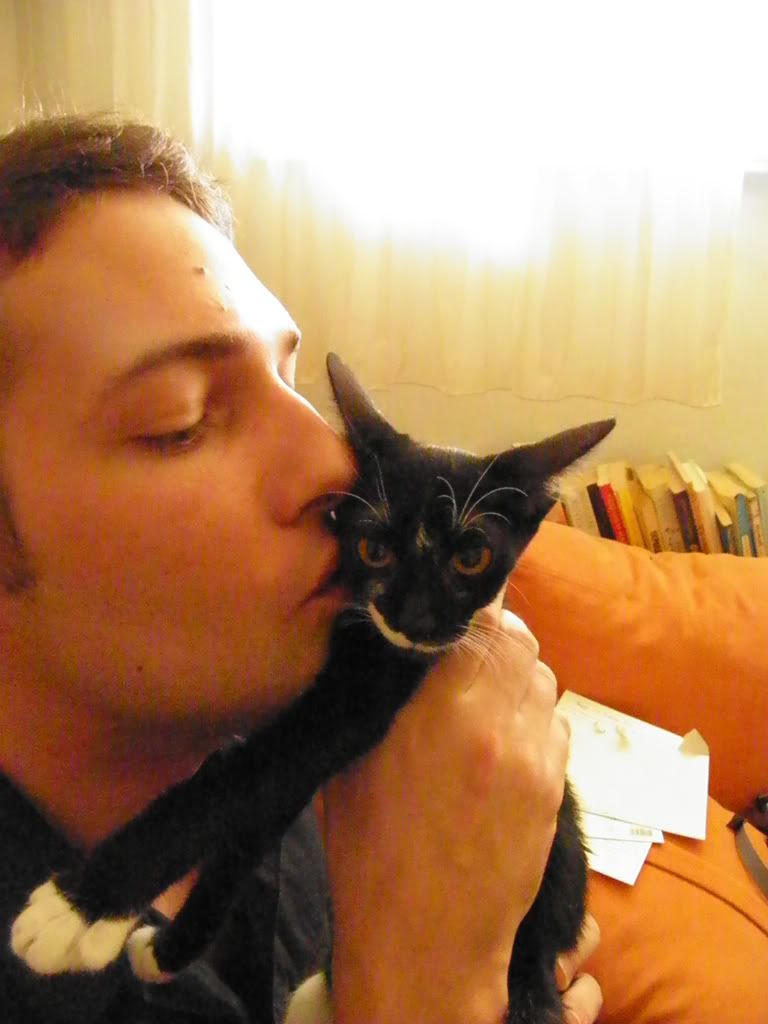 Winky LOVES kisses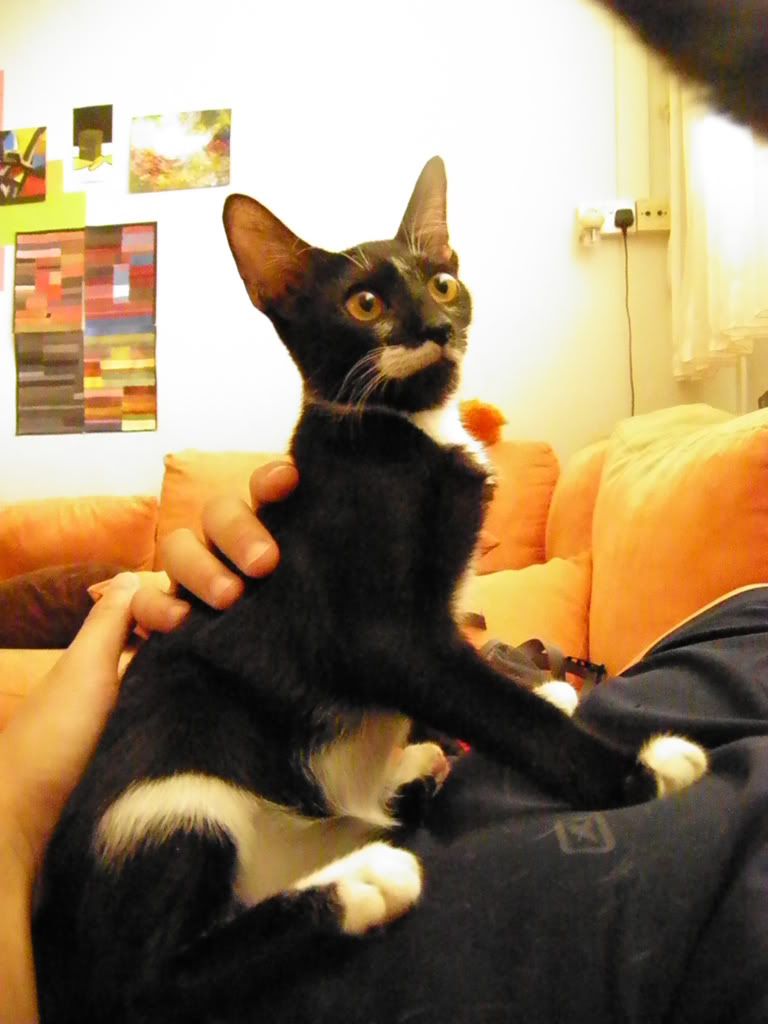 She also loves laps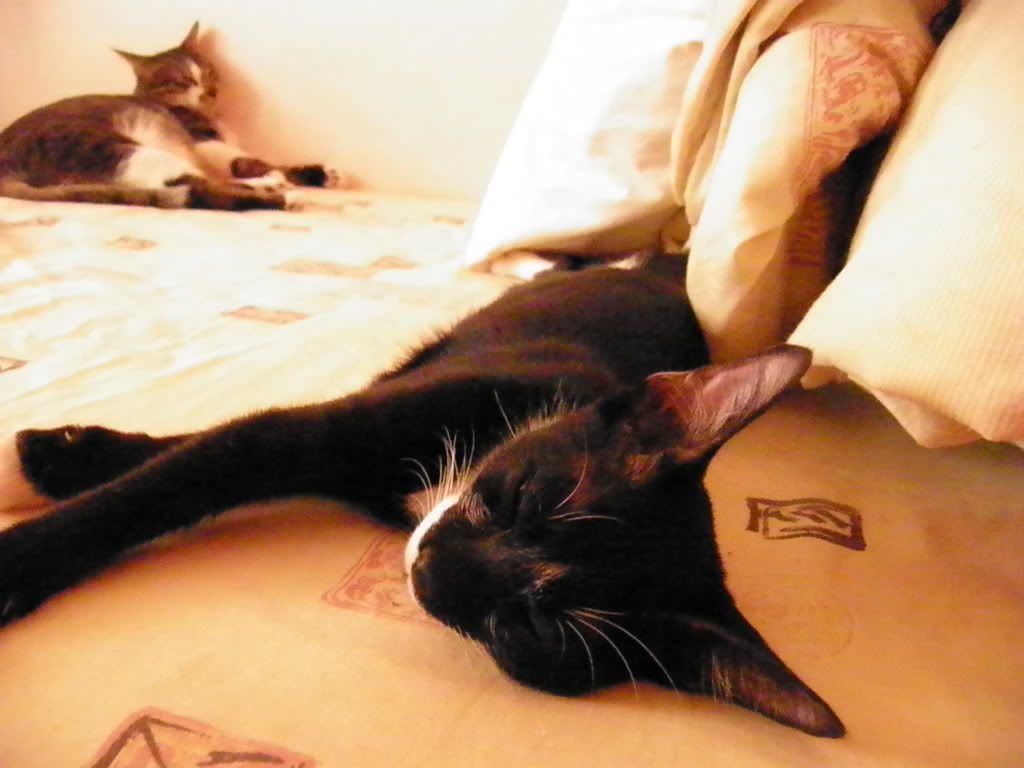 She loves sleeping with us!
Posing with all her white paws out!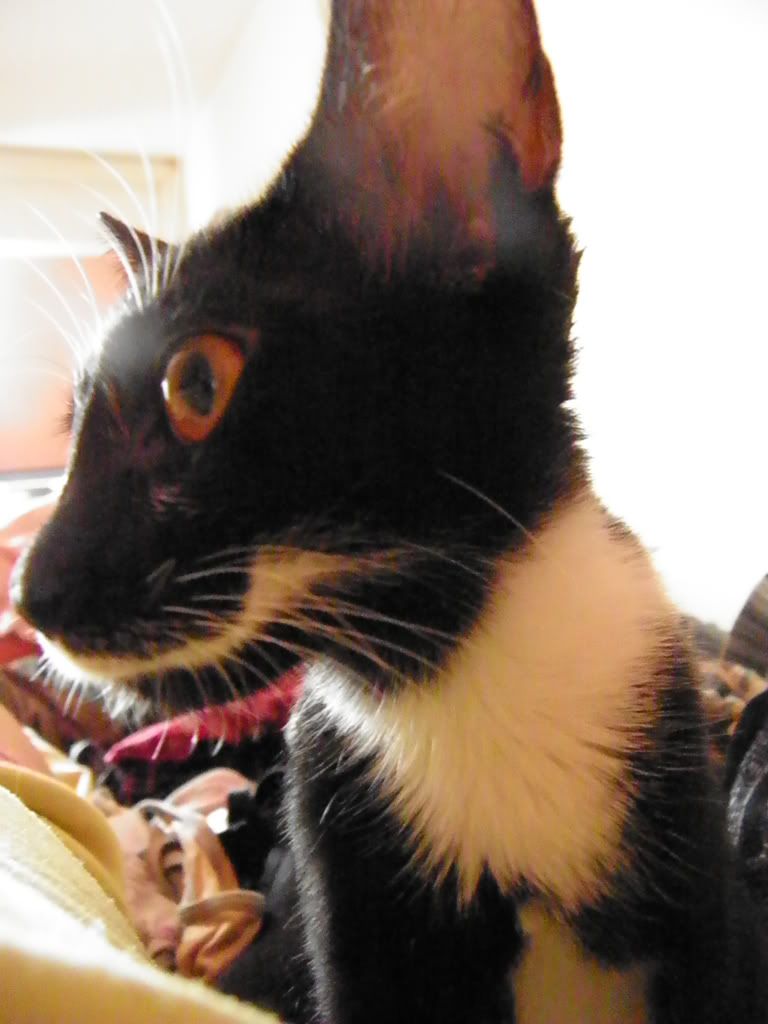 Showing you her fluffy white neck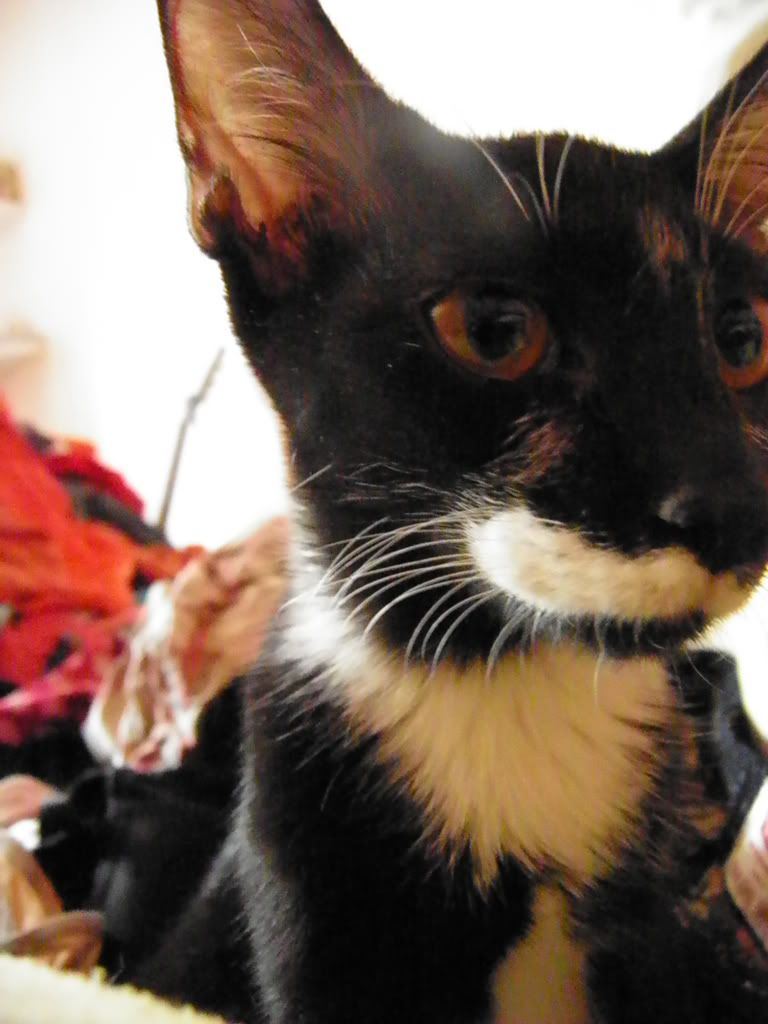 And her cute milk moustache
And she is so manja, she loves to knead, purr and nosekiss us. This video below is a bit dark (taken at night) but turn up the volume and hear Winky's purring!
Simone is a real princess cos…
She loves being cradled like a baby!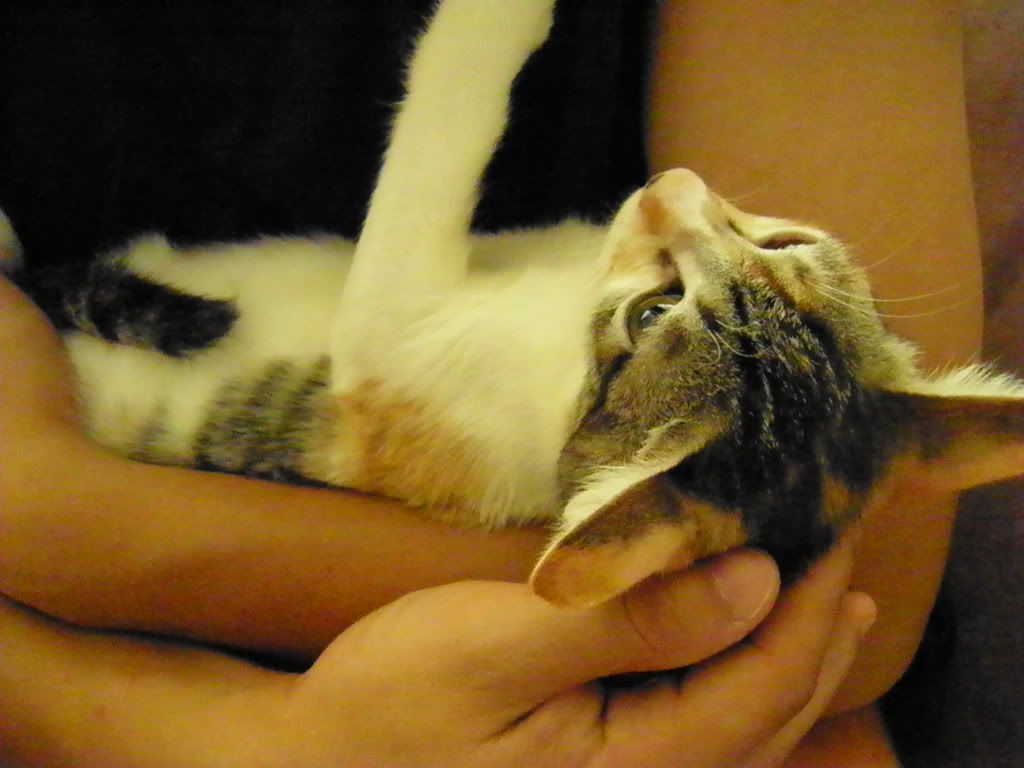 She loves Uncle Andy!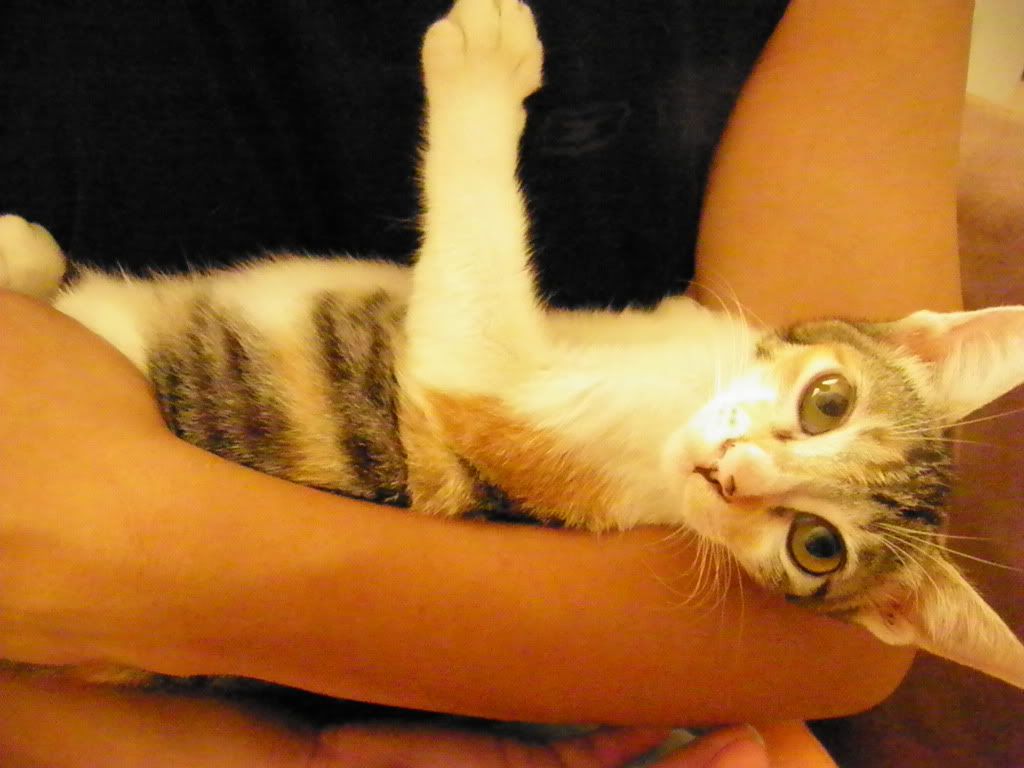 And she KNOWS she has a pretty face, yeah?
"I am SO CUTE."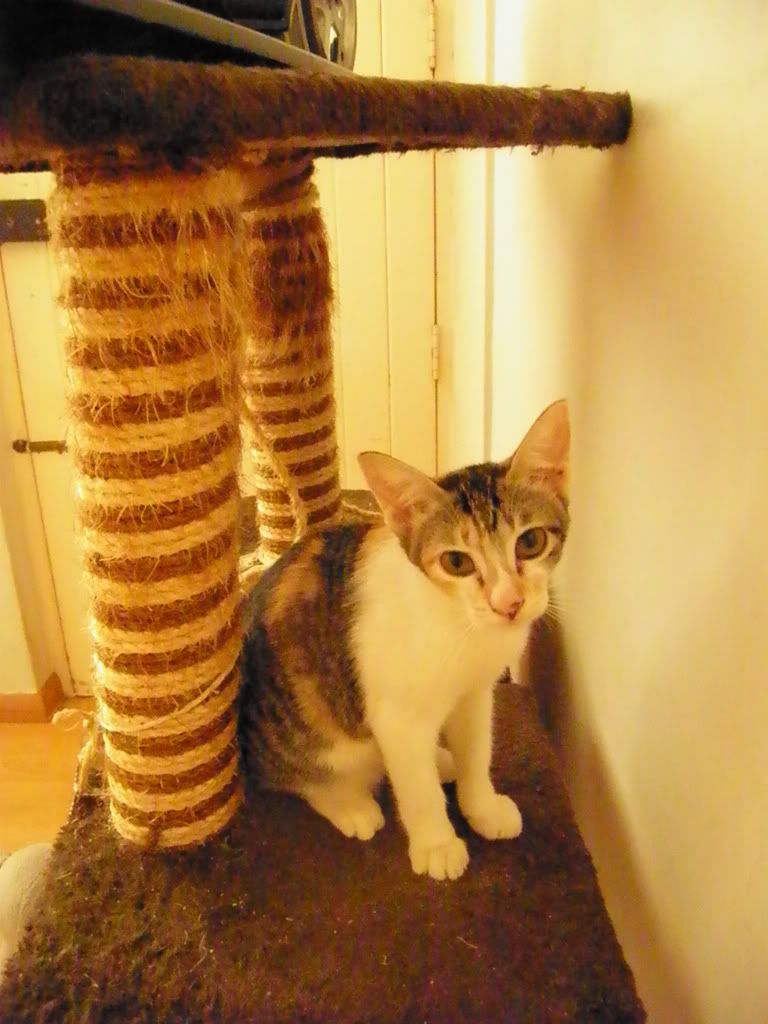 She loves to lounge at our cat tree
Not forgetting our special kitty, who is very hard to take pictures of because she is always playing. Here is one of her just upon waking up…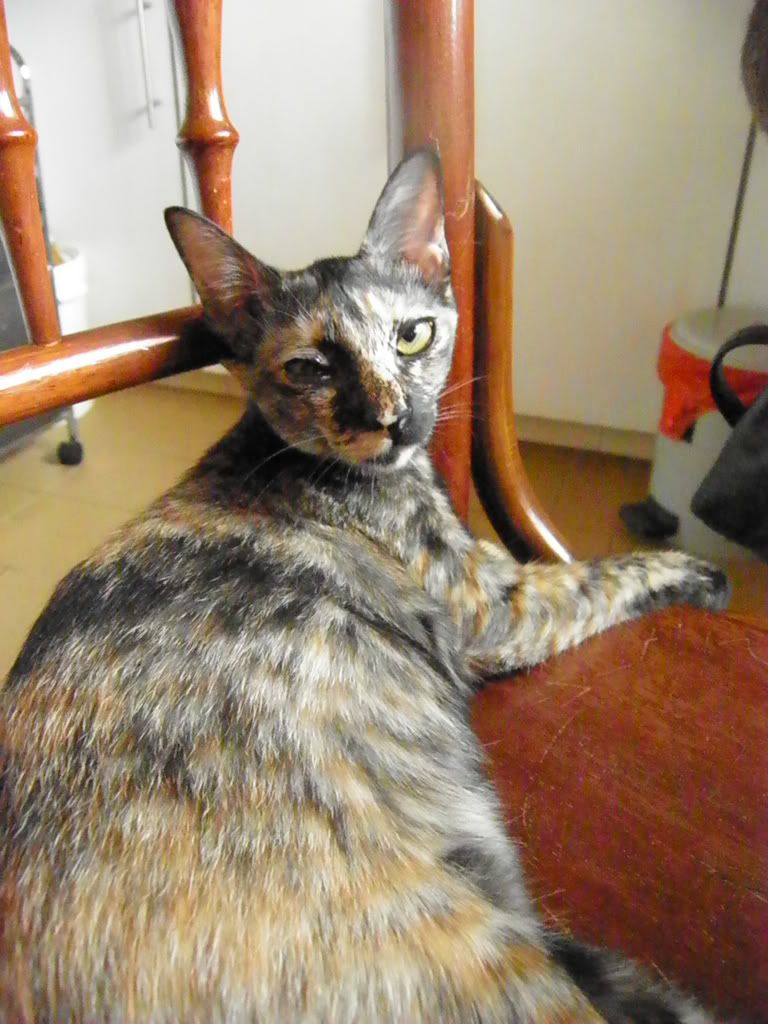 "Yes, I has better highlights than you."
Echo is going for her sterilisation operation tomorrow! Will take more pics of her when she returns with her mark of pride – a tipped ear. She isn't on heat yet but she just turned 24 weeks old so it is time!
The month of August historically tends to be a slow month for adoptions. So do spread the word on these kitties needing a home! All are vaccinated, vet checked, litter trained, house-trained. To adopt either of these girls, click here or see 'How to adopt' on the right side-bar.