On Sunday we did our last TNRM project for August at Geylang Lorong 37. We trapped a total of 8 cats for neutering and they returned to their respective territories this afternoon.
At the first micro-site we started trapping, there were 3 cats, one of whom is already neutered by our Sterilisation Volunteer some time ago on her own.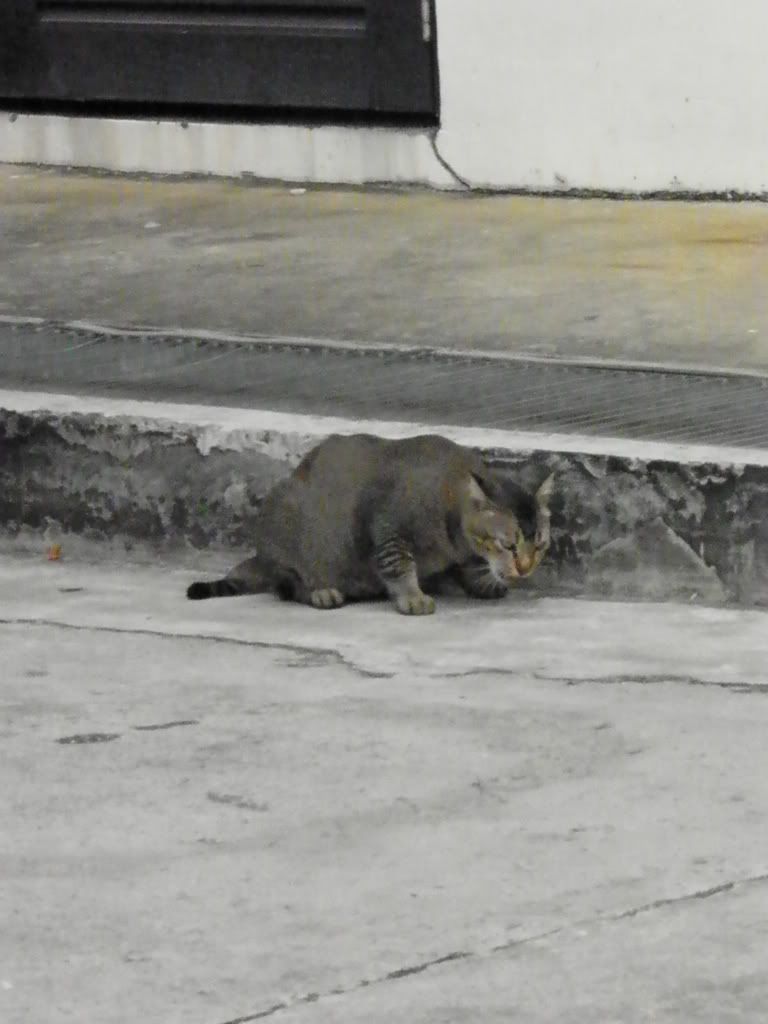 Neutered cat named Alley
We also trapped a black and white cat, and we were also very happy because we sighted the elusive ginger male cat that evening!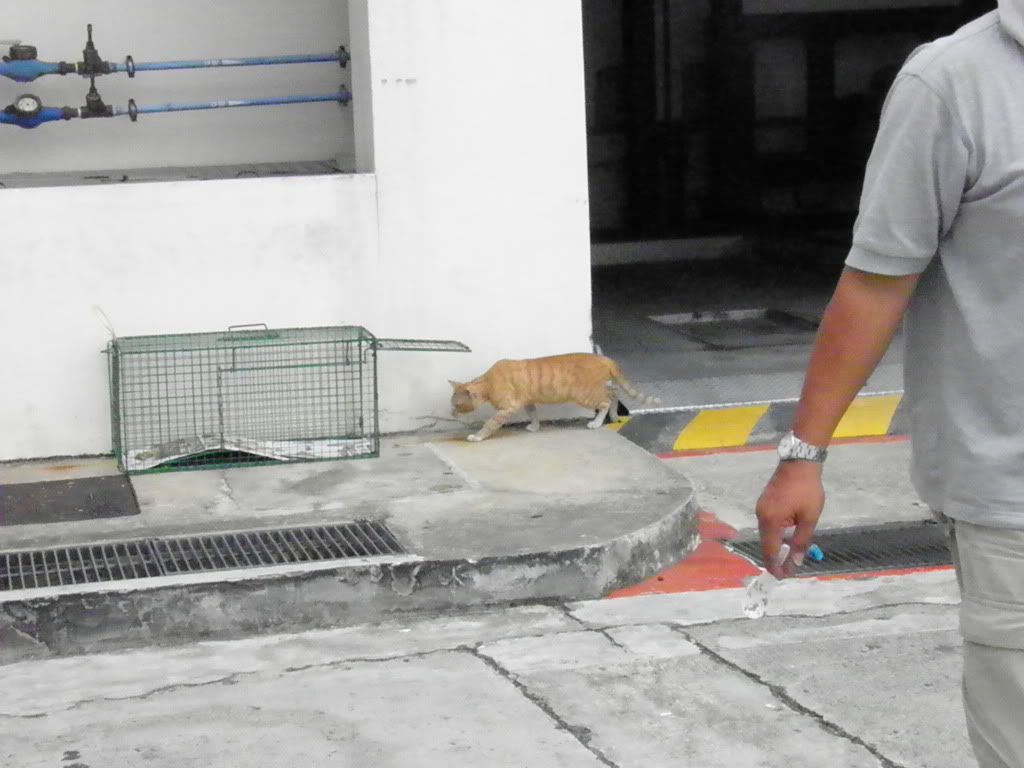 Elusive ginger cat approaching trap
Hungry because as per protocol he was not fed that day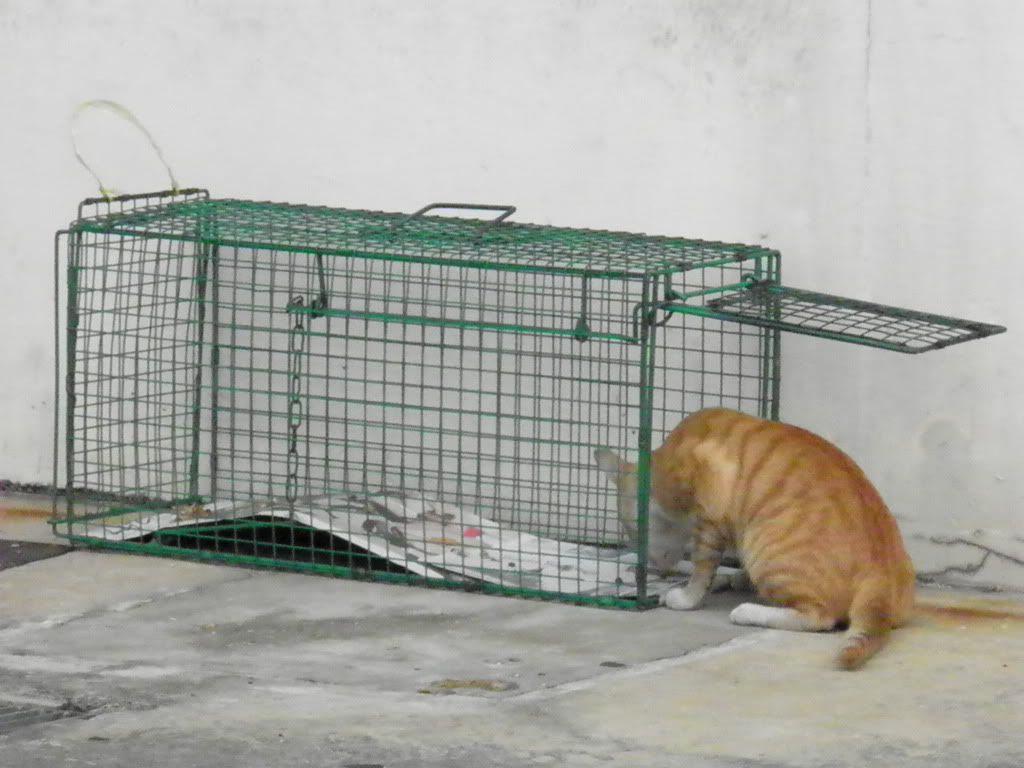 Yay for hungry cats! He entered trap safely eventually
Then we headed to the residential building micro-site, where there is a small garden behind it. It was a bit of a problem there at first because there were some prayer food offerings on the grass and cats were hungrily eating it. Cats that are already not hungry are very hard to trap so we had to throw the food scraps away.
There are 3 tabbies and 1 black cat at this site. One of the tabbies is still nursing kittens which were nowhere to be found but she definitely gave birth 2-3 weeks ago. So we fed her while we trapped the others.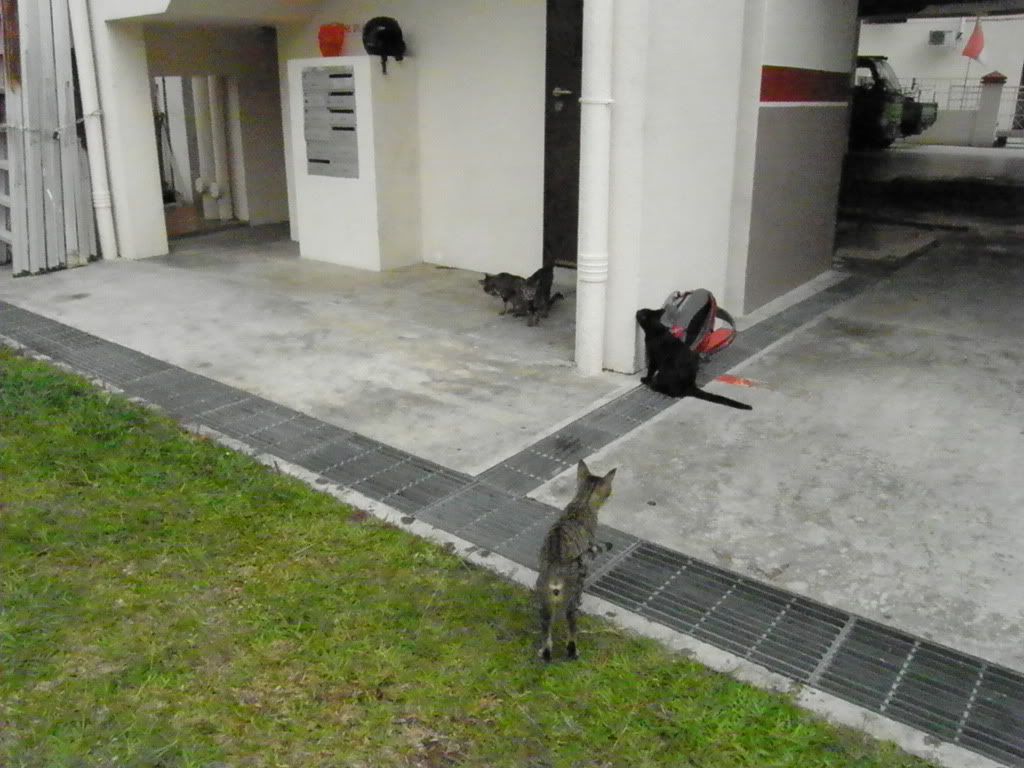 4 cats at this building
3 tabbies, 1 still nursing
Fed the nursing tabby away from the other cats while we trapped
The cats here are really friendly, all could be handled, stroked and therefore could just be lifted up by scruff into carriers. Of course, we had our secret weapon –
Fussie Cat makes these cats come to us…
The cats here liked us a lot even though we weren't their feeders.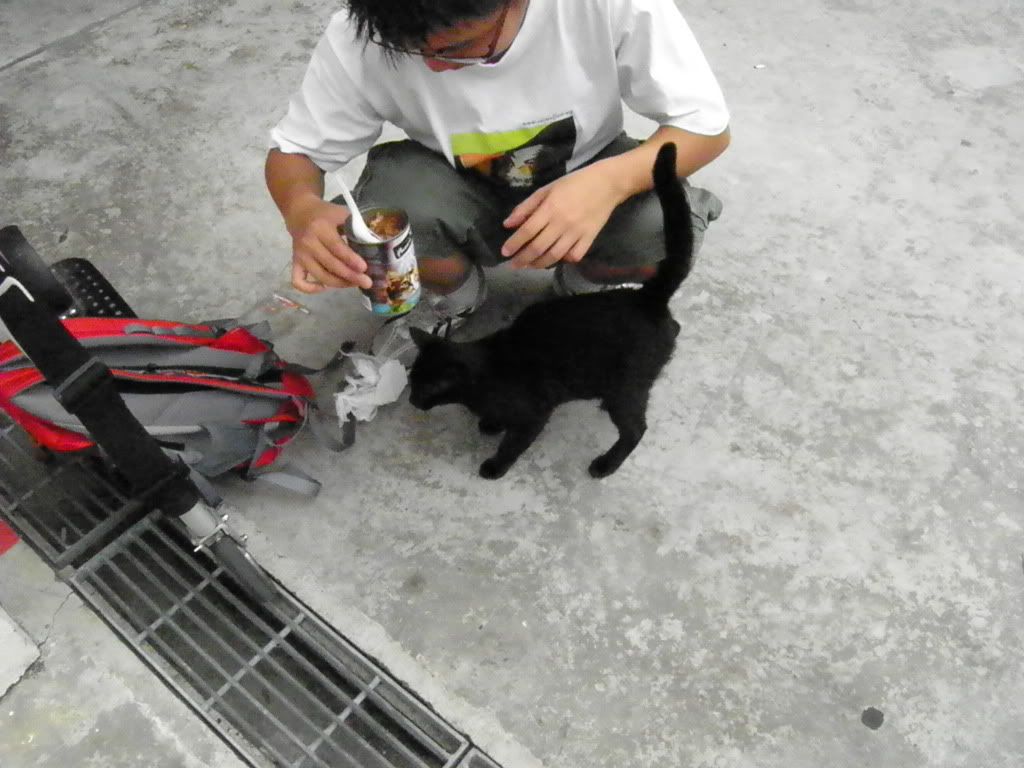 Blackie came to us happily (secret weapon!)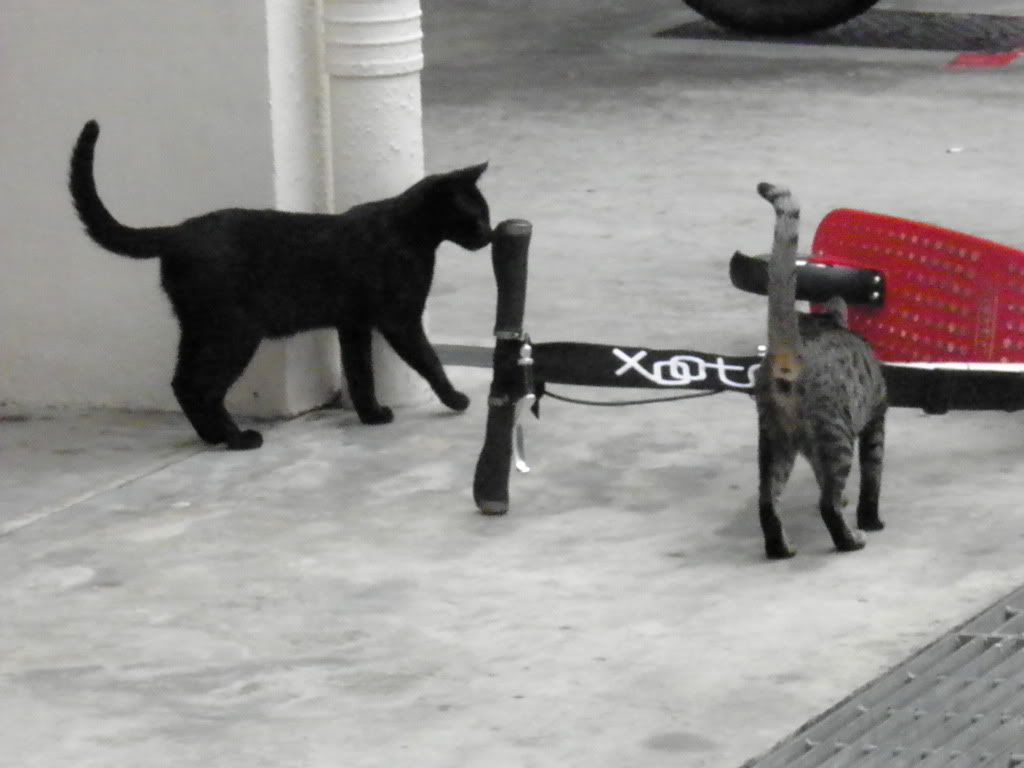 The cats sniffing our kick-scooters
We reciprocated the cats' affection with a lot of strokes and Fussie Cat before putting them into carriers. We also took random photos of them because we really like this bunch of kitties!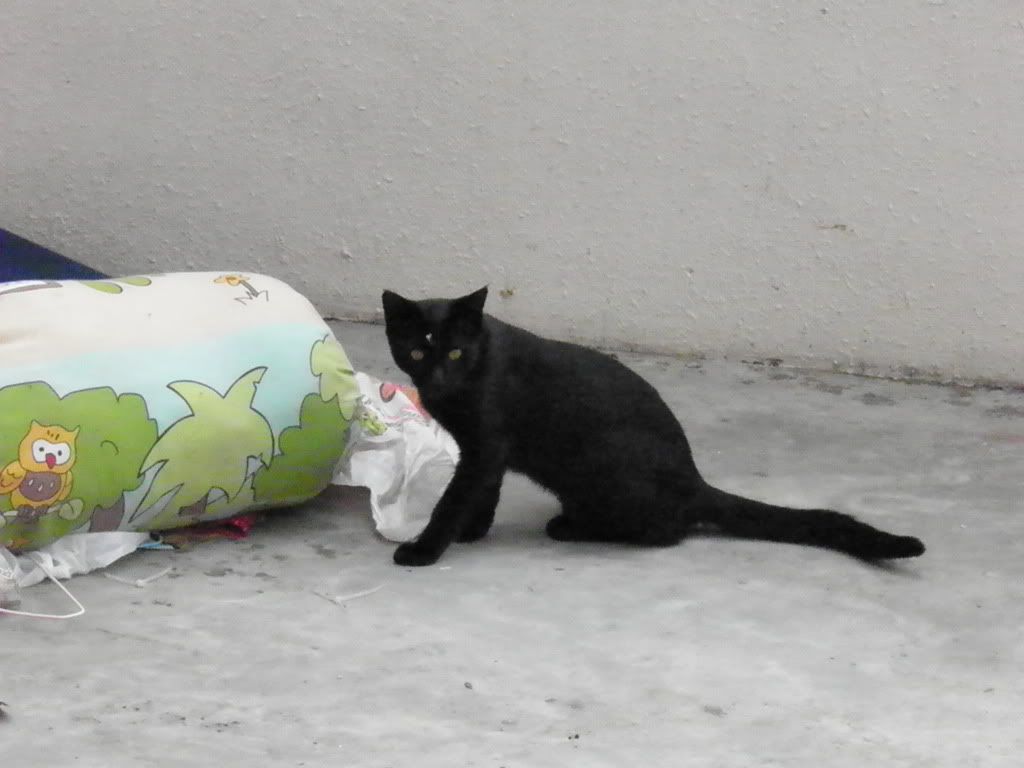 Blackie with a bit of trash stuck to his head!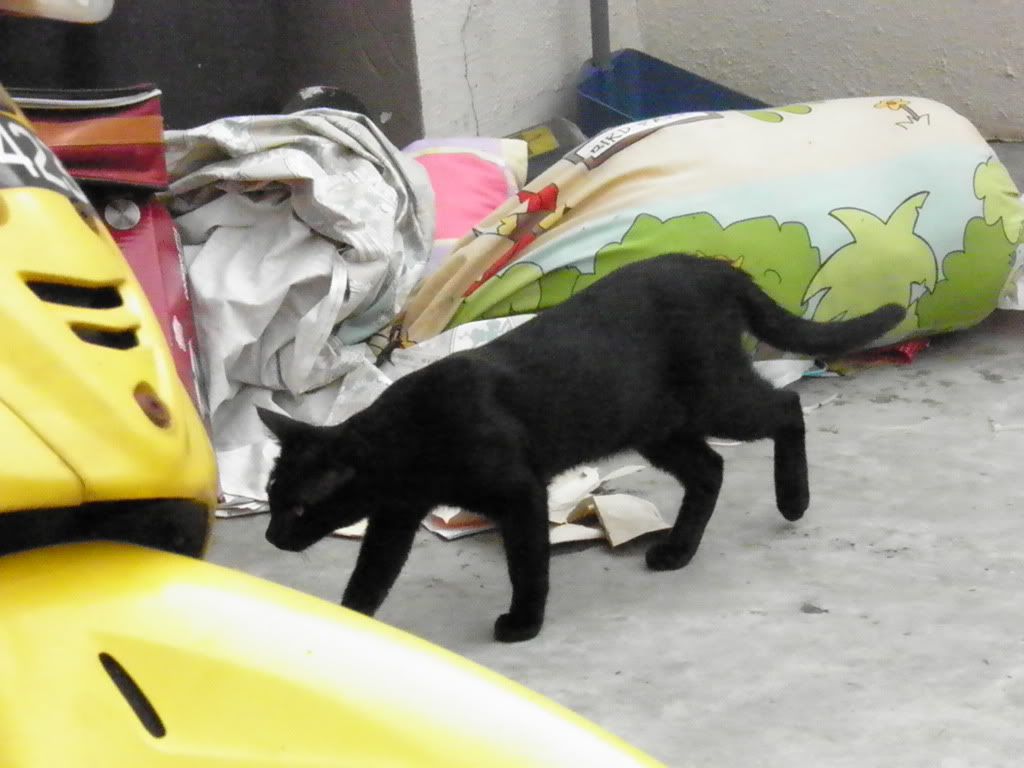 Because he was rummaging in trash that was dumped!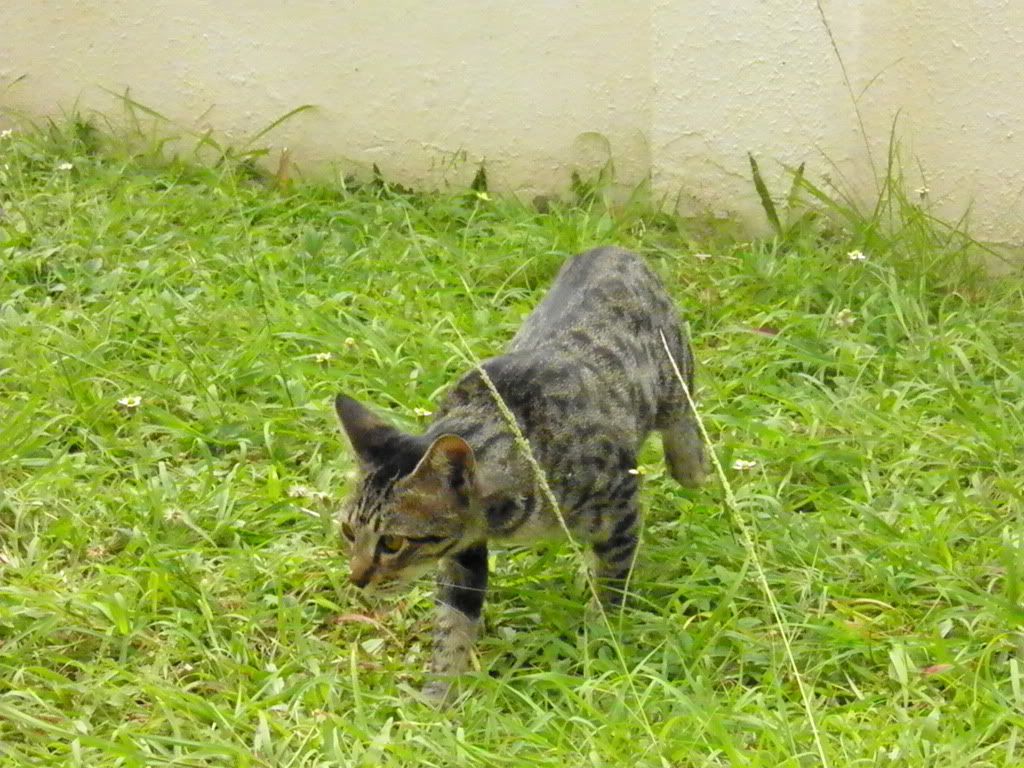 Hunter-like tabby…
…with super nice tabby markings
Next we headed to the third micro-site which is near Lorong 39.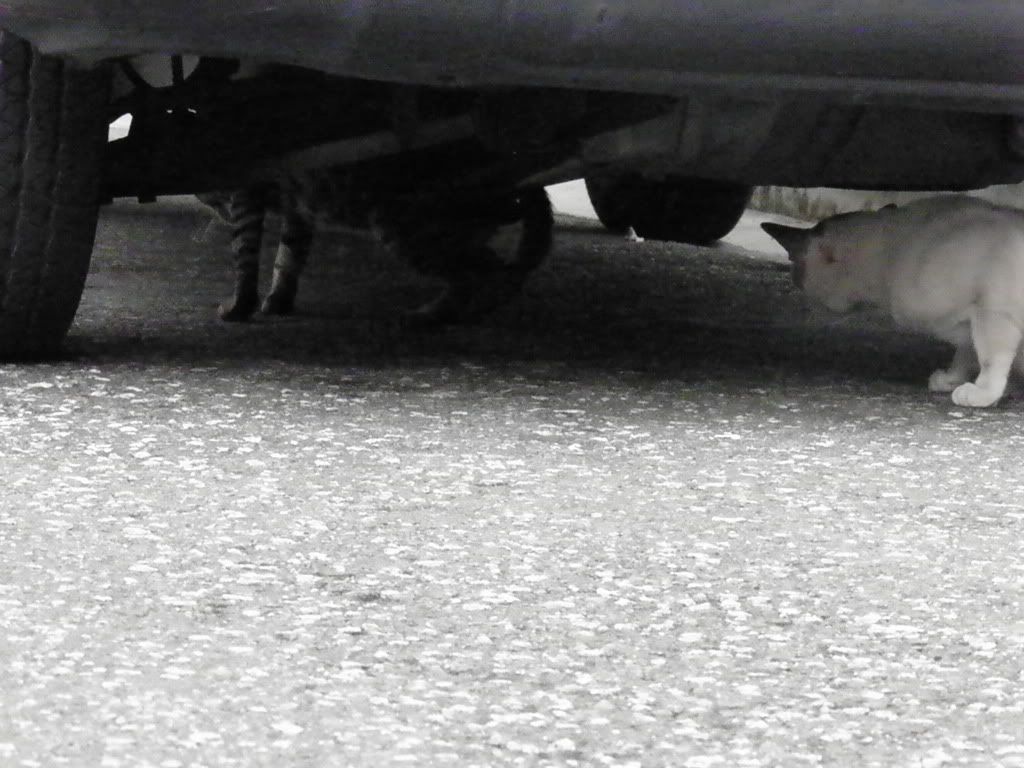 2 cats hiding under a car when we arrived
When this cat came out, the cat feeder put it in a carrier. Cooperative cat!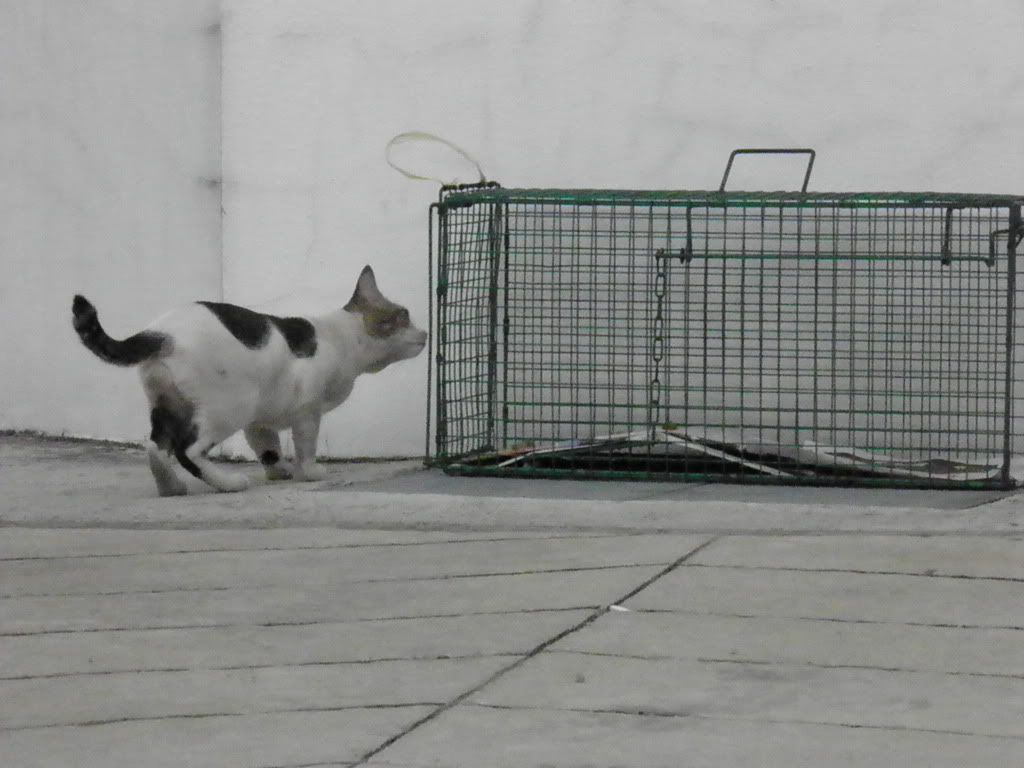 This guy took a while. Had to re-route human traffic while waiting on him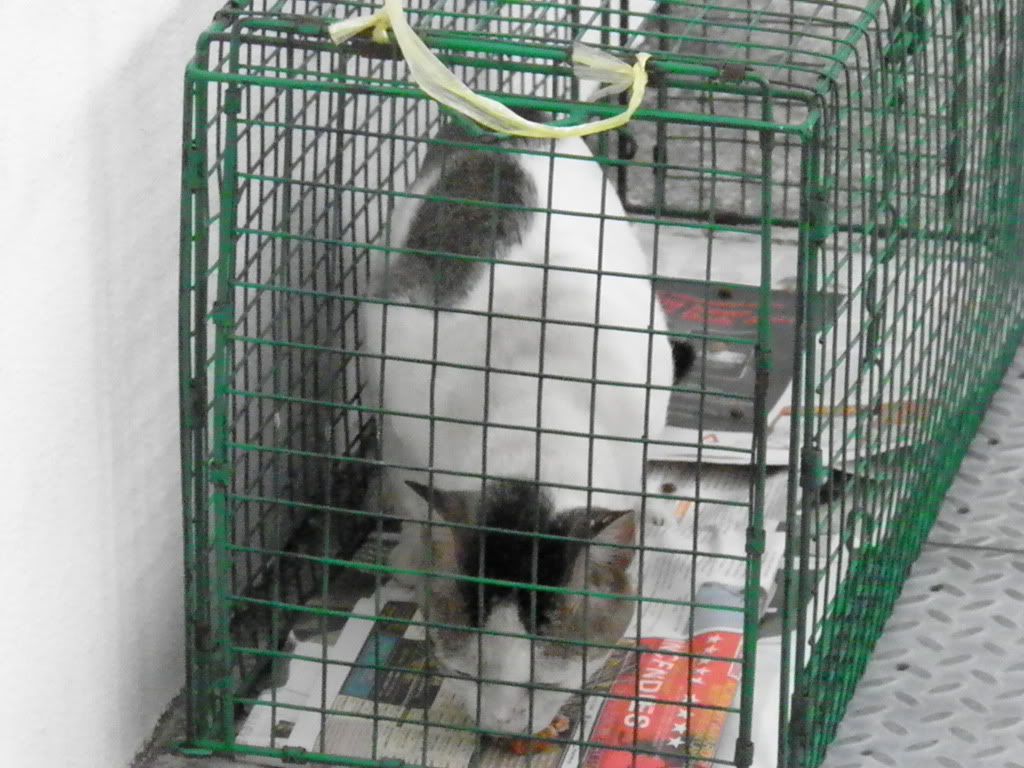 He is finally successfully trapped!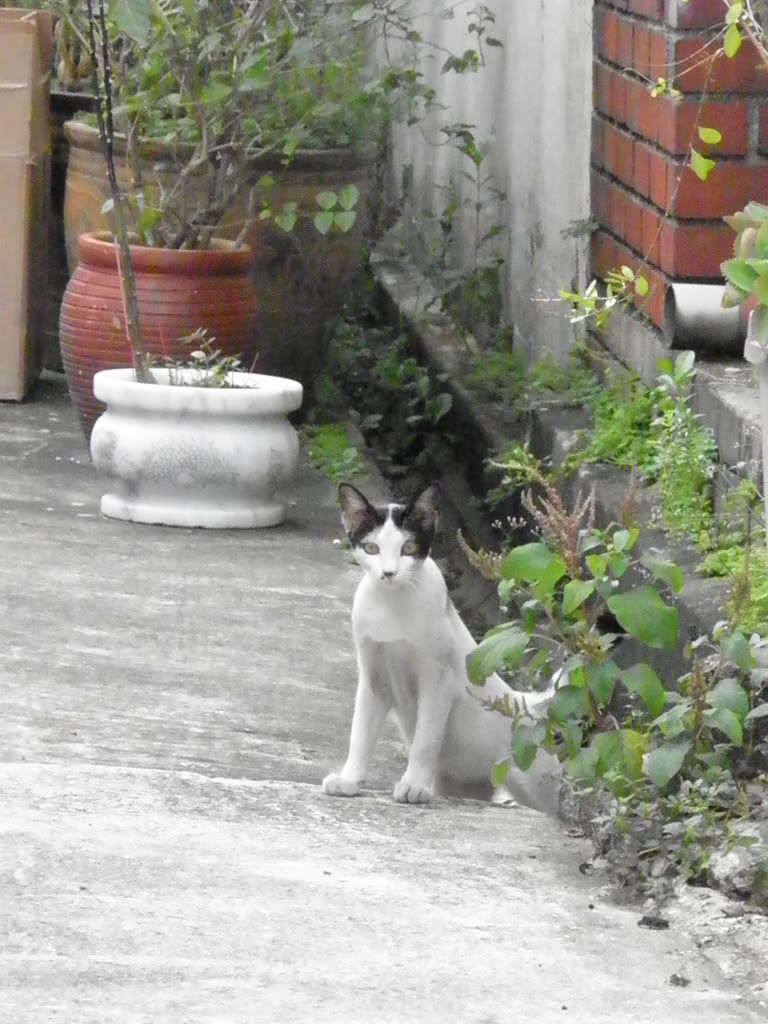 This kitten is mature for neuter so we trapped her too
Has unique grey markings on back, pretty!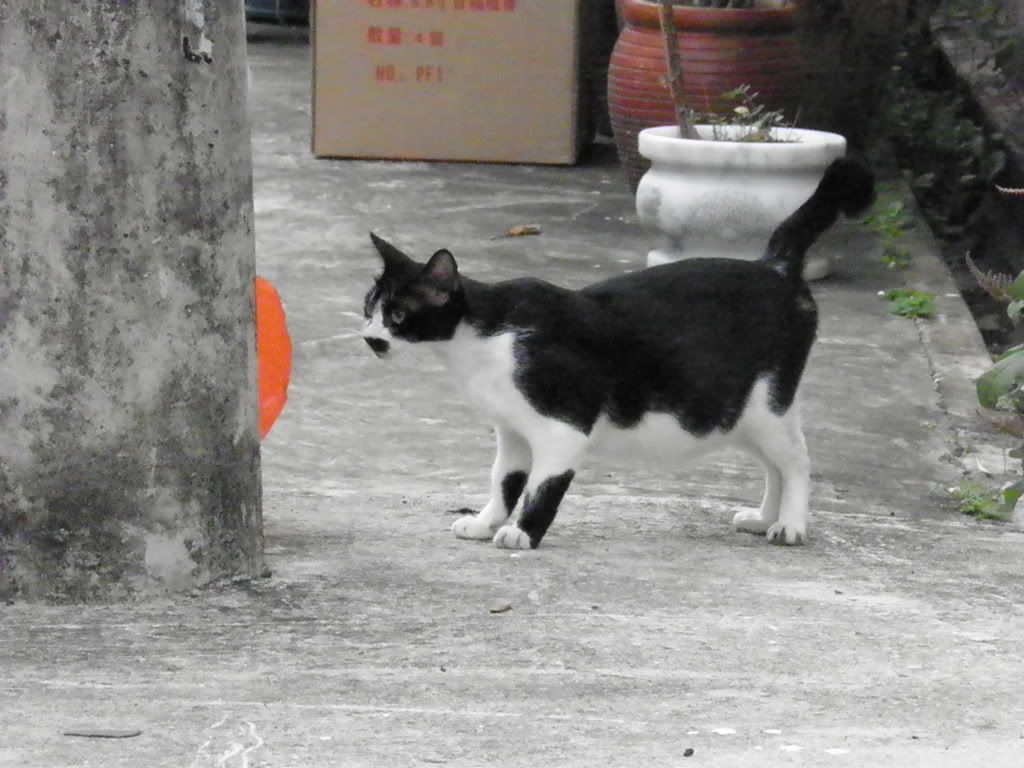 This cat is already too pregnant to neuter, so we had to skip her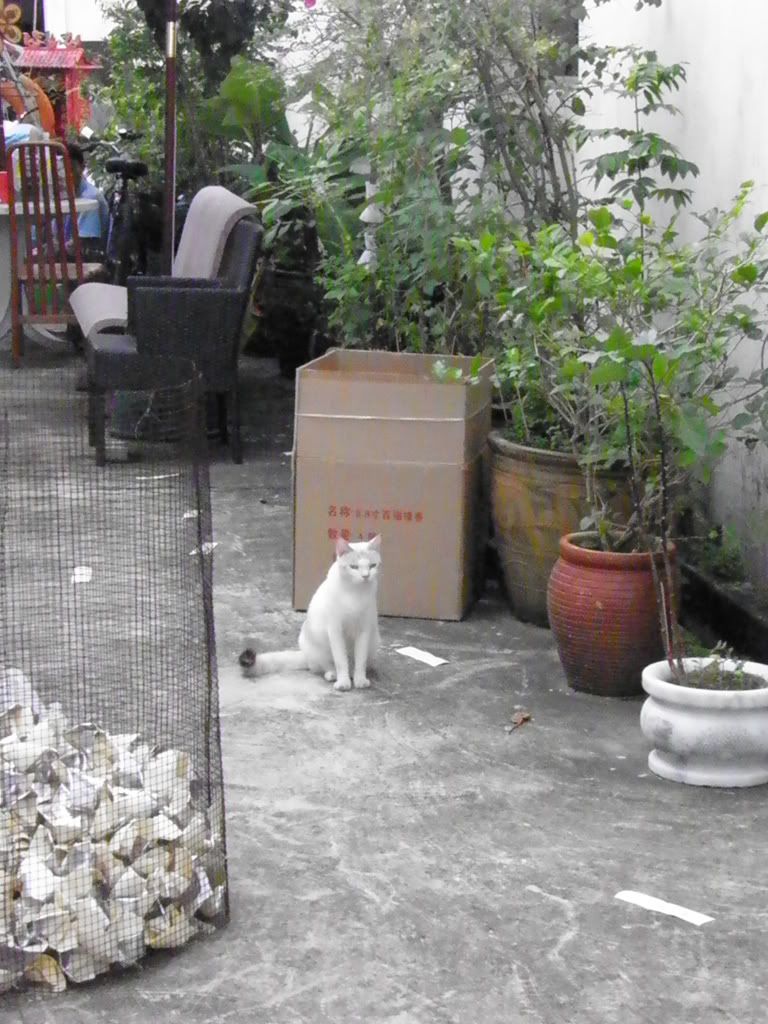 This cat is a neutered house cat. Allowed to roam, to our chagrin
So here are the mugshots of the 8 cats we trapped from this location that day!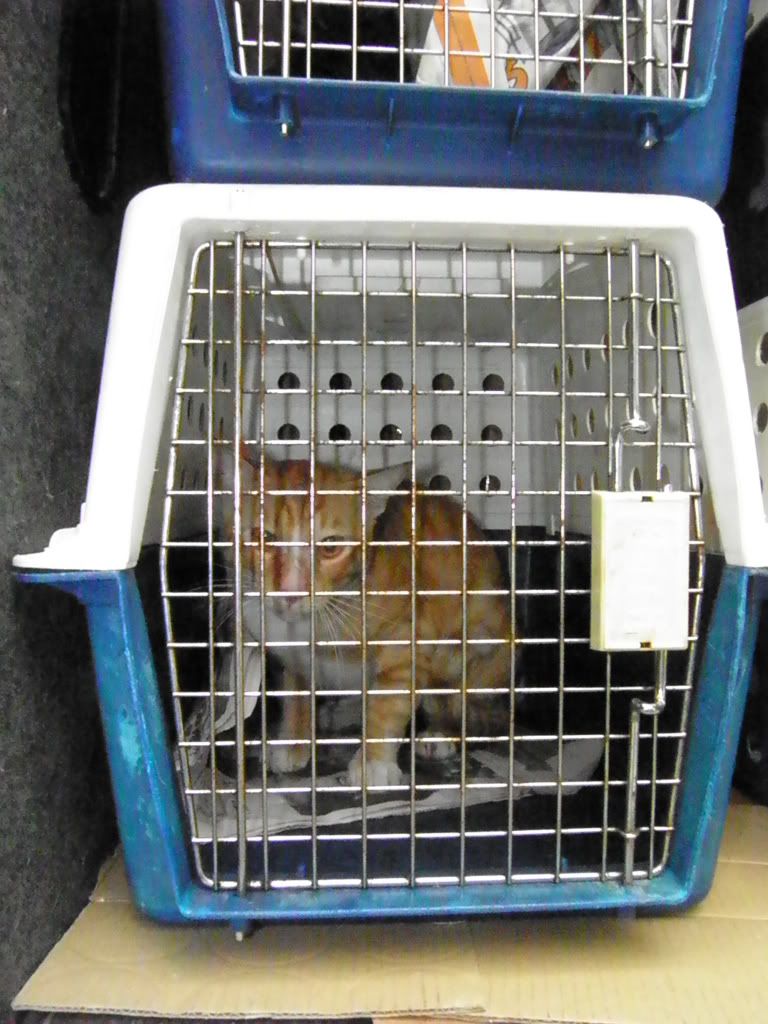 Ginger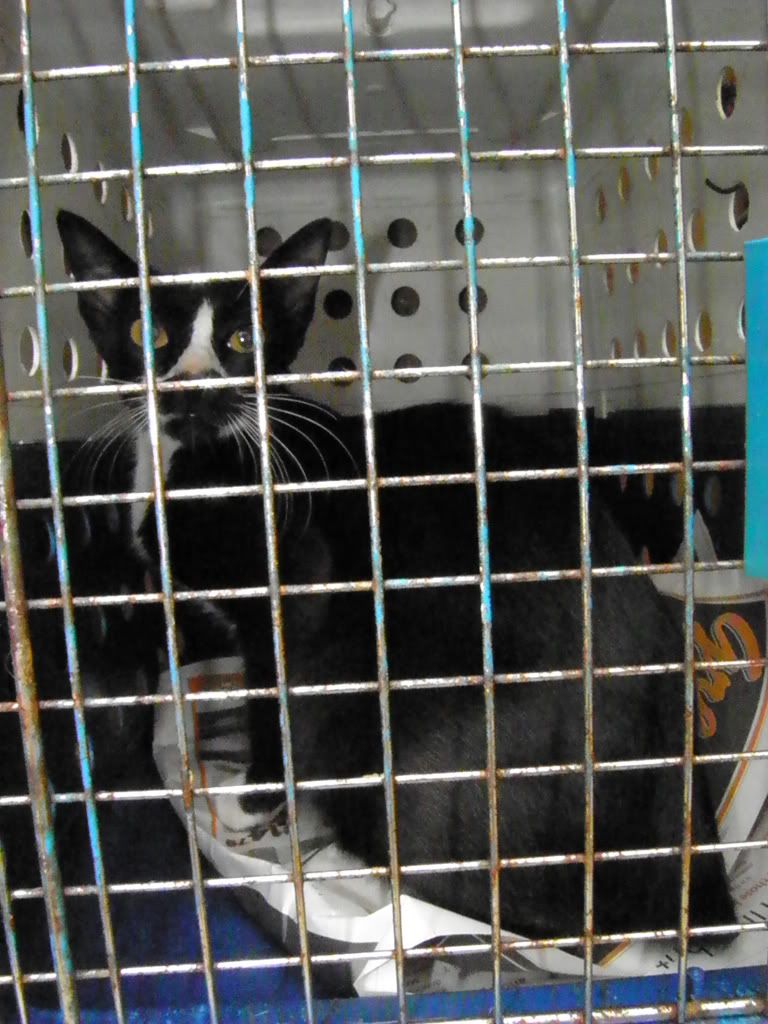 Black/white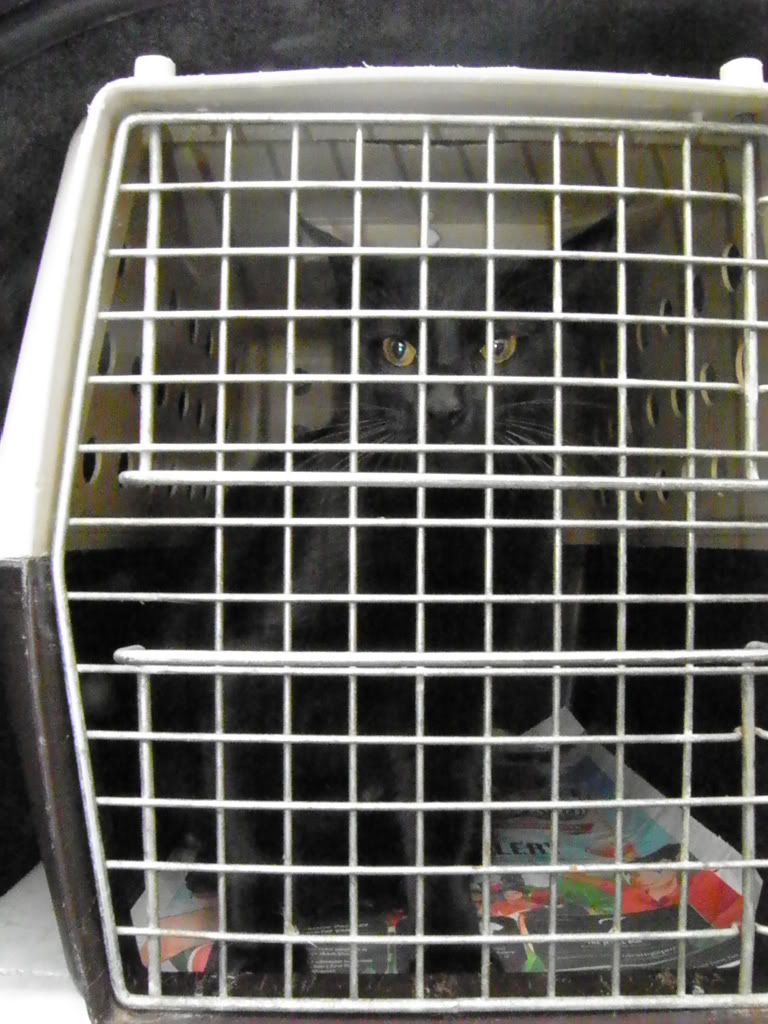 Black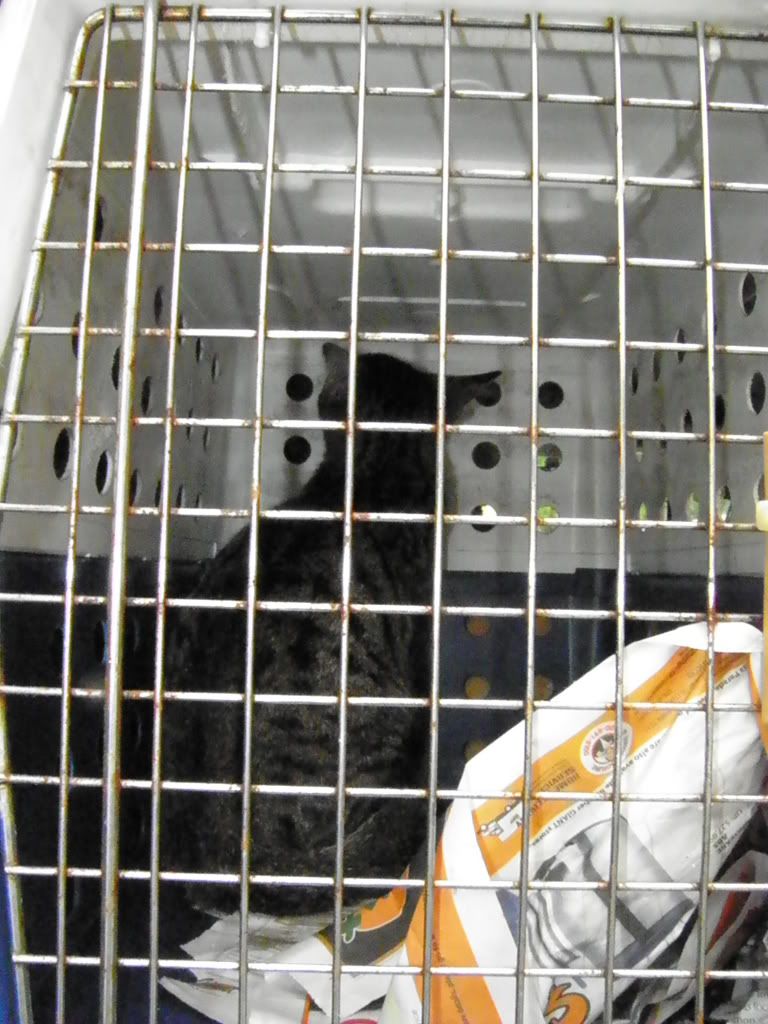 Tabby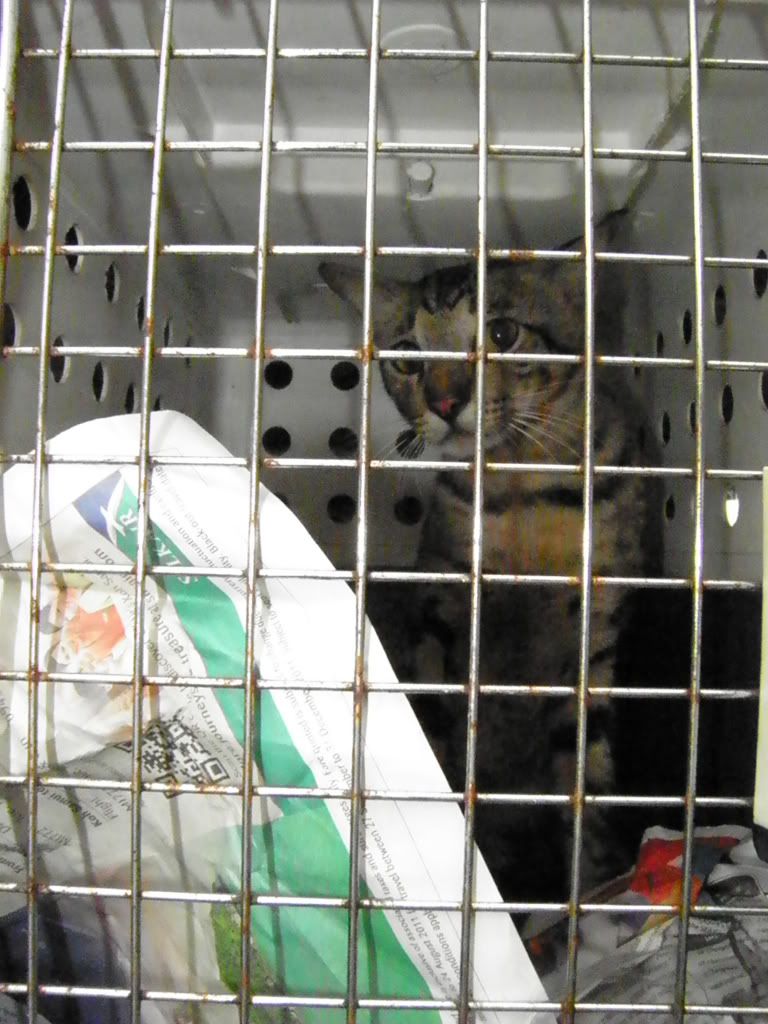 Tabby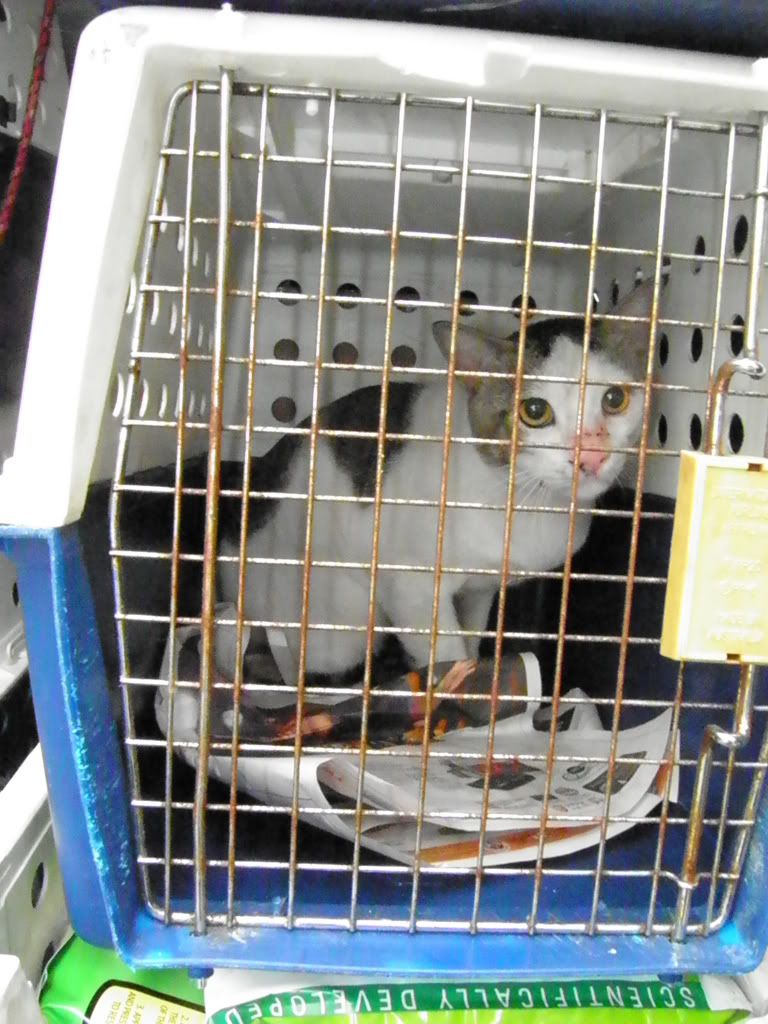 Tabby/white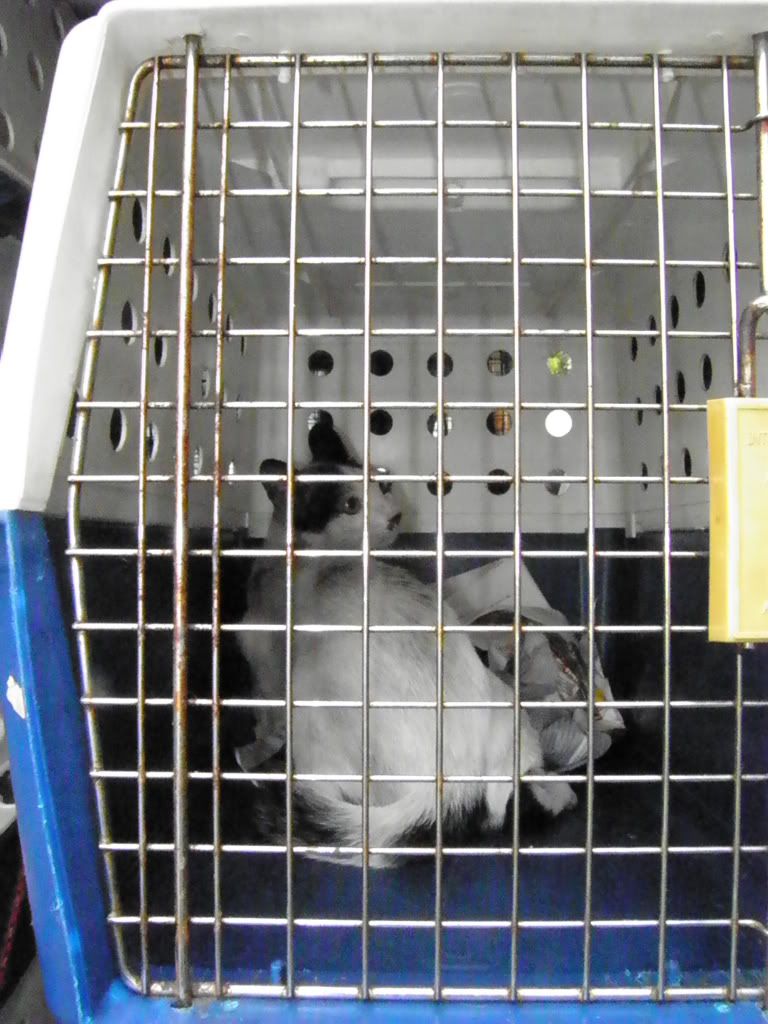 Black/white/grey
Total cost was $385, including Damy's transport and trapping cost of $70 and $5 per cat for pre- and post- surgery boarding. We haven't gotten the hard copies of the bills yet so they aren't scanned and posted in this post.
That concludes August! We neutered 21 stray cats this month. If we include our foster kittens, that's 3 more to the number paid out of our Sterilisation Fund. We are now investigating new TNRM projects for September. Thank you all for your support!