Aryan, one of the Whiteys rescued from Woodlands, is ready for adoption!
Aryan at 24 weeks old, taken by Furry Photos
Aryan is the biggest-sized among his siblings.
Aryan posing for picture!
He has two small stripes of grey on his head, has a long tail with a cute halfway kink.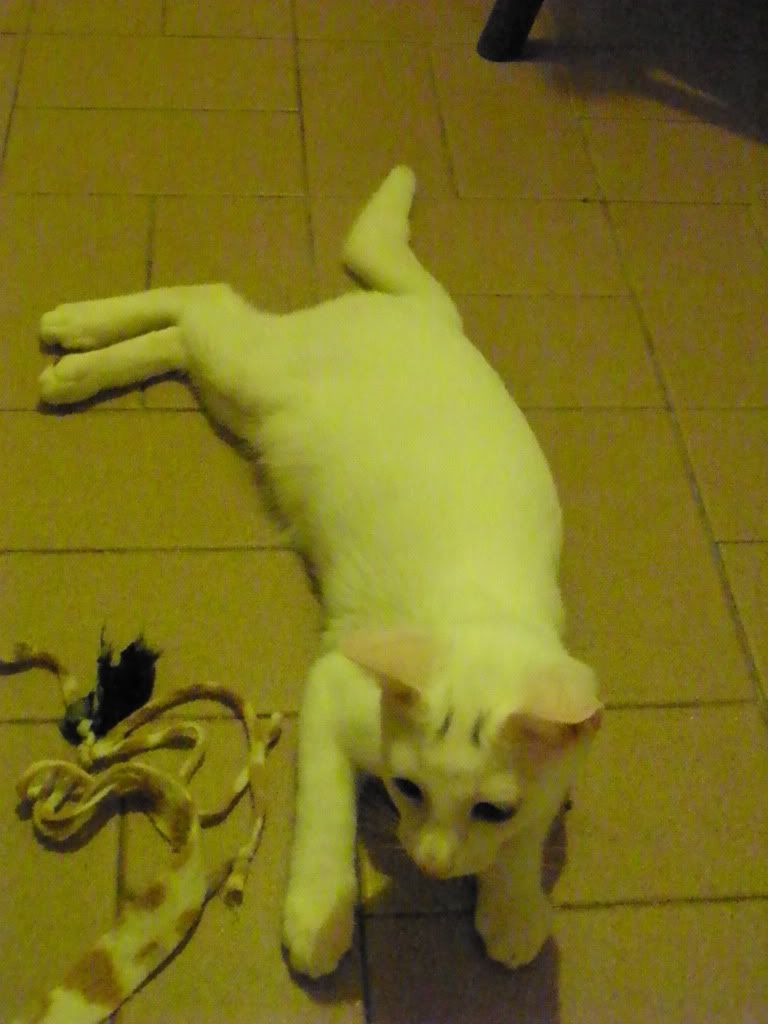 His markings and tail
He is a very outgoing cat, confident, and loves to play. His energy level is enormous! He also loves to jump a lot, which we have trained him to refrain from jumping on tables and countertops and to jump on the cat condo instead. This boy definitely needs a designated safe spot to jump and play on in his new house. He loves to play all kinds of games – kitty-wrestling with the other cats, soccer with any cat-sized toy or ball, wand toys – you name it, he is game for it!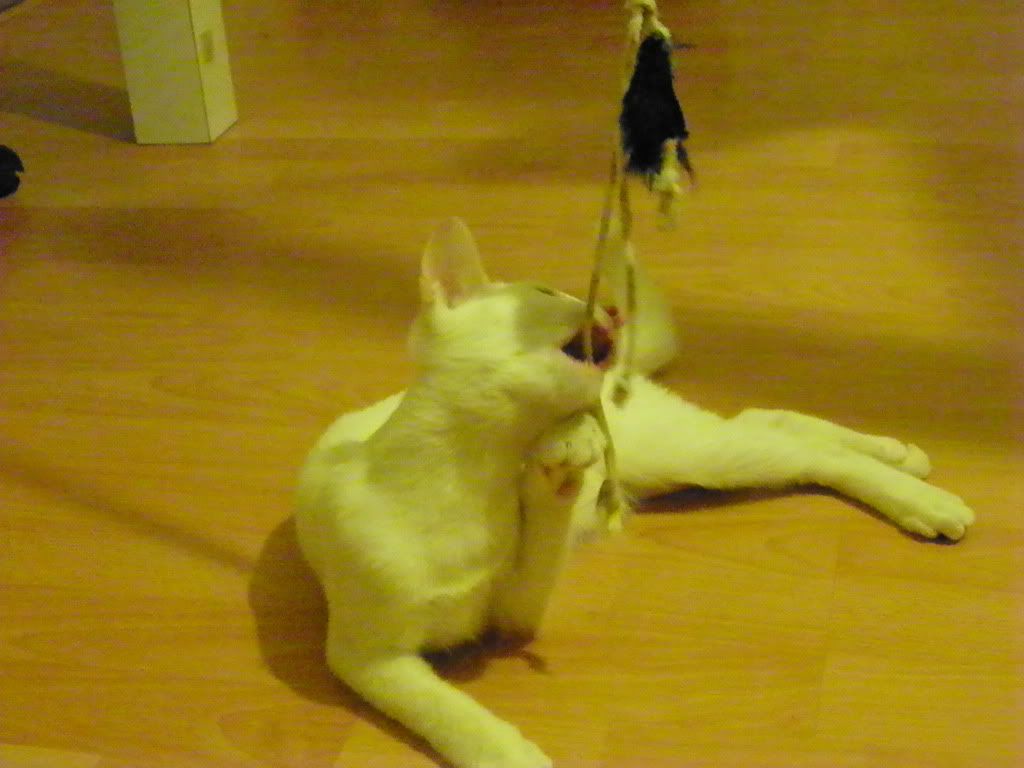 Aryan biting a wand teaser toy
We took a video of Aryan at play when he was already quite exhausted from horsing around all day – this is him –
Being quite naughty at heart it took us a couple of days to get Aryan to respond to discipline. Now, he immediately stops doing whatever we say no to when we shout his name loudly.
Despite getting trained by us he is still very affectionate towards us shouty humans! He doesn't really like lounging on human laps, though as you can see from the video above that he enjoys the occasional hug. And he purrs when given affection, even purrs when given little butt-smacks of discipline!
Aryan is litter-trained, vet-checked and vaccinated, healthy, dewormed, house-trained, neutered. If you would like to adopt Aryan, please see right side bar under 'How to adopt' or click here to find out how!