First we headed to Ubi Blk 314, in our Ubi cat-zone 2. We have already sterilised the cats here so population was stable. But then came along a discovery of an un-neutered female house cat allowed to roam and her offspring became stray cats in the area.
We discovered this during a couple of reconnaissance trips to the area because we received communication from the Marine Parade Town Council officer in charge of this area. After helping the TC officer with mediation tips on cat issues we also went to check for unsterilised cats as Cat Welfare folks advocate to TCs to allow volunteers like ourselves to conduct TNRM before sending in pest control.
We visited the house that we discovered was having that roaming entire female cat and advised them to sterilise their cat and keep her indoors.
Then yesterday we trapped 2 cats for sterilisation before our trip to Eunos MRT carpark's colony of cats.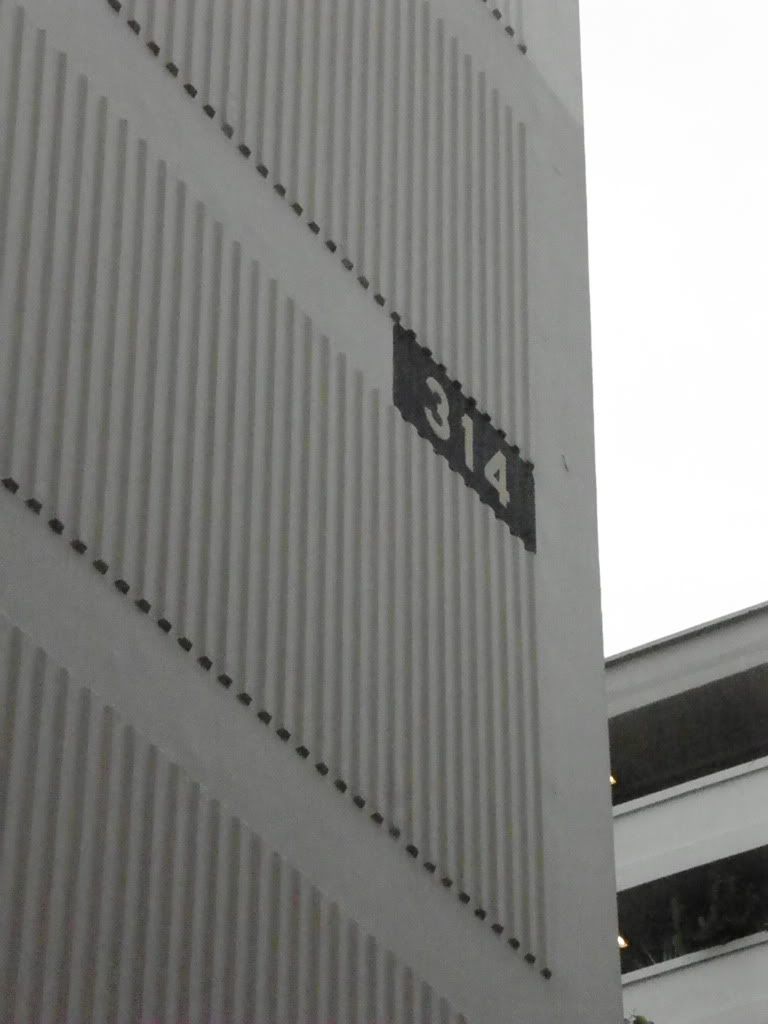 Trapped between Blks 314 and 313
The main complaints were from the blocks of 315 and 316, but upon recce-ing the area, no unsterilised cats were found.
We trapped the 2 kitties by simply feeding them and carrying them into carriers.
Trapped! Carriers were cable tied.
There was one boy, the son of the roaming female house cat as identified by the owners. He was very wary of us, and we had to try the old string-to-the-door technique to trap him.
Wily boy
Nope, we didn't succeed. We hope his mother's owner will get him sterilised along with the mother, elsewise the population will just burgeon again. We have given the address of the recalcitrant cat owner to the Town Council as well as to Cat Welfare folks.
Meanwhile one of the tortoiseshell sisters we neutered in our Ubi-wide neutering projects previously came to visit us.
Here are the 2 cats we trapped, one male and one female.
Calico
White/black
Righto! Then onward to Eunos with these (either sibling or father-daughter) cats.
By the time we reached the Eunos MRT car park it was already dark.
Carpark in front of train track and shop fronts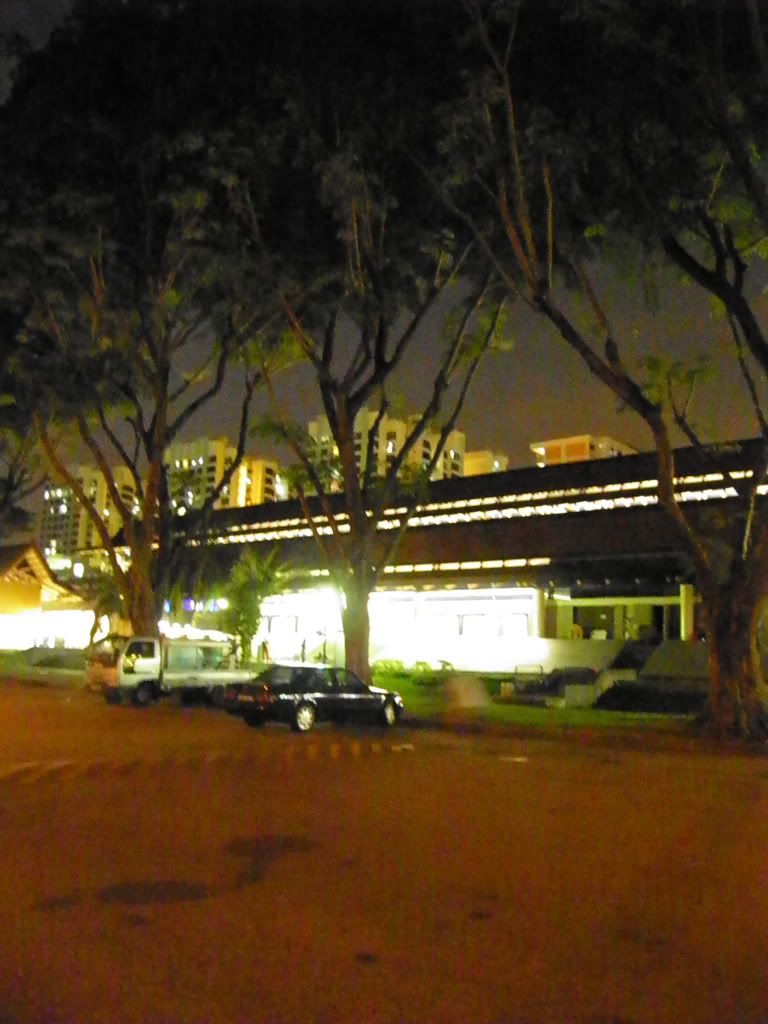 In front of these shops, a big drain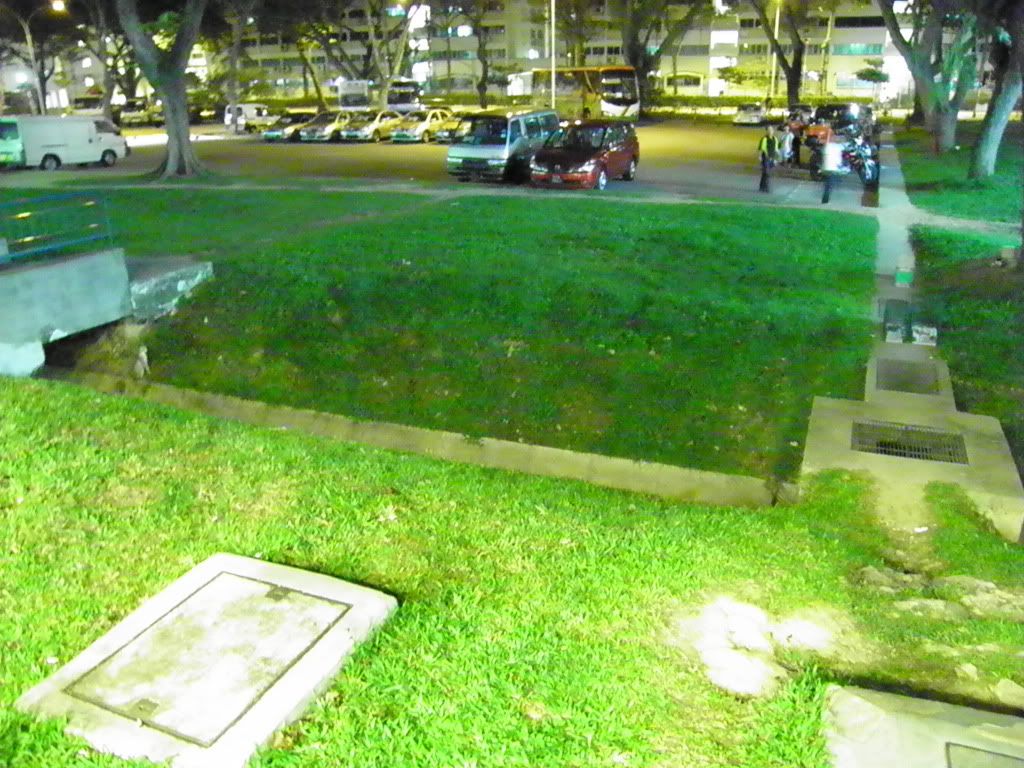 Drain where a lot of the cats hid in
We spotted a couple of already tipped-ear neutered cats, roughly 3. Could only take pics of 2 of them.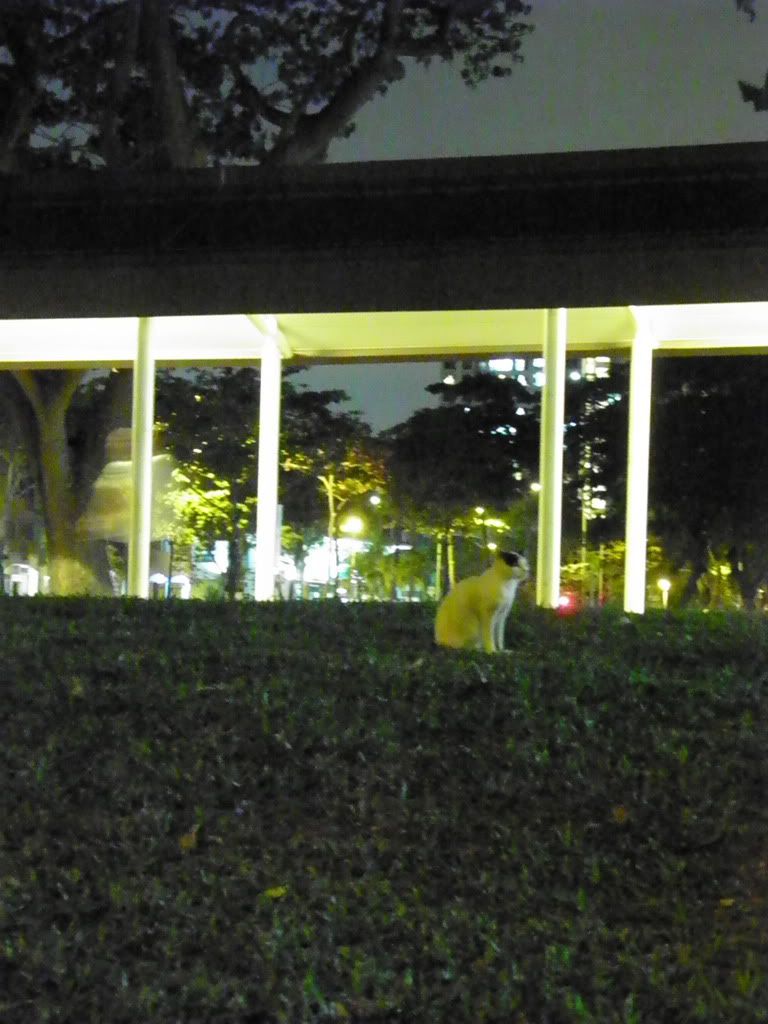 White with black cap pattern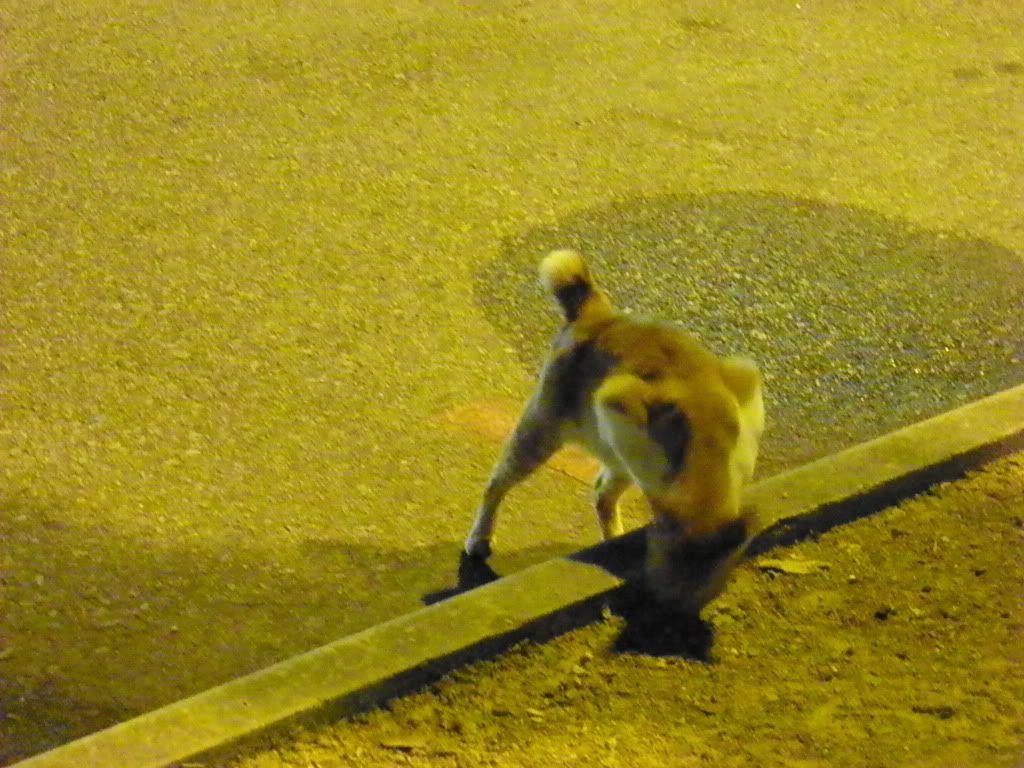 Ginger and white, eating some noms we gave him
Thus began the trapping. Which took 2 hours, to get us 6 cats to neuter.
The traps placed at the carpark near the walkway from the MRT were successful. 4 cats trapped here.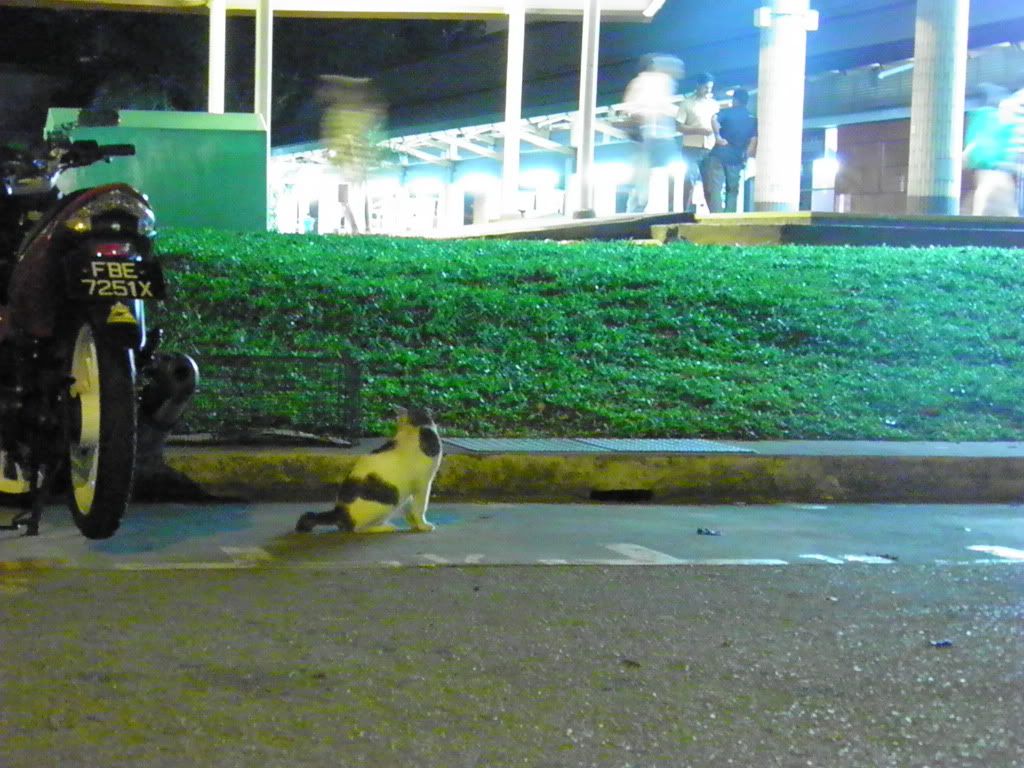 Cat eyeing food in trap on the pavement…
Traps placed across one part of the drain failed miserably, the cats just took the food outside the trap and left.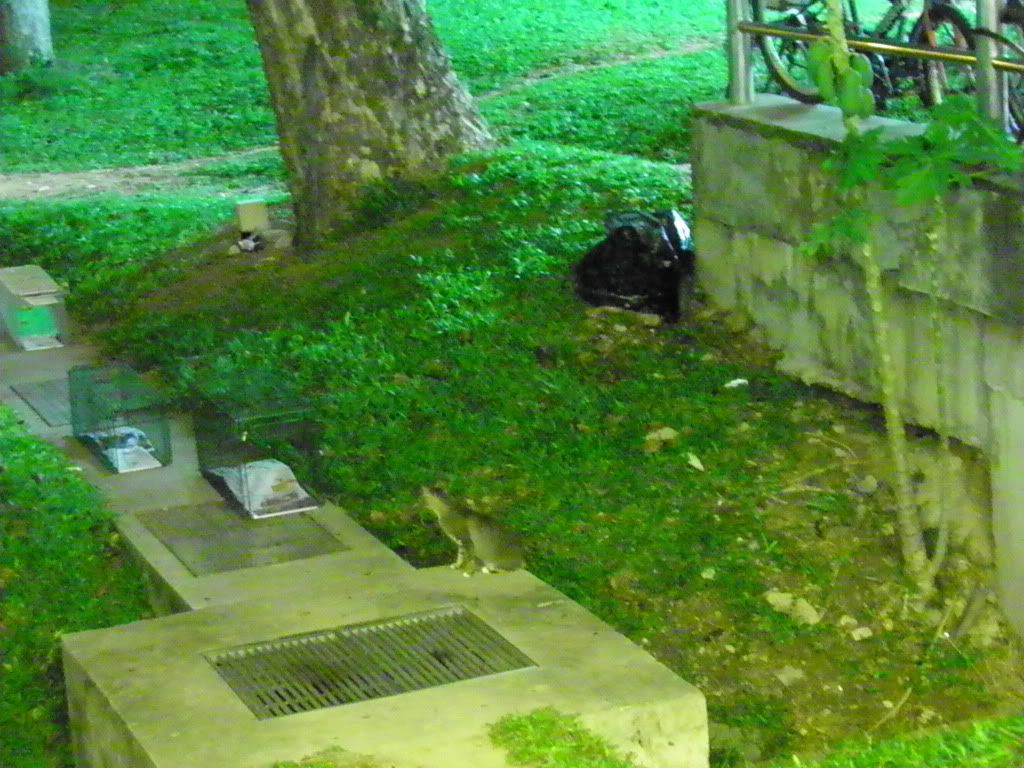 Wary drain cat
Along another part of the drain the cats were more cooperative, we trapped 2 there.
Here are the cats we missed out.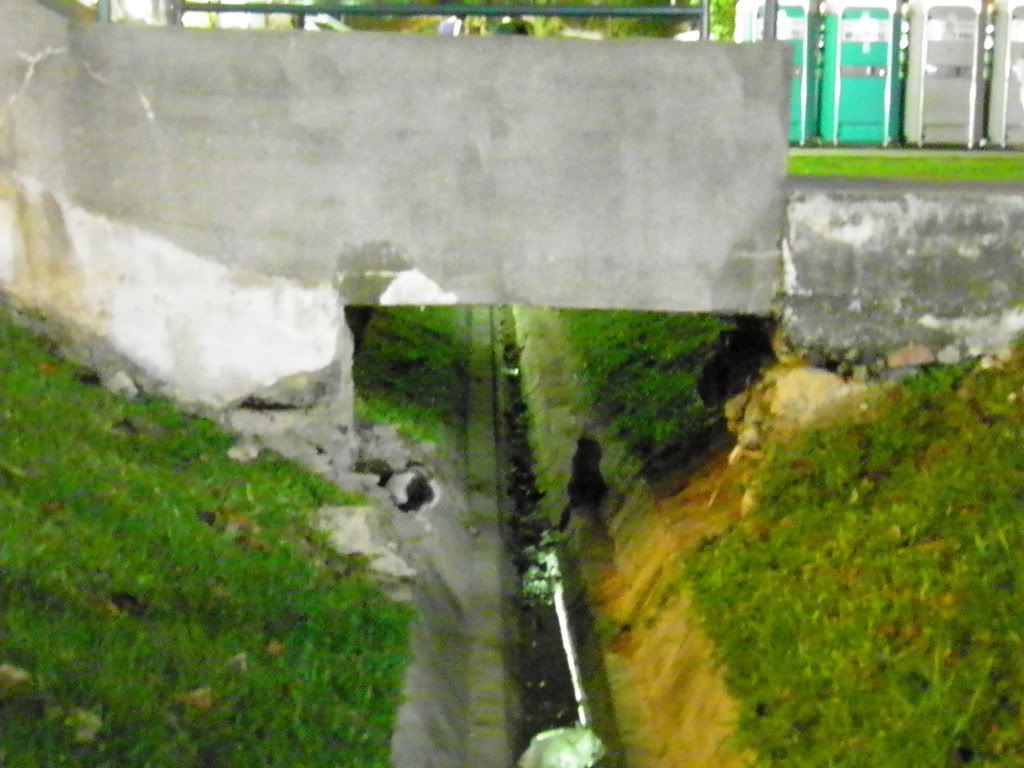 The 2 drain cats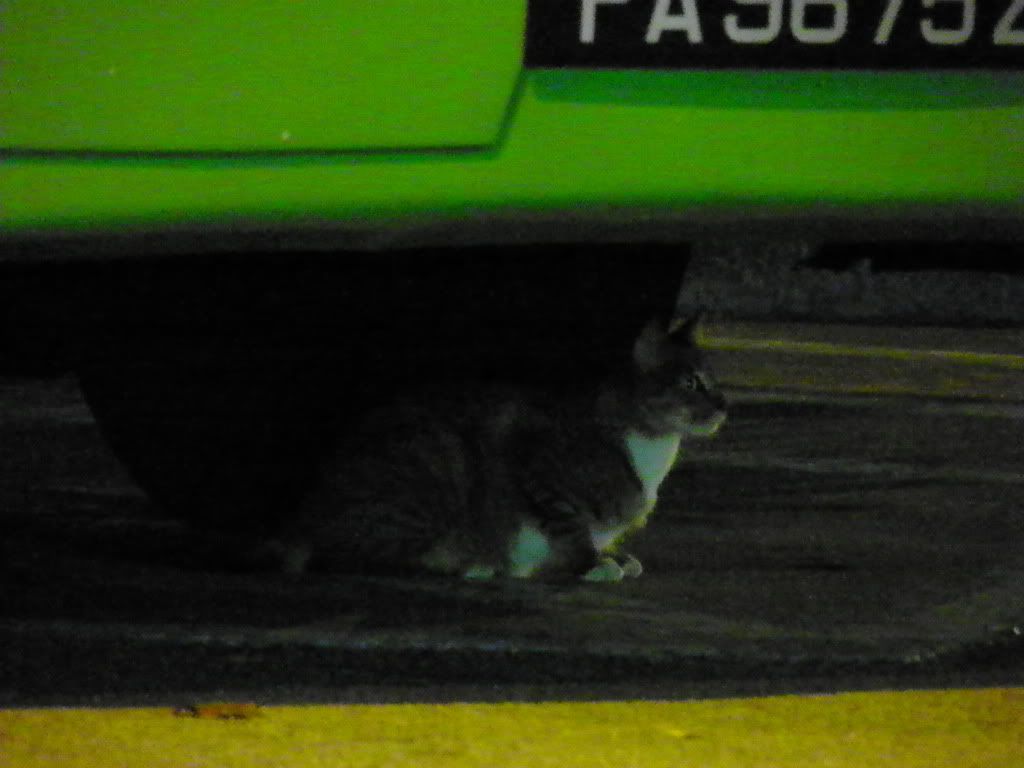 Cat the hid under buses, and ignored our traps totally
Okay, mug shot time!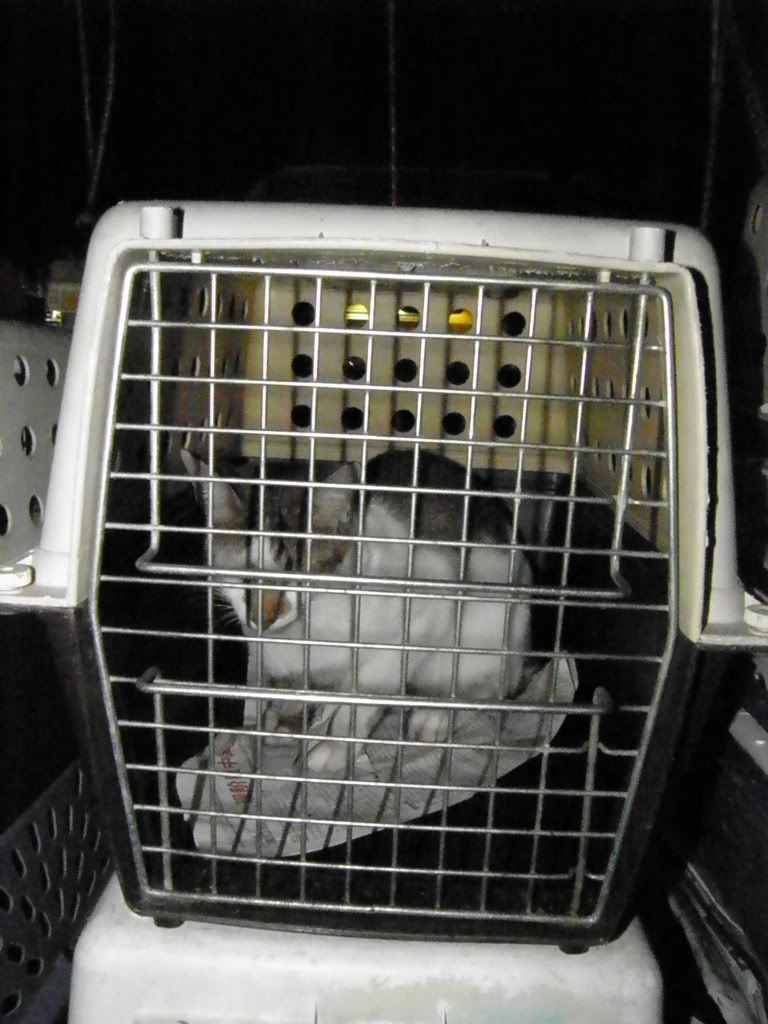 Tabby/white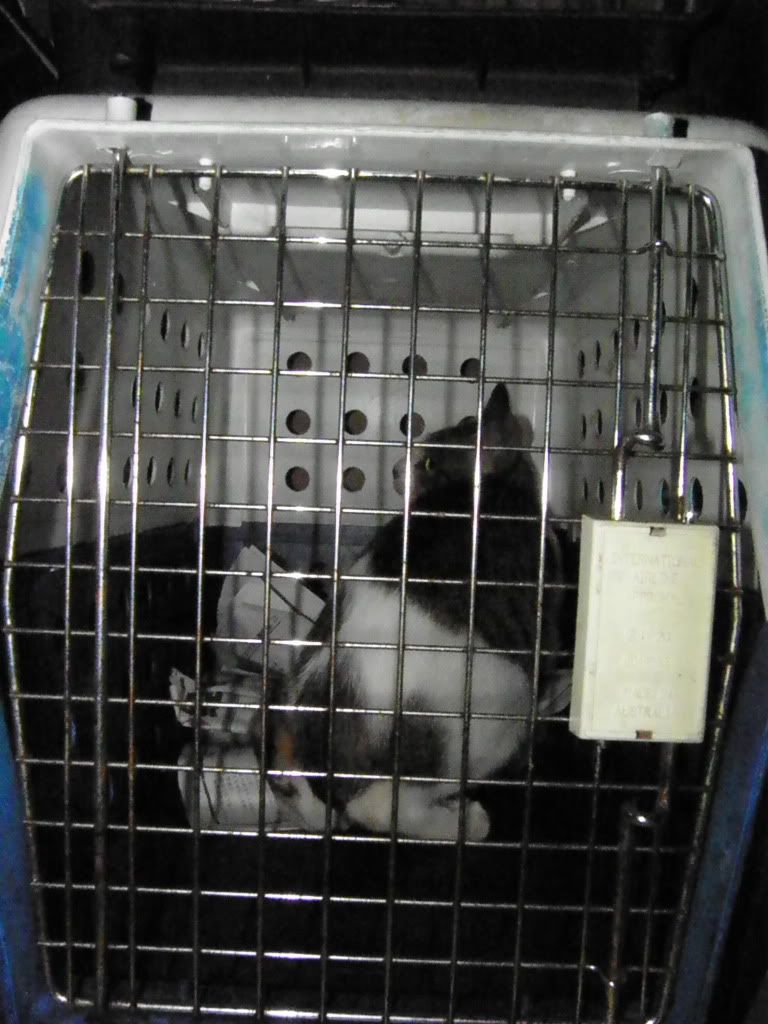 Tabby/white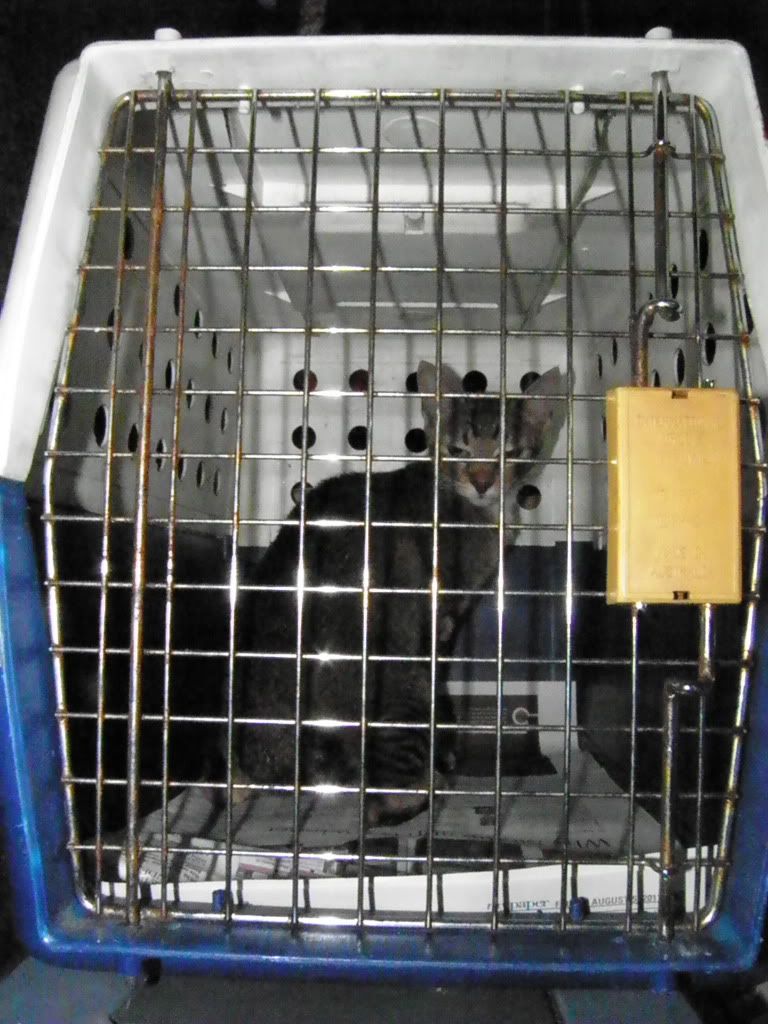 Tabby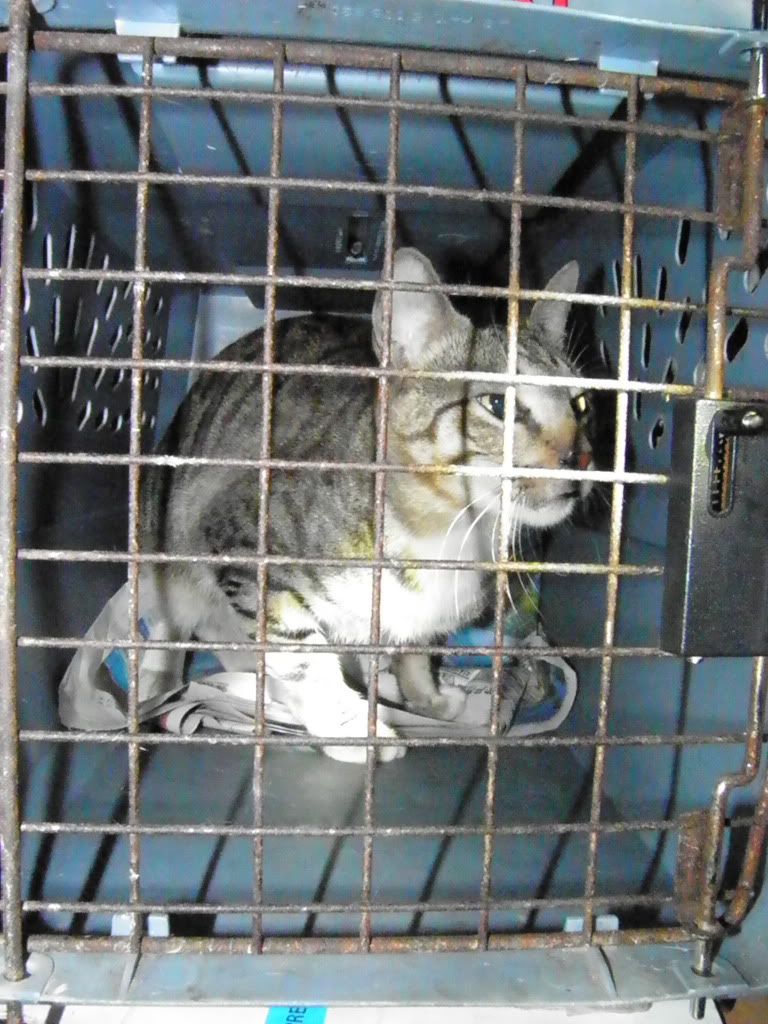 Tabby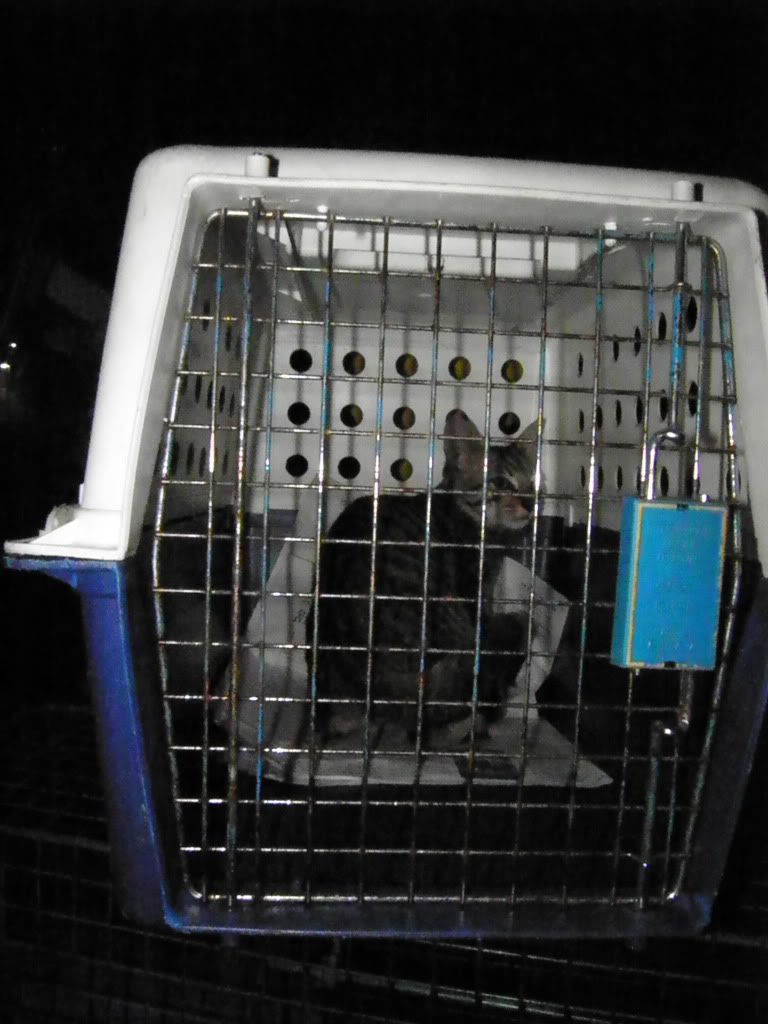 Tabby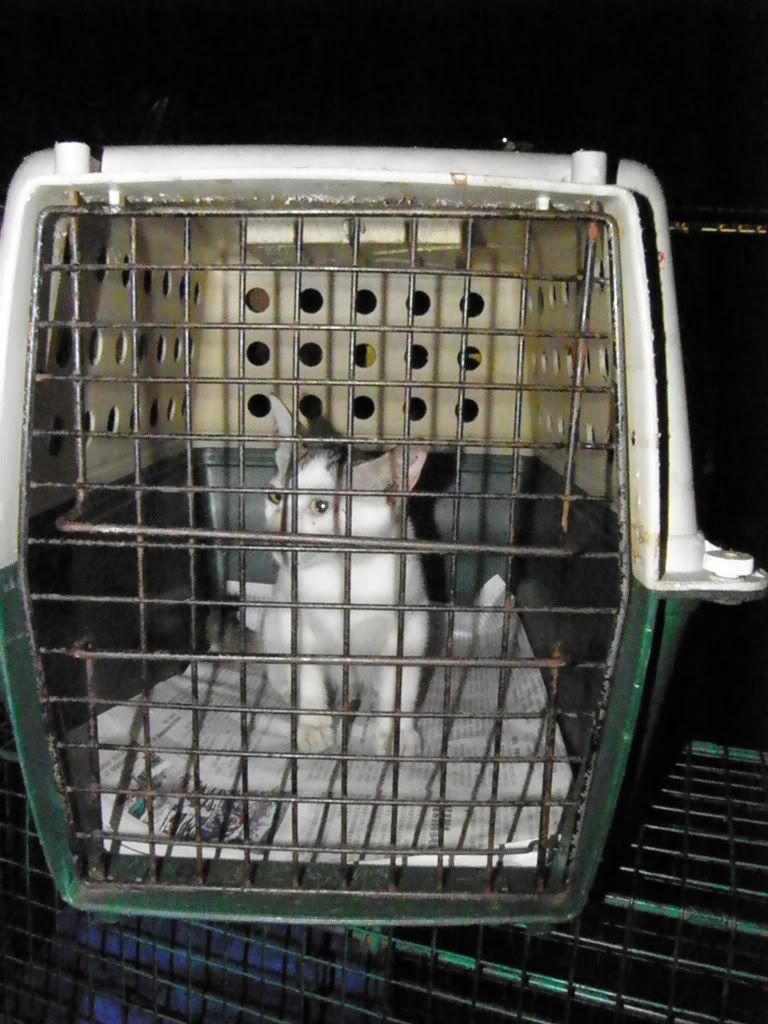 White/tabby
After this round of sterilisation, our Sterilisation Fund will be rather skint. We are looking at two more sterilising gigs this month – one, of the foster cats in our house, 8 of them are maturing and will be going for neutering next week. After this, our Sterilisation Fund will go into deficit. Second sterilisation is a colony of cats we hope to TNRM at the old Changi hospital (reconnaissance soon).
If you can, do make a contribution to our Sterilisation Fund and email Elaine elaine@lovekuchingproject.org to indicate your contribution is towards this. Will post the exact standing our Sterilisation Fund is at after paying for this Sunday's round which will be within the next 2 days. Thank you in advance!