Princess, one of the Whiteys, is ready for adoption! Watch this space to read her adoption post – bio-data, story, personality and photographs!
Princess was one of five kittens found abandoned in Woodlands with multiple sicknesses. She was rehabilitated at our foster home and has since recovered and is now healthy – vet checked, vaccinated and on Revolution.
Princess is almost totally white, with a tiny grey mark on her forehead like a beauty spot. She has a medium length straight tail and round eyes unlike her siblings' Oriental eyes.
Her personality is a mix between her brother Aryan and her sister Ellis, plus her own quirks. She is like Aryan in that she enjoys being cuddled and purrs in response to affection but is not overly needy, usually just sitting by you as you unwind from the day. She is like Ellis in that she is headstrong and doesn't like to lose in kitty play fights, will growl her discontent! She chooses who she likes and who she doesn't – it is up to her not us! She also has a cute quirk – she likes to play with water in the water bowl / fountain! We think she likes to keep her paws clean! She is generally a lively, curious and happy cat.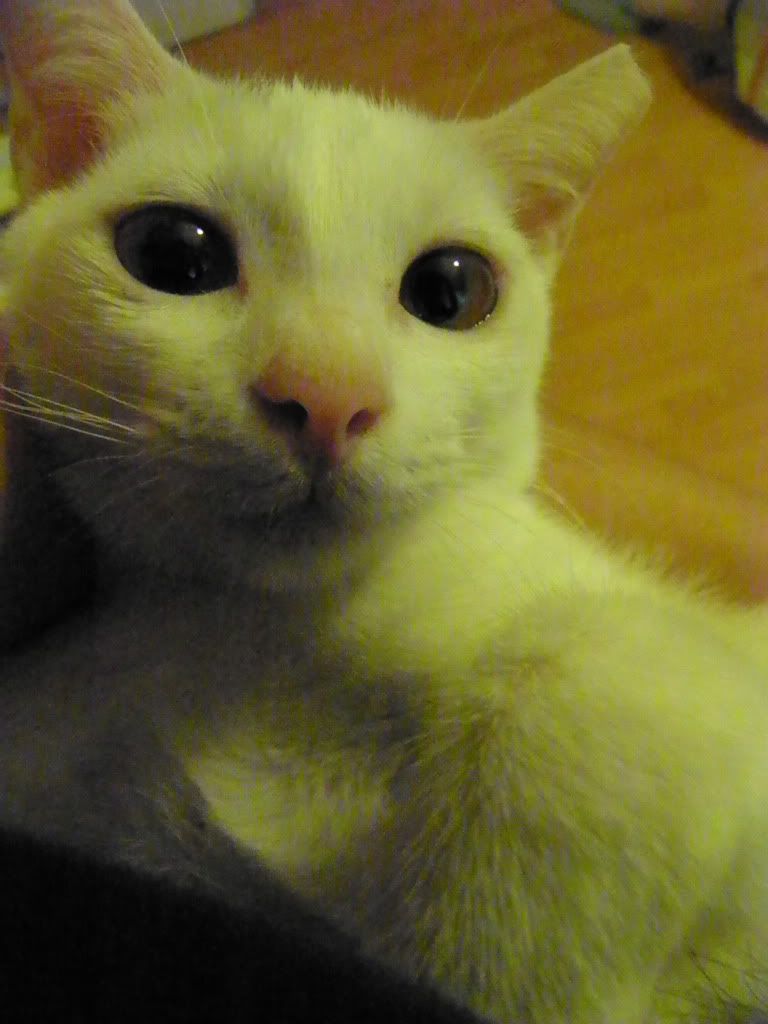 Being cuddled by Elaine
Smiling as she's being cuddled!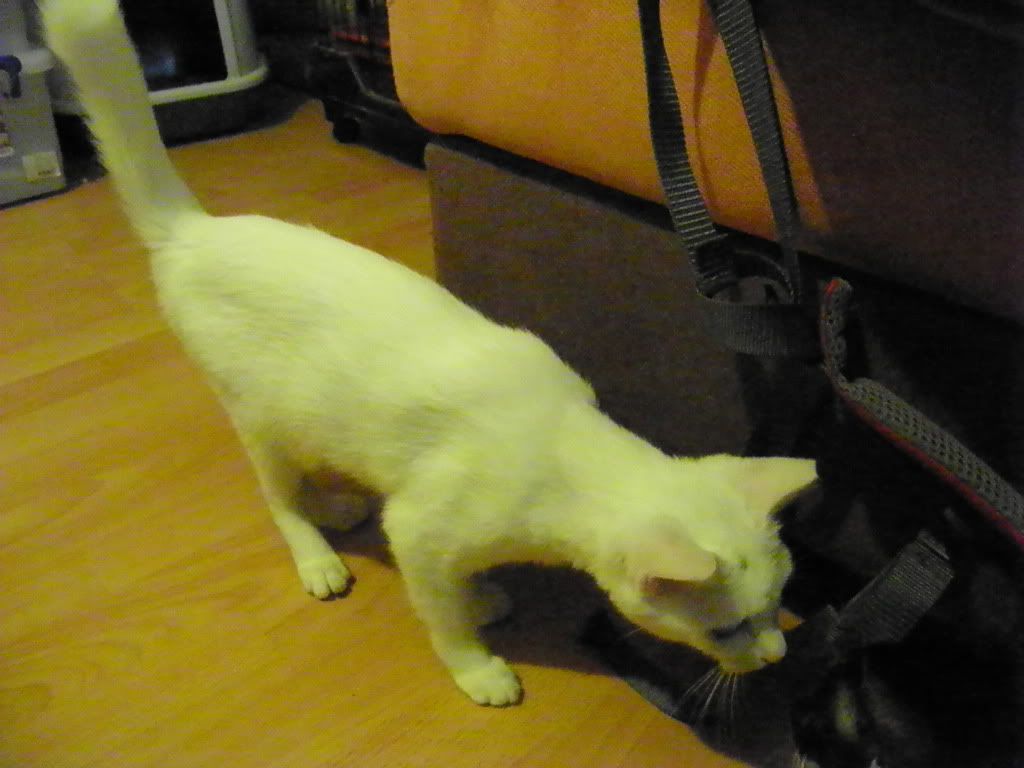 Sniffing Andy's bag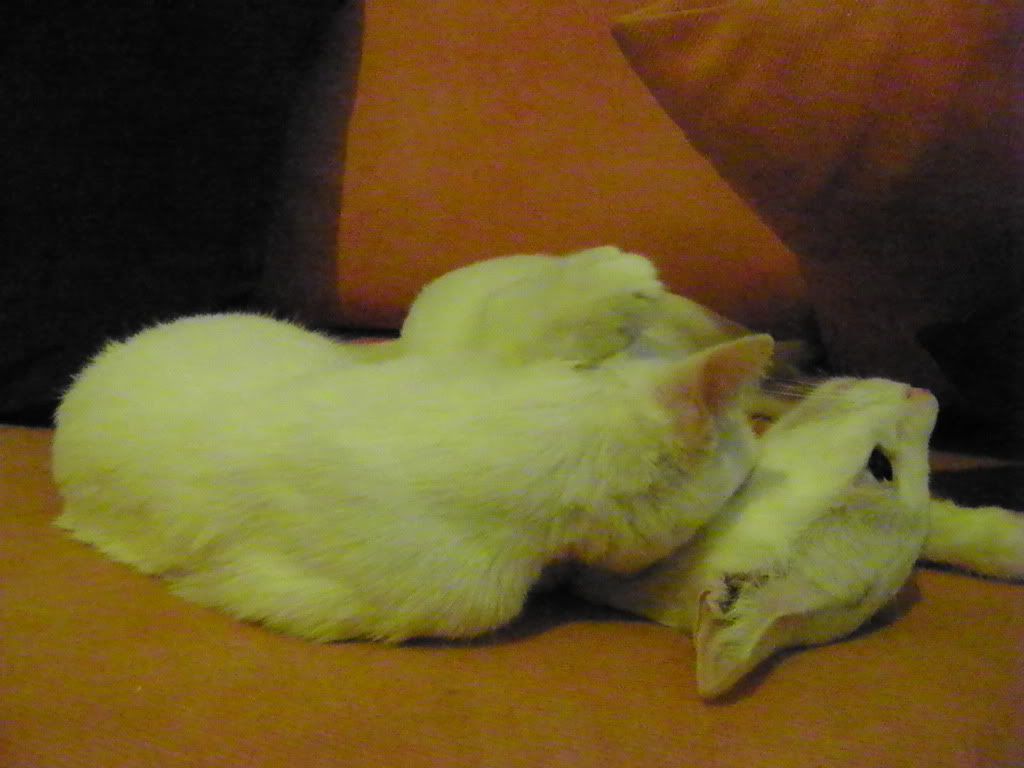 Play-wrestling with Aryan
Princess is litter trained, neutered, vaccinated and healthy.
If you would like to adopt Princess, see right side bar under 'How to adopt' or click here to see our adoption procedure and find out how.
Do also share Princess's need for a forever home by clicking on the Add This buttons below to share her story via Twitter, Email or Facebook. It will make a difference!
Give financially to our cause by depositing to our bank account POSB savings 188-52652-7
Sponsor a foster kitten's vaccination through our Sponsor-A-LoveKuching-Cat Scheme
Give food at charity rates through our corporate sponsor The Water Dish