Emma is ready for a forever home!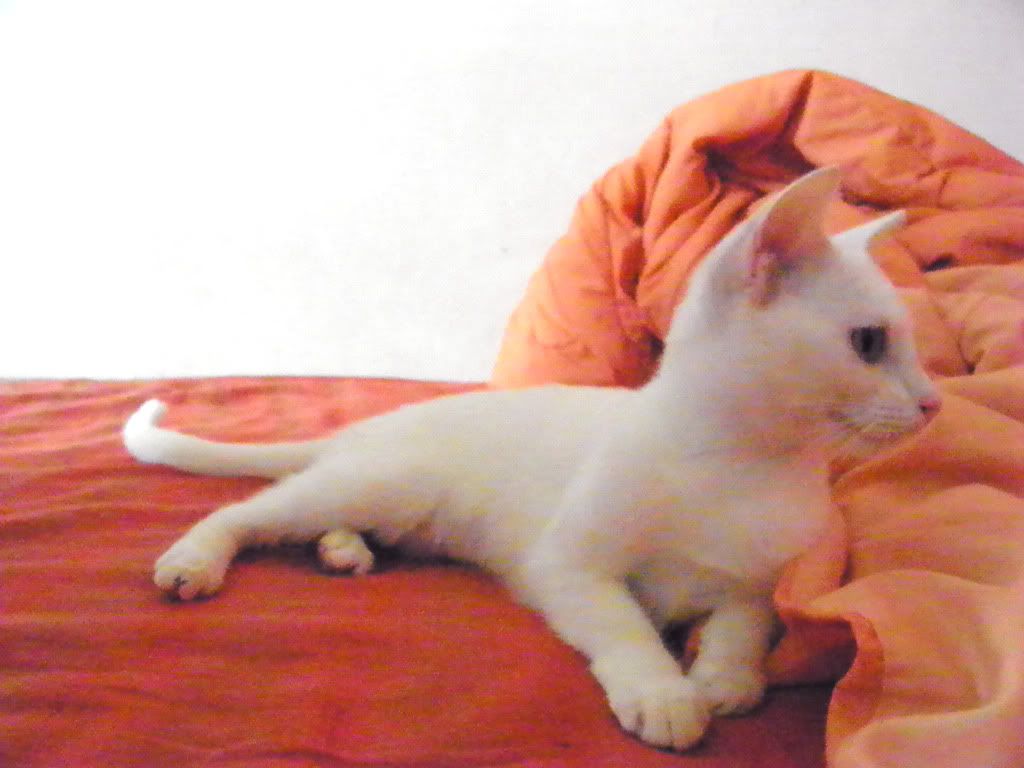 Emma and her long tail
Emma, one of the Whiteys rescued from Woodlands and rehabilitated from sicknesses, is now ready for adoption!
Emma has lost that few strands of grey fur, and is now a white cat. She has a long white tail with no kink.
Her personality is really interesting. She likes humans and will talk to us and even lick or kiss us, a bit like her sister Ellis (adopted), just quieter a tad. She likes to cuddle with humans or the other kittens and especially likes younger kittens, but does not really get along all that well with older cats: she doesn't like to lose in play-fights at all, and makes a lot of noise when she gets wrestled and loses. Yet at the same time, she shows no hard feelings after the hissy fits she throws at other cats like our Sealy or at Winky (who loves to initiate play-fights). She gets along most well with Echo –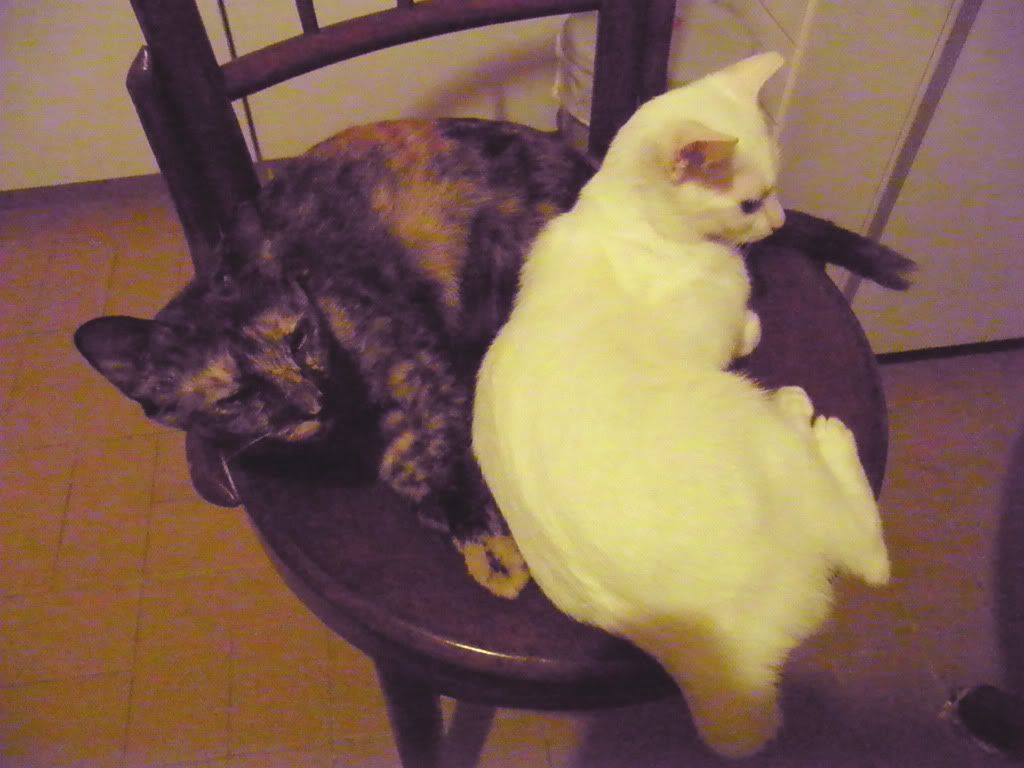 Emma squeezes in with a sleepy Echo
Here are some more pictures of Emma –
Portrait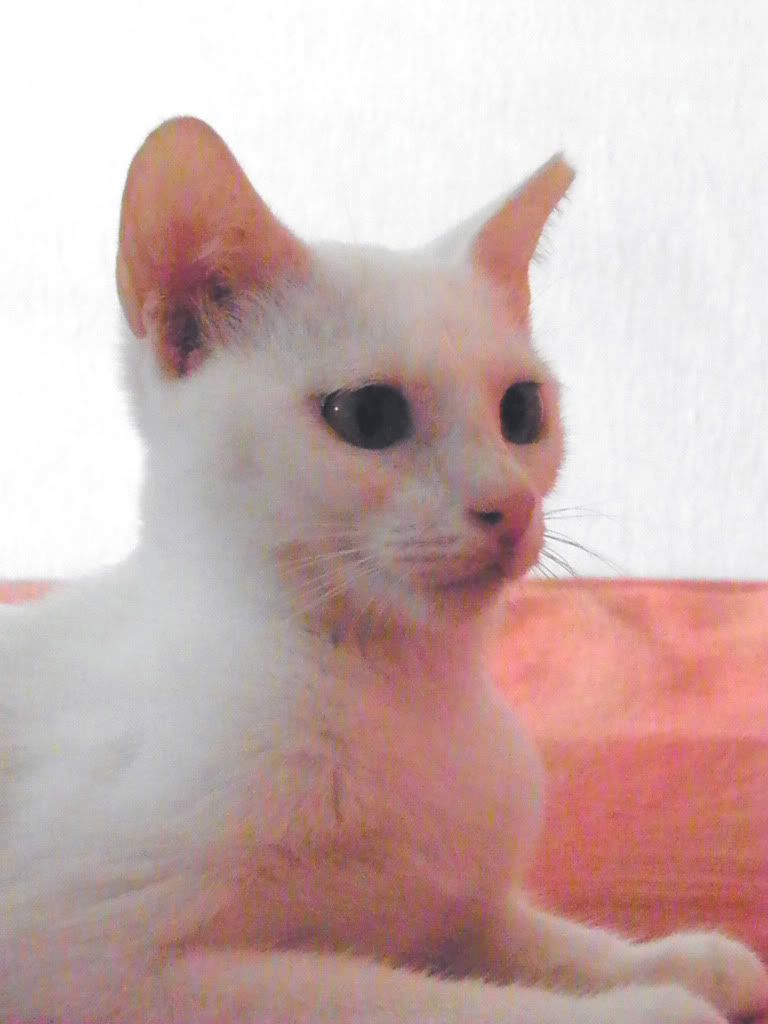 Sometimes-haughty expression!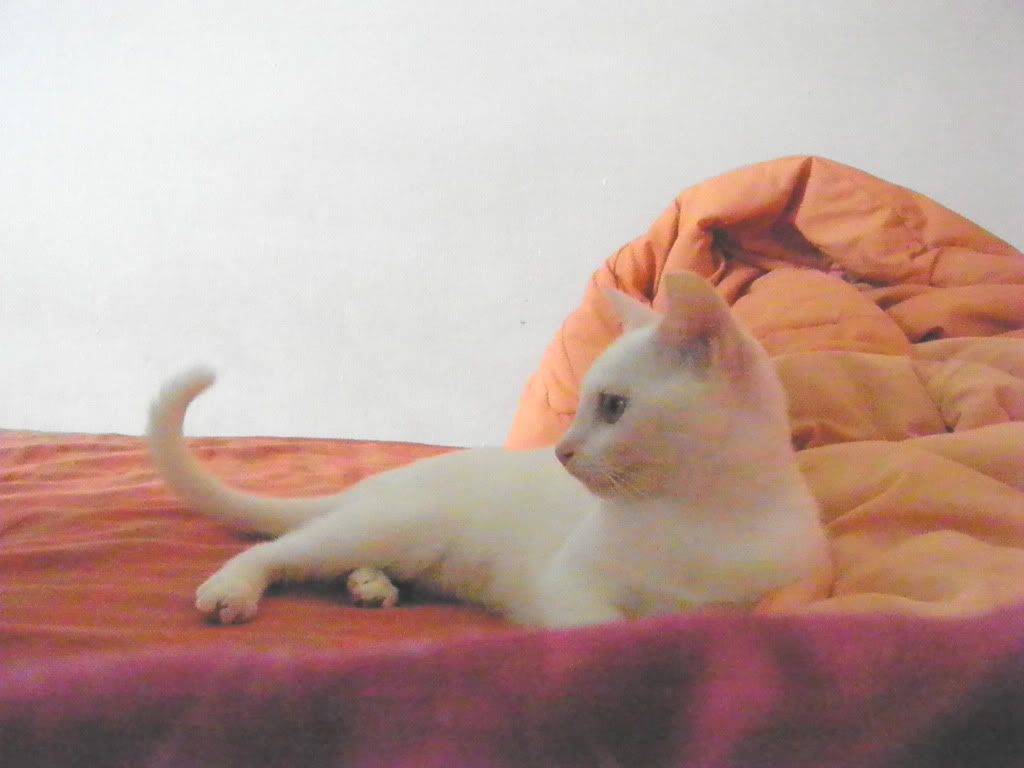 Her cute swishy straight tail
Emma is litter-trained, able to eat both wet and dry food, vaccinated, dewormed, vet-checked, healthy.
To adopt Emma, see right side bar under 'How to adopt' or click here.
Give financially to our cause by depositing to our bank account POSB savings 188-52652-7
Sponsor a foster kitten's vaccination through our Sponsor-A-LoveKuching-Cat Scheme
Give food at charity rates through our corporate sponsor The Water Dish