The new year is about doing things even better, about raising the bar yet again.
We expounded on our foster care work in the last 2012 post – about its importance, and also its great need for sustainability through your giving.
This need is still great, do take a look. We still need your help.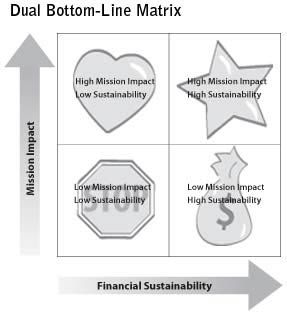 Foster care lies in the Heart quadrant
Now we we are looking at an aspect of the matrix – the Star – that costs far less money, but creates almost as much impact – cat care education. Cat care education is one of our 4 mission objectives and we believe in reaching out to all cat owners and potential cat owners in how to make their cats' lives – and the humans' too! – better. Loving the cats in our lives.
So far we have been sharing tips on cat care through online mediums such as our blog, Facebook, Twitter, Formspring and through emails and calls. Last year we also held a small informal gathering for cat owners where we shared cat care tips. We want to make an even greater impact in our cat care education this year.
We would like to introduce two new Volunteers with Portfolios this year, who among other things, will be helping Love Kuching make cat care education even more impactful this year. We have our new Communications Volunteer, Sarah, and our Events Volunteer, Li Si.
A lot more brainstorming still needs to be done on the specific mediums we will be embarking on, but we will be getting better at our Star, because it is sustainable and makes an impact for cat welfare.
Give financially to our cause by depositing to our bank account POSB savings 188-52652-7
Sponsor a foster kitten's vaccination through our Sponsor-A-LoveKuching-Cat Scheme
Give food and litter at charity rates through our corporate sponsor The Water Dish