We continue our 2012 series of posts into February! Here are the 2 previous ones we have shared: boarding rescued kitties, expanding cat care education avenues.
Remember the matrix?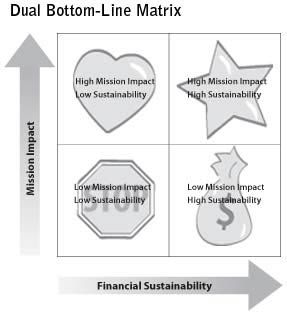 We are going to talk about Love Kuching's fundraising.
In both years of 2010 and 2011, our biggest source of income via fundraising is through direct financial contributions from the public, from whom we call our cat-angels.
This method of fundraising has cost us very little, and in itself, does not make an impact for cat welfare until it is channelled into good use in our Boarding, Sterilisation, Veterinary and Operations Funds. This makes fundraising our Dollar Sign quadrant activity. Because it yields so much in proportion to the amount spent on it, we are going to improve the excellence in our fundraising much more.
Here are the changes:
Donor Care
We have managed to recruit an excellent Donor Care Volunteer, Rosanna! We want to connect with our cat-angels even more than before. We have a lot of cat-angels – very blessed! – and we want to make sure we stay in touch with them to let them know their investments have yielded.
Stray Cat Fund
We would like to introduce another volunteer with portfolio, our Stray Cat Volunteer, Melissa. We have been successful in raising funds and resources to sustain our work and we want to extend this to an area in cat rescue that tends to fall between the cracks. Our Veterinary Fund is used for cats that are in our fostering custody only, and strays who get abused, injured, or fall ill are unreached. The main channel injured strays have is through Cat Welfare Society's Special Appeals. What we hope to achieve is two-pronged. Highlight cases on Special Appeals so as to multiply the awareness and get Love Kuching's cat-angels engaged in these cases. Secondly, in the course of our work should we meet any stray cats in need of veterinary attention, we are going to tap on a Stray Cat Fund to help them. We are launching this Stray Cat Fund at zero dollar for the moment. Our dream is that in the future rescuers who are unable to come up with the initial payment of the veterinary treatment of stray cats, we are able to disburse the funds to them through our Stray Cat Fund. Big dream eh? Willing to embark with us on this journey?
Merchandise Partnerships
In nonprofit fundraising, merchandise sales is always a mainstay. However, for us, it yields very little in income based on the figures from 2010 and 2011. This means that merchandise sales is a Stop sign in the matrix map above. We are changing tack and now working with merchandise partners instead. So far we already have done so with two partners and a third has also come forward. We will be focusing on prospecting for such merchandise partnerships instead of trying to boost the array of our own stock of merchandise, as this is the smart strategic move. The income received from merchandise sales by these partners will be registered as donations and no longer as profit from sales.
Improvement in Outreach
So far, all our cat-angels have come to know about us through online platforms – our website, blog, twitter, facebook. We want to expand the mediums by which we reach out to more cat-angels in the making. This means expanding into events, print media, and tapping on groups of pet lovers in Singapore that are still unaware of our work.


All these endeavours sound like a lot, but we want to raise the bar continually in making a difference for cat welfare in Singapore. Join us on our journey!
Questions? Email Elaine at elaine@lovekuchingproject.org.
Give financially to our cause by depositing to our bank account POSB savings 188-52652-7
Sponsor a foster kitten's vaccination through our Sponsor-A-LoveKuching-Cat Scheme
Give food and litter at charity rates through our corporate sponsor The Water Dish