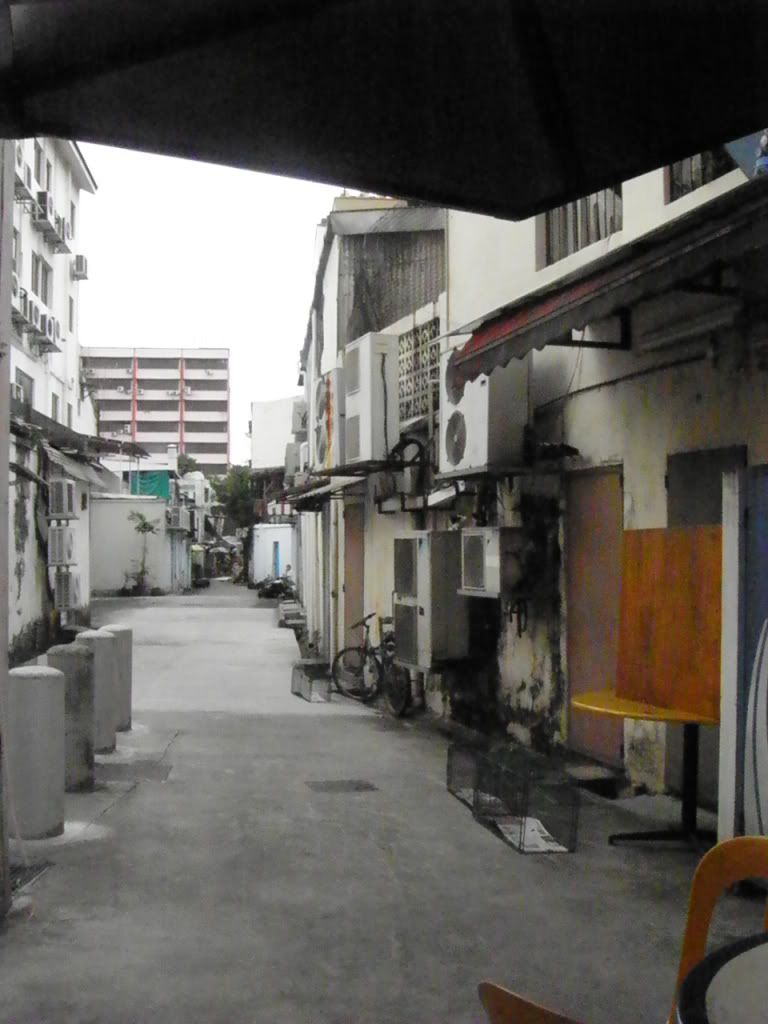 | In a back alley of Geylang |
This round of TNR was made possible by Duke who is donating the full proceeds of his awesome 2012 calendar to our Sterilisation Fund!
We started at around 6pm, just before the second feeder came around. The first feeder is an elderly uncle who works here.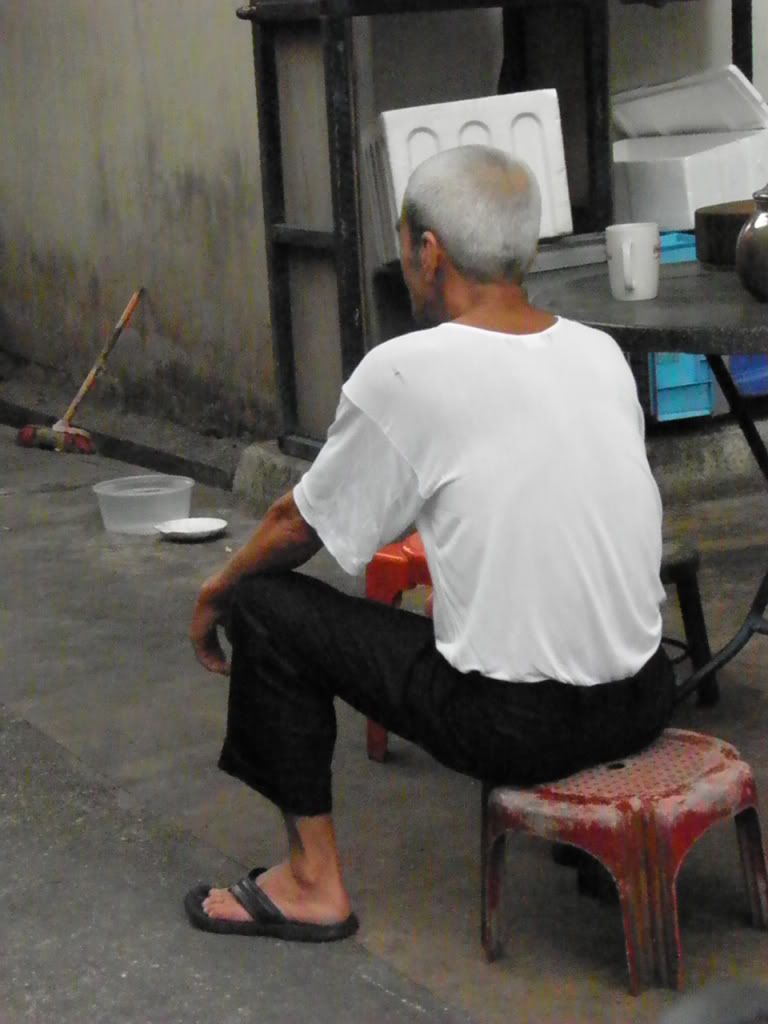 Feeder uncle, at the feeding point
The second feeder came by at half past six, but the cats that hadn't yet been neutered weren't very close to her either. So we trapped the cats we could.
At the beginning of the alley, there was a group of cats that hung out together and climbed up to the second storey of the building via ducting.
Cat exiting the building onto aircon compressor
This cat was the most outgoing of the group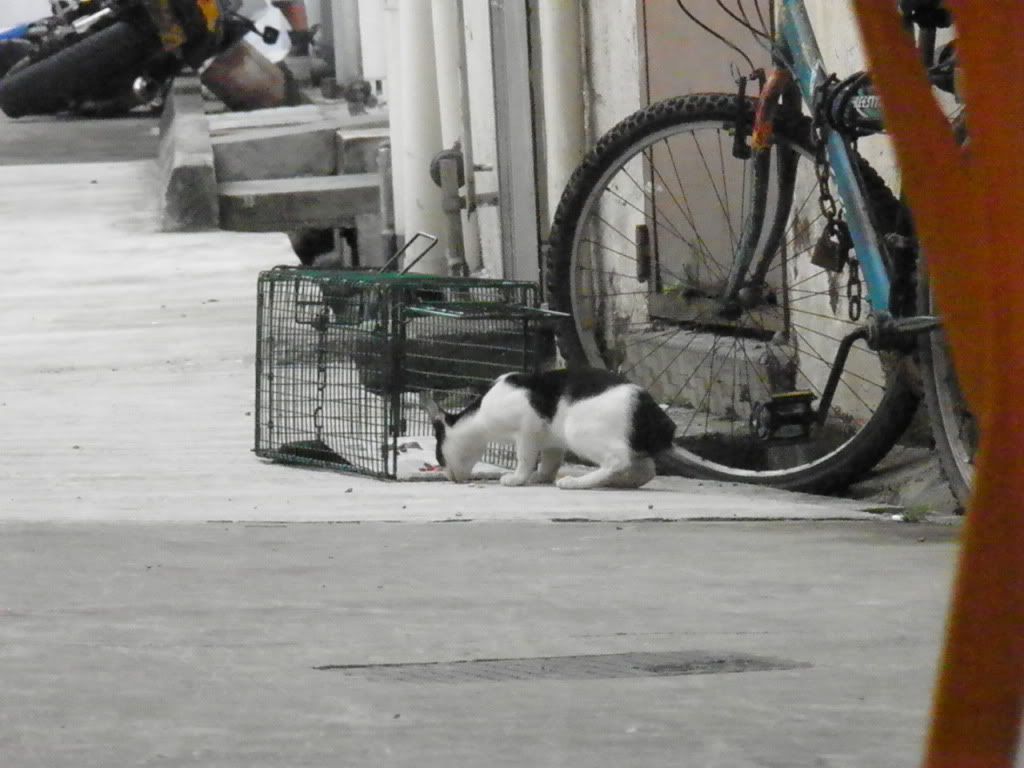 We finally managed to trap it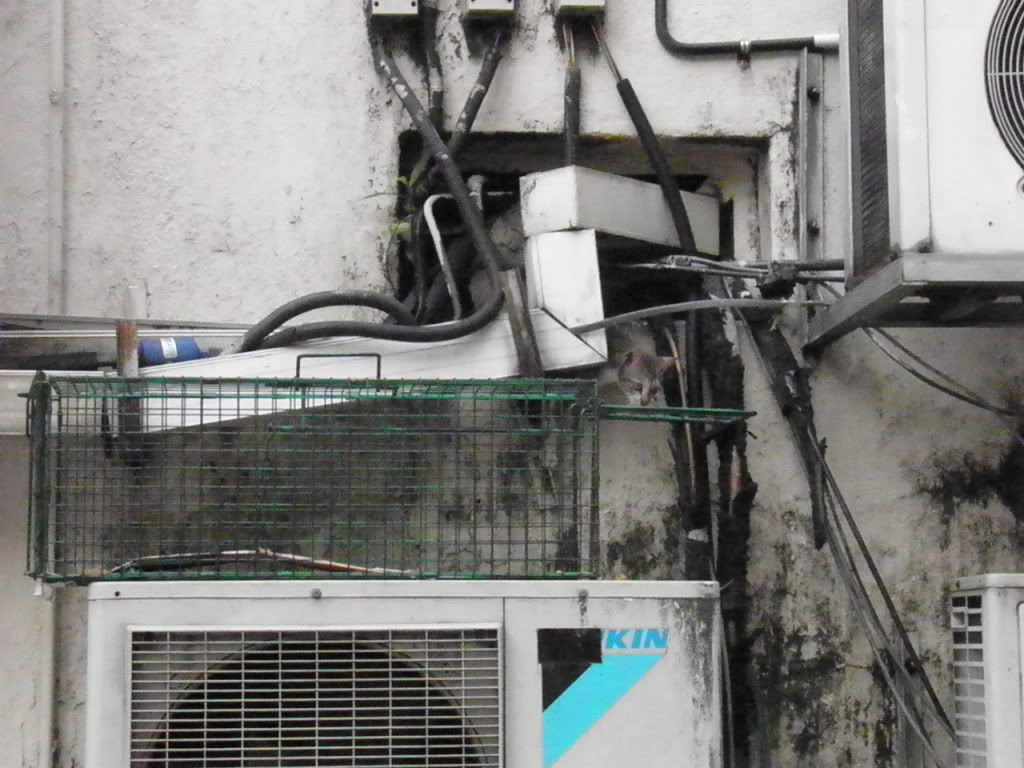 Laid the trap on the compressor to lure the others
This is the second storey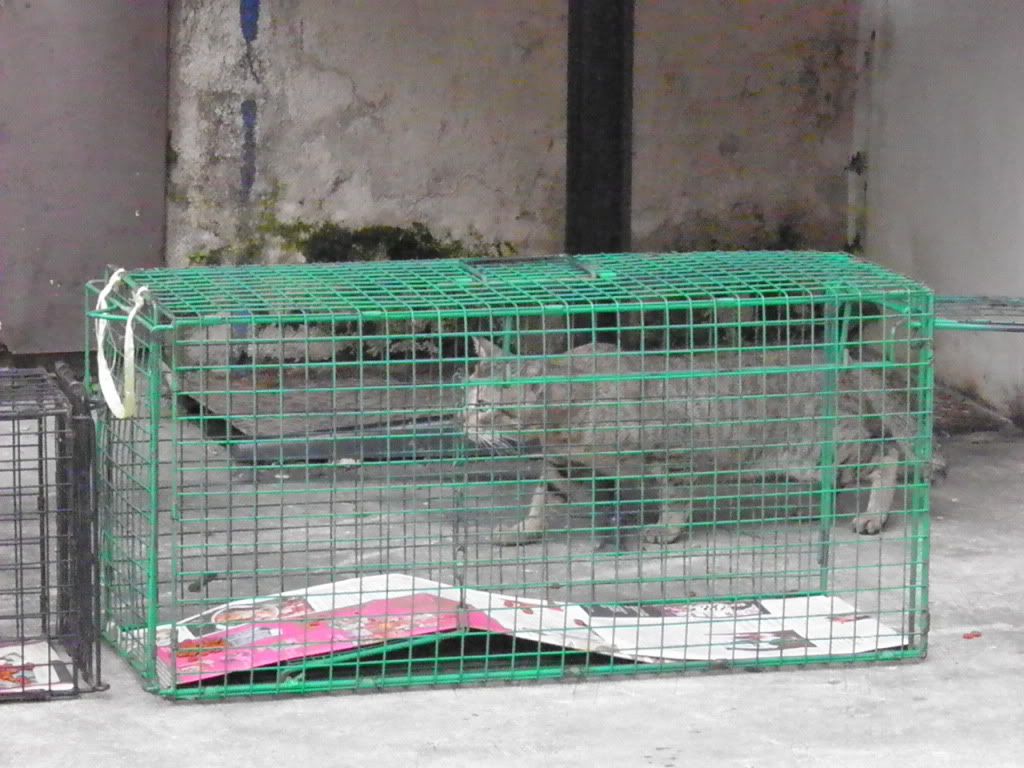 This ah beng cat totally walked by our traps!
From the beginning of the alley we went to where we trapped the cats from during the second round, in the middle of the alley.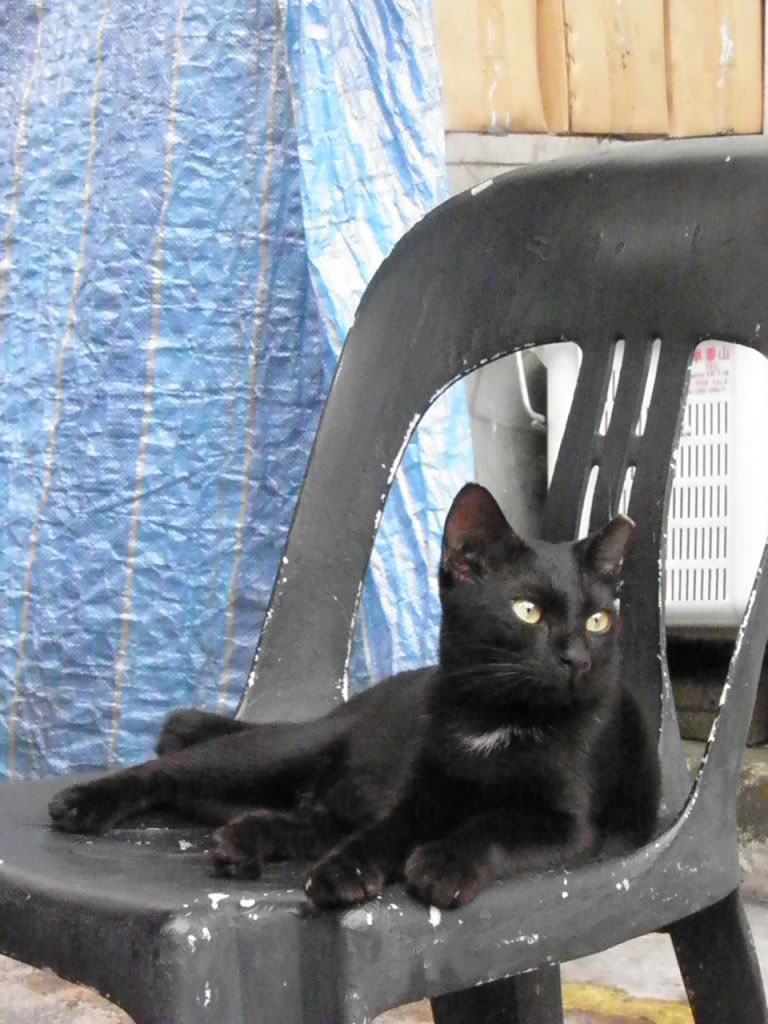 This is Little Black, TNR-ed last round
We trapped Little Black's remaining brothers and friends.
A lot more debris here for cats to hide amongst
Some hide just outside the shop backdoors
This cat was very reserved and hid for a long time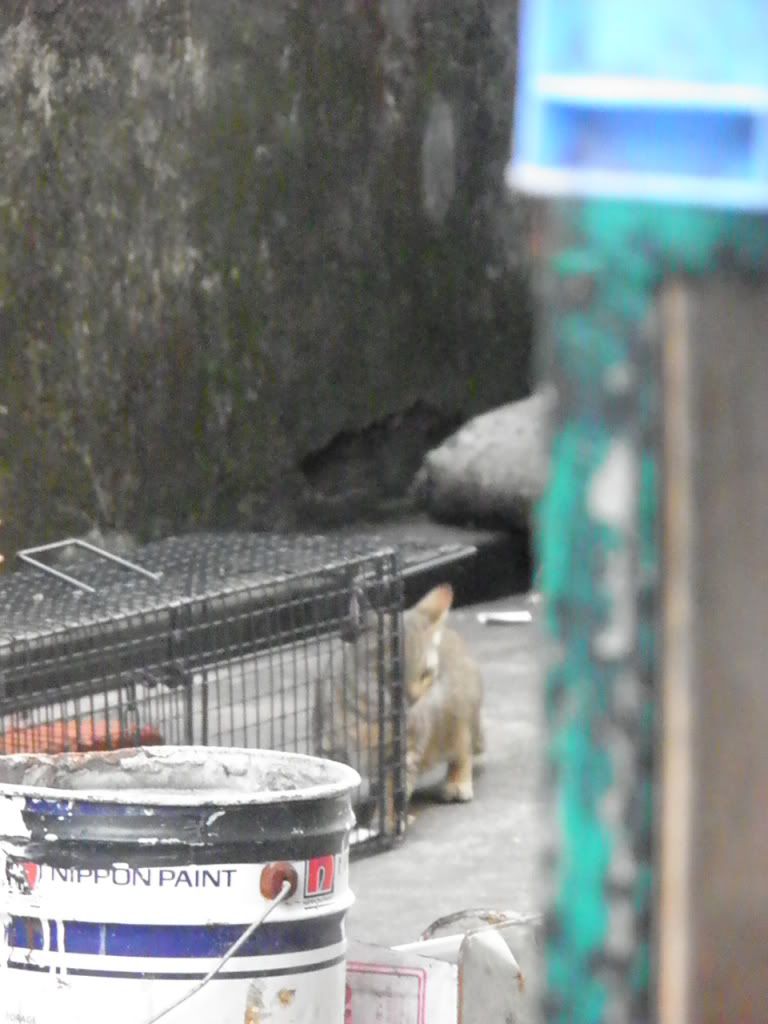 We had to watch from a distance
Some were easier to lure…
…some hid behind flower pots in drains
In between the start of the alley and this feeding point where the uncle was, we also trapped a few.
Little Black's younger relative
Possibly related to the aircon cats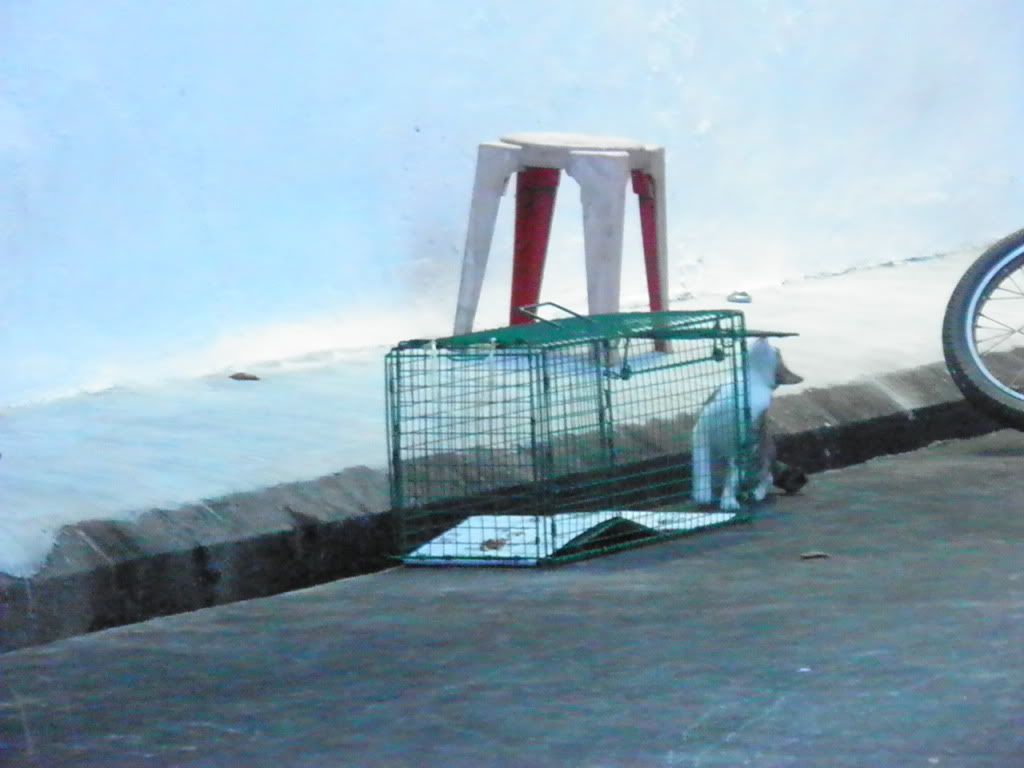 This kitty came out only after sunset
In total, 9 cats were trapped and sterilised. There were 8 male cats and 1 female cat, total cost $355. Seems like the females are perpetually in hiding. We only spotted one other obviously female cat but she was nursing month-old kittens inside the feeder uncle's shop. We will try our luck here again at a different timing yet again to see if the female cats emerge, during our next TNR round in the next alley. (Yes we are doing the alley cats in succession).
Meanwhile, here are the mug shots of the 9 cats.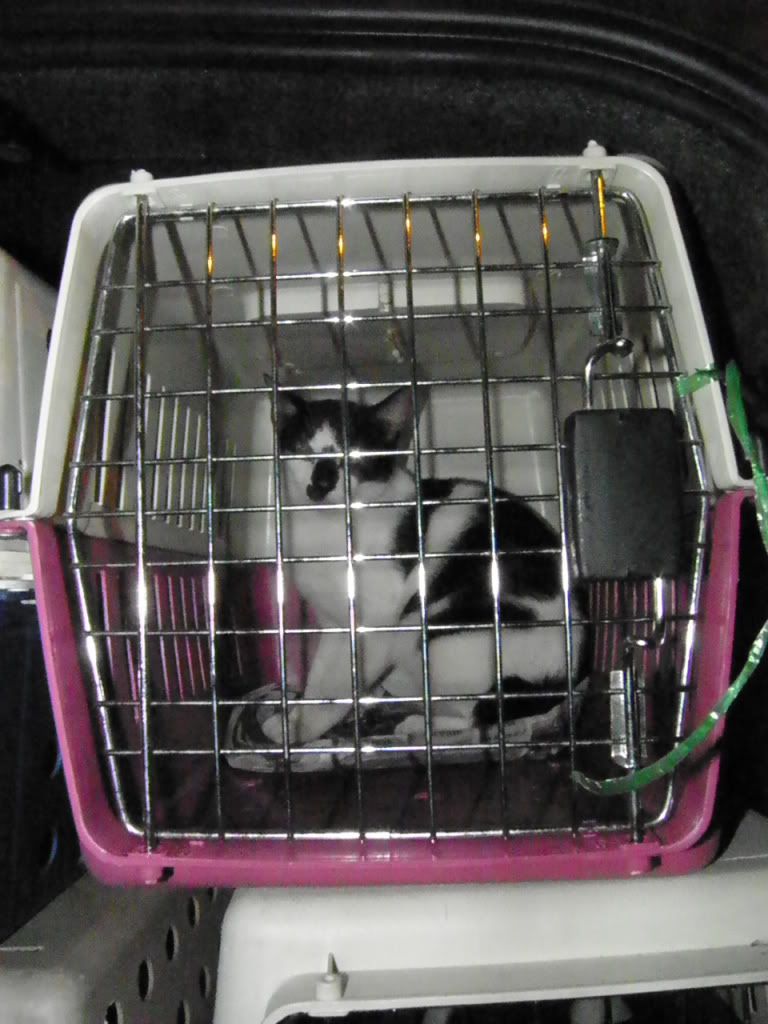 Black/white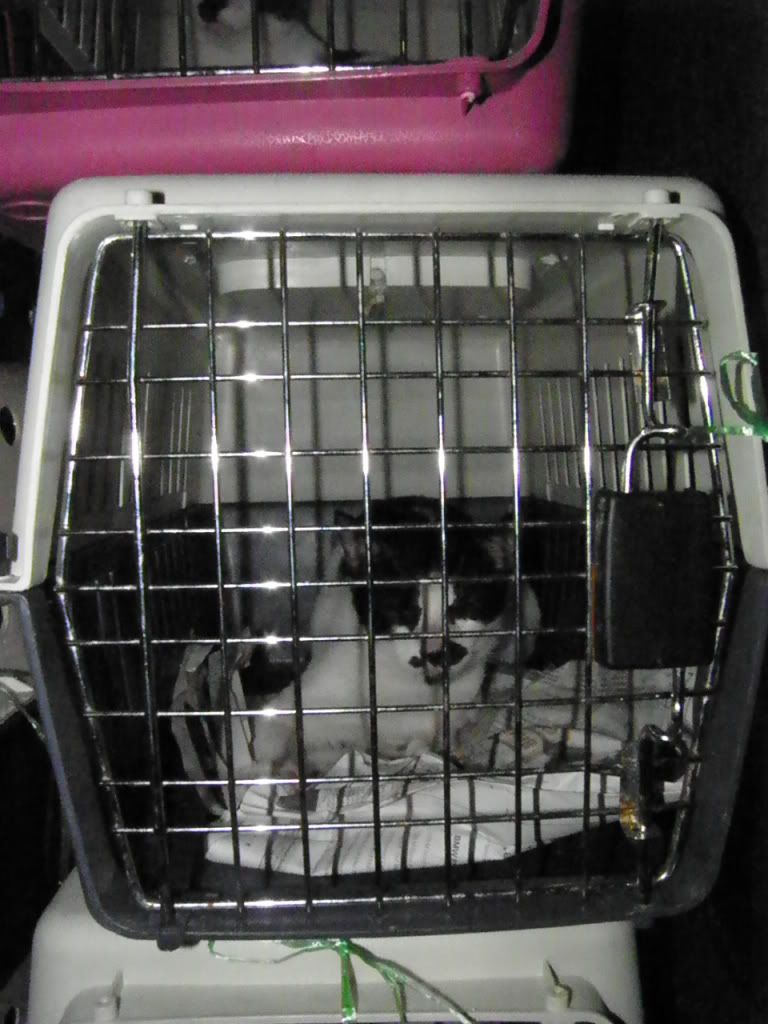 Black/white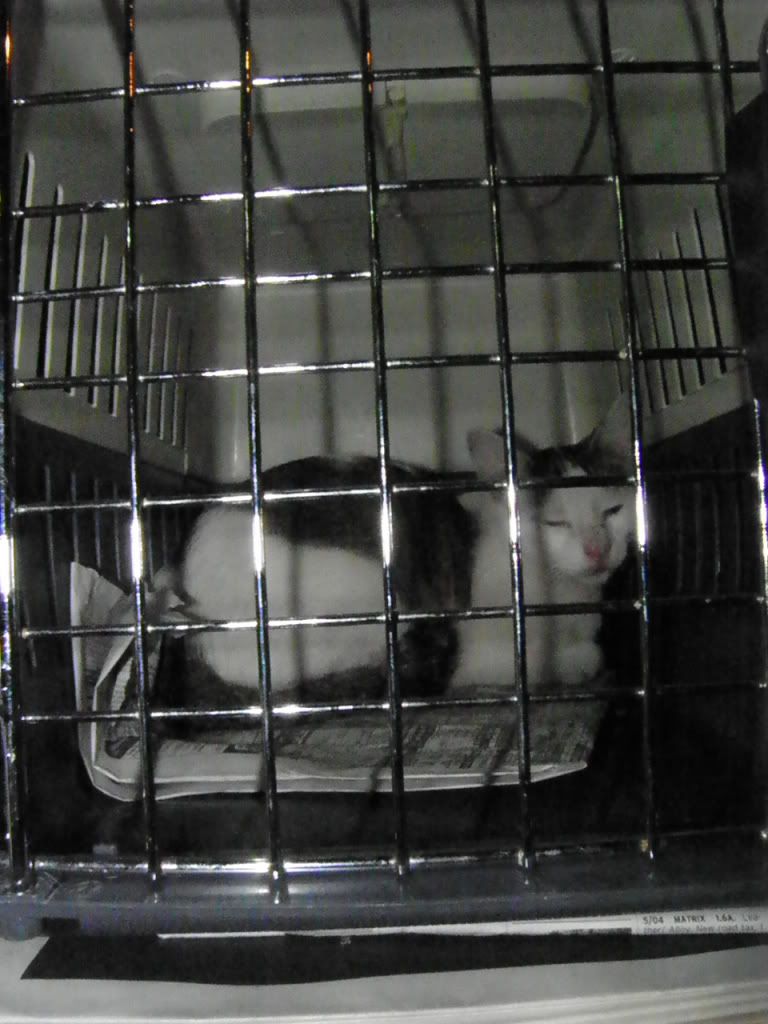 Black/white
Tabby/white
Black/white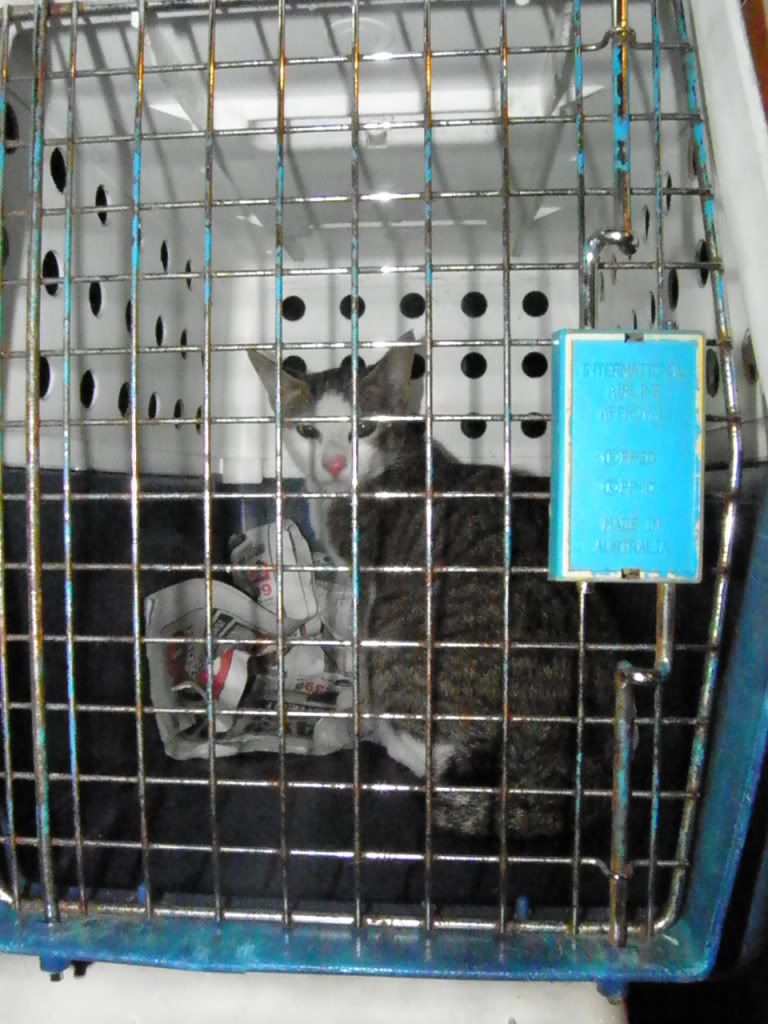 Tabby/white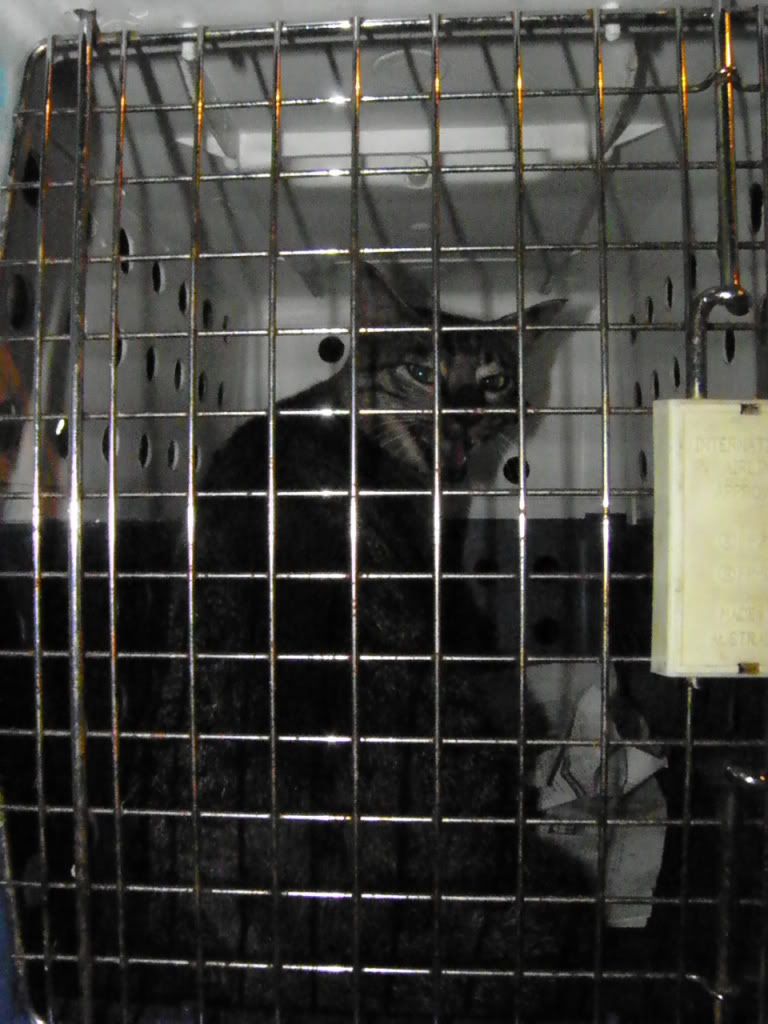 Tabby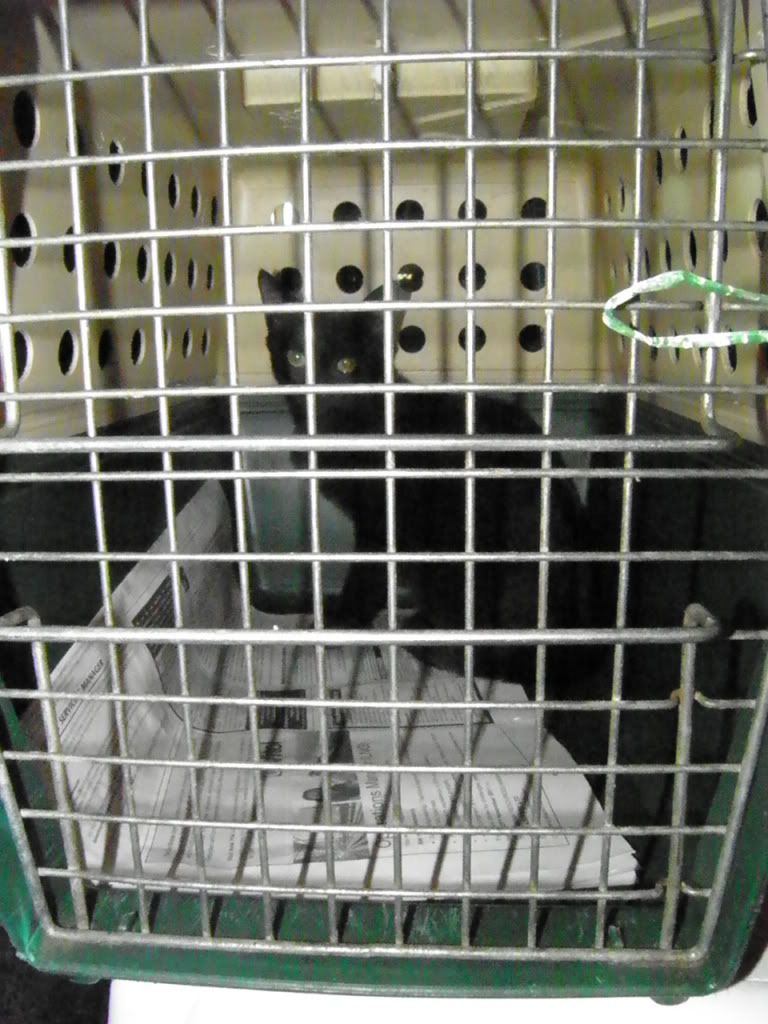 Black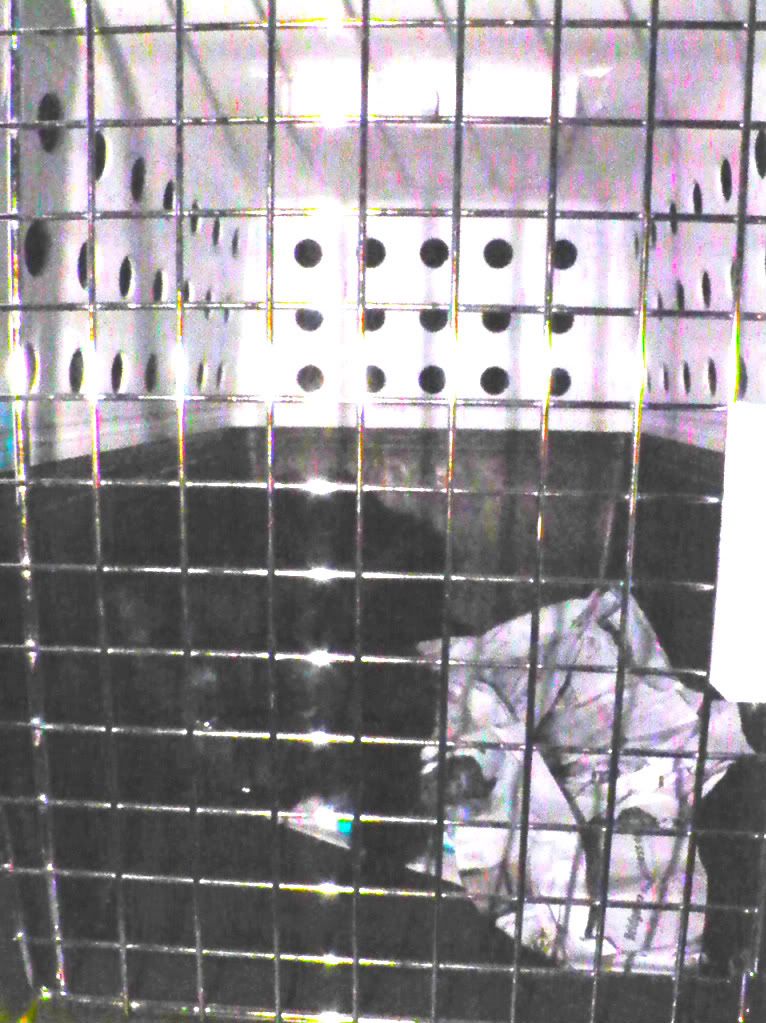 Black
(Apologies for the blurry photos towards the end, our camera ran out of battery at that precise time!)
Thank you to all who made this possible. We will be planning our next TNR round at the following odd-numbered lorong. Here's to the good health of all the cats of Geylang's food district!
Give financially to our cause by depositing to our bank account POSB savings 188-52652-7
Sponsor a foster kitten's vaccination through our Sponsor-A-LoveKuching-Cat Scheme
Give food and litter at charity rates through our corporate sponsor The Water Dish