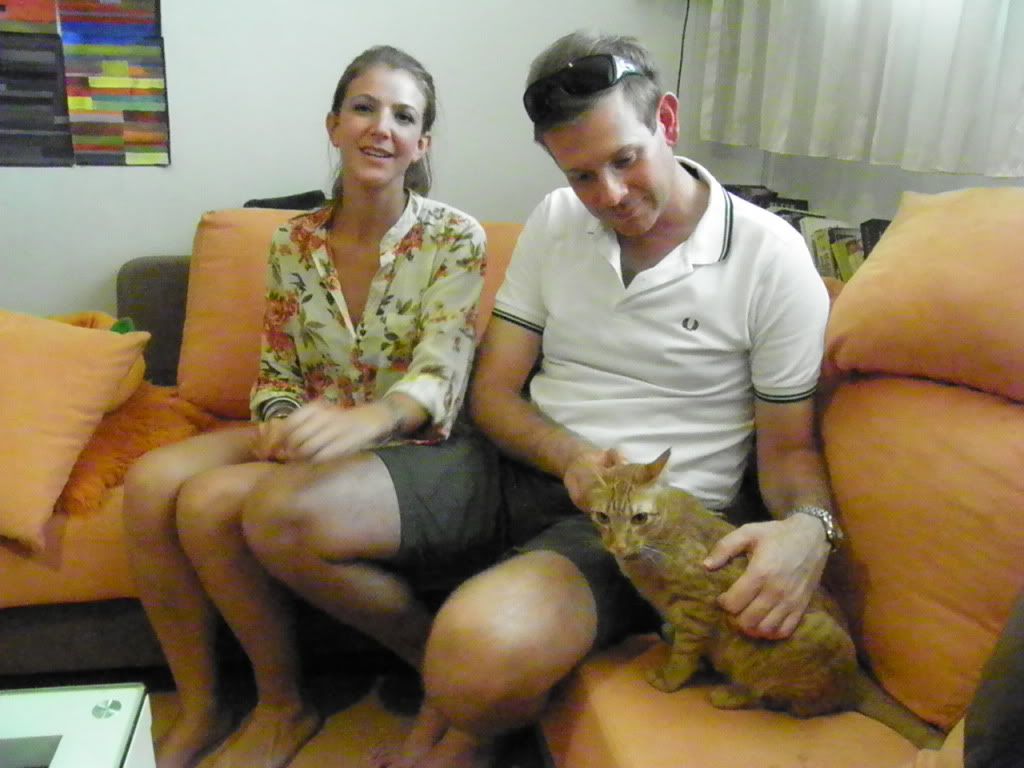 Jaimie getting affection from his new daddy, Alex
Mommy Leila asking Jaimie to look at camera!
Leila and Alex are on long-term working contracts in Singapore, originally from the UK. Both of them grew up with cats. After passing our criteria they came to visit and immediately bonded with all the kittens! But they had made the decision beforehand to adopt only one first, and Daddy Alex was keen on a boy.
Turns out, after Jaimie settled down in his new home, he sat beside his daddy and watched soccer on the telly together!
We are really happy for this family! Thank you Leila and Alex for your financial contribution above your adoption fee for Jaimie too!
Give financially to our cause by depositing to our bank account POSB savings 188-52652-7
Sponsor a foster kitten's vaccination through our Sponsor-A-LoveKuching-Cat Scheme
Give food and litter at charity rates through our corporate sponsor The Water Dish