Braveheart the kitty has a special rescue story, and that helped us coin his name.
Oh, he is Braveheart also because he has a cute heart-shaped nose!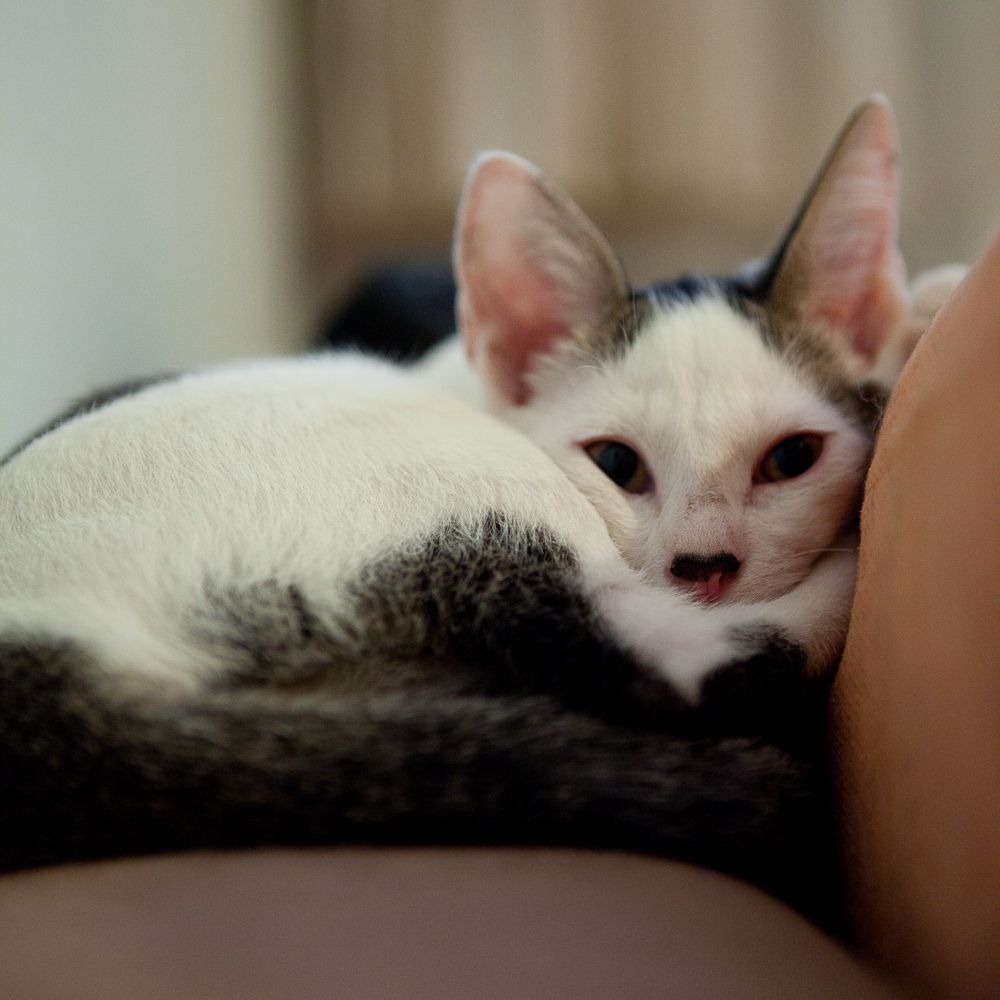 Handsome white with tabby
This boy came to us last week via a seasoned kitty rescuer in the industry. Braveheart previously had a human, but his human was irresponsible and negligent, and Braveheart fell ill. The human even cut his whiskers. To further his suffering, the human didn't want to spend money on vet fees, so Braveheart landed in the hands of his rescuer who paid for his veterinary treatment for his diarrhoea.
Now he is healthy, and we already began housetraining him. He is really mischievous sometimes, climbing atop parts of the house which are no-cats-allowed zones, such as grilles, table and counter tops. But when disciplined, he responds very well and does not break the same house rule twice. Naughty but teachable!
When he is not playing he adores human affection. If you don't want to hug him, he will look for you to meow or climb on top of your lap anyway. And purr.
Getting a hug from human Elaine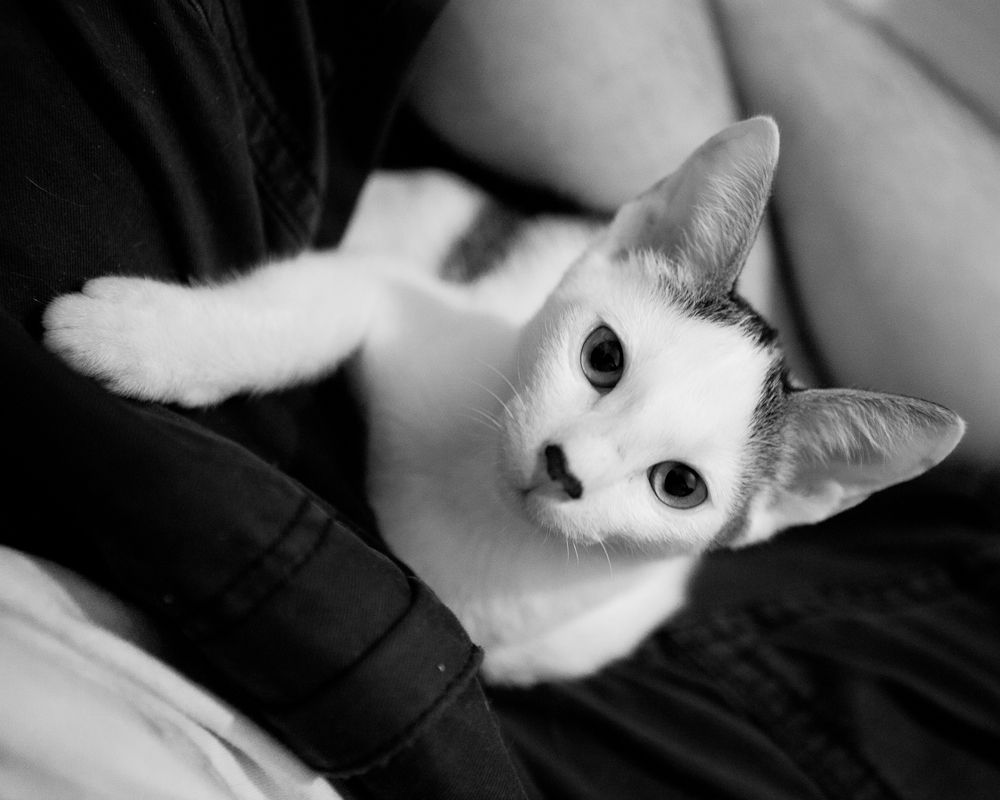 No hug? "Me want hug. Now. Purrrr."
Braveheart is 14 weeks old as of the time of this post. He is white with ticked tabby markings, with a long tail. He is litter trained, deflea-ed, free of sickness, vaccinated (first booster), able to eat both dry and wet food and drink water on his own. He enjoys the company of other cats and playing with them. And he loves to talk to humans when he wants something, like food.
If you would like to adopt Braveheart, see right side bar under 'How to adopt' or click here to find out our adoption procedure.
If you can't adopt, do click on the share buttons below this post to spread the word on his need for a forever family!
Give financially to our cause by depositing to our bank account POSB savings 188-52652-7
Sponsor a foster kitten's vaccination through our Sponsor-A-LoveKuching-Cat Scheme
Give food and litter at charity rates through our corporate sponsor The Water Dish