Survivor kitten, Bailey, now named Shadow, has a new family!
Bailey with new family! (Human sister not in photo)
Before she went to her new home, her human mommy Loretta already bought all this stuff for her!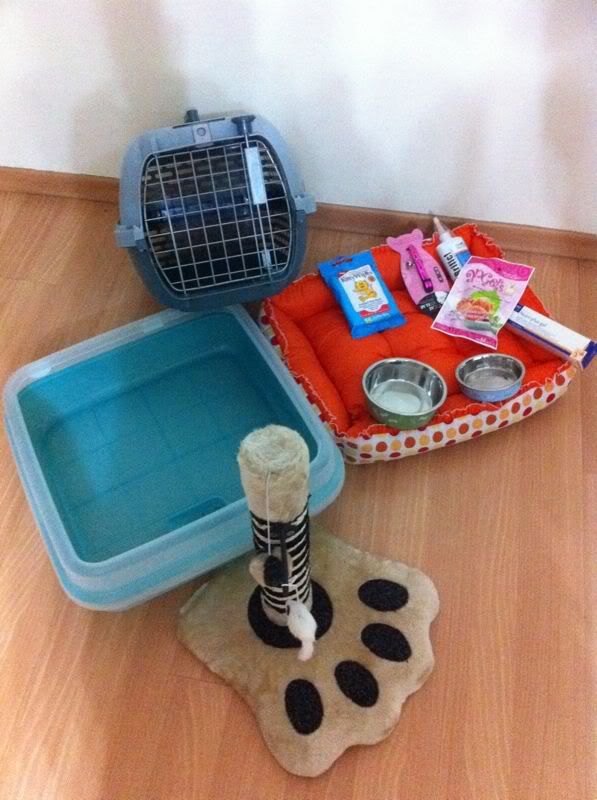 All ready for Shadow
Went to this corner to purr when first went new home
Now she is all assimilated and well! Thank you Loretta and family for adopting Bailey aka Shadow!
I HAZ NEW HOME NOW!
Give financially to our cause by depositing to our bank account POSB savings 188-52652-7
Sponsor a foster kitten's vaccination through our Sponsor-A-LoveKuching-Cat Scheme
Give food and litter at charity rates through our corporate sponsor The Water Dish