At the start of 2012, our Sterilisation Fund had an opening balance of $647.20. Which we used to conduct Geylang food district TNR round 1!
Total cost for round 1 including transport and boarding
Vet receipt mentioned above
Then we received some gifts from cat-angels and we could conduct round 2!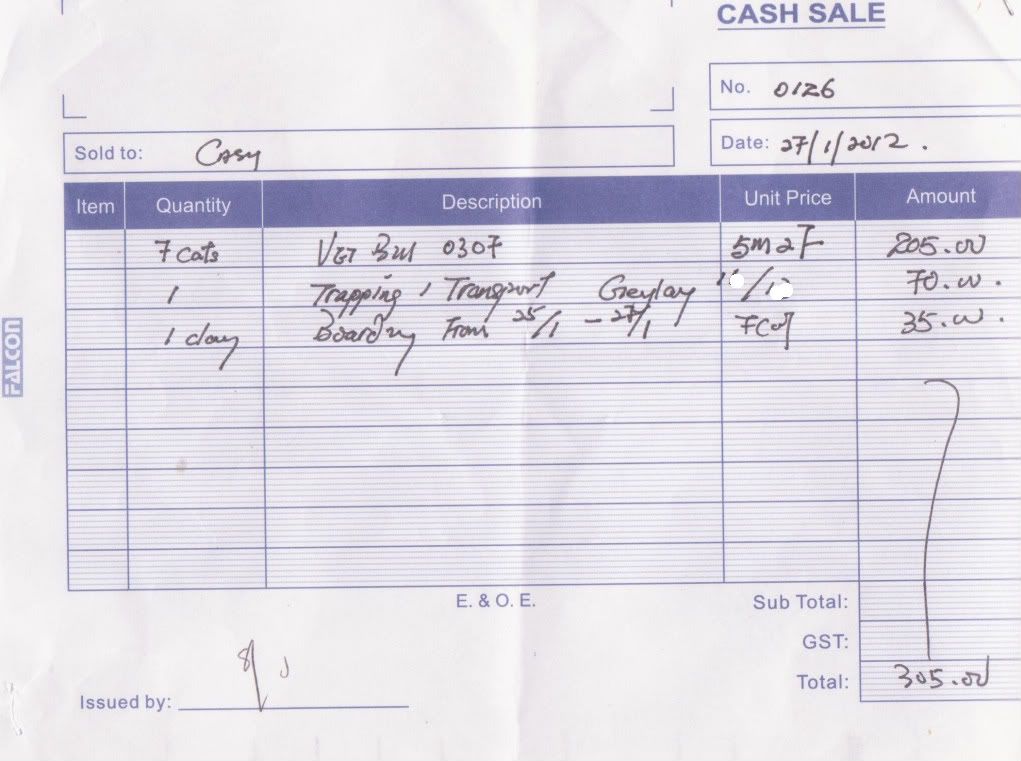 Total cost of round 2
Vet receipt mentioned in receipt above
Duke Orange's calendar brought in the next wave of funds for the cats of Geylang! We conducted round 3, 4 and 5!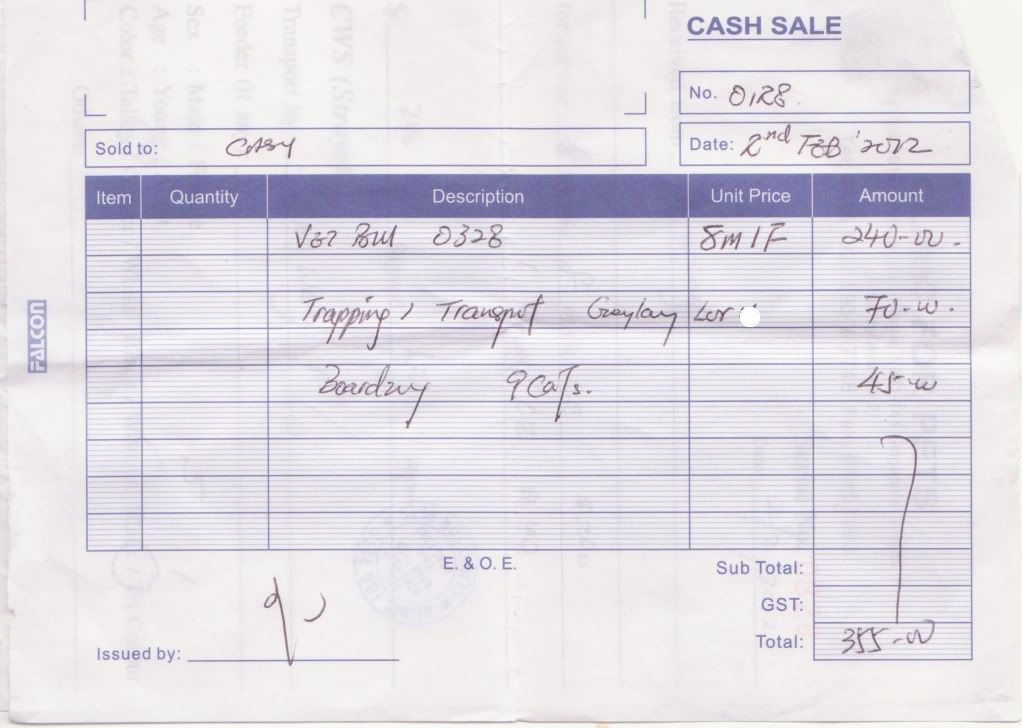 Round 3 total cost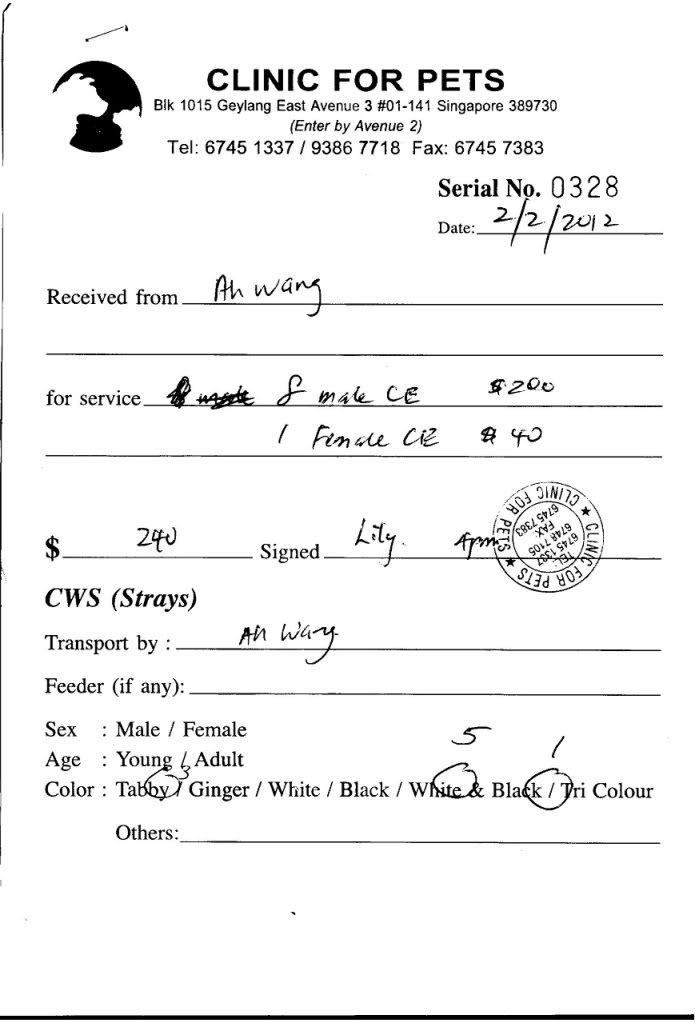 Vet receipt mentioned above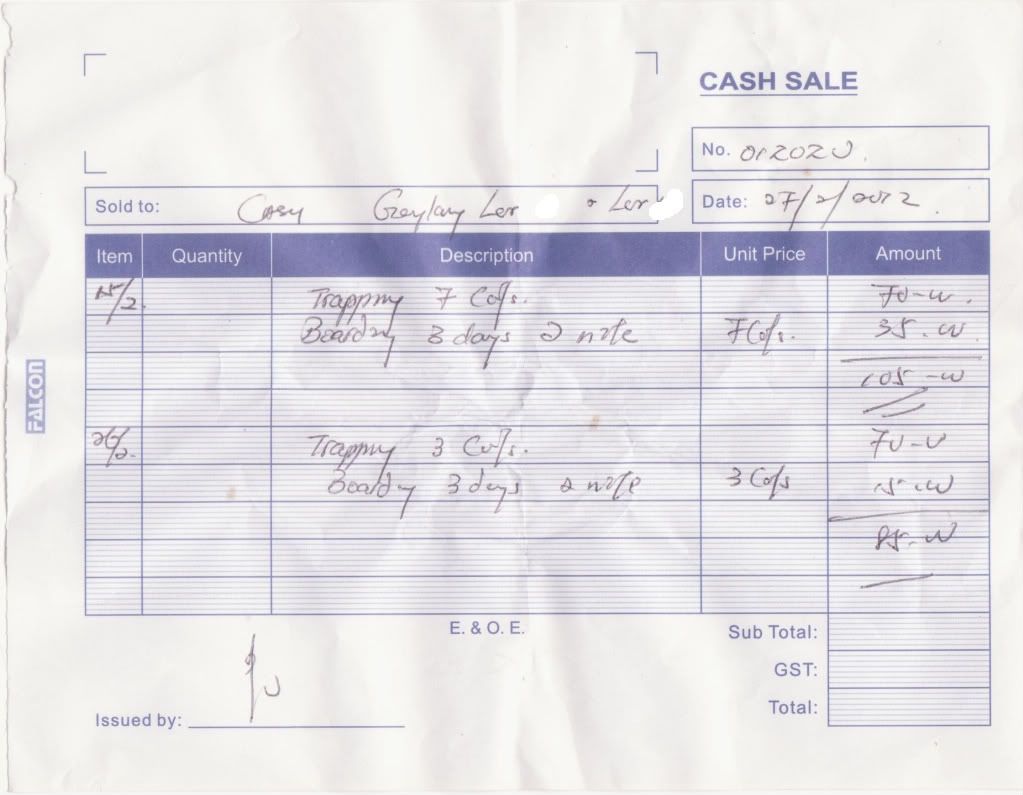 Transport and boarding cost for rounds 4 and 5
Total funds raised by Duke from sale of his calendar in January and February is $981.00! Thank you Dukakis! There is leftover funds, which will remain in our Sterilisation Fund for TNR of other colonies of stray cats in need of help. Stay tuned for our next TNR project!
Errata: The Duke calendar sales funds raised figure should read $1,308.00 and not $981.00. We apologise for the discrepancy.
NB: The lorong numbers of the Geylang cats' receipts are blurred out because there is a high complaint thus culling risk in this area.
Give financially to our cause by depositing to our bank account POSB savings 188-52652-7
Sponsor a foster kitten's vaccination through our Sponsor-A-LoveKuching-Cat Scheme
Give food and litter at charity rates through our corporate sponsor The Water Dish