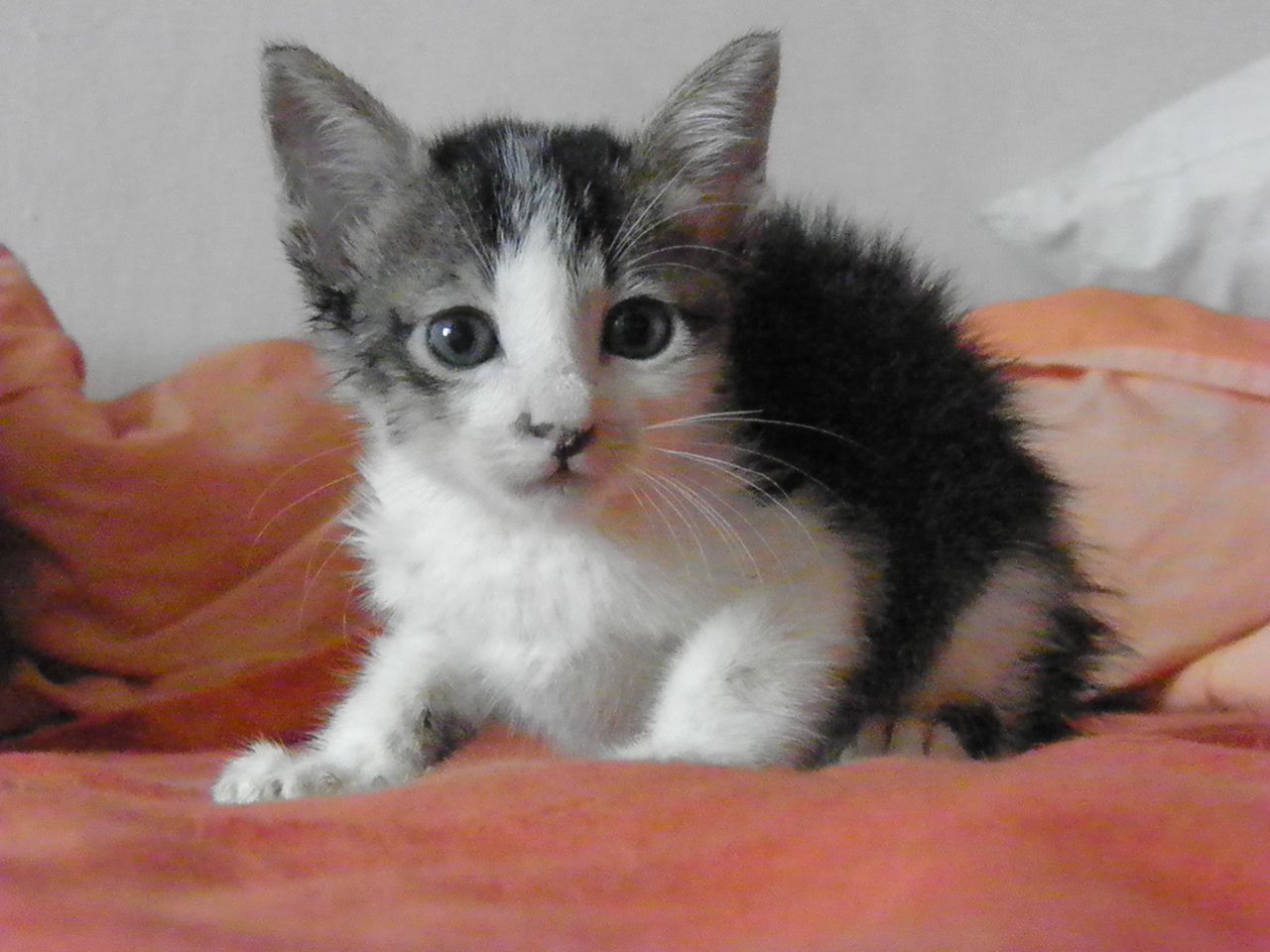 "Herow. I am Pat."
"Hurro, I'm Shane!"
These 2 cuties came to our foster home at 3+ weeks of age. They were rescued from a petrol station. Story was that a motorist there found the kittens inside his vehicle (van or pick-up), probably because a mother cat gave birth inside it. No mother in sight, only these two kittens. The motorist dumped the kittens out of his vehicle at the road side near the exit of the petrol station. Rescuers picked them up and nursed them for a day before bringing them to us.
"Me just got a bath. A bit cold cold."
"Can snuggle with pillows?"
At the time, both Pat and Shane were still on a only milk diet. We weaned them, and now they are able to eat dry kibble on its own, and drink water on their own too. They were litter trained, which they learned easily in a day.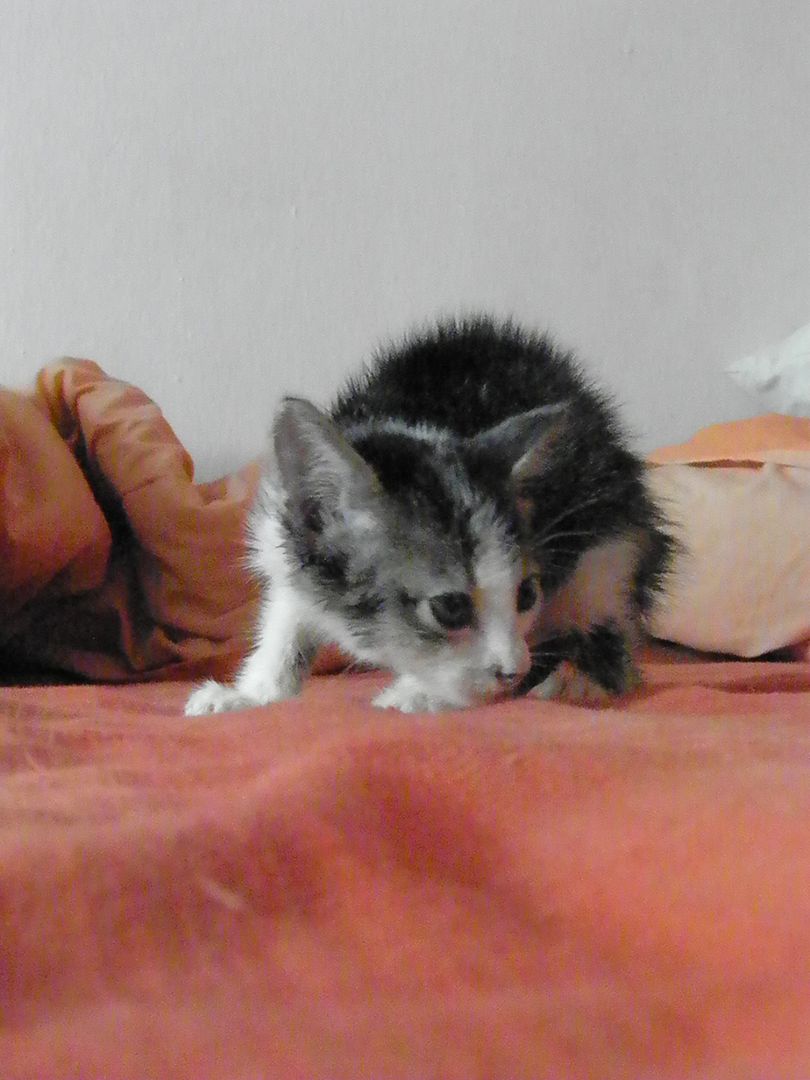 Pat being curious!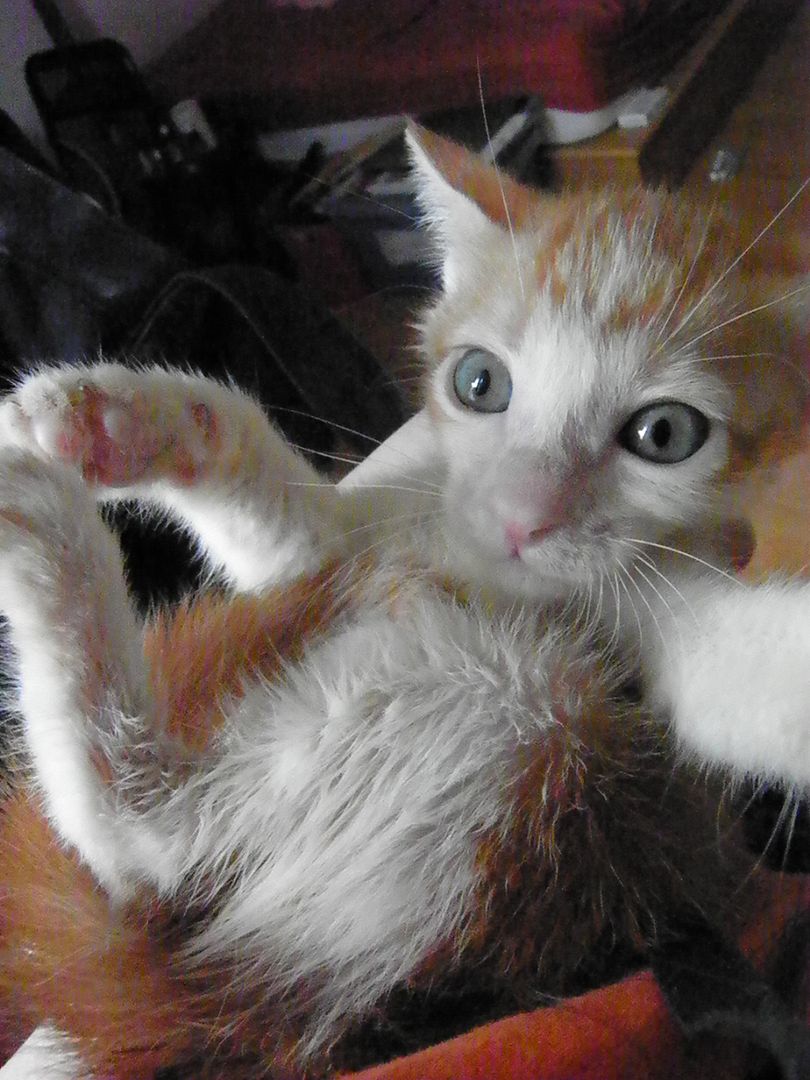 Shane during a grooming session
Pat is tabby and white with a mid-length tail, and Shane is red tabby with white with a long tail. Both of them love to climb, meow with humans, and they get along with older cats. Because they are still small, they feel safer roaming a small space than the whole home.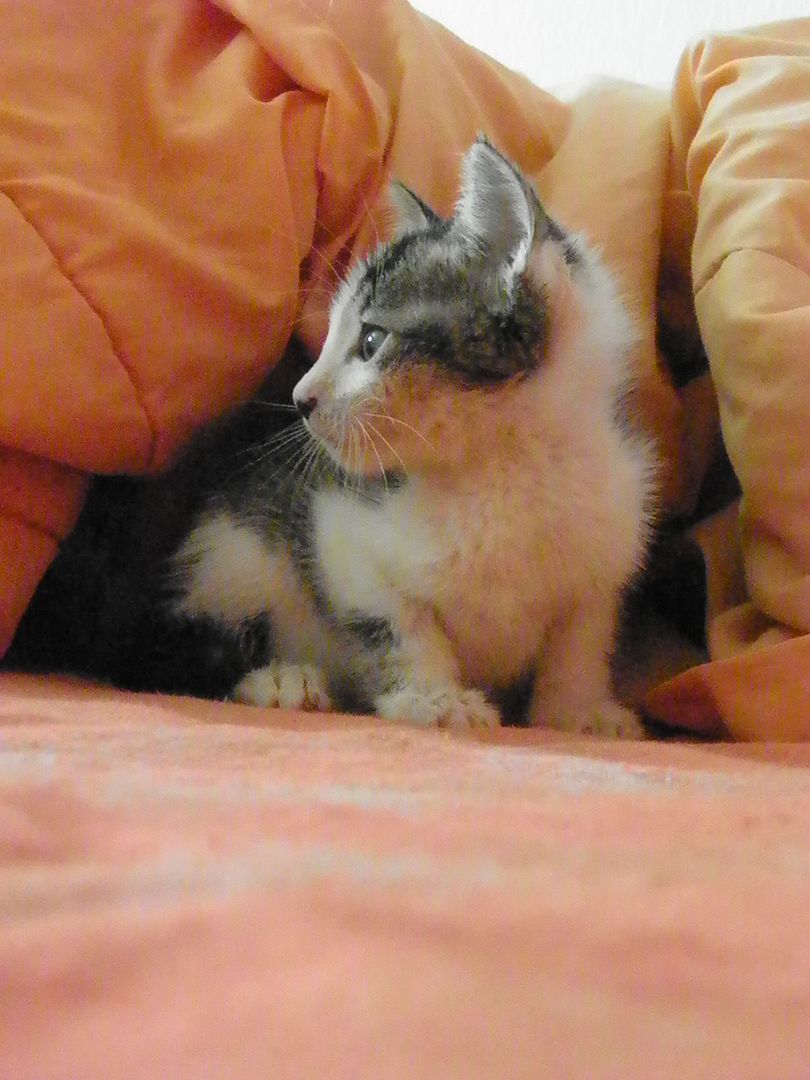 Pat coming out of hiding
Both kittens are healthy and now independent enough to be re-homed! They have been dewormed, no fleas or mites, no symptoms of illness, litter-trained. At the time of this post, they are 5 weeks of age. Their eyes haven't completely changed colour yet and they are too young to get vaccinated at this time.
Pat's penetrating gaze
Shane also knows how to stare at you till you fall in love!
If you would like to adopt either Pat or Shane or both, see right sidebar under 'How to adopt' or click here to go through our adoption process.
"Really? We can haz human parents?"
"Good cat humans please adopt us!"
Give financially to our cause by depositing to our bank account POSB savings 188-52652-7
Sponsor a foster kitten's vaccination through our Sponsor-A-LoveKuching-Cat Scheme
Give food and litter at charity rates through our corporate sponsor The Water Dish