Update 7 May: Ziggy passed away at around 11am.
Ziggy was rescued near our foster home, right here in Ubi. An interesting story!
Ziggy at 5 weeks old
Last week, Andy and I heard baby kitten meowing sounds in the vicinity of our foster home late at night, but could not trace where the sounds were coming from. The next night, while we were running errands in Ubi central, we met two boys with a scampering little Ziggy. We then heard from them the account of what happened that brought them to find this little lost kitten.
One of the boys lives in Blk 304 and he saw a girl the night before dump a box below his block. He asked the girl what it was, if it was rubbish, and the girl said yes. He then found out there were two kittens inside. One was taken away by someone else eventually, leaving him and his friend with Ziggy. The boys felt the girl who dumped the kittens was really irresponsible, but they didn't know what to do. They brought the kitten to the central area of Ubi and that was where we met them, near one of the cigarette shops.
We took Ziggy home to shower, groom and feed. Upon checking Ziggy we realise we can't yet tell if Ziggy is male or female. Teeth development put Ziggy at 4 weeks old (now 5 weeks). We dewormed Ziggy and bottle fed milk with supplements. At four weeks Ziggy should be able to learn to eat but it took a few days to wean him/her off the bottle. From the moment we started feeding Ziggy, the purring and kneading ensued, and Ziggy is one kitten that really, really likes hugs.
Treated us as human (foster) parents from day 1
We placed Ziggy in the ICU pen with the heating mat cranked up as there was evidence of mild hypothermia. Ziggy is also rather small for now 5 weeks old.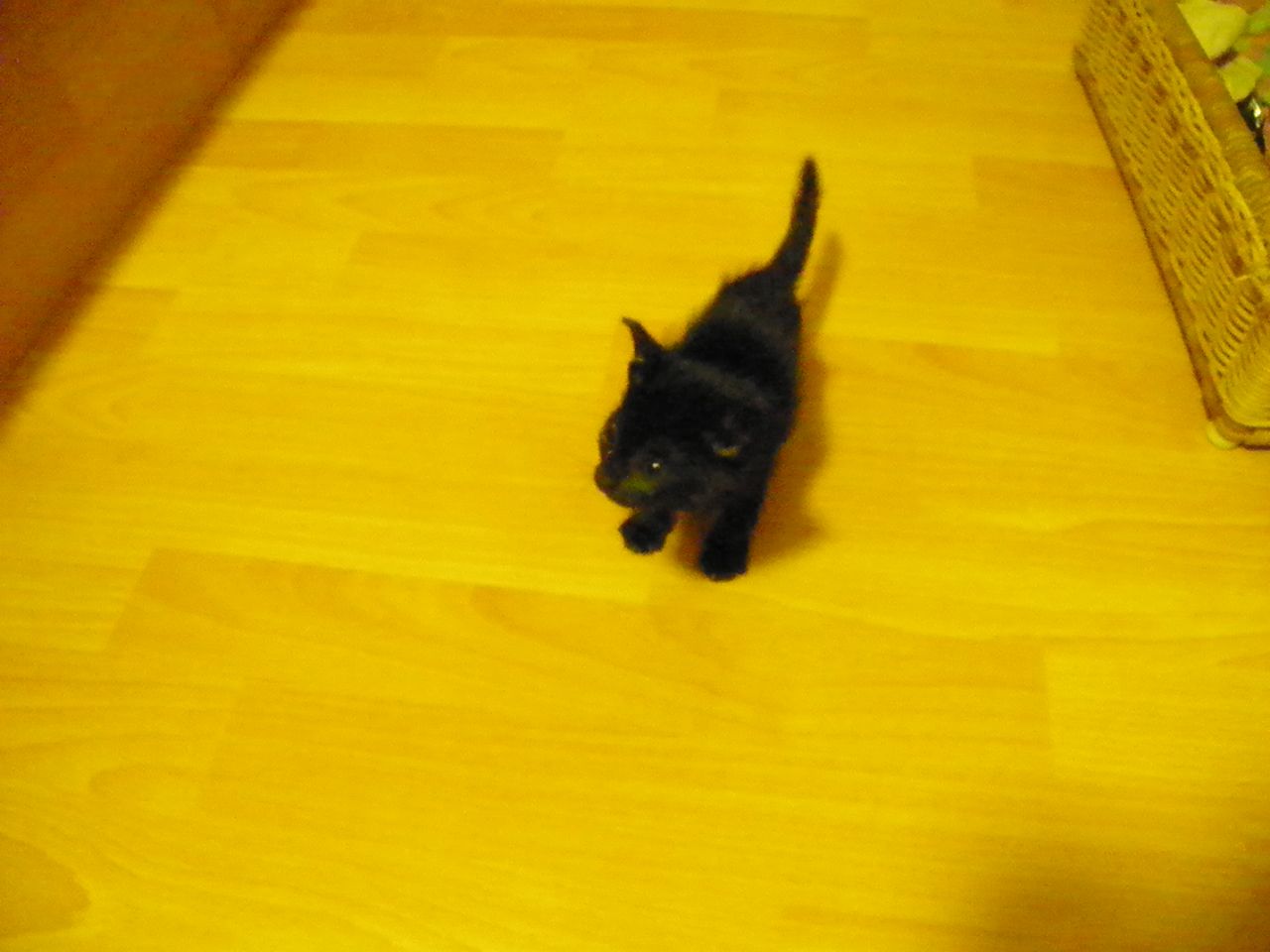 Small small Ziggy
But Ziggy is awfully cute with lovely features. Also, apart from the hypothermia and just a tinge of teary eyes, there weren't any health problems, and Ziggy is now healthy.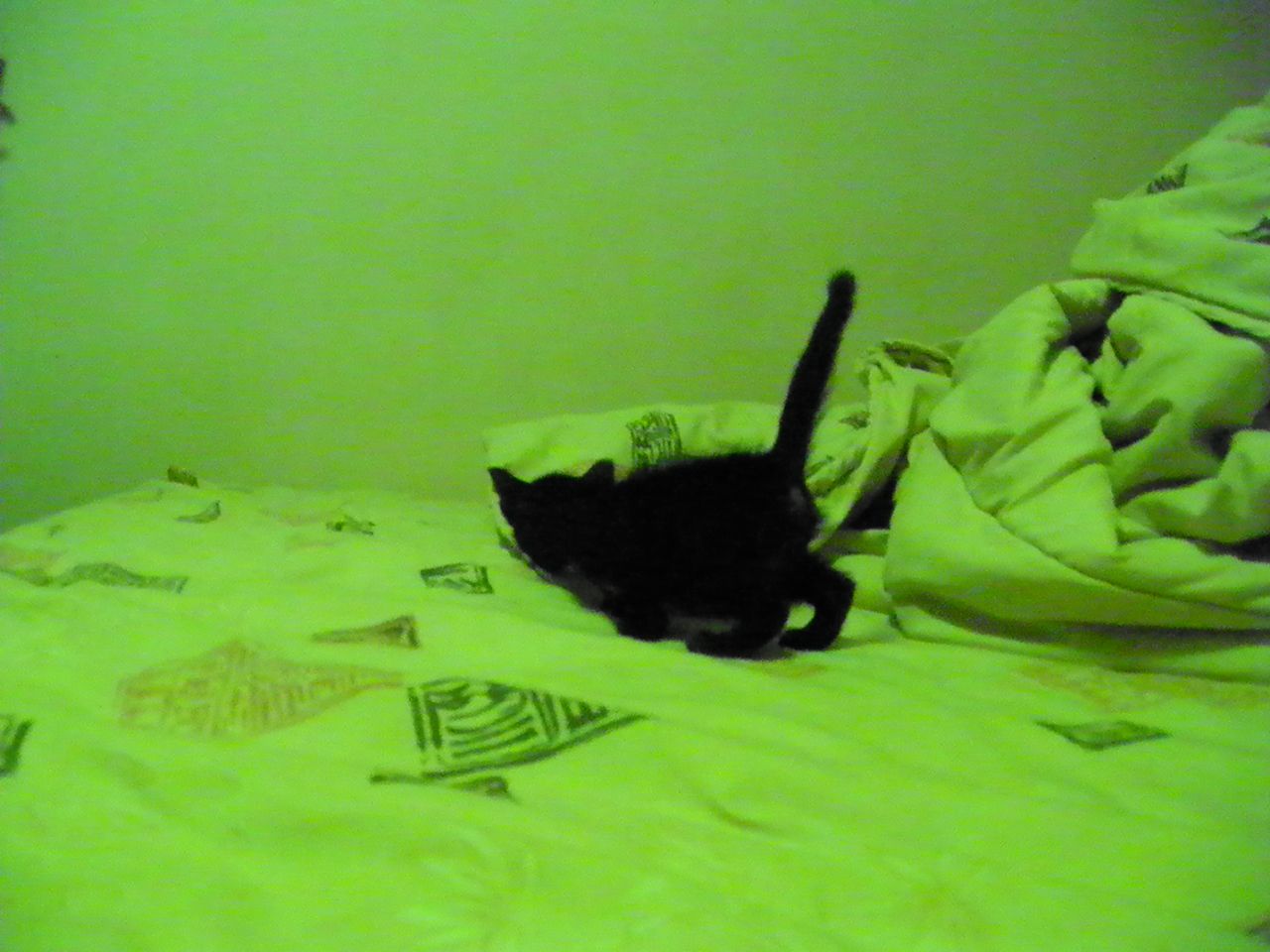 Long tail with slight kink
White fur on chest
Ziggy is still unable to drink water very well on own, and needs to eat moistened kibbles i.e. soft food. Also still on supplements to boost its immunity. Meanwhile, while learning to progress to eating solid food and drinking on own, Ziggy is one big attention seeker!
Very into hugs
Cannot do without being centre of attention!
We hope to be able to sex Ziggy accurately soon and progress eating and drinking skills to be more independent so that Ziggy is adoption-ready. Meanwhile, within 2 days Ziggy had already learned to use the litter box. Just slow on the eating and drinking front. Patience, and soon Ziggy will be on our Adoption Alert with the rest!
Give financially to our cause by depositing to our bank account POSB savings 188-52652-7
Sponsor a foster kitten's vaccination through our Sponsor-A-LoveKuching-Cat Scheme
Give food and litter at charity rates through our corporate sponsor The Water Dish