On the day after Labour Day, we had a new arrival named Deuce. Rescued by @edmondchua who chanced upon Deuce in Eunos Crescent dumped alone, hungry, Deuce came to us at 6 weeks old.
He was observed to have worms and a gastro-intestinal infection, likely giardiasis, causing diarrhoea. After deworming him, we had to put him on antibiotics to cure his diarrhoea.
We hadn't blogged about him yet, as Elaine was ill at the time too, we only tweeted about him when he first arrived.
During this time, his pen mate Ziggy passed away. But by then a family had already enquired about Ziggy and had been willing to wait till she was ready for adoption. When Ziggy passed, this family decided to wait for Deuce. Yeah, they are really into black kitties, they already have 2!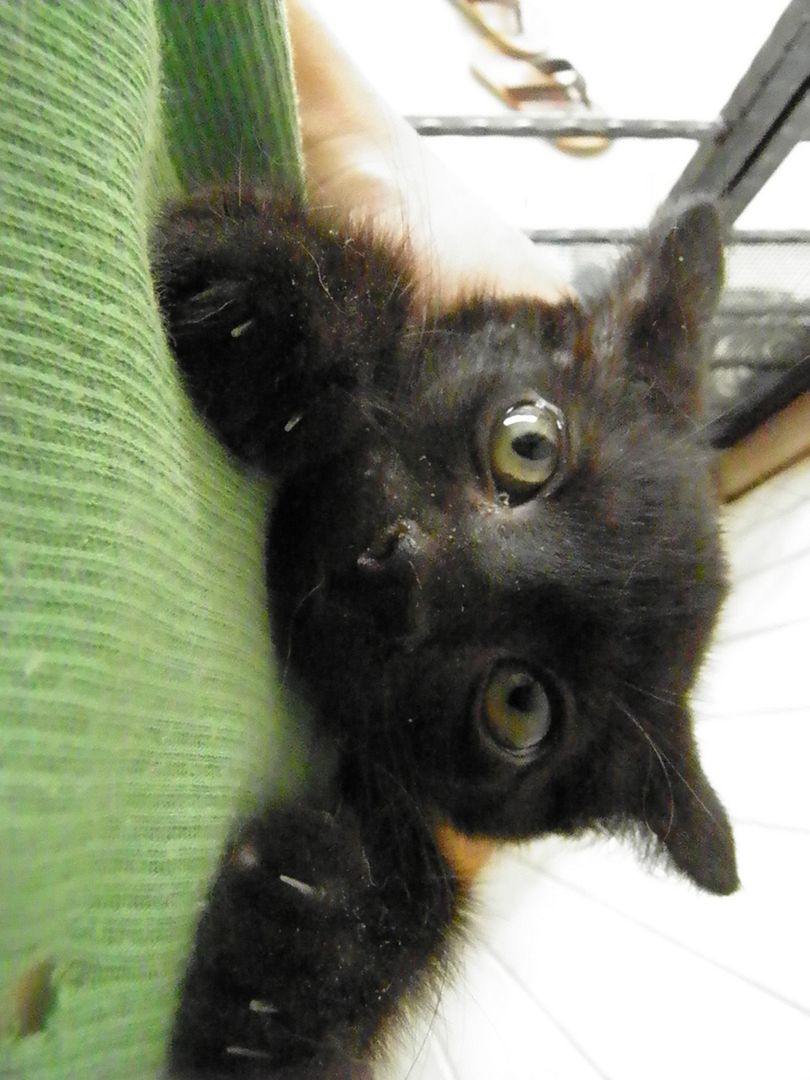 Deuce at 8 weeks old
While waiting for him to recover, Deuce's new prospective family went through our adoption process and finally brought him home on Sunday!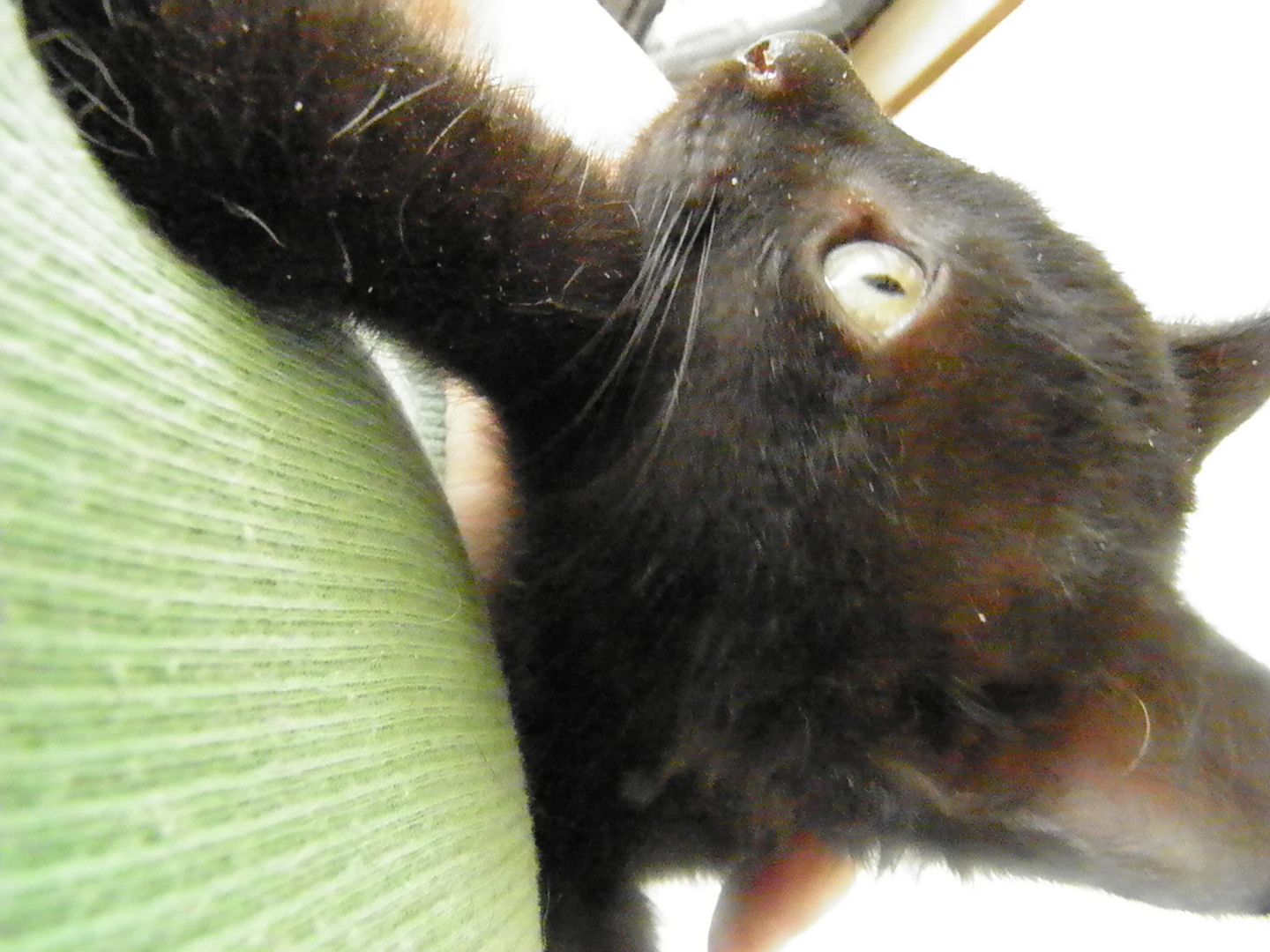 Waiting to be in a forever home…
…and Deuce is now in a forever family!
So, this report is a deuce-post indeed! – Introduce Deuce, and report his adoption, all in one post!
Deuce's new dad Chris and mum Maija will be bringing him to our vet this week for his check up and vaccination. We are so happy for Deuce and the Mead family!
Give financially to our cause by depositing to our bank account POSB savings 188-52652-7
Sponsor a foster kitten's vaccination through our Sponsor-A-LoveKuching-Cat Scheme
Give food and litter at charity rates through our corporate sponsor The Water Dish