After months of monitoring Napolean's chronic flu' carrier status we have observed that he no longer sheds a mutated flu' virus. Hurray!
Well, this was determined by the other foster cats in the home on our behalf. Cats who are immunised against the flu' or have strong immune systems do not get any flu' infection from Napolean upon close contact. He does however still show some teary eyes as part of his chronic flu' carrier status, but it does not spread to other cats as long as they are vaccinated and are not immuno-compromised in any way (very young, sick or senior). So he can go to a home with other cats!
We really, really love Napolean. He is playful but not naughty, loves hugs, loves interacting with both humans and cats of all ages. Napolean is now one year old and apart from his sometimes teary eyes and need to be segregated from the immuno-compromised, he is healthy as a young male cat should be! Neutered, dewormed, de-fleaed, litter-trained, eats both wet and dry food.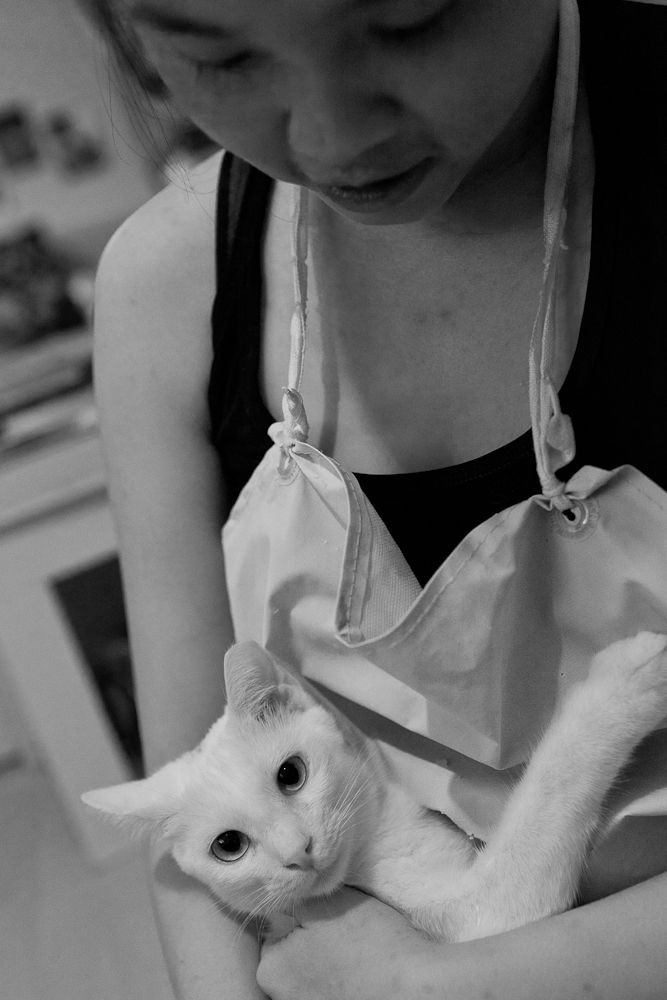 Napolean enjoying a cuddle like a boss!
Do spread the word on Napolean's updated status, for he really needs a home soon. Because we have the young and immuno-compromised in our foster home, Napolean still needs to be penned. He deserves a home he can roam around in much more. It is about time.
Give financially to our cause by depositing to our bank account POSB savings 188-52652-7
Sponsor a foster kitten's vaccination through our Sponsor-A-LoveKuching-Cat Scheme
Give food and litter at charity rates through our corporate sponsor The Water Dish