10 cats got neutered from the colony at 25-27 Sungei Kadut St 1, an industrial estate in April. Their operations were sponsored by Cat Welfare Society, and we paid for the transportation and trapping and boarding of the cats using our Sterilisation Fund.
Sungei Kadut Street 1
Most of the cats gathered outside this warehouse and hostel.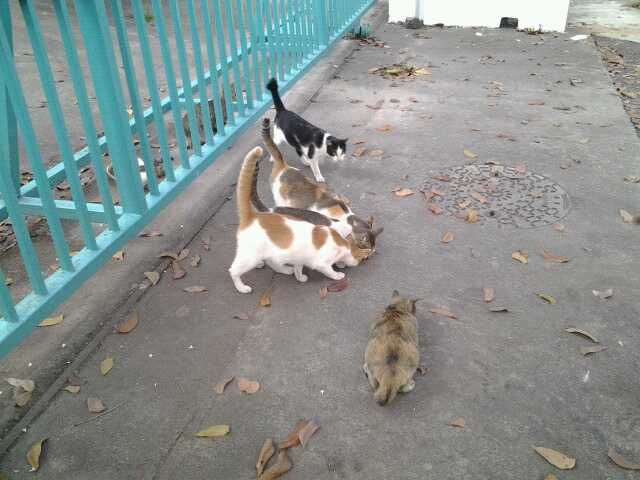 Cats were happy to see us (food!)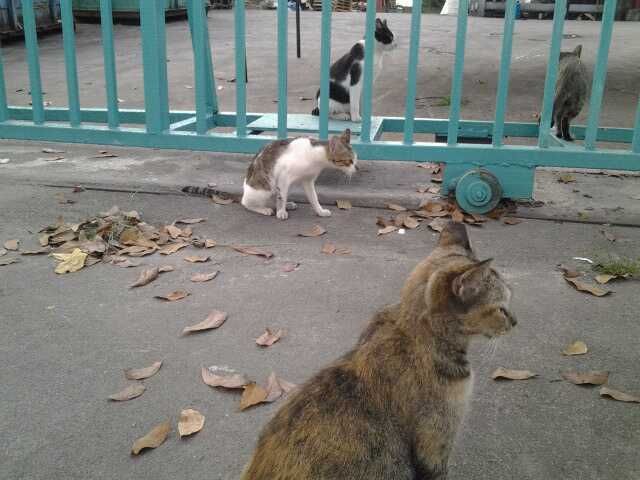 2 cats, including this torbie, were already neutered
We had other happy visitors too, a stray dog. The cats didn't like him though, so we had to lure him away.
Sterilisation Volunteer, Ash, feeding doggy some dog food
Traps were set for the cats already outside the building. Oh yeah, there were some inside the building premises that didn't want to come out, but we will get to those later.
Traps outside the building gate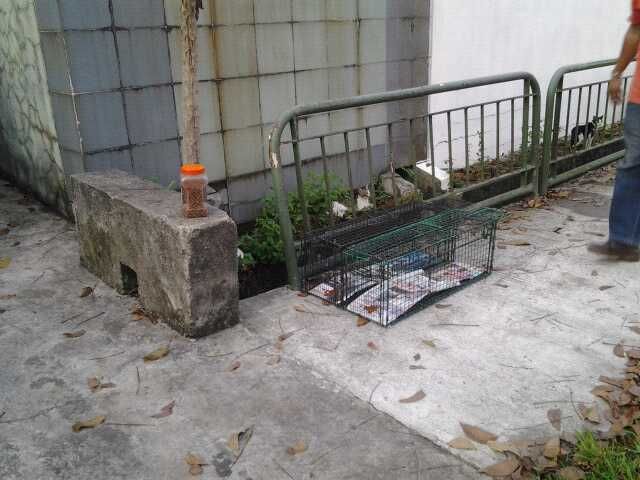 Traps at building's adjoining trash disposal site
Transferring cat to carrier after trapping
Then we had to get inside the building to trap the aloof ones. And communicate somehow to the workers inside – don't feed the cats your leftover food, we trapping kitties here! I.e. don't "steal business" from the food inside our traps.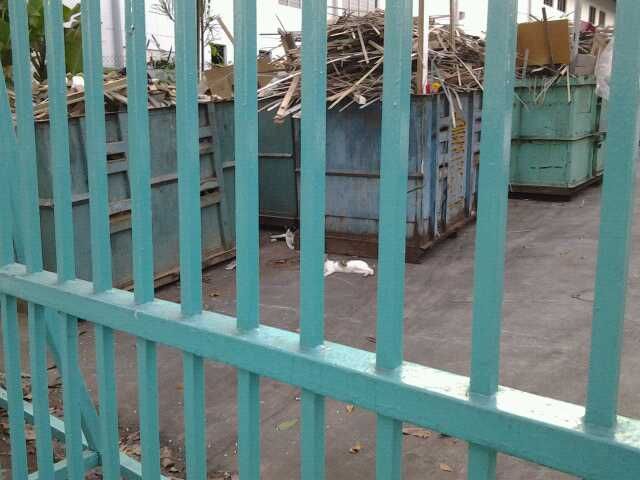 "We be NO want to come out. BOO."
Trapping beyond the gate. Haha kitties we are coming for you!
We waited for the remaining cats till dark. It was an extended trapping session and we finally caught all 10 cats that were spotted unsterilised.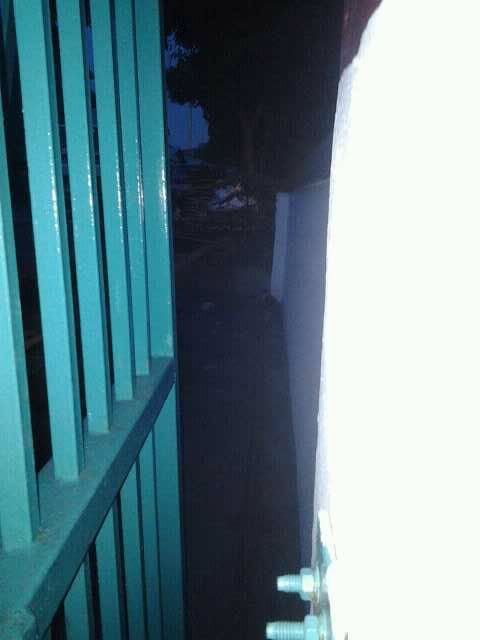 It was getting dark and cats hid in debris
Last cat of the night trapped!
Mugshots!
The cats have since been recuperated and released back to their original site. The workers and management were all okay with the cats' presence – community cats indeed! But there was likely a problem with irresponsible feeding in the past as we saw this handmade signboard outside the building:
Basically means please keep your rubbish
So, it takes more than sterilisation to minimise cat-human interaction problems. Do feed responsibly! Take a plastic bag with you to clear up if you tend to feed in areas that have no dustbins (like this area).
Onwards to more TNR! Haig Road is next in the process – 8 cats. Our two Sterilisation Volunteers L and Ash have already gone to recce the area.
Give financially to our cause by depositing to our bank account POSB savings 188-52652-7
Sponsor a foster kitten's vaccination through our Sponsor-A-LoveKuching-Cat Scheme
Give food and litter at charity rates through our corporate sponsor The Water Dish