Remember Calipod?
After she had rehabilitated from her eye surgery she was returned to the streets. However, she eventually became weak again, unable to traipse around in her territory. She was brought to the vet again, where it was discovered she had a tumour.
The vet did a biopsy and managed to remove some of the tumour that was not near her jugular vein or salivary gland.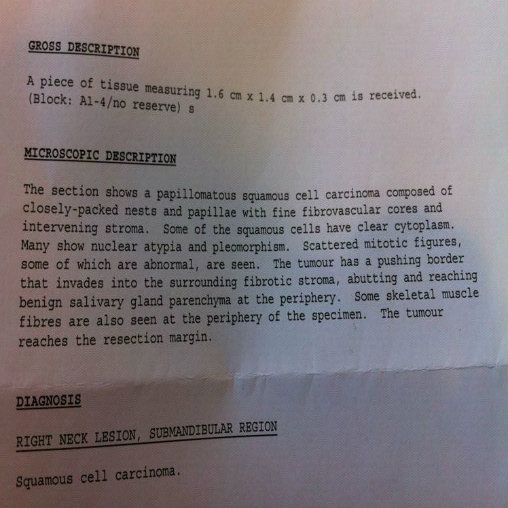 Biopsy results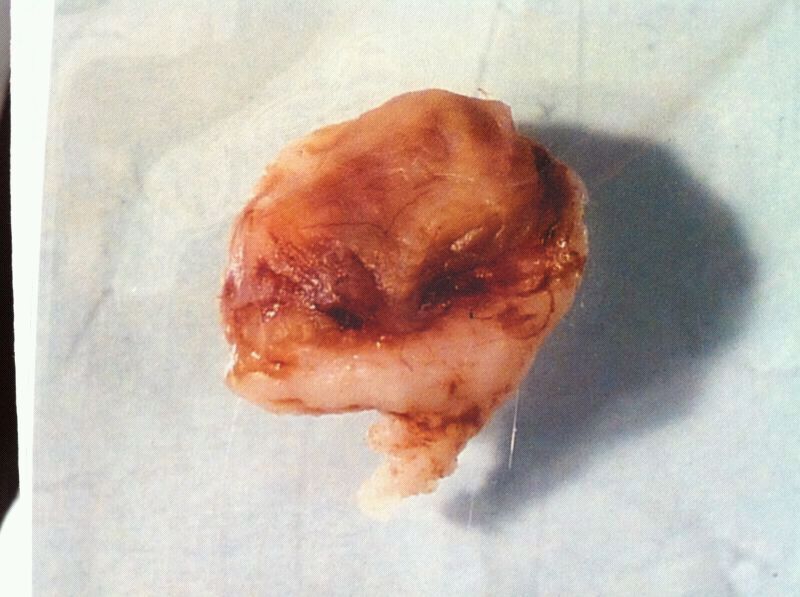 Part of the tumour removed
Squamous cell carcinoma does not have a good prognosis if not completely excisable – which is the case for Calipod because of where the tumour occurs. The best treatment we can give to her oncology-wise is piroxicam, which is somewhat like a chemotherapy drug. (There is no radiation therapy available in Singapore). She is currently also on antibiotics for the surgical wound caused by the biopsy. Piroxicam does help in pain relief and prevent the growth and spread of the tumour so that will help.
Meanwhile. Calipod is with us, in our ICU pen. She is small enough, and enjoys it there. She is easily stressed out so we have introduced anti-stress supplements for her and now she is doing much better.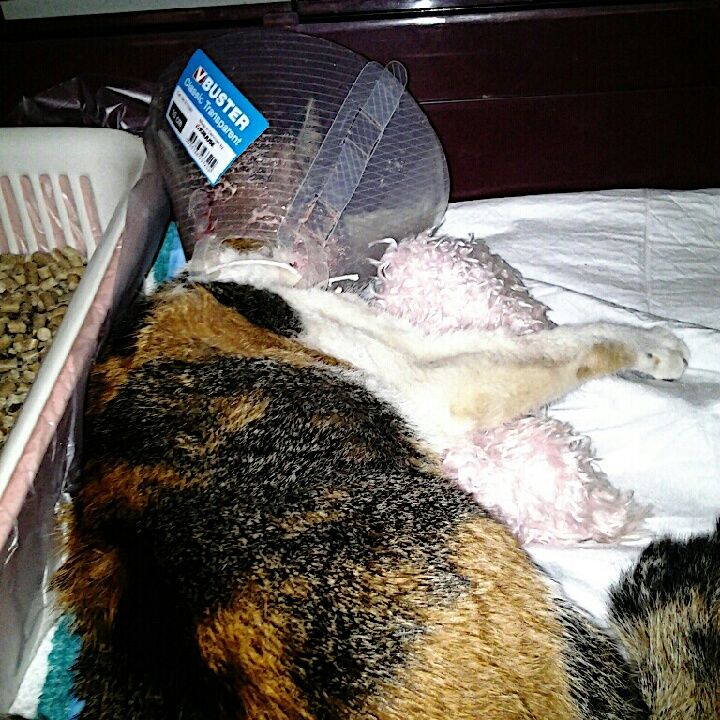 When Calipod first arrived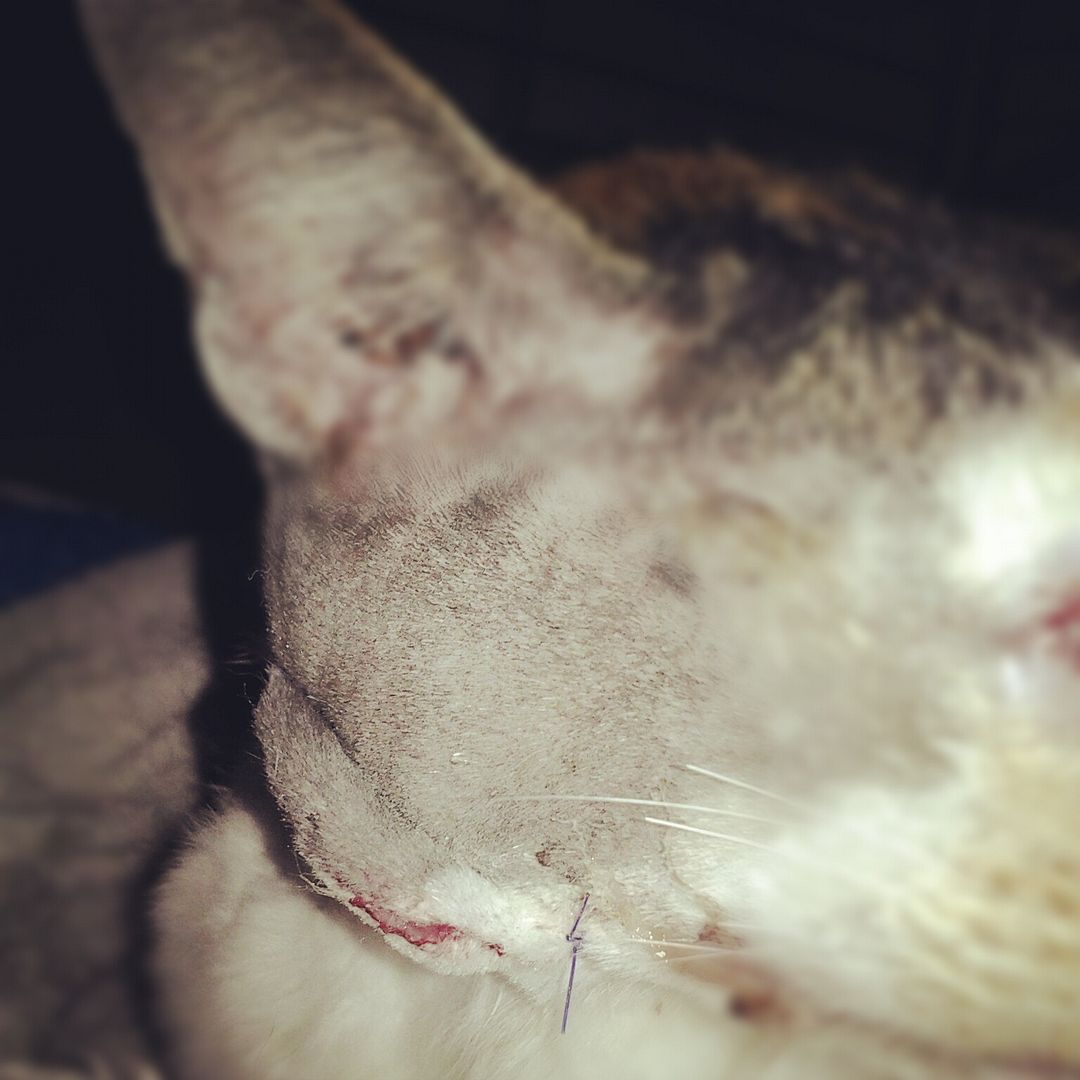 Her biopsy surgical wound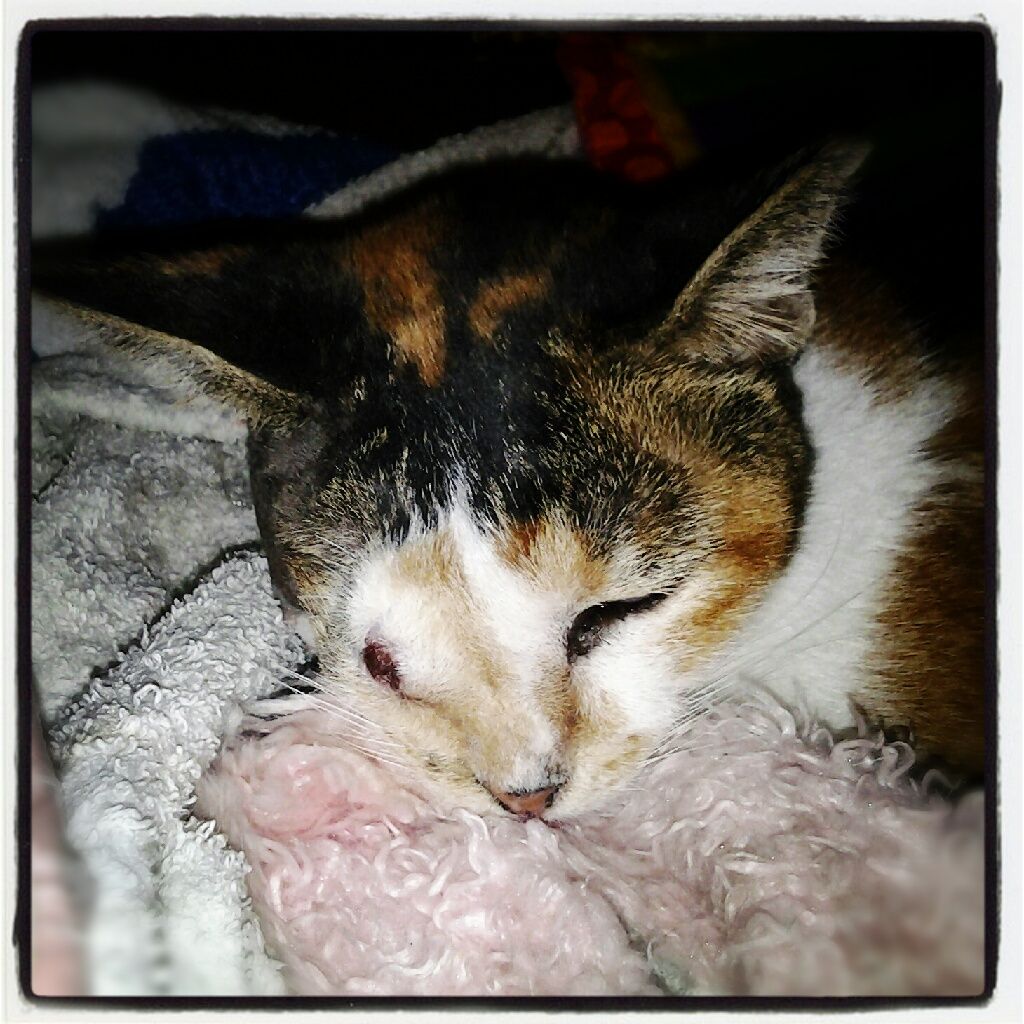 Eventually she relaxes (she likes catnip pillow!)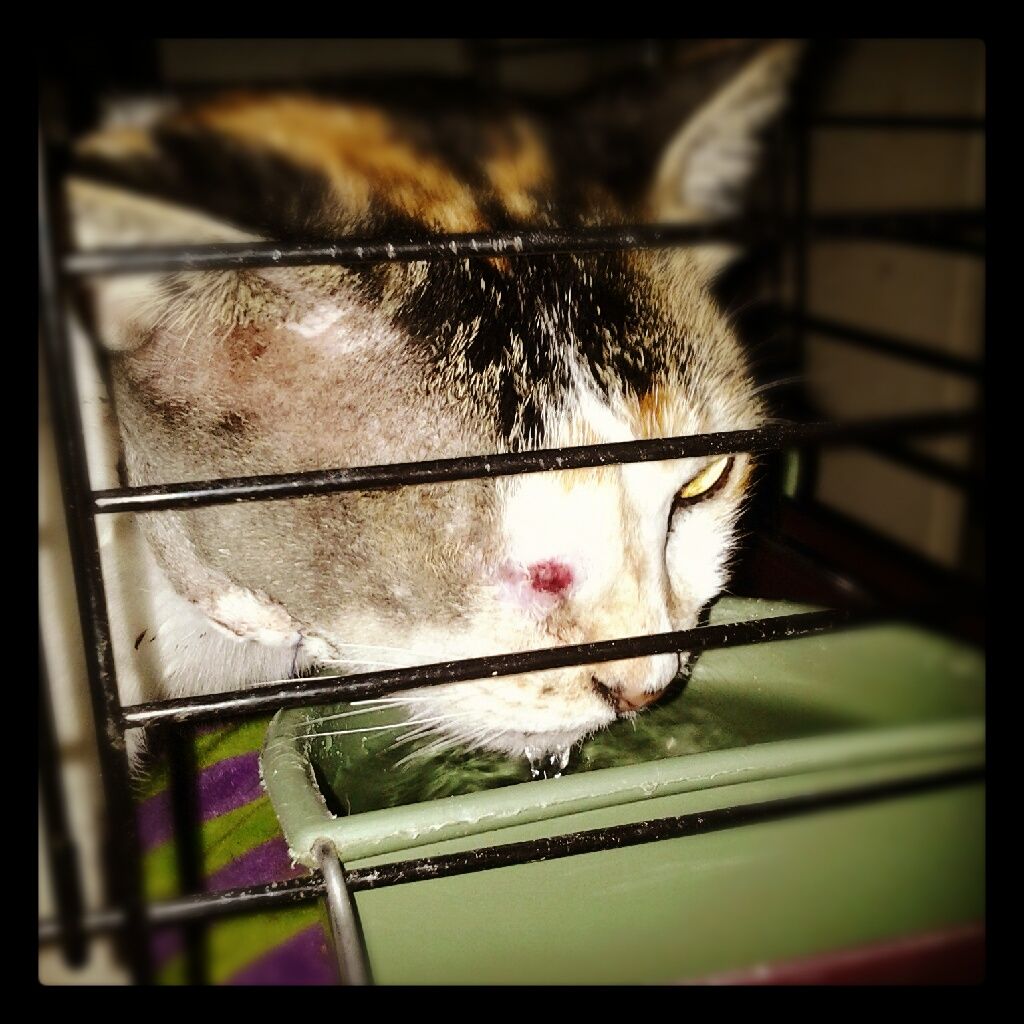 Eating and drinking well
Allows us to stroke her
She was brought for a reconsult and TCM prescription at Island Vets and it was advised that we help flush the pus from her eyes once every two days and inject antibiotics into her eye daily. Her eye being busted is likely caused by the squamous cell carcinoma. When her eye is swollen with pus her face droops but when flushed she is much more alert and ambulant. We received saline and needles from cat-angel Catherine, who also got us Calipod's medication piroxicam.
Calipod doesn't quite like the taste of the TCM herbs in her food so we syringe her with it daily. She seems to hate it even more than the injections!
Meanwhile, we are paying for her treatment costs using our Stray Cat Fund. If you would like to give towards Calipod's care, make a contribution to our bank account (details below) and let us know it is for the Stray Cat Fund.
We enjoy having Calipod around. Prognosis is 1-3 months, so we hope she spends her last days happily with us. (Her favourite food? Nutripe Beef!)
Give financially to our cause by depositing to our bank account POSB savings 188-52652-7
Sponsor a foster kitten's vaccination through our Sponsor-A-LoveKuching-Cat Scheme
Give food and litter at charity rates through our corporate sponsor The Water Dish
Be Sociable, Share!