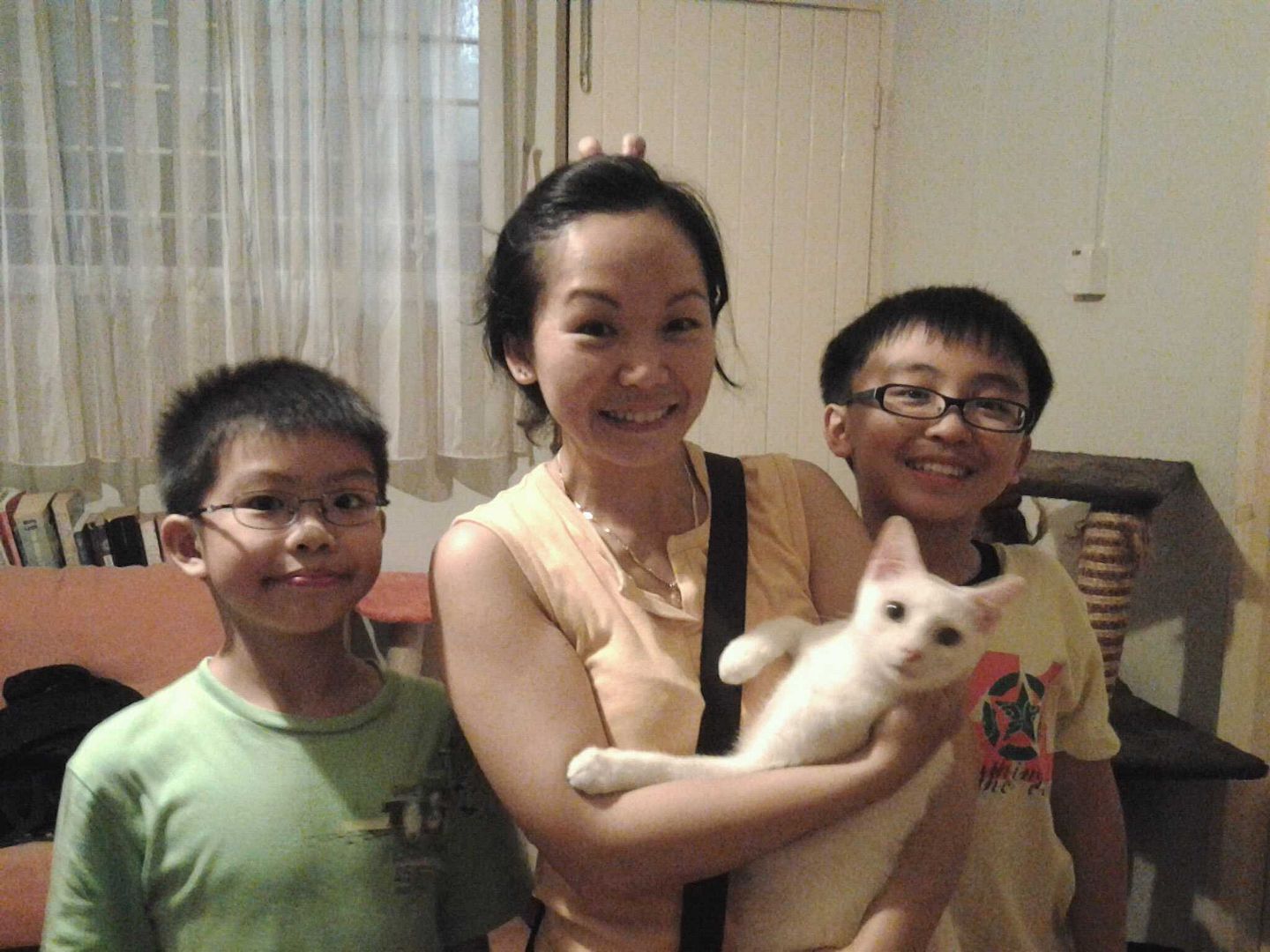 Napolean carried by his new mommy, Wince
Napolean was adopted on Saturday by Wince and family from Bedok! They have been researching on cat adoption for a while, and even their youngest family member, Larry, who is a little scared of kitties, finally got over his fears and understood the loveliness of cat companionship.
We witnessed how the family bonded with the kitties: Mommy Wince loves to hug kitties, Daddy likes to stroke kitties, Louis likes to play interactive toys with them and Larry is willing to stroke a kitty if someone carries it first. We like how we saw Larry get over his fear of kitties pouncing!
The family also meshed all their windows before their visit, and prepared their music room for the initial orientation of Napolean to their home. Naps did well when he went to his new home, playing with his new human brothers and the neighbours too!
We are so happy for Napolean! It is about time for him to finally have a forever home :')
Missed June's Adopt a Shelter Cat Month? You can still adopt! See the kitties on our Adoption Alert on the right side bar of our blog.
Give financially to our cause by depositing to our bank account POSB savings 188-52652-7
Sponsor a foster kitten's vaccination through our Sponsor-A-LoveKuching-Cat Scheme
Give food and litter at charity rates through our corporate sponsor The Water Dish
Be Sociable, Share!