Love Kuching has been invited to participate in this awesome animal welfare symposium at NUS! We will be presenting a session on rescue work, and taking part in a panel discussion.
Event: NUS PEACE Animal Welfare Symposium 2012
Date: 25th August 2012, Saturday
Time: 10am-3pm
Venue: NUS, Faculty of Science, LT27
Some of the speakers we will be joining in the same session, 'Rescue Work':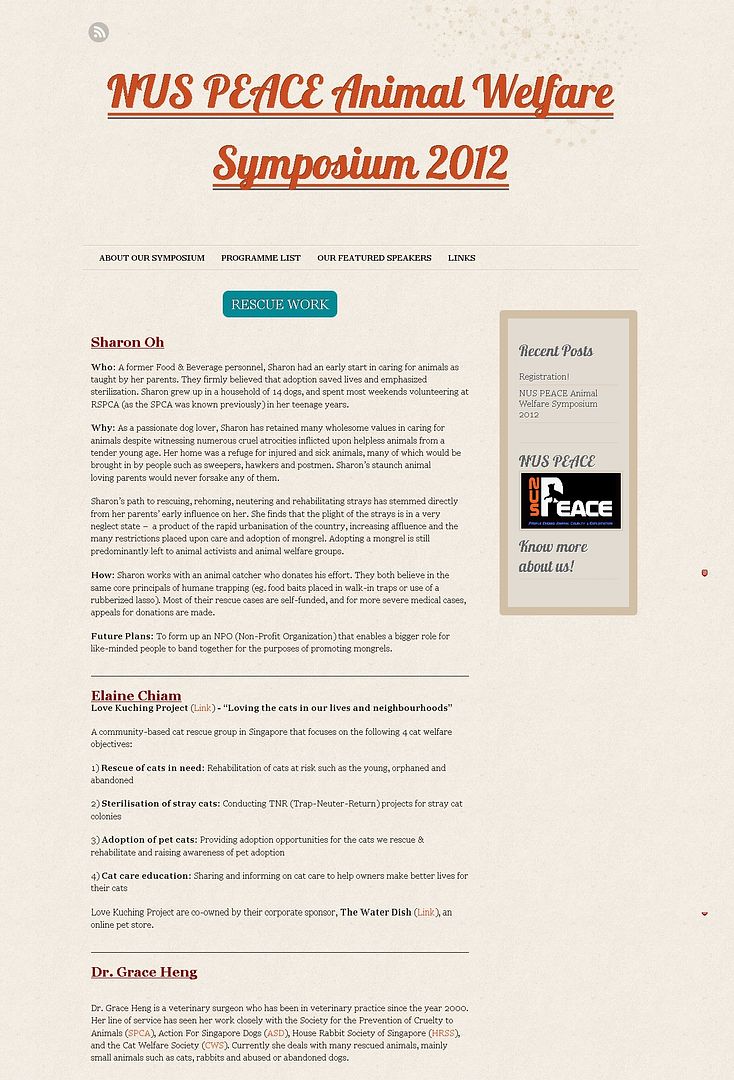 We would like for you to come join us! Not only to support us but also to learn, engage, and be inspired for animal welfare by amazing folks involved in animal welfare issues.
How to register for the event? Just click here, and sign up! Every single one of us can get involved in animal welfare. So, see you at NUS on August 25!
Give financially to our cause by depositing to our bank account POSB savings 188-52652-7
Sponsor a foster kitten's vaccination through our Sponsor-A-LoveKuching-Cat Scheme
Give food and litter at charity rates through our corporate sponsor The Water Dish
Be Sociable, Share!