On 23 July we received an email from Lydia, telling us about an abandoned kitten found in Marsiling. The kitten's eye was severely infected and she brought it to the vet.
Sunkist when rescued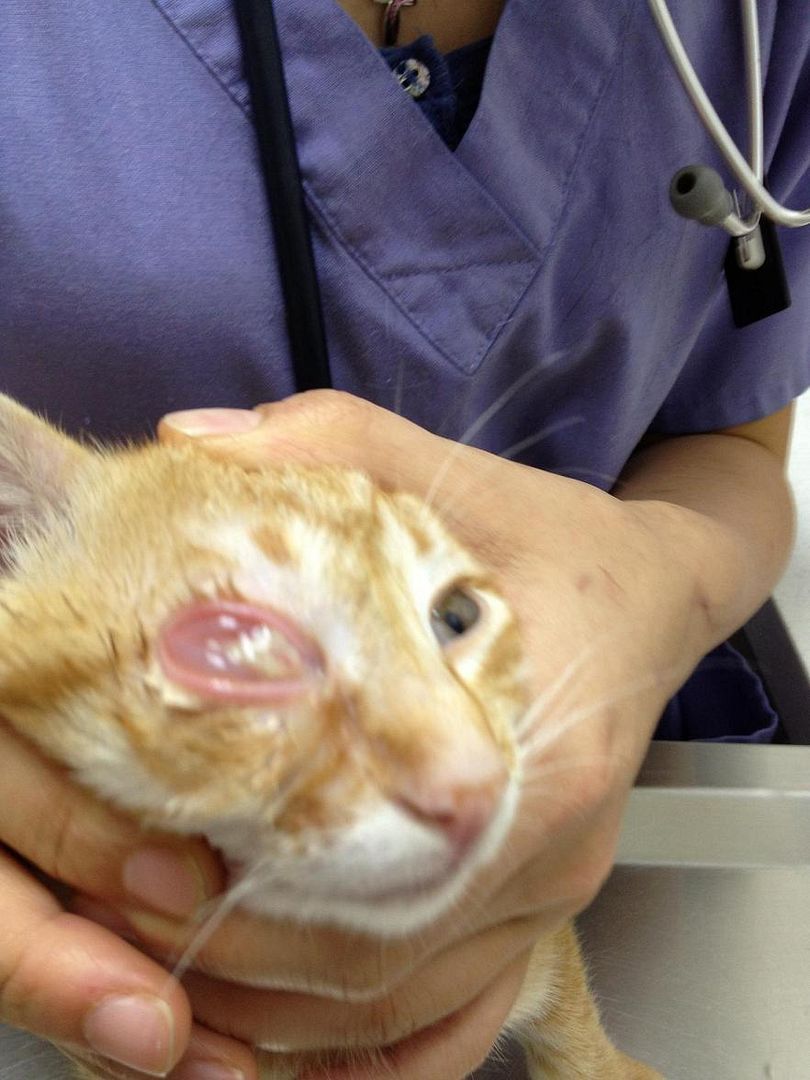 Sunkist when he was at the vet
Worried it might be flu', we advised Lydia to keep the kitten hospitalised until the infection was better because we fear there might be cross-contagion with Lenny, one of our foster kittens who is a chronic flu' carrier.
Sunkist was hospitalised for 2 weeks before he finally arrived at our foster home on Friday, at 14 weeks old. His eye is much better now but not completely healed yet. Being past 3 months old he is at a lower risk now of being spread the flu' by Lenny too.
Sunkist at Lydia's place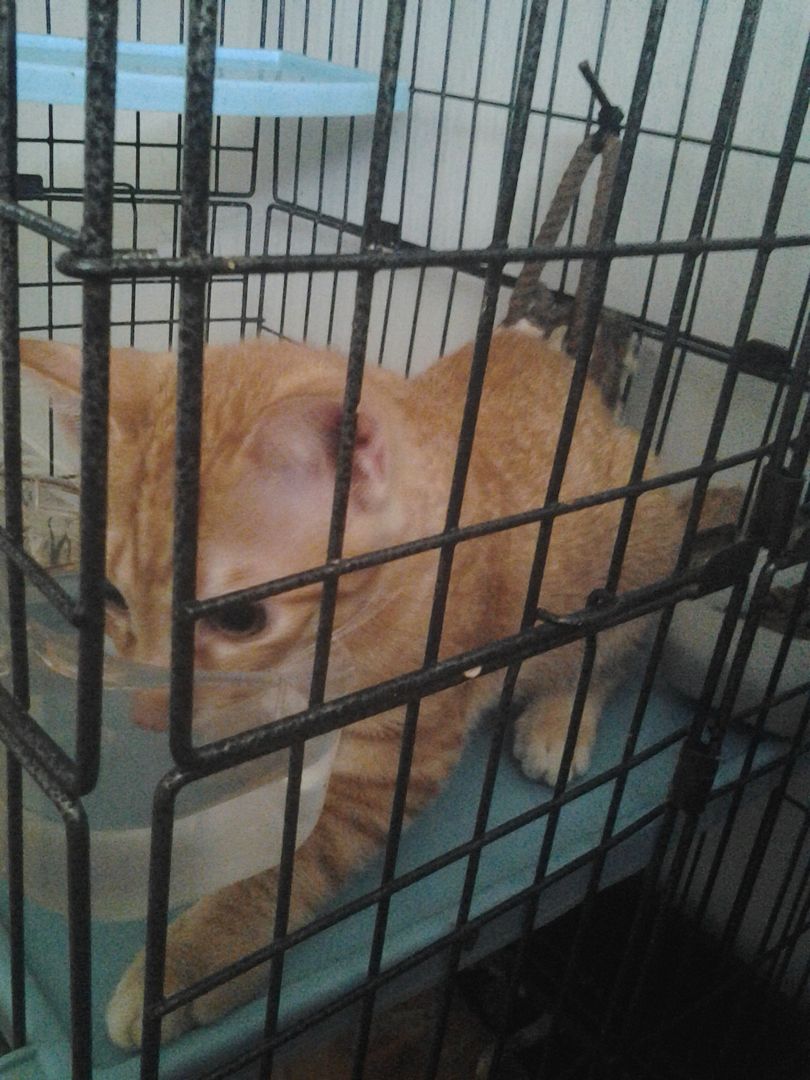 Sunkist at our foster home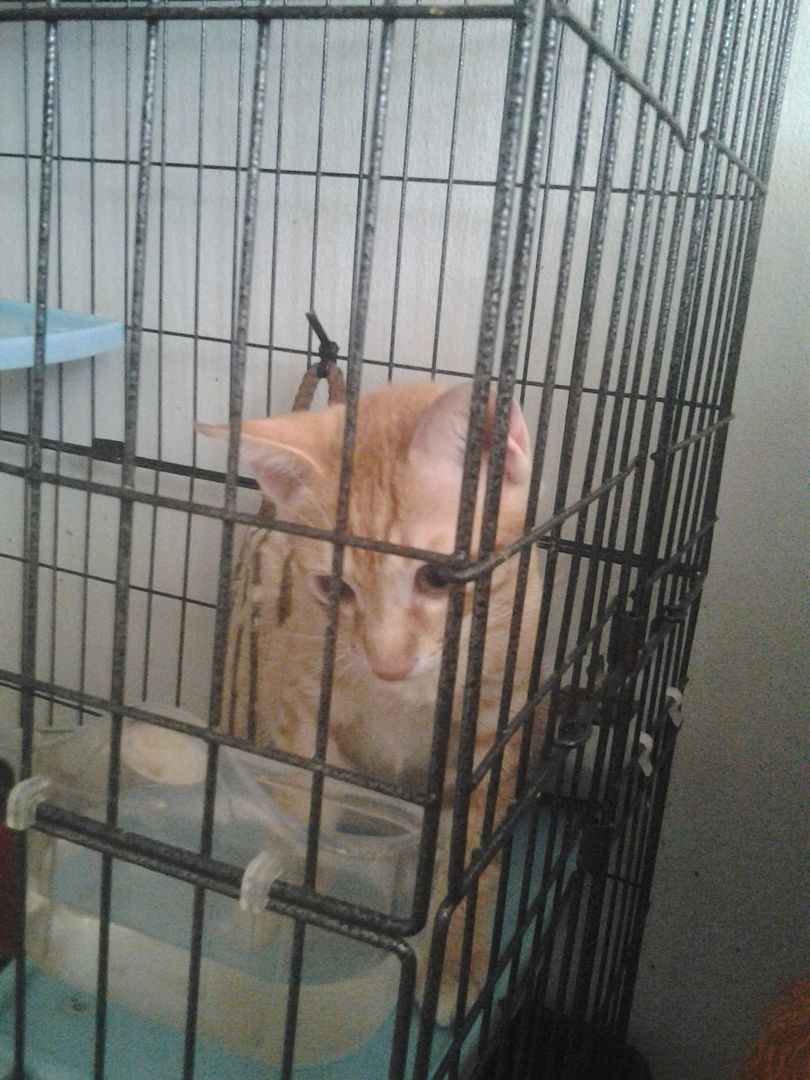 Looking almost completely healed now!
The area where Sunkist was rescued in Marsiling has no unsterilised cats, so Sunkist is an abandoned kitten. Whether his eye was injured accidentally or he is a victim of abuse we are not certain.
He is currently on topical eye medications which need to be applied three times a day until his eye is completely healed. It has some signs of redness still especially under the eyelids. He is also on supplements that help with mucous membrane health (mullein) and inflammation (tumeric, fish oil). We will be bringing him for his vaccination this coming week and after he gets well he will be available for adoption.
In the meantime, Lydia has posted Sunkist's medical bill on Cat Welfare Society. Do see if you can help defray the cost. Lydia is a caregiver of stray cats in Marsiling. Thank you.
Give financially to our cause by depositing to our bank account POSB savings 188-52652-7
Sponsor a foster kitten's vaccination through our Sponsor-A-LoveKuching-Cat Scheme
Give food and litter at charity rates through our corporate sponsor The Water Dish
Be Sociable, Share!