In a residential estate spanning 3 blocks off Selegie Road, there lives a colony of stray cats numbering at about 20. Many are not sterilised, and some are already pregnant. When we received the appeal for conducting Trap-Neuter-Return at this area, we therefore had to act quickly.
After a short recce, we found that one of the sub-colonies resides at one of the residential blocks.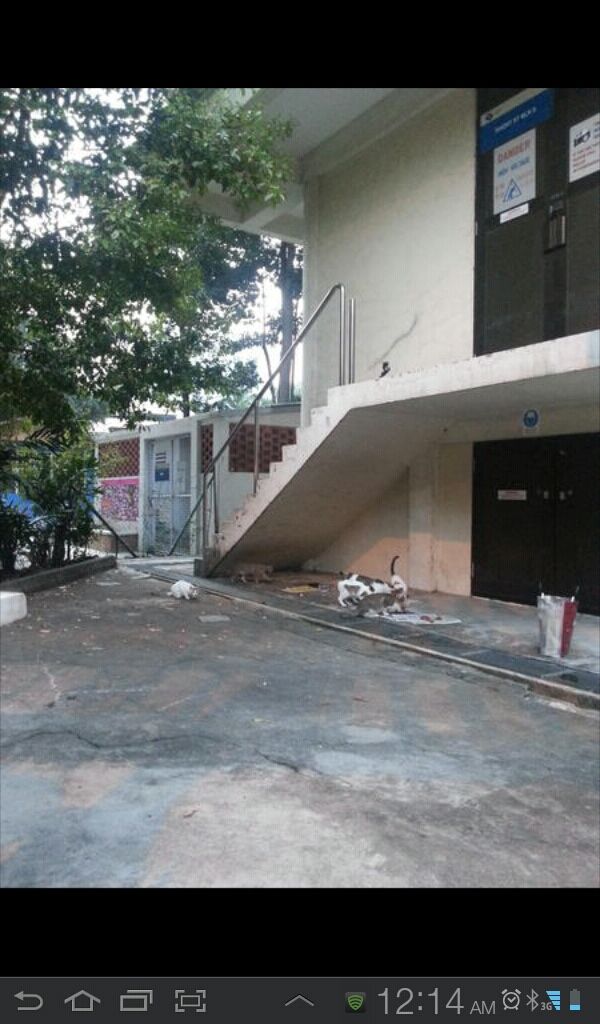 Sub-colony at substation
Some of the strays are already neutered, but the caregivers simply do not have enough financial resources to neuter all of the cats fast enough. Reproduction is rampant.
We will be conducting the first round of trapping for sterilisation this Sunday 30 Sept at 6pm.
It is likely at least 2 rounds will be needed, and we will be able to gauge better after this Sunday with a more in-depth reconnaissance. As of end July 2012 our Sterilisation Fund balance is at S$870.22. We may need your help if we need to conduct more than 2 rounds as we have only sufficient funds to conduct 2 rounds of sterilisation. If so, we will be publishing a fundraising appeal.
We will report the TNR project happenings here and on Twitter so do watch this space.
Give financially to our cause by depositing to our bank account POSB savings 188-52652-7
Sponsor a foster kitten's vaccination through our Sponsor-A-LoveKuching-Cat Scheme
Give food and litter at charity rates through our corporate sponsor The Water Dish
Be Sociable, Share!