| Sunkist, 6 mths old male neutered red tabby kitten|
Sunkist came to us for rehabilitation after his rescuers found him abandoned in Marsiling with a serious eye infection. He was taken to the vet and hospitalised.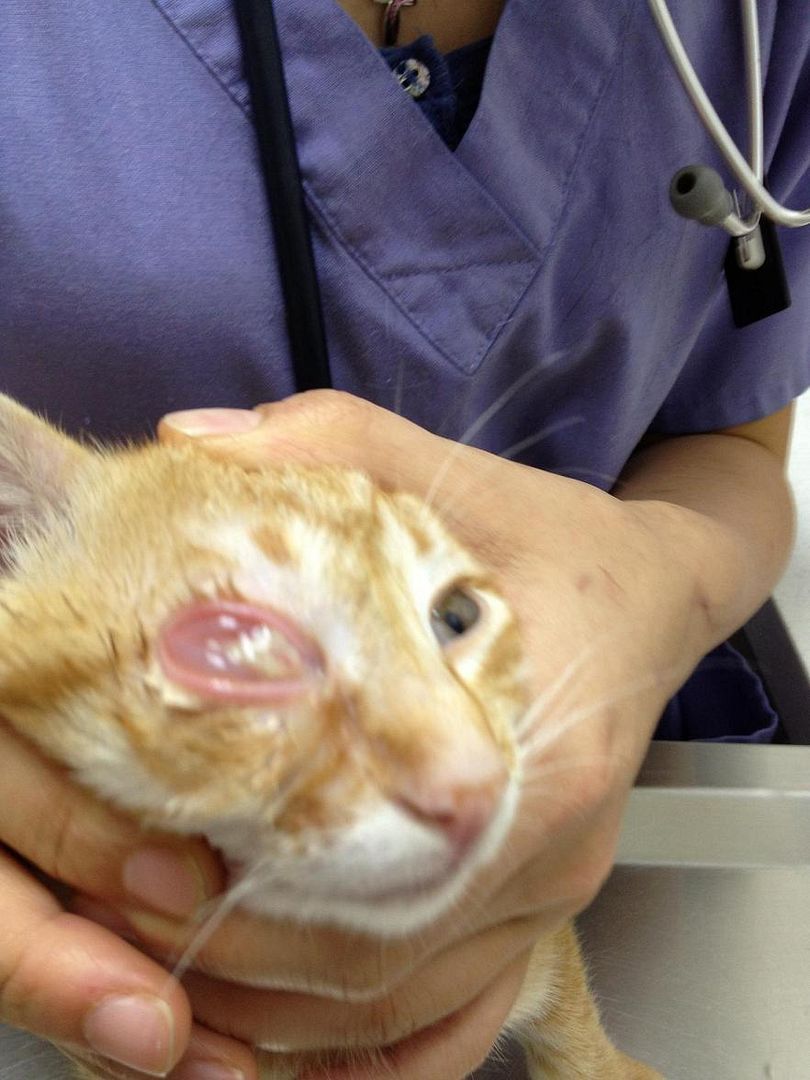 When first rescued
When he came to us his eye was still red. We continued his medication regime. Today his eye is no longer infected, but there is still some residual scarring that is visible up close. He however sees perfectly well and has no need for medication any more.
His scarred eye, close up
As of today, he is 25 weeks old, litter-trained, has all his booster shots done (sponsored by Shela), dewormed, on Revolution, neutered – he sports a slightly tipped ear now, and healthy and vet-checked.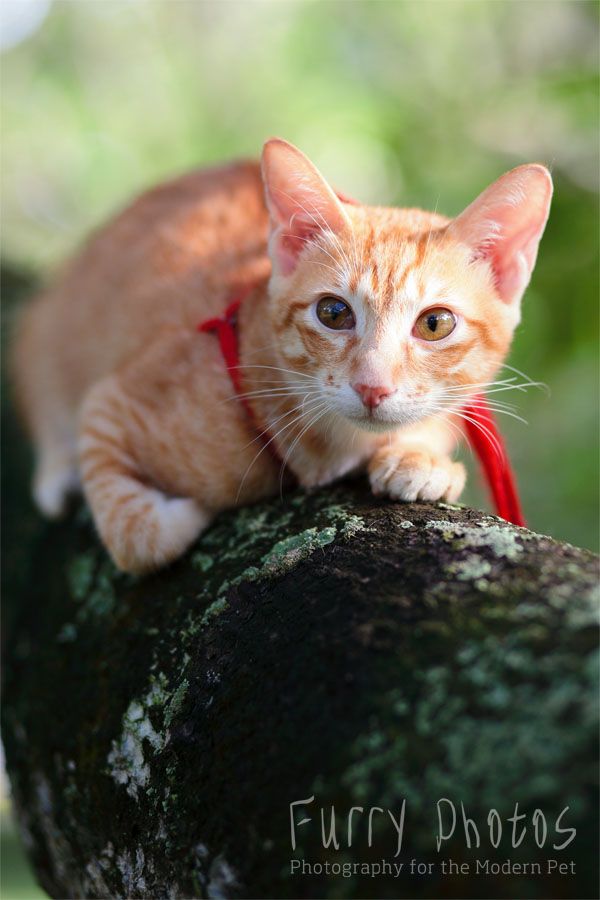 Thinking of mischief?
Sunkist is a very active kitten who is playful and full of energy. He may get into mischief but responds to discipline as all our foster cats do (they have to)! He gets along well with other kittens, especially Ebi, who is also for adoption. He also interacts well with older cats. When he is in the mood he loves hugs too!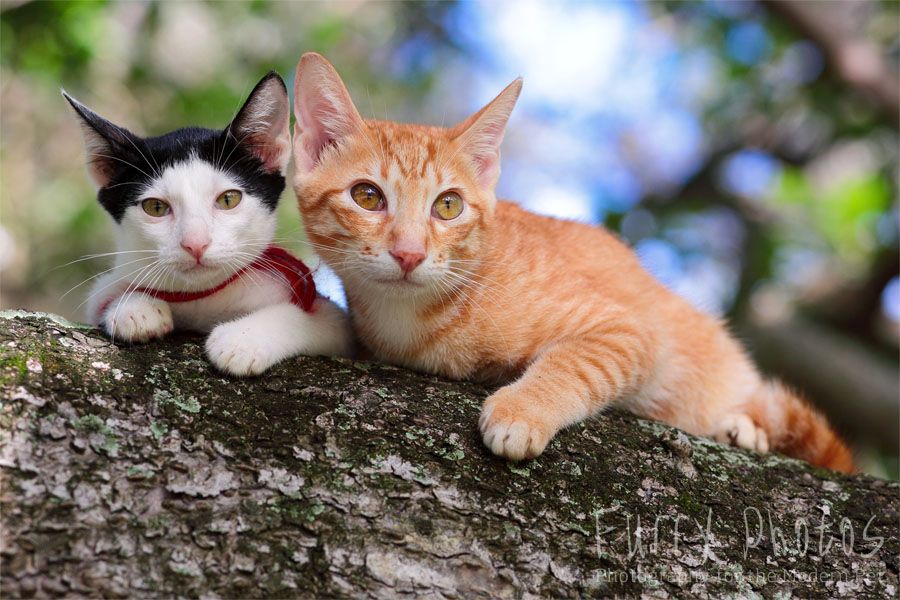 Sunkist and Ebi at the end of their photoshoot
He has a mid-length tail, tabby markings are mackarel, and has a white chin.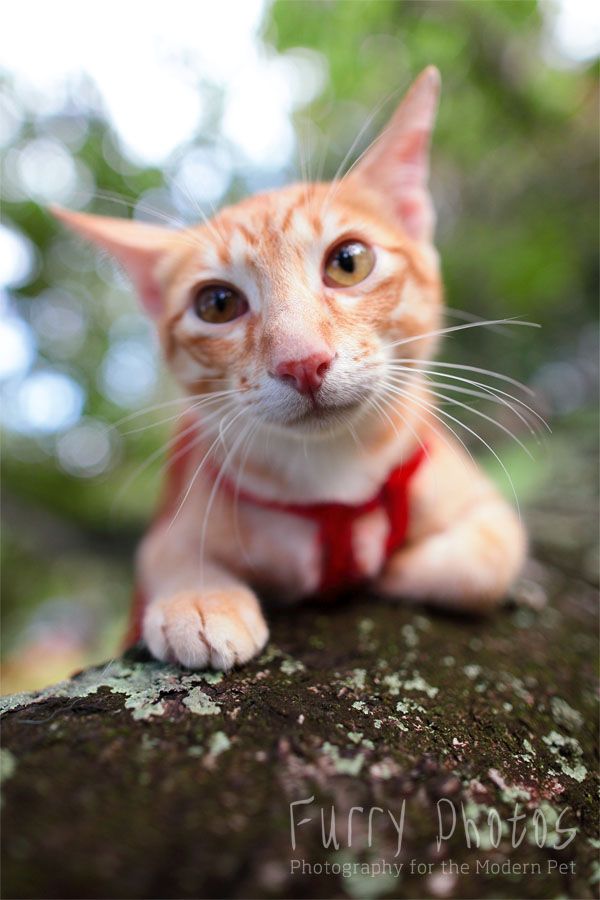 Tabby markings and white chin features
Here is the entire collection of the photos Furry Photos took of Sunkist at Katong Park last week:
To adopt Sunkist, see right side bar under 'How to adopt' or click here to find out how.
If you cannot adopt, do share the word! Every RT and share makes a difference!
Give financially to our cause by depositing to our bank account POSB savings 188-52652-7
Sponsor a foster kitten's vaccination through our Sponsor-A-LoveKuching-Cat Scheme
Give food and litter at charity rates through our corporate sponsor The Water Dish
Be Sociable, Share!