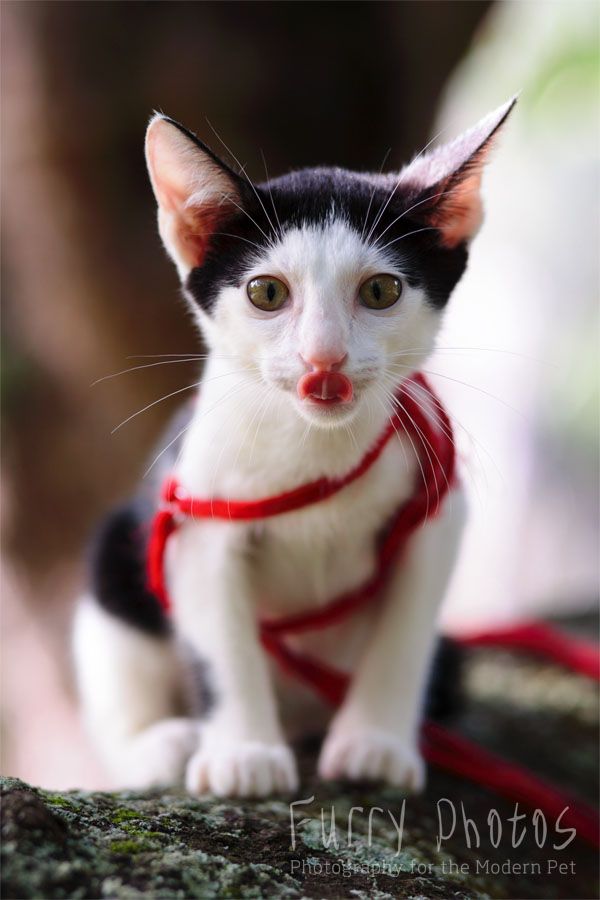 | Contender for cutest bicolour kitten ever |
This is Ebi, sitting on a tree branch in Katong Park where Furry Photos did his photo shoot, so that he will look super gorgeous on photographs and make you want to take him home immediately. (He is wearing a leash in the photos.)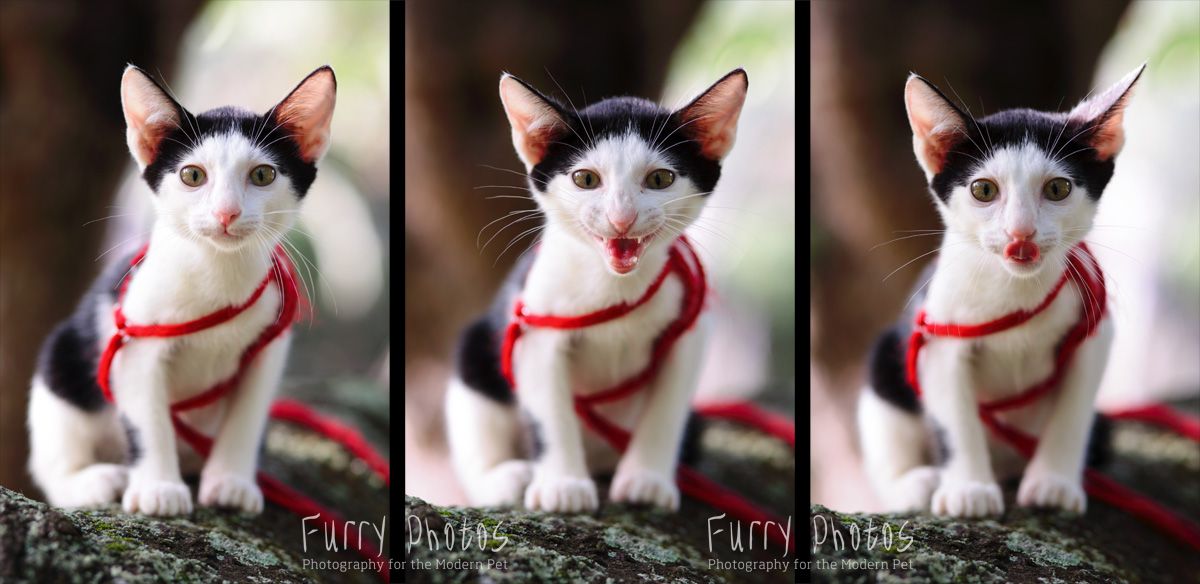 The cute faces of Ebi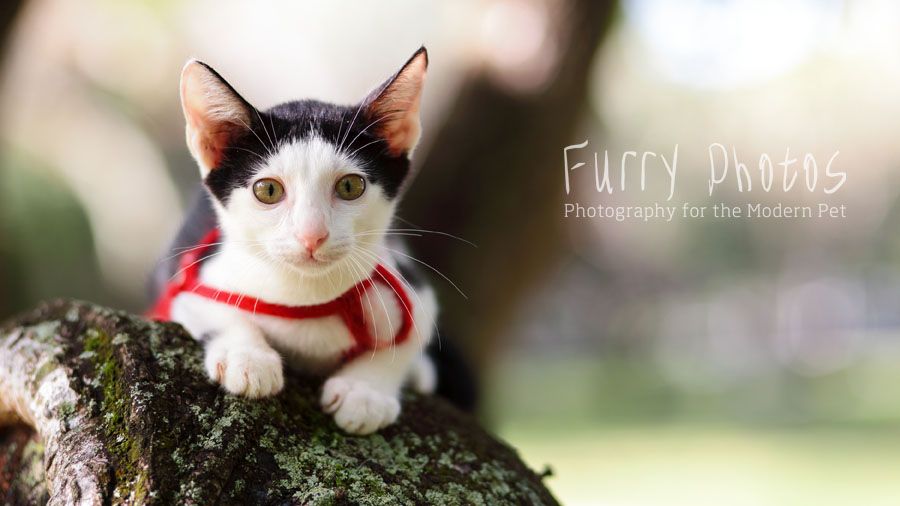 Ebi's classic "I'm pitiful!" look…
We did a caption contest for Ebi's photoshoot and here is the winning entry!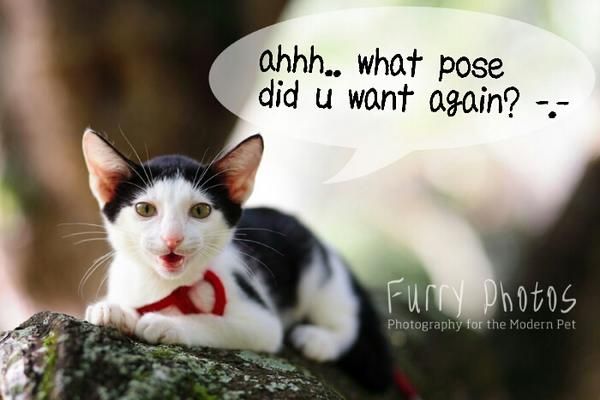 Submitted by Charmaine
Ebi is now about 4 months old. He first came to us with a burn on his leg. After his burn wound had healed, and he went through his vaccinations, he then came down with diarrhoea. The vet did a fecal exam and found there to be no bacterial infection, so we treated him for his runny poo till he got better. And hooray he is now a-okay!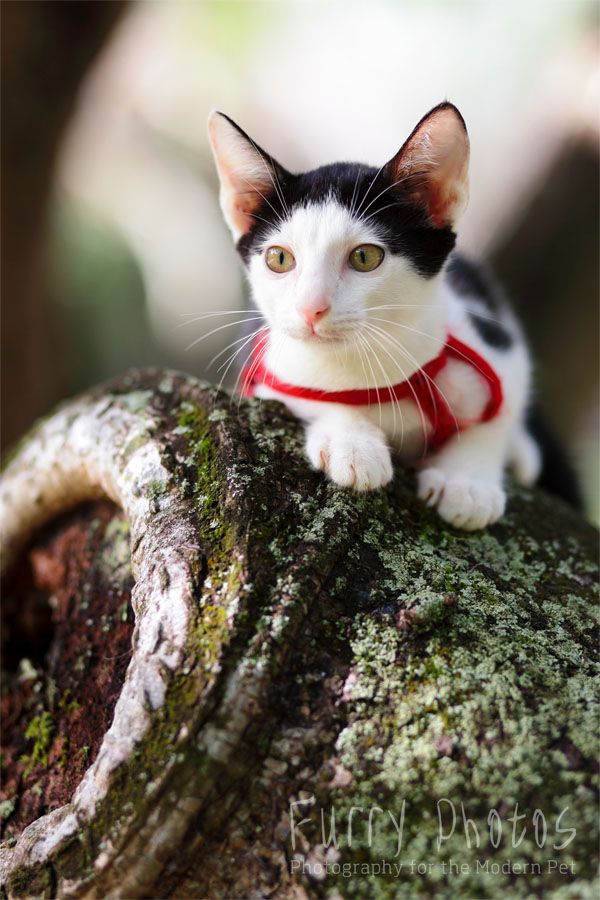 Vet checked, he's healthy now!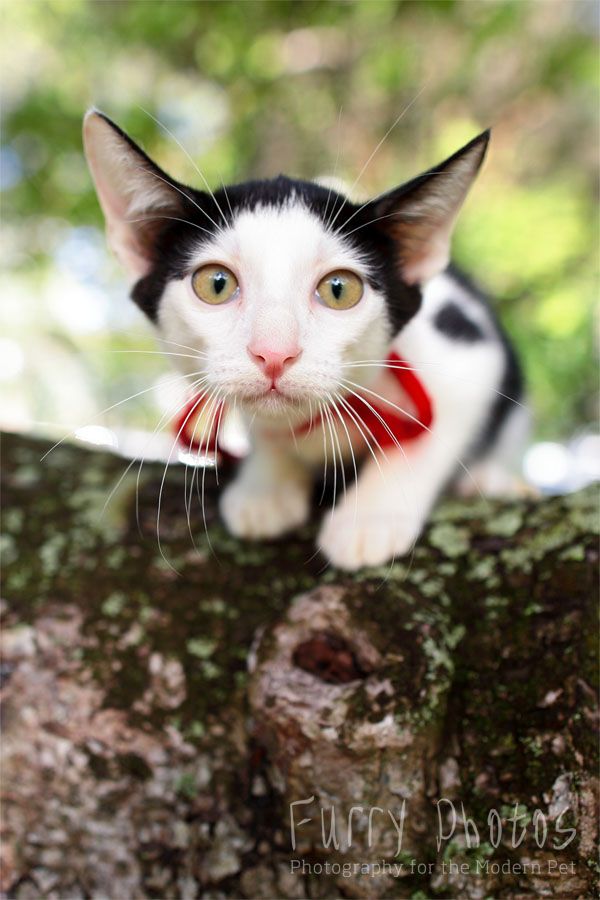 Active and curious
Ebi is now about 4 months old, male black and white kitten with a mid-length tail. He is litter-trained, vaccinated and de-wormed. He is able to eat both dry and wet food and drink water on his own.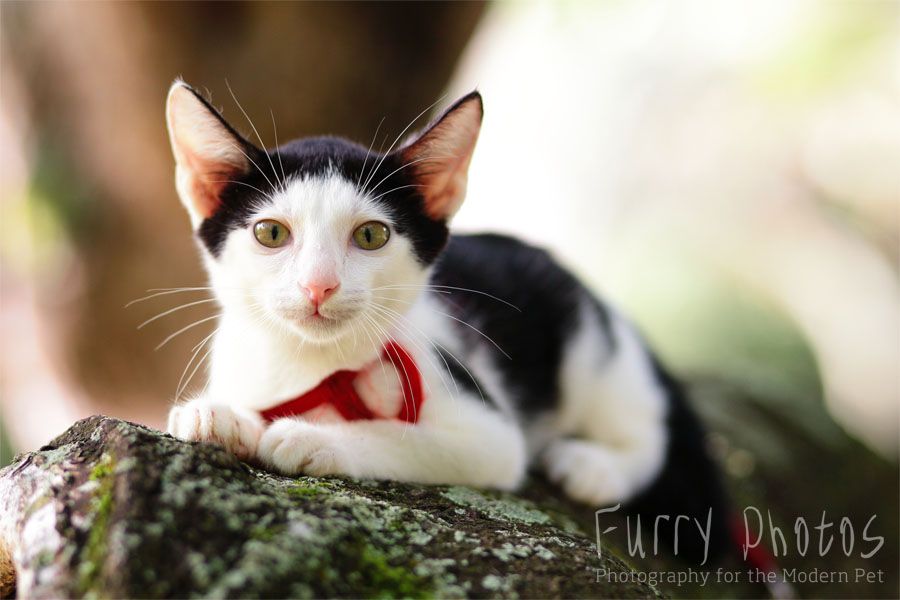 Ebi's bicoloured markings
Personality-wise he is confident most of the time, daring to make friends with other cats easily even if older ones give him a hissy fit first as is the norm in catty greetings. He charms humans over with his super cute face, "I am so poor thing!" that just makes anyone's heart melt. He is vocal when he needs something, like food, and loves affection, purring away the minute you pick him up. He also listens to us humans when we tell him yes or no, and he is not overly mischievous!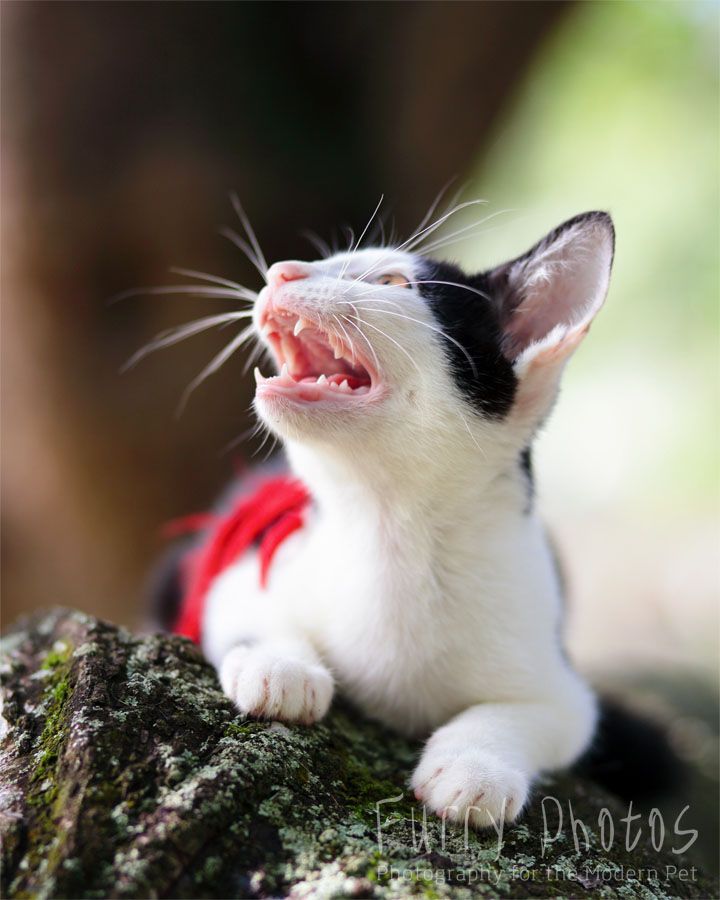 "Mreow!"
(Almost) Always a good boy!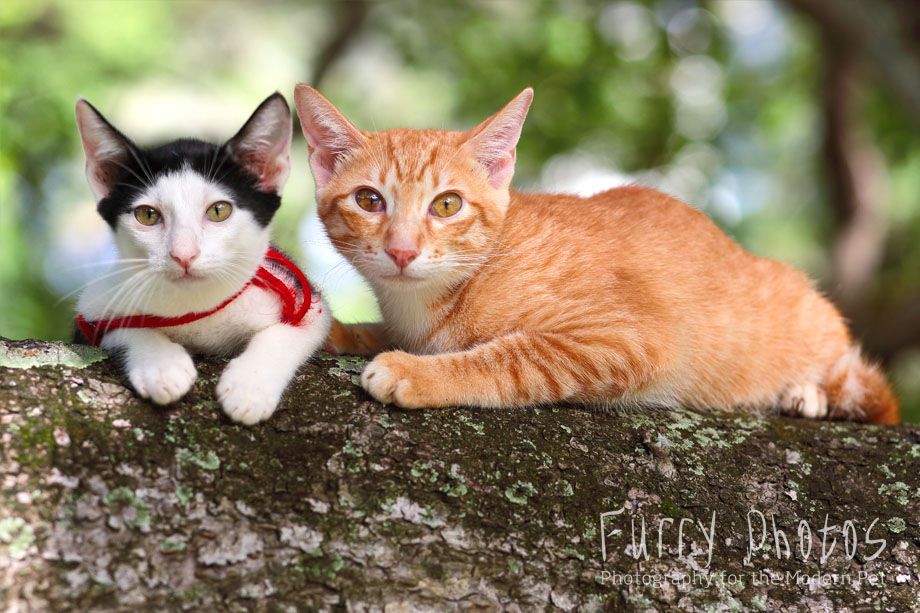 Ebi posing with his friend Sunkist, also for adoption
If you would like to adopt Ebi, please see right side bar under 'How to adopt' or click here to find out how to adopt Ebi.
Please don't let Ebi be homeless!
Give financially to our cause by depositing to our bank account POSB savings 188-52652-7
Sponsor a foster kitten's vaccination through our Sponsor-A-LoveKuching-Cat Scheme
Give food and litter at charity rates through our corporate sponsor The Water Dish
Be Sociable, Share!