We finally got all our receipts, got a working computer again, so here is the report on the Selegie TNR we did last month.
On the second round of TNR in that area we trapped a total of 7 cats: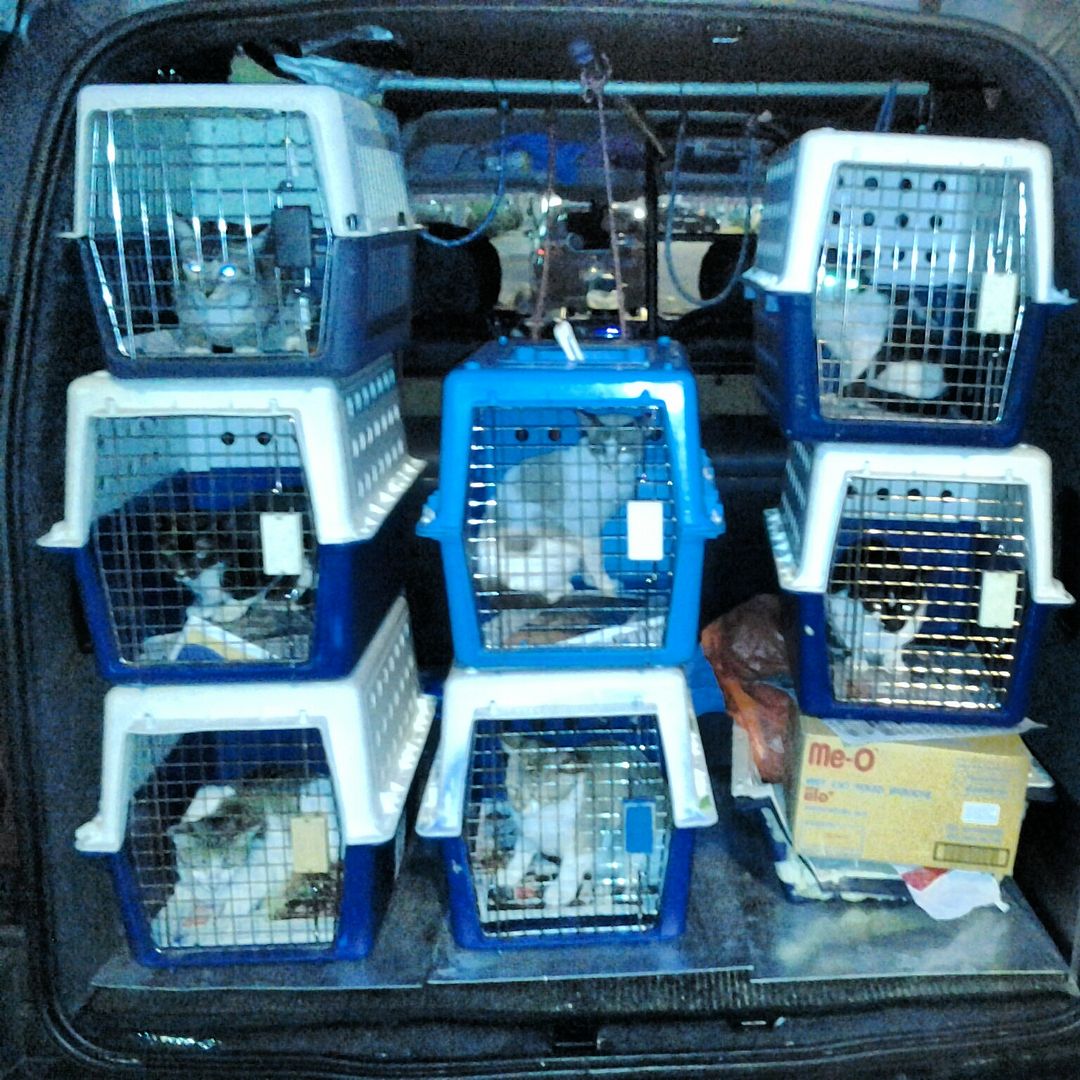 7 cats
These cats were mostly from the areas opposite the HDB flats, at commercial buildings just nearby. We also released the cats neutered from the first round on the same day.
Bills from the second round of neutering were a tad higher than usual because the spay/neuter clinic could not operate on all 7 cats and once and those who had to wait needed extra boarding days which cost.
Bill incl. trapping/transport and boarding
Clinic bill #1
Clinic bill #2
So we spent exactly $810 on this Selegie TNR project. We want to do more. What you can do to help:
1. Look out for uncared for colonies of cats that have no one sterilising or feeders who are unable to sterilise the cats. Then contact us and let us know.
2. Support our Sterilisation Fund. Give to our POSB account (savings) 188-52652-7 and SMS Elaine at 90880675 to indicate you have given towards our Sterilisation Fund.
Our TNR efforts help stem the overpopulation of cats in our nation. Sure we can rescue, rehabilitate and rehome kitties, but sterilisation of stray cats to reduce the kitten population boom helps a lot more, and goes straight to the root of the problem. There are only so many homes kittens can go to. So, if you can do either step 1 or 2 of the above, PLEASE DO!
P.S. Glad to have a working computer again. 🙂
Give financially to our cause by depositing to our bank account POSB savings 188-52652-7
Sponsor a foster kitten's vaccination through our Sponsor-A-LoveKuching-Cat Scheme
Give food and litter at charity rates through our corporate sponsor The Water Dish
Be Sociable, Share!