On Sunday night, we received a call from Tiffany and neighbours regarding Balloon, a boy cat in their estate in Jurong West.
Balloon had presented with ascites, fluid retention in the abdomen. He was brought to the vet and given diuretics as well as had the fluids drained twice.
Upon investigation with the vets we believe that the underlying condition leading to Balloon's ascites is heart failure. He fits the profile: above 5 years of age, FIP negative, X-ray showed his heart to look 'fuzzy' – the only other diagnostic test left to confirm this is an ECG.
The boy has ascites (bloating of stomach)
At his old home in Jurong West
Also, research shows that cats with heart failure are very unlikely to show any signs of pain or distress. But when symptoms like his bloated stomach start showing, it means the heart is already beginning to fail. This means that Balloon has to be in a stress-free environment. The medication of his diuretics is very key and should be given 3 times a day. The feeders were not able to commit to feeding him the medication, and also applied well-meant but harmful measures to make Balloon feel better. Hence we decided to take him off the streets and into our foster home.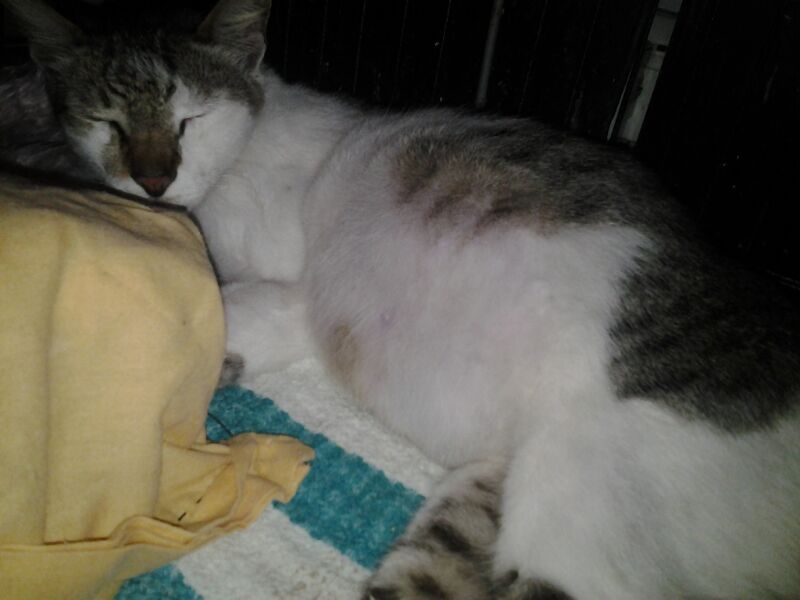 Now resting in our Suite
He likes the pen. Has bed, pillow, blanket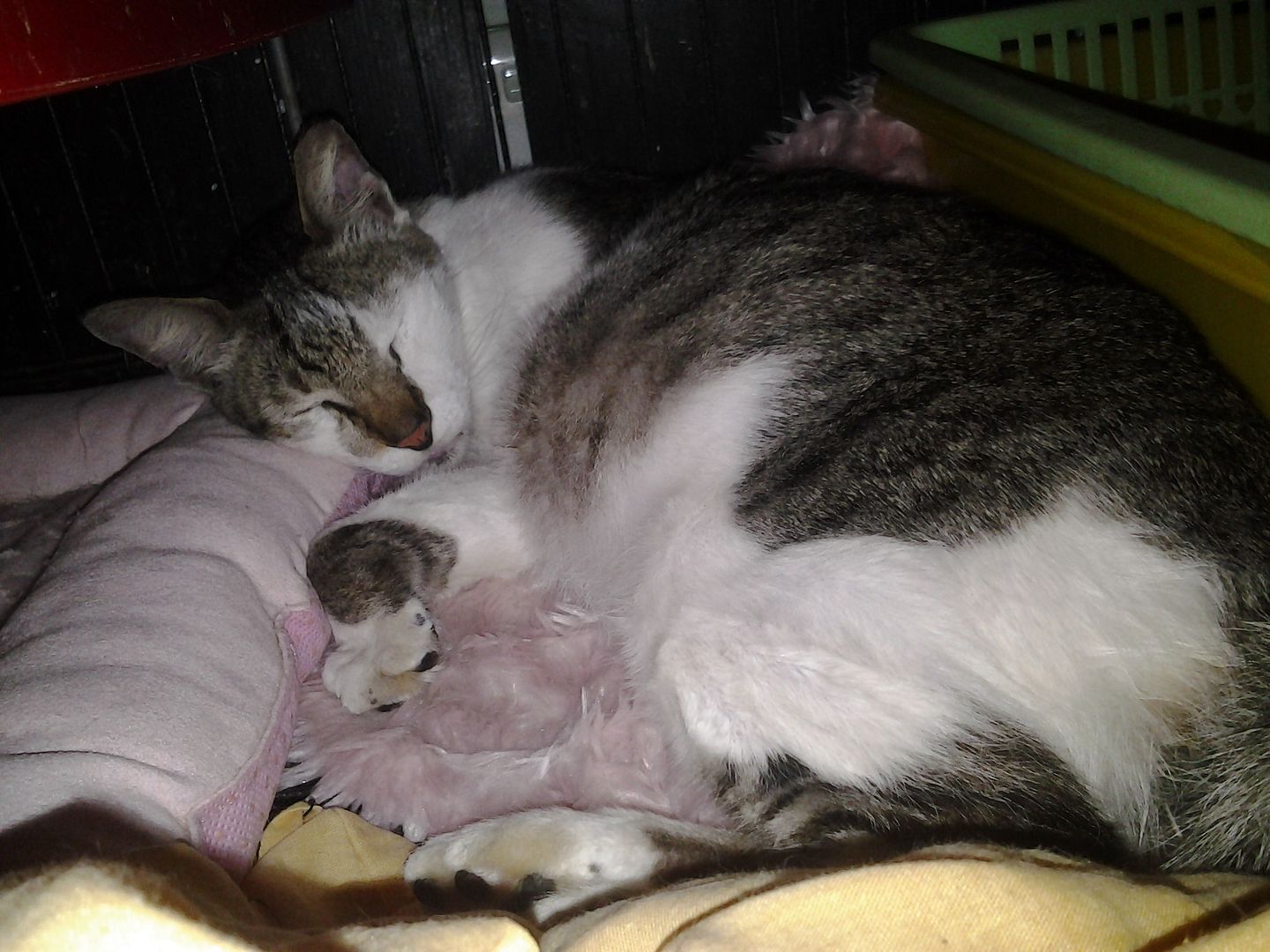 Spends most of his time resting, which is good
Balloon arrived on Monday night and so far he has been doing well. He is very easy to medicate and allows us to groom him. He hasn't been eating very much but is still eating and drinking definitely.
We have been diffusing essential oils to calm him, alongside the Feliway diffuser that is always on. Lavender for stress relief, and geranium for fluid retention. His pen is also scented with catnip, and his water laced with Rescue Remedy.
We will be starting him on nutraceutical and herbal supplements after his vet visit with Dr Dawn Chong today (which will confirm diagnosis and if so, get him his heart medication alongside diuretics). Supplements are procured under our Boarding Fund. He will need supplements such as L-carnitine, Co-Q10, antioxidants such as selenium, magnesium, potassium, vitamin E, herbal supplements such as hawthornberry, ginger, coleus.
We will update how he does over Twitter espcially after his vet visit today.
Meanwhile, his previous vet visit has already been paid for by Tiffany and rescuers and they need help trying to cover it as they have other animals to rescue in their own group. We are appeal for folks like you to help share with them the costs that have already incurred.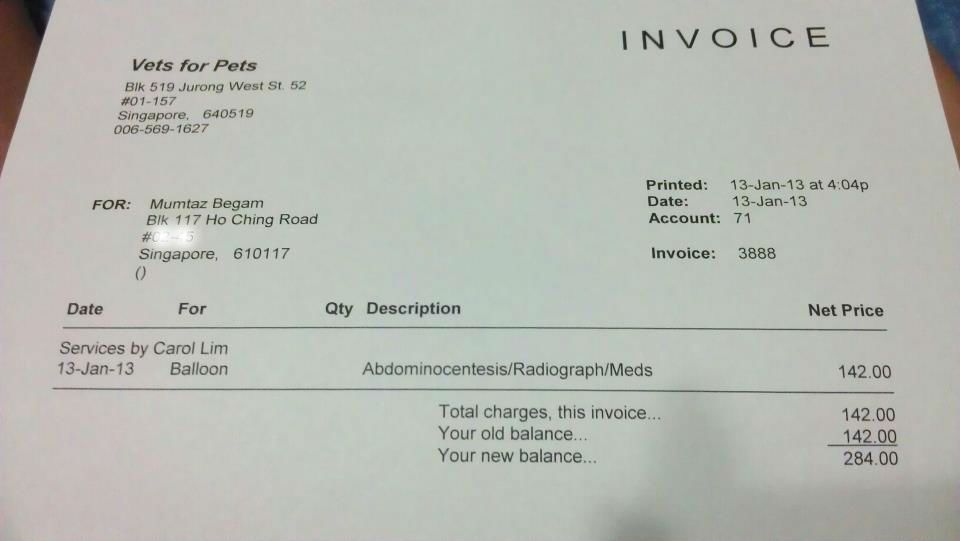 Any amount is appreciated. To help with this bill dated 13 Jan: give to POSB Savings Acct No: 245-49743-1 and contact Nurul at 811399097
You can also find out more on Balloon's FB page.
To 'tompang' a shout out: our Stray Cat Fund is still in the red. Any amount you can give will help alleviate the deficit. Our bank details are below this post. Email us to tell us you have given to the Stray Cat Fund.
Give financially to our cause by depositing to our bank account POSB savings 188-52652-7
Sponsor a foster kitten's vaccination through our Sponsor-A-LoveKuching-Cat Scheme
Give food and litter at charity rates through our corporate sponsor The Water Dish
Be Sociable, Share!