Hey cat angels! Here is our spending and income for the month of February 2013. Thank you to all who gave: the monthly givers, the blogshop customers, those who rallied funds from friends to give to our latest stray cat rescue, Junie. We appreciate you all deeply.
BF: Boarding Fund, SCF: Stray Cat Fund. SF: Sterilisation Fund
Any questions you may have about the cash in bank February 2013 statement, do let us know!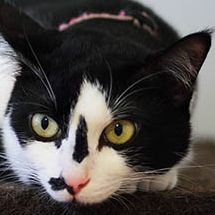 Make a financial gift via a deposit to our POSB savings account 188-52652-7. Find out more.
Become a monthly giver to help ensure our rescues continue getting their needs met.
Feed and provide litter to the cats we foster via our corporate sponsor The Water Dish.
Follow on us on Instagram, Twitter, Facebook and Pinterest.