If you are a cat lover, you would have probably thought about fostering rescued kitties at least once before. What might have stopped you could be lack of knowledge, or inexperience, time, worry your own cats will not like it.
For us, the challenges we face can be boiled down to one factor – space. Our foster lounge is actually the main humans' living room, and storage space is getting limited and crowding the flat. Our work and rest spaces are hardly separated. We are also limited in the number of rescues we can foster because of this.
Not only is space limited in area, it is also in design. Our pens, three of them, were originally designed for kittens, but our main objective now is in critical care of strays. This means that the rescues will need pens with wider space meant for lounging and less for climbing.
The Suite. Only pen that is suitable for critical care.
Simple plastic table makes it easy to scale, wide enough to function
The Penthouse, for older kittens, for climbing
But each level only comfortable for one small kitty
The ICU, recently decommissioned due to wear and tear
Not suitable for adult cats, look at the squeeze!
Also, because the cat intake now will need to be in a less stressful environment, we can no longer manage the cats in clowders but need to allocate one cat to one pen. This means we must have more pens to accomodate more cats.
These sets of challenges made us think about Foster Space 2.0.
We want to move out of our foster lounge and into a new foster space. We don't need much, but one room, and access to a loo, and kitchen for food preparation. Not a full-fledged cattery, just a space only for cats.
The solution to this is simple, but challenging:
We are looking for a cat patron who is willing to sponsor us a room. For free. We will fill it with pens, at least 4 of them, suitable for intensive care kitty patients. Some storage furniture, cat climbing surfaces, and a space for documents. A human or two will come by daily to work, including cleaning. We will need access to a loo for water, cleaning and bathing, a fridge for storing medicines and leftover canned food.
In our foster home in Ubi, that is, the main humans' real home, there is a spare room currently rented out to a human tenant at $500 a month. (We cover the electricity, internet and water). We can 'chase away' this tenant and use this room but it means forking out an additional boarding expense monthly to make rent.
We do not mind either option, because we are mere stewards in the bigger picture of cat rescue. To know which idea is more feasible however, we will need to hear your views!
What we need you to do:
If you are willing to be this pro bono landlord, let us know, and we can share more details with you. If you know someone else who can be this special landlord, hit the email icon below and email this to them. We need an unfurnished room, and some access to a fridge and a bathroom, and for visitors (a volunteer or an adopter) to be able to come by when necessary. You can set a curfew!
If we cannot find this one landlord, we will need to know whether we have the law of large numbers on our side. To make rent, we need cat angels like you to pledge a monthly sum. Enough angels to make rent and we will know if Foster Space 2.0 is feasible. What you need to do: think about whether you can pledge, if yes, then email us your pledge amount, name. ANY amount will do. If the tallies balance, we can will move forward. If they do not, we will maintain the status quo. This will be our sustainability test.
Excited? Apprehensive? We are feeling both. But we want to say 'no' less often to cats that need to stay in an intensive foster care home. We want to make a bigger difference in the climate of cat rescue in Singapore. We really, really love cats, but we want to reduce burnout by segregating our living and working spaces. We want to engage volunteers who are keen on cleaning and feeding duties only (we have a lot of these requests, we just don't have the space to accomodate them, ever!)
Is Foster Space 2.0 a feasible, sustainable endeavour? We want to know the answer. Pledge a room, or a monthly sum, today, and spread the word to someone who can do either of the same.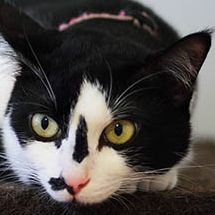 Make a financial gift via a deposit to our POSB savings account 188-52652-7. Find out more.
Become a monthly giver to help ensure our rescues continue getting their needs met.
Feed and provide litter to the cats we foster via our corporate sponsor The Water Dish.