We are looking for a new volunteer with the portfolio of foster care! What is that about? Here goes…
In light of expansion plans for our foster space (yes we are going to occupy an entire room in the foster home! More space for rescues!) we will need a volunteer who can commit at least once every week to visiting the foster home in Ubi and doing menial things like cleaning the cages and litterboxes, wiping the walls and floor, packing boarding supplies and grooming the kitties. You will also need to help supervise any new volunteers such as student volunteers or visitors who are helping out in the same duties, whenever there are any.
This once or more weekly commitment will begin in about 5 weeks' time (more will be announced on the blog regarding the move to the new foster space). In 3 weeks, you may also have to help do some shifting as we move the boarding supplies to the new foster space.
It is likely you are looking at a weekend day or night time, and possibly one weekday evening as well if you can, to fulfill this commitment. We hope that you can do this for the rest of the year, so you should not be looking for a short-term volunteering gig but a long-term sustainable one that fits your regular schedule alongside work and family commitments.
You will also get to learn intensive foster care skills such as medication and physical exams, knowledge about beneficial supplements and various feline ailments.
And of course, you will get to hang out with the cats. Something we need too! The foster cats need more attention than two humans alone can give.
Skills you need to be qualified? Just be teachable, available (the more flexible your time is, the better), and hopefully good at cleaning because Andy and Elaine are quite tired of doing that for the past few years! You don't need to have experience in cat care, those skills can be learned on the job!
If you are keen on being our new Foster Care Volunteer, email us and we can discuss this more.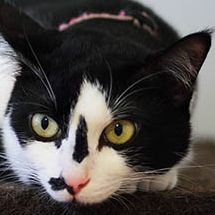 Make a financial gift via a deposit to our POSB savings account 188-52652-7. Find out more.
Become a monthly giver to help ensure our rescues continue getting their needs met.
Feed and provide litter to the cats we foster via our corporate sponsor The Water Dish.
Follow on us on Instagram, Twitter, Facebook and Pinterest.