First newest intake is Dolce, a black boy kitten who is very lovely. He is now 12 weeks old.
He was dumped in Pasir Ris Park alone and meowing away hungry. Some people even removed him from the park and dumped him at a void deck elsewhere. He is very skinny and a bit weak. He arrived on 7 July and has been vaccinated and vet checked since. He spends too much of his time sleeping and so we have been socialising him as much as possible, introducing him to play and interaction with other cats so he can be more adoptable. However, a few days ago we caught him limping and found out that he seems to have hurt his shoulder, possibly through play which he is at a disadvantage at because he is skinny and weak. He has been resting that leg and we carry him to the litterbox and to the food. Cubby seems the most keen on making friends with him, and he likes her too. When he recovers we will put his adoption blog post up!
The next intakes came in a group of three, collectively known as the Guillemard kittens. Recently someone had dumped kittens in a park there and there were reportedly more than what we eventually rescued. We could never find the others. But there were 4 in a kindle, dumped together in that park, that our Sterilisation Volunteer, LY could confirm. Unfortunately by the time we could investigate this series of kitten dumpings, one kitten died on the nearby road. It is a single lane road but motorists on that road are very reckless and the lane is narrow. One of the security guards working nearby saw the accident.
The remaining kittens are with us now. They arrived on 11 July at 7 weeks old. They had fleas, and flu', and subsequently diarrhoea. They are now on metrogyl antibiotics for their diarrhoea and will be for another week or so. They have been vet checked and vaccinated too. Now on lots of supplements to treat all their ails. They are also getting used to human contact as the Foster Care Volunteers spend time hugging them (they love it).
Here they are: Garry is the red tabby boy who is the largest, Gurly the larger tortoiseshell gal and Gale is the smallest in size.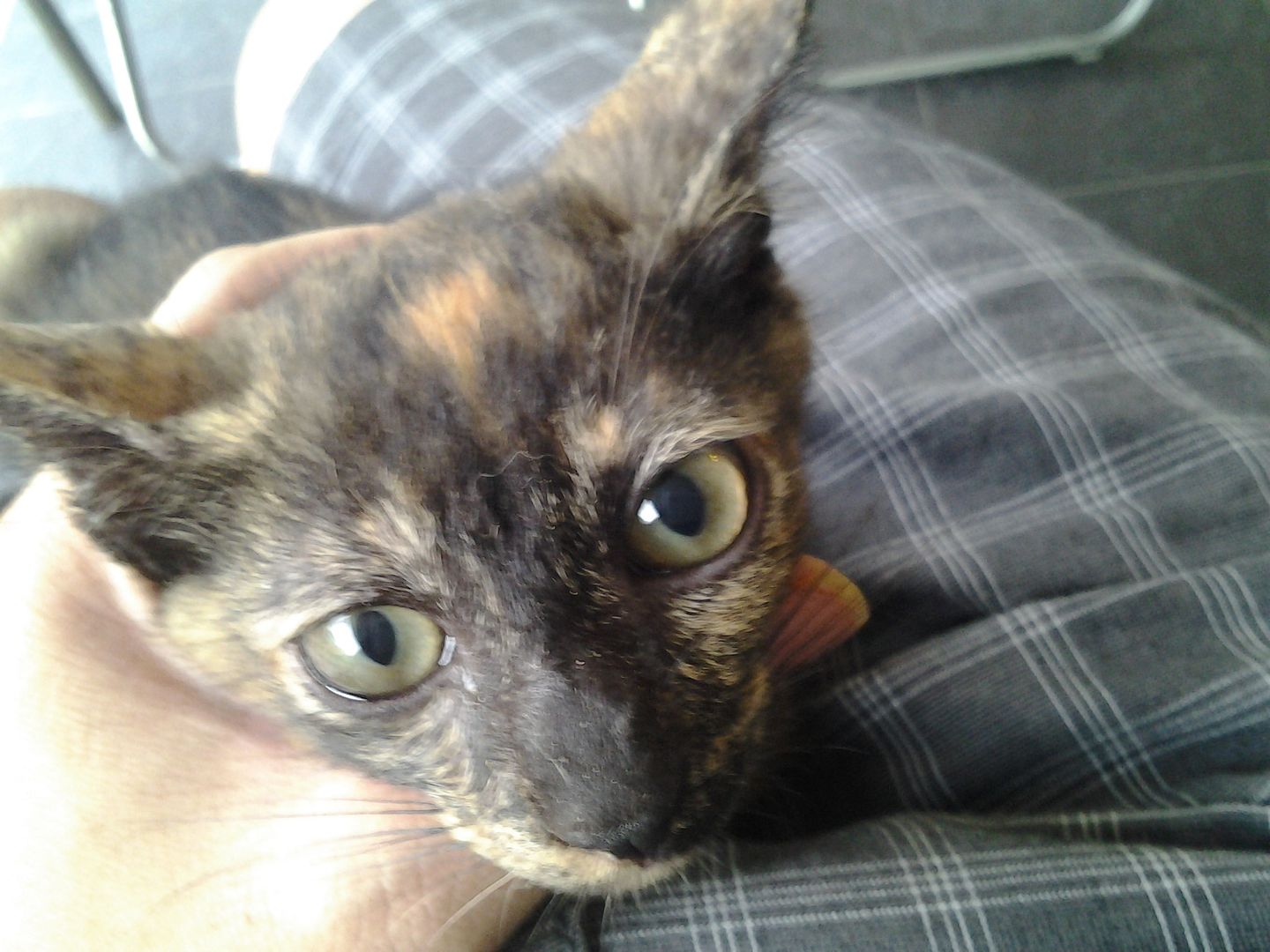 Next up are our latest two SPCA foster cats, Cleo and Aston. Sandy and Pickle went back on 12 July and in their place we got Cleo a lovely white and lavender tabby girl and Aston a handsome red tabby. Both are neutered and sweet cats.
Cleo had an abscess that burst and created an open wound and had to be on clavulanic/amoxycillin antibiotics before the vets consulting at SPCA can review whether she needs stitches. Her wound was inflamed and had pus but is now closing up almost completely.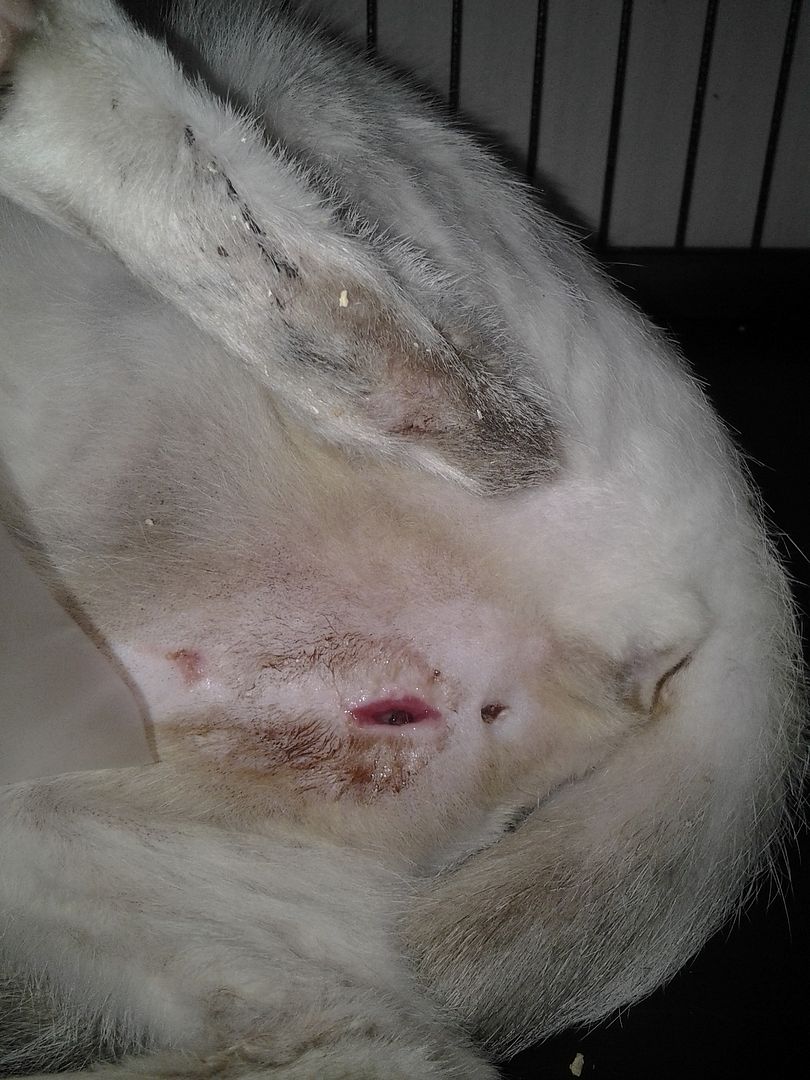 We irrigated and medicated her wound, and managed her pain so she would eat and function normally. She was initially very moody because of the pain so we gave her tramadol, but she is one of the many cats that drool a lot when fed tramadol orally, so we bought the injectible version for her. We also gave her cyproheptadine to boost her appetite. She has since become calmer and more receptive to human affection and communication.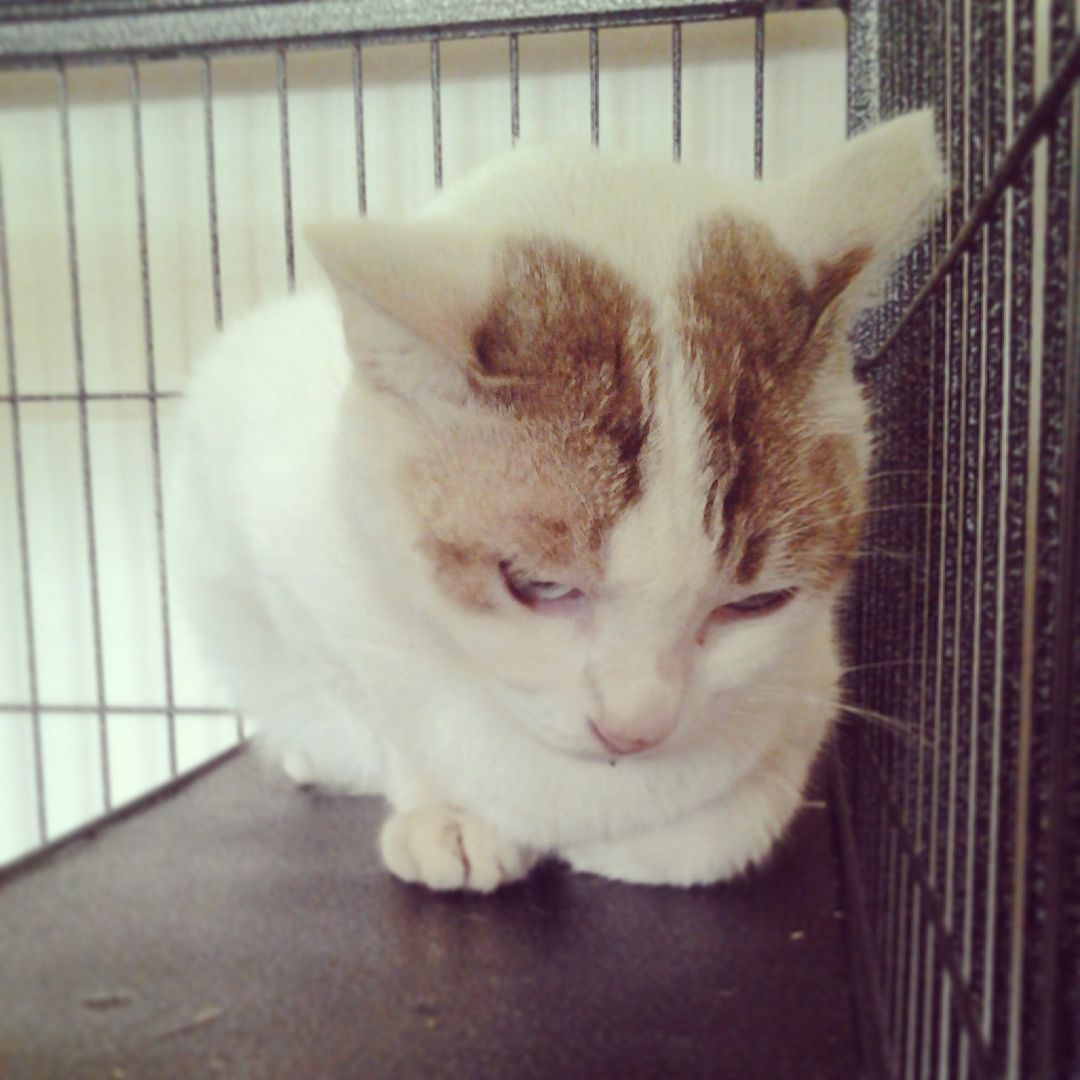 Aston likely suffered from an accident and the trauma resulted in nerve damage in his hind leg. As a result he drags his leg, cannot stand fully and also does not balance very well. The initial advice we had was to give him physiotherapy by encouraging him to walk so that the leg remains useful. There is no real 'cure' for this.
Unfortunately, because most cats that suffer from central nervous system disorder also have mood disorders, Aston is having symptoms of depression. He is lethargic, has poor appetite, and is very moody unless he gets hugs and massages. So physiotherapy is challenging. Also, his general weakness resulted in him getting the flu' and this exacerbated his poor appetite and energy levels even more. We put him on vibravet antibiotics and subcutaneous fluids to treat his flu'.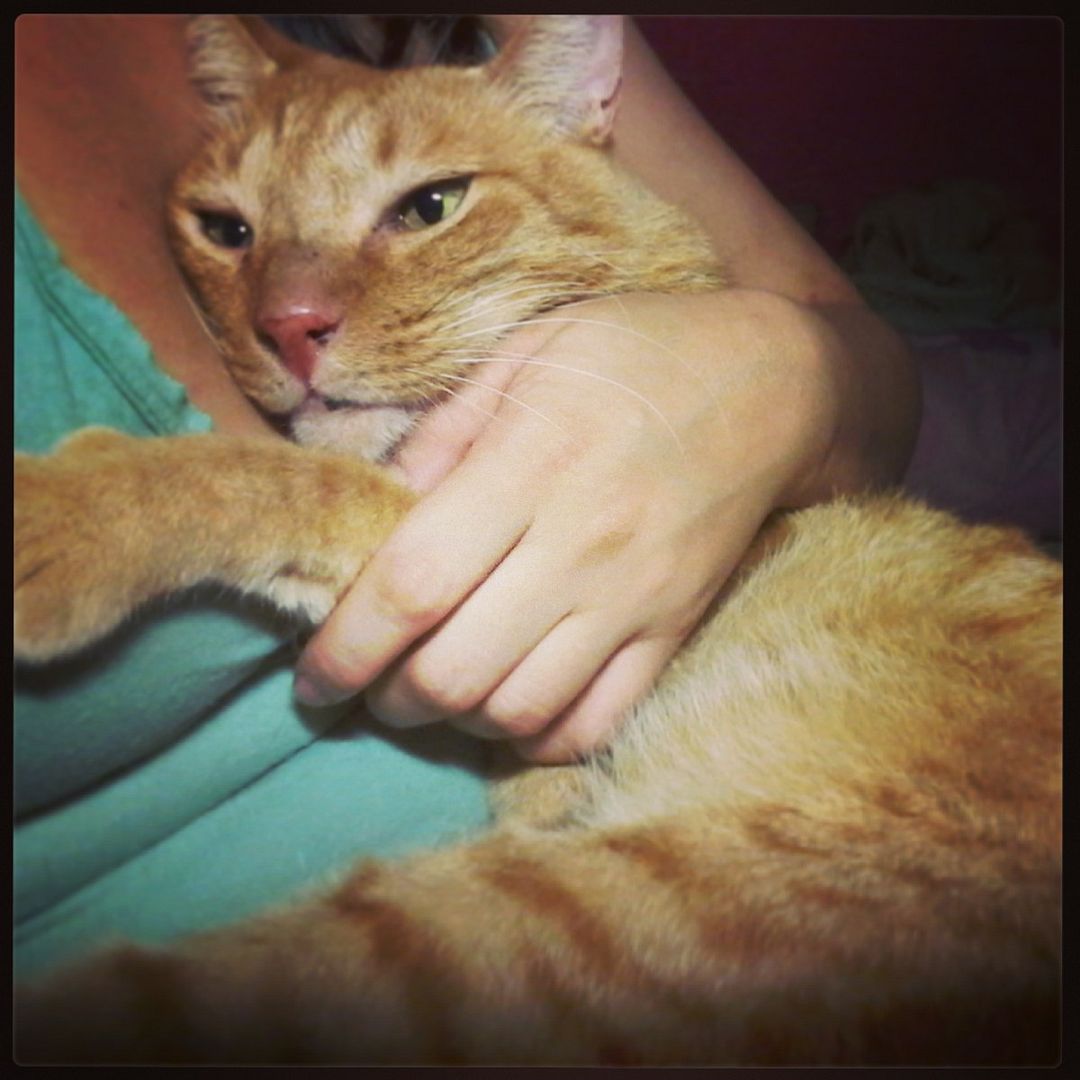 The only way to cure nerve damage is through veterinary acupuncture. We brought him to Dr Oh at Mt Pleasant branch at Katong and he was very brave about it that the vet could place as many needles as was necessary and for as long as needed. Aston became more alert and lively after his first session. He will need to see Dr Oh about twice a week till he can walk again.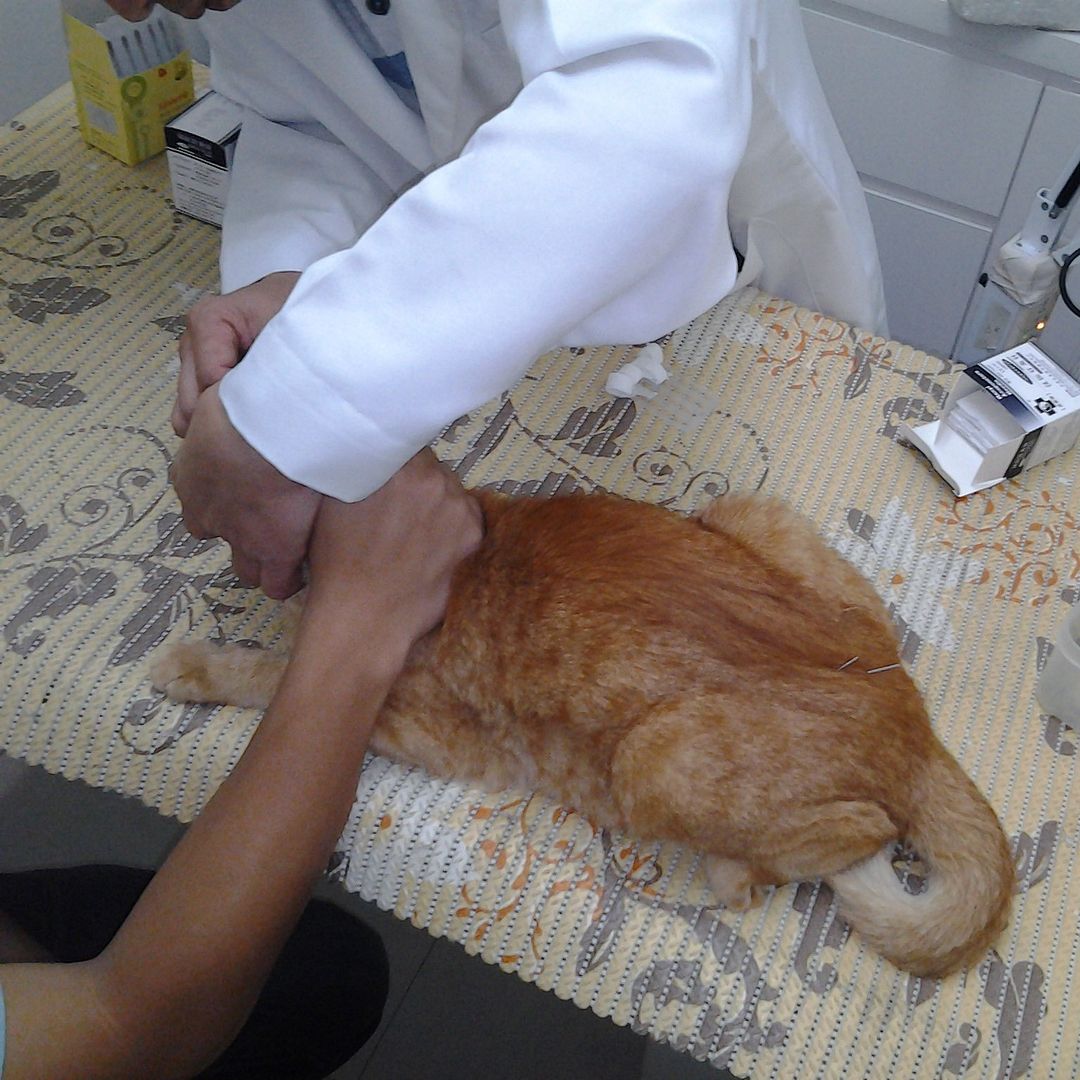 The next latest intake is B1, a stray cat from Choa Chu Kang who was found lethargic and anemic by two of our Foster Care Volunteers Diana and Rashid on 16 July, Tuesday. They brought him to the vet and found out he has blood parasite infection (mycoplasma haemophilus) that he contracted through flea bites. This caused his white and red blood cell count to dip, and also elevated his liver enzymes, and he had a fever. He was put on vibravet and had to stay indoors for a while till he picked up in energy. We put Revolution on him, medicated him and treated his fever.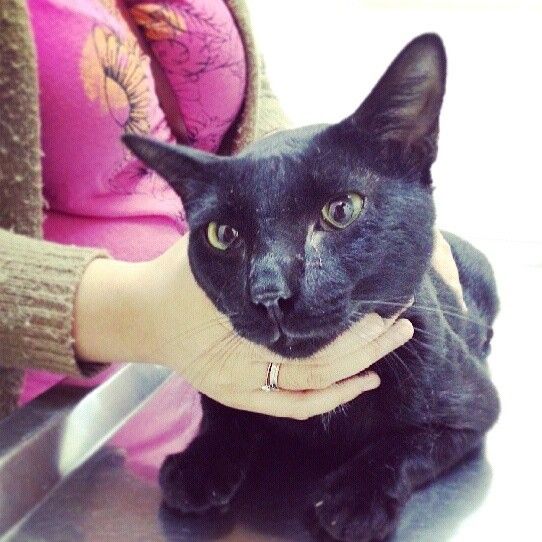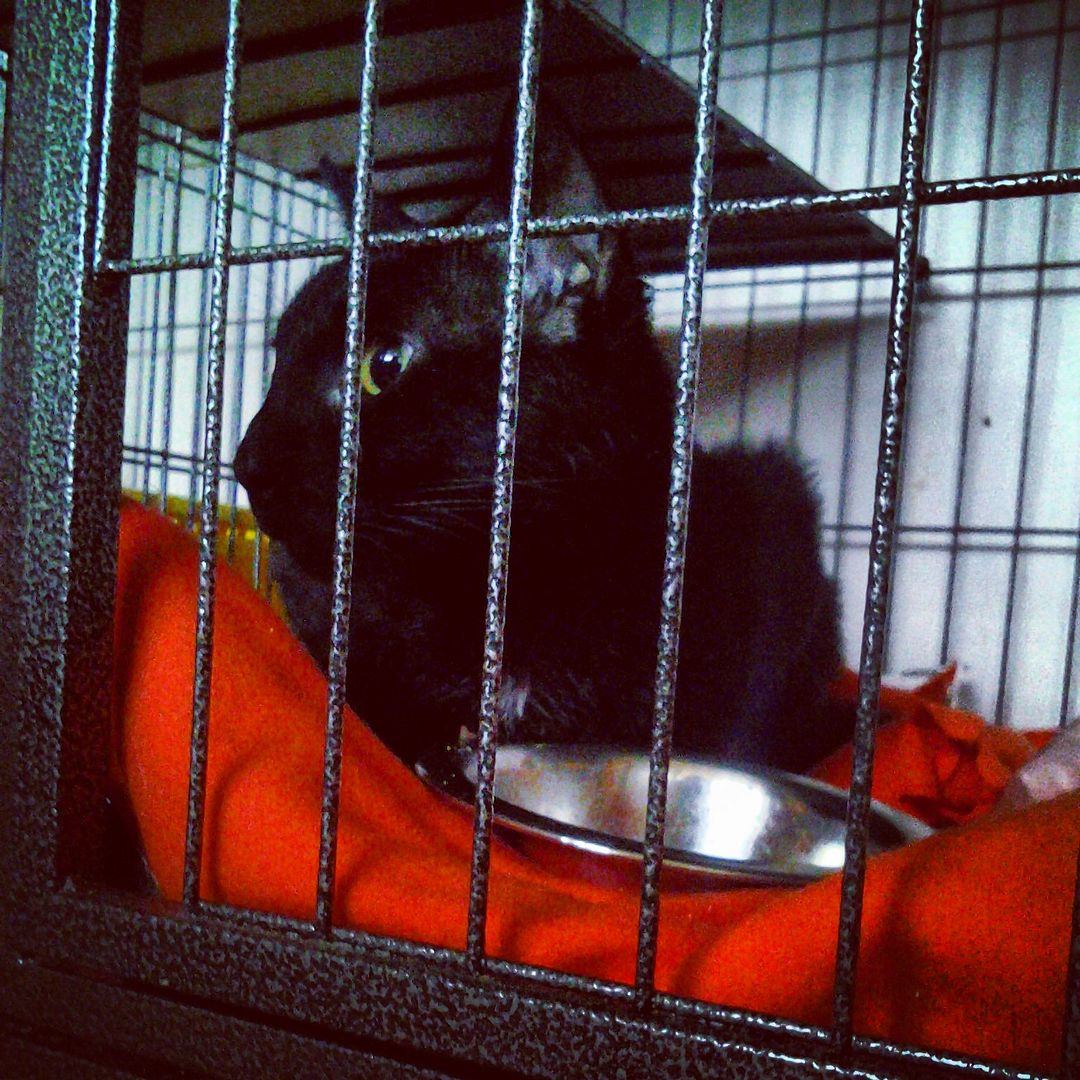 B1 is unhappy being indoors however, and consistently messes up his cat suite and meows day and night. Now that he is stable, Diana and Rashid are bringing B1 back to Choa Chu Kang to medicate him from there and get him neutered too as he is a newly dumped cat in the area.
Watch for updates on the newbies, the current foster cats and the kitties for adoption on our Instagram (@luvkuching), Twitter (@luvkuching) and Facebook (fb.com/luvkuching)!