Sometime last month there was a crew visiting Love Kuching. Who could it be? Sealy and Sayang look curiously at the people working in their home.
Echo wondered who all these people were and what were those lights for? It's so different than a normal photoshoot by Furry Photos who usually came by to take pictures of the cats that are available to be adopted.
It was Pornsak! He was hosting a new show, Secrets in the Hood, premiering on Channel U, 9pm on 6 August! You can catch it every Tuesday night. We don't know which episode Love Kuching will be in but if you miss it, it'll be on Xinmsn for Catch Up TV too.
Having cats walking around curiously on shoot can be really interesting. If you ever want to see how Love Kuching is run or listen to the volunteers, catch Secrets in the Hood! We'll try to repost or tweet when the episode with us is on if we see the promotional teasers for it.
What you don't get to see on TV is that the cats kept trying to get away more than usual. They would be so nice and huggable but when the camera is on, they start to walk towards it!
And then other kaypoh cats will want to be in shot or meow when they usually would be quiet.
I don't know what is going on in this interview but we'll know…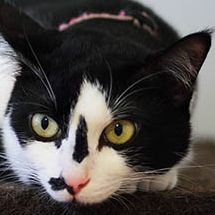 Make a financial gift via a deposit to our POSB savings account 188-52652-7. Find out more.Become a monthly giver to help ensure our rescues continue getting their needs met.Feed and provide litter to the cats we foster via our corporate sponsor The Water Dish. Follow on us on Instagram, Twitter, Facebook and Pinterest.