Fall in love again with a cat, and make it yours. You are invited to our adoption event on 28 Sept at our foster home. Play with cats and kittens, have dessert and drinks on us, take part in our quiz and learn something new about cats. Bring a family member!
Know someone who has been talking about cats in their lives but haven't yet adopted? Spread the word to them by hitting a share button below this post.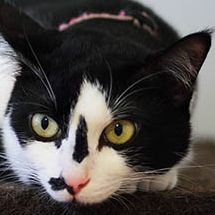 Make a financial gift via a deposit to our POSB savings account 188-52652-7. Find out more.
Become a monthly giver to help ensure our rescues continue getting their needs met.
Feed and provide litter to the cats we foster via our corporate sponsor The Water Dish.
Follow on us on Instagram, Twitter, Facebook and Pinterest.