At a building near Eunos that used to be an orphanage, there is a colony of stray cats. A lady who feeds strays nearby has been popping over every day to feed them, but has been unable to sterilise all of them. Some are already eartipped, the rest, like this queen who who looks like she recently gave birth, are unsterilised, with no hopes of getting fixed. Her kittens are nowhere to be found.
Here is where we, and you, come in. Tomorrow morning, we are going to trap for sterilisation, about 6 cats in this ex-orphanage and nearby back alley.
The alley adjoining the building houses shops and residences, tenants of which are not all keen on cats. One is an avid complainant, and has been hostile to our suggestions of putting up meshing to prevent cats from going indoors. We advised the feeder to feed further away from the people who tend to complain about the cats.
The sterilisation will make the cats better urban wildlife neighbours, and especially for the unsterilised toms, prevent them from using the shop backdoors as places to mark territory with their pee. When sterilised, male cats either completely stop spraying, or, even if it has become a habit, the smell is not as pungent. There will also be less fights of course!
The empty orphanage is now state land, which means that the cats are safe staying there for now. State land buildings very rarely require pest control action, and AVA cannot access the building without seeking approval. Until URA has slated redevelopment of the site, there is no signs of dangerous construction in the immediate future either.
What you can do:
We need funds to sterilise the 6 cats we have identified for TNR. The 6 cats are in the photographs above, and look to be 4 females and 2 males. According to the feeder there are actually more but on two separate recces we only spotted the total of these 6. We hope to get all of them tomorrow morning.
The sterilisation will cost $30 for a male cat and range $45-65 for female cats. The trapping and transport will cost a total of $80 and boarding for pre- and post-op at $5 per cat. This brings the projected expense for this TNR to be $280.
If you wish to give to our Sterilisation Fund which is slated specifically for TNR expenses, you can deposit to our POSB savings account, no. 188-52652-7 and thereafter email us to indicate that you have given a gift for the Sterilisation Fund. If you need a receipt you can request for one to be mailed to you by regular post.
Thank you for your support. Here are some photos of cats already sterilised at this site, and we can soon add to the number of eartipped kitties: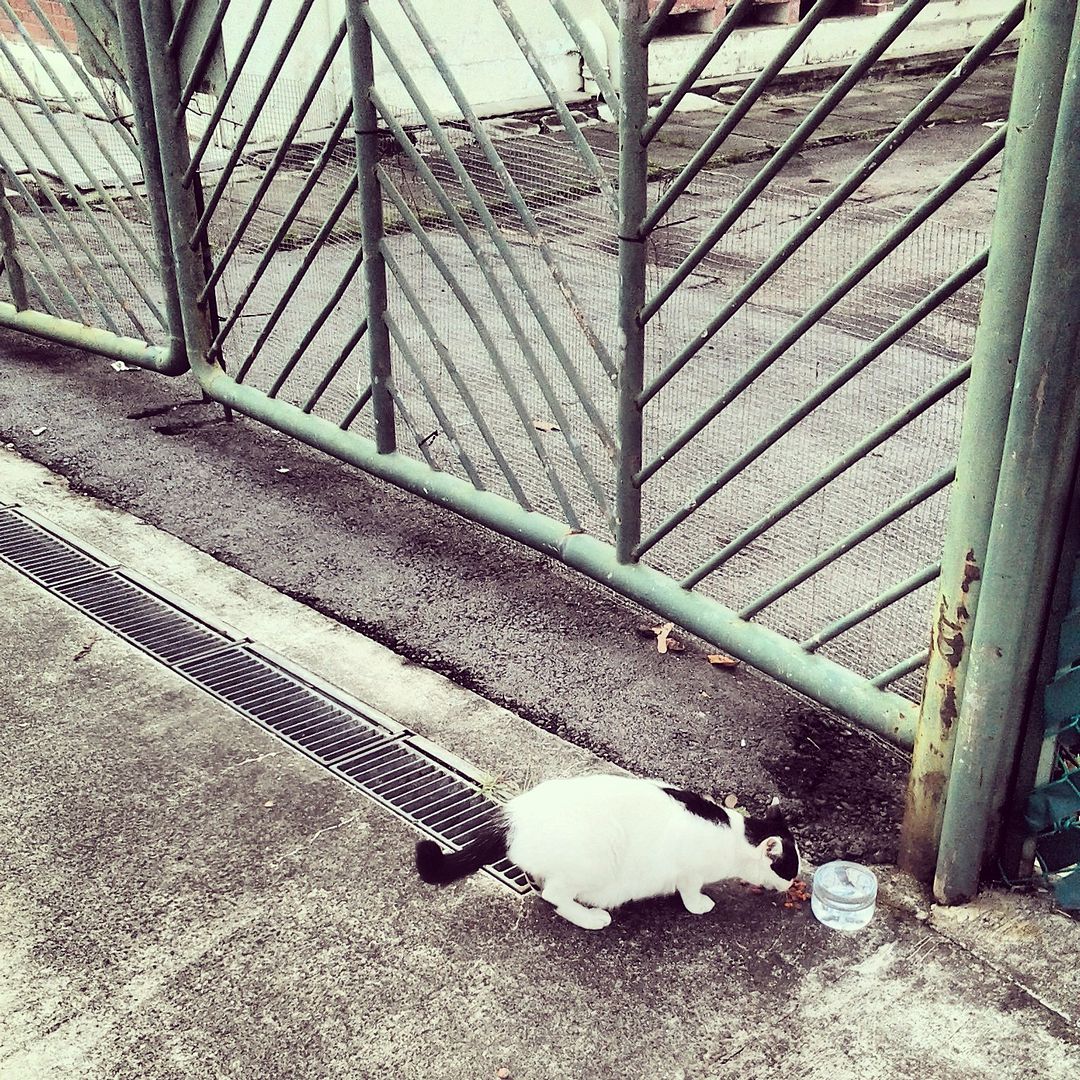 Where there is a fence preventing human entry, always feed cats outside
One of the the two seal cross-Siamese, the older one, is sterilised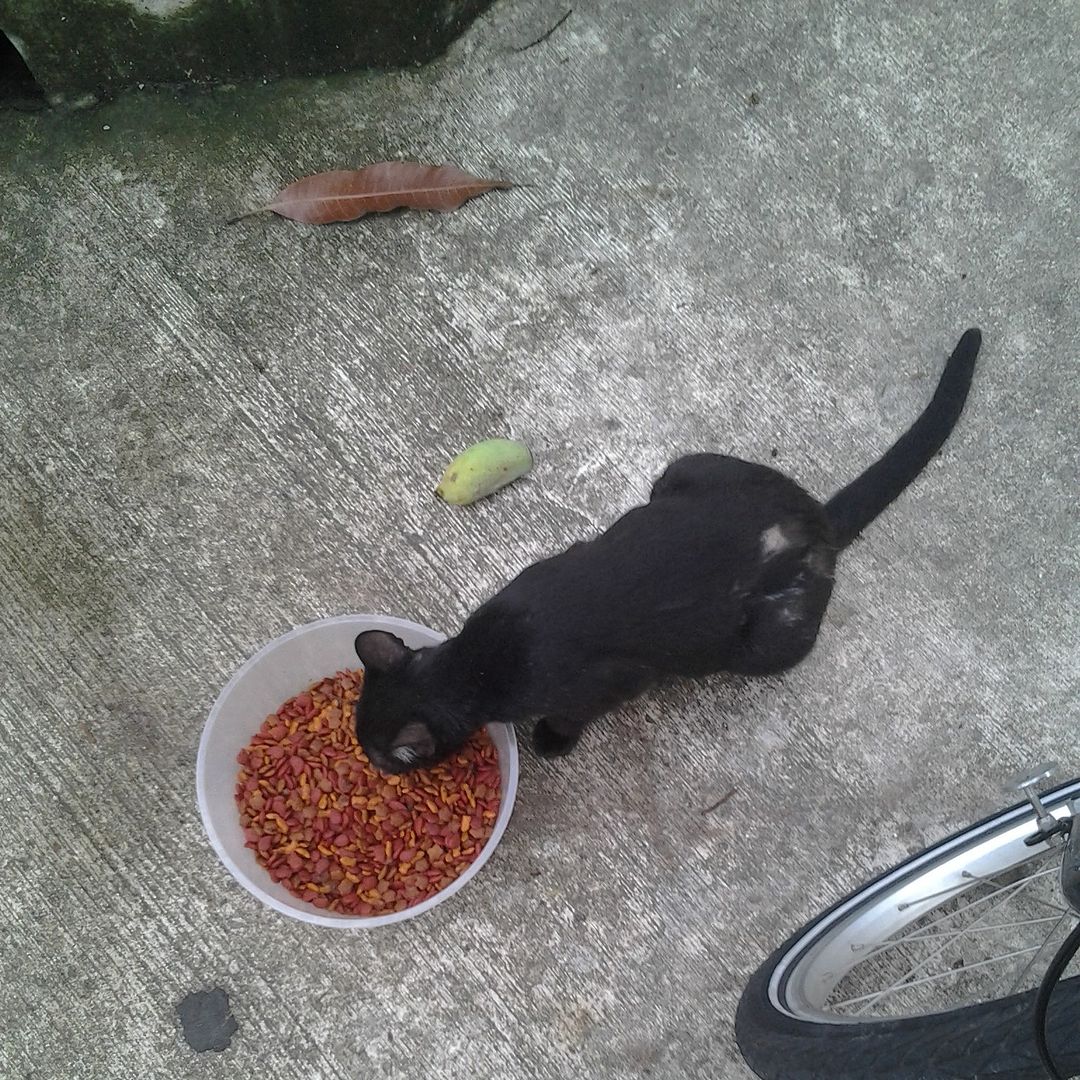 One of the friendly sterilised females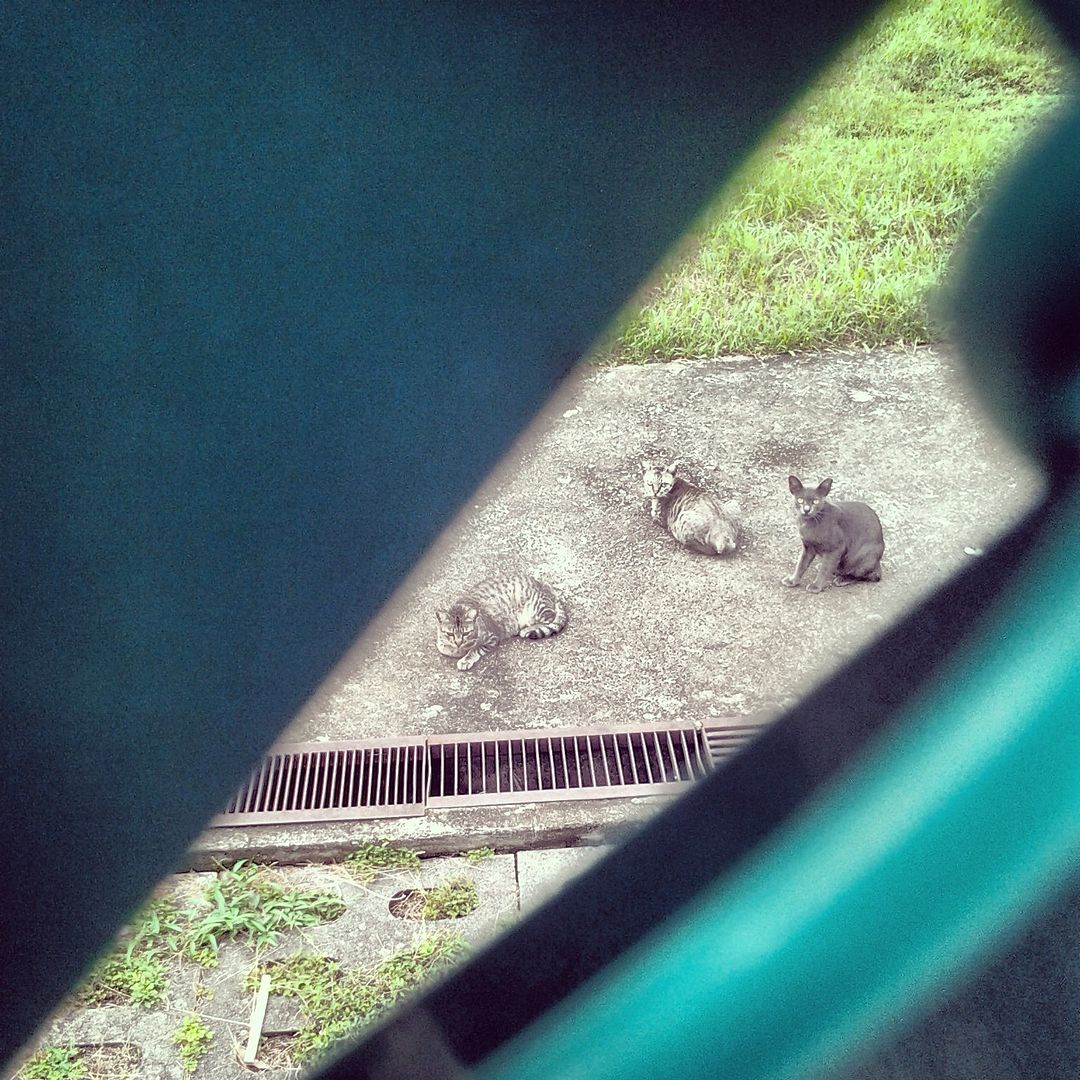 From outside, saw beautiful sterilised silver and blue kitties, shy to come out
NB: You may notice some of these cats have flea dermatitis, tomorrow we will bring some flea repellent medication for the cats who are willing to let us touch them.
Make a financial gift via a deposit to our POSB savings account 188-52652-7. Find out more.
Become a monthly giver to help ensure our rescues continue getting their needs met.
Feed and provide litter to the cats we foster via our corporate sponsor The Water Dish.
Follow on us on Instagram, Twitter, Facebook and Pinterest.