These hand painted wooded brooches is the first in Alfie's range of kitty inspired accessories!
Alfie De Meow jewellery is available online on Etsy, and at Dulcetfig at 41 Haji Lane. 10% of sales for the rest of this year comes to us! So, pin a brooch on your bag or outfit, help some cats, look awesome, support local.
The hand painted wooden cat brooches featured above retail at $12 per piece.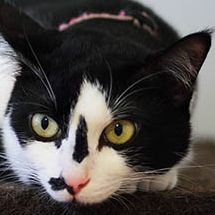 Make a financial gift via a deposit to our POSB savings account 188-52652-7. Find out more.
Become a monthly giver to help ensure our rescues continue getting their needs met.
Feed and provide litter to the cats we foster via our corporate sponsor The Water Dish.
Follow on us on Instagram, Twitter, Facebook and Pinterest.