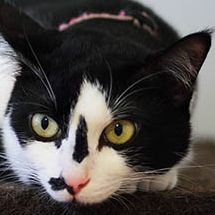 Make a financial gift via a deposit to our POSB savings account 188-52652-7. Find out more.
Feed and provide litter to the cats we foster via our corporate sponsor The Water Dish.
Follow on us on Instagram, Twitter, Facebook and Pinterest.
People have been asking us repeatedly, "We always see you guys on Instagram, Twitter and Facebook talking about TNR, along with kitties in cages to accompany these posts. So, what exactly is TNR?" Granted, when I first started volunteering with Love Kuching Project, I was also clueless about this term too, until I asked around and did more reading up about this endeavour.
What is this TNR programme that we, at Love Kuching Project, regularly carry out at overpopulated cat colonies where there are no active or financial able caregivers? TNR, is the abbreviation for "Trap-Neuter-Return," a humane and effective approach for managing stray cats in a community estate. Trap-Neuter-Return improves the lives of stray cats, improves their relationships with the people who live near them, and decreases the size of colonies gradually over time. These studies have been conducted in many countries around the world, and have been published in a variety of peer-reviewed scientific journals, for example, here's a case study done in Italy's capital, Rome. Management of Feral Domestic Cats in the Urban Environment of Rome (Italy)
The TNR programme works; all three cats in my neighbourhood have now been accepted
as coexisting fellow residents of my estate and tolerated, or avoided, if there
are people who don't like cats. A neighbour who also loves cats had a meeting
with our MCST (condominium "town council") about the issue of the vacuum effect and subjected the cats to the TNR programme at her own expense.
By eliminating mating behaviours, Trap-Neuter-Return makes cats better neighbours. Neutered cats are behaviourally more tolerable and make less noise, for example, and fight less. Gone will be the quiet still nights that are suddenly broken by caterwauling and feline territorial squabbles. One study found that calls to animal control about cats decreased after a TNR program was implemented – even though the human population increased. International Society of Feline Medicine Guidelines on Population Management and Welfare of Unowned Domestic Cats (Felis catus)
Community cats that have been subjected to the TNR programme live healthy, long lives, and also make good neighbours. As human beings, we have to understand and accept the fact that we are not the only specie that inhabits this planet. We coexist with other living things, and that includes cats in our residential estates. If we can live with human neighbours, living with cats that are most likely are too afraid to even enter a lift; much less your apartments; which spend most of their time roaming the gardens within your condominium, should never be an issue that aggravates. And look at it this way, the cats are there for a reason, they help us catch vermin too! Body Condition of Feral Cats and the Effect of Neutering
How You Can Get Involved in TNR
1. Notice that a cat does not have a tipped ear? Tipped left ears of cats indicate that the cat has been neutered. If your neighbourhood has cats that need to be neutered, you can contact out cat transport person (Damy, +65 9339 0481) who can also help you trap the cat, board the cat after sterilisation, and get the cat neutered at a stray cat rate. You will need to be present, and the date and time has to be pre-arranged. This is at your own expense, which you can thereafter submit to Cat Welfare Society for partial reimbursement. Click here:
Cat Welfare Society Sterilisation Hotline and Reimbursement
2. Saw a colony of cats that need to be neutered? Usually this happens because the cat feeders do not bother to sterilise, or are financially unable to, or because the cats have been newly abandoned onto the site. The colony then grows and the area becomes overpopulated, causing resident complaints and kittens being born into stray cat life. We can help. Contact us at
sterilisation@lovekuchingproject.org
with location information, number of stray cats not neutered, name, and contact number of cat feeders (if any).
In a few weeks, we will be talking about how TNR effectively eliminates the Vacuum Effect commonly seen in stray cat populations in Singapore, especially private condominium estates.