We usually try not to post gory pictures of injured or abused cats, because it may only break all of our hearts seeing them, when action to help the cats is more important instead.
However, last week this boy Edgar came to our doorstep via an emergency rescue by Edmond who was passing through Eunos Crescent. Edgar looks like he has been burned by something, possibly chemical, we will not know for sure, so we cannot be certain he was abused.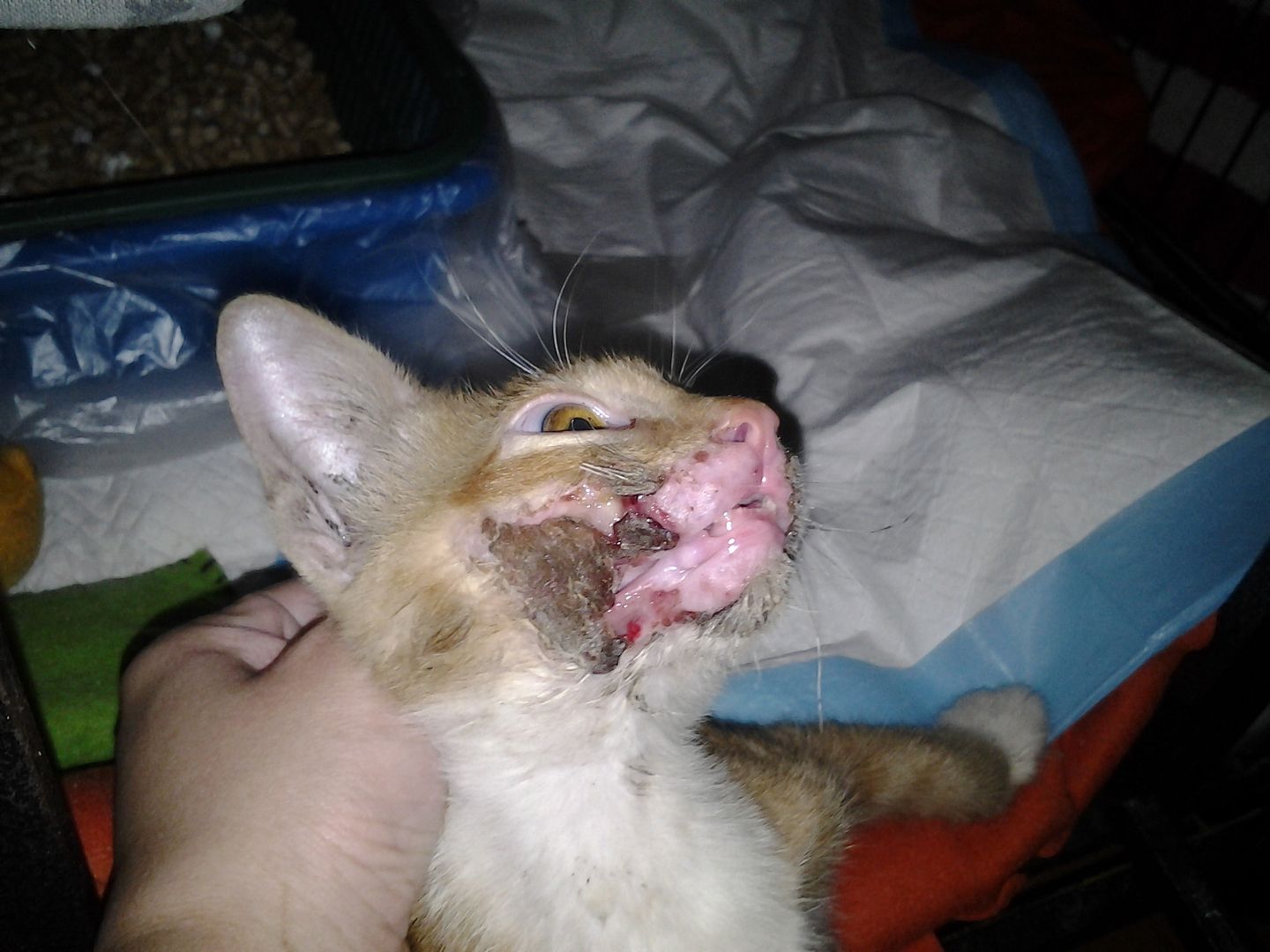 The other side of his face is the same
We brought him to the vet to get a skin scrape to see whether there is any secondary infection of any kind. Turns out he has a bacterial infection, likely staphylococcus. The wound needs debriding and daily medication with Bactroban, an antibacterial cream. Edgar is also on oral antibiotics.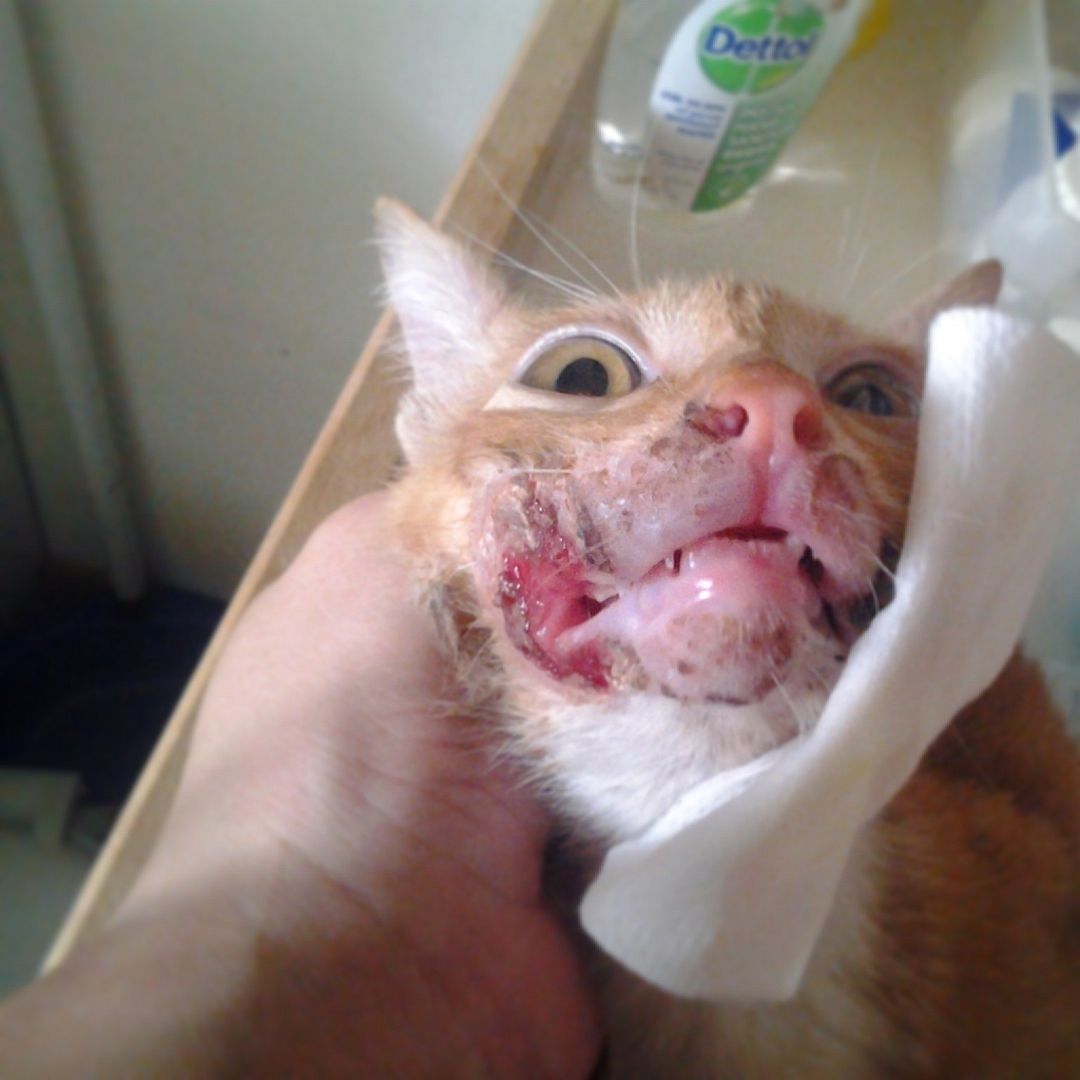 Softening scabs with saline to aid healing
His wounds have turned less septic, which is a good sign, and he is still undergoing treatment here. He bears with the wound care very well, purring every time we clean and medicate his wound, and experiencing lesser pain as the days go by. He has been eating well from the first day, which is always a good sign.
Handsome, chillout Edgar
Edgar came to us at about 7 weeks old estimated, and he is due for another vet check and his vaccination when he recovers from the injury. We are also reporting his progress to Dr Chong in the meantime, to make sure his infection is on track to recovery. He will then be made available for adoption.
He is a very sweet boy, easy going, and enjoys cuddling. We hope to get to know him more, as he eventually gets to interact with the others in the foster home.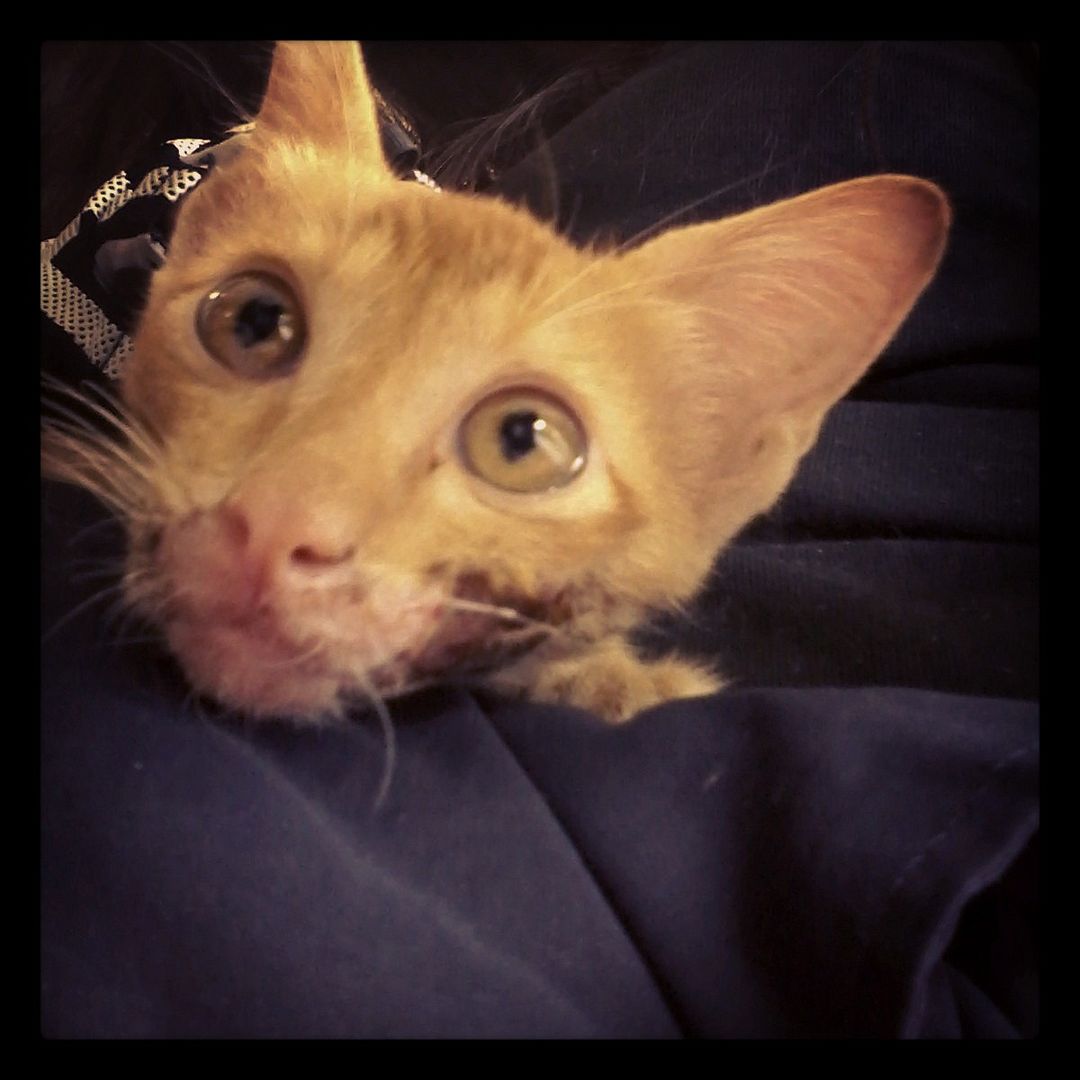 Edgar cuddling with his Auntie Elaine when at vet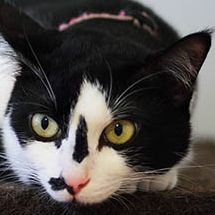 Make a financial gift via a deposit to our POSB savings account 188-52652-7. Find out more.
Become a monthly giver to help ensure our rescues continue getting their needs met.
Feed and provide litter to the cats we foster via our corporate sponsor The Water Dish.
Follow on us on Instagram, Twitter, Facebook and Pinterest.