Dumpling in her cat suite, hiding in a shoebox
If you follow us on Facebook, Twitter or Instagram, you would know by know that Dumpling recently had a minor surgery to drain a head abscess. Here is more about her condition that caused the abscess.
Head abscess from 2 weeks ago
Before Dumpling suddenly developed a head abscess, she had been having a prolonged bout of flu'. Her empty eye socket was always tearing and she was already on her second course of antibiotics. She also had ear mites that took a while to clear up despite Revolution and pyrethins ear cleaner, but that was a minor problem compared to her other ailments.
When she was brought to the vet for the abscess, the vet had to put her under general anaesthesia to lance and drain it. The head abscess developed due to deformed sinuses, and it also tends to recur. Recurrence means constant surgeries and it means a lot of pain for her.
The vet had to lance and drain the abscess
Dumpling became quite fearful and thus not keen on human contact after this surgery. She is okay with being medicated but will hiss first, always. She has been on Azmira fear flower essence ever since, which helps a lot.
She is now on another course of antibiotics, to ease both the flu' and to help her abscess heal and not get infected. There isn't even a scar now, so what was left for us to do was to research on her condition and to see whether the abscess recurs.
We asked our vet Dr Chong on her case, to find out what is the probability of recurrence, and the relationship between her chronic flu' and the sinus infection. This is because if Dumpling will forever have both flu' and recurring sinus abscesses requiring repeated surgeries, it may be more humane to euthanise her.
Based on what Dr Chong shared with us, it is likely that the chronic flu' led to the inflamed sinuses, as a respiratory tract infection tends to move upwards. The abscess may not recur in all such cases. In some kittens, there may be loss of the spongy soft bones in the nasal tract that directs air flow, but usually such cases will lead to merely chronic flu', not necessarily recurring head abscesses. This is a good prognosis, because if after some observation, Dumpling does not have another head abscess, she still stands a chance of being rehomed, and definitely be pain-free and feel carefree.
For now, it means she rests, gets socialised more, completes her antibiotics, and we wait and see if her flu' clears up and if the abscess recurs.
This girl also recently developed some kind of pyoderma on her back, and it is also being treated right now with topical medications. Which thankfully she does not scratch or lick.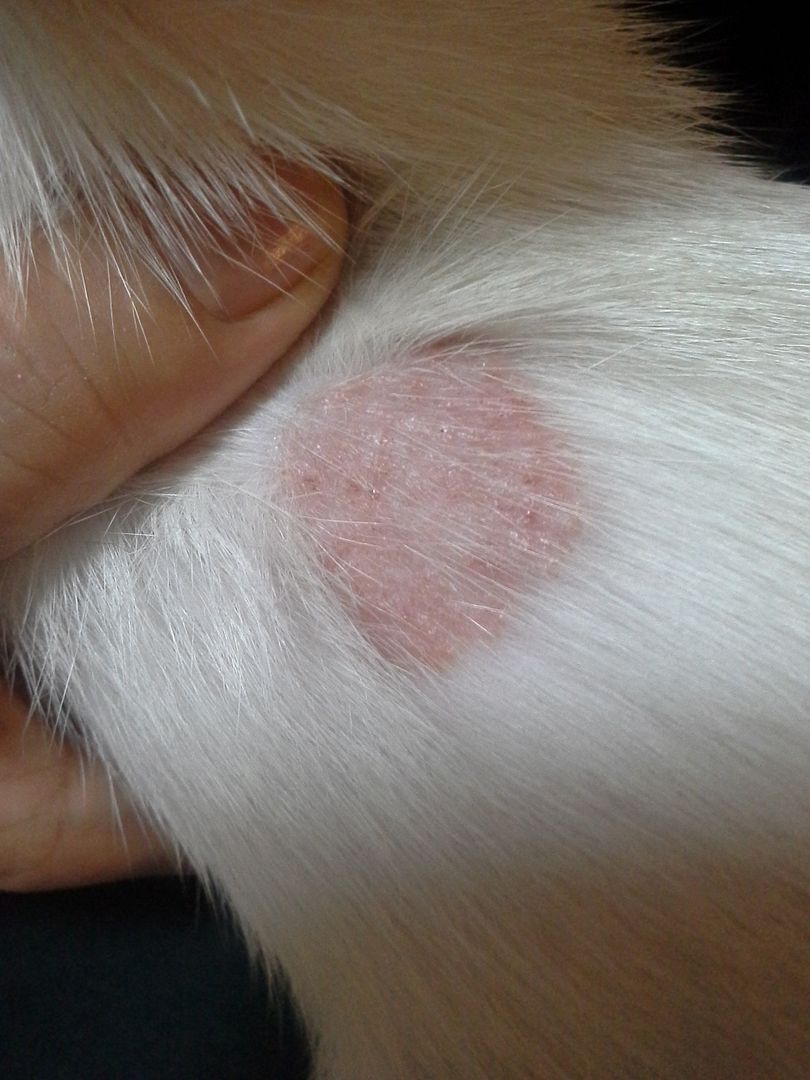 She has no end to her travails! For now, anyway. We're going to try our best to make sure her life gets better. She doesn't want to eat canned food with supplements, so we don't force them on her. We will keep checking in with our vet to make sure we give her treatment that will help.
If or until her condition stabilises, she won't be available for adoption. This is because she is a high commitment kitten that will have a high rate of return or abandonment if adopted now. Therefore, she will be staying with us for quite a while. If you would like to help out with her veterinary costs, you can make a one-time contribution to our account under the Veterinary Fund, at POSB savings 188-52652-7, and thereafter text Elaine at 9088o675 to indicate your intent is for veterinary expenses we incur for the cats.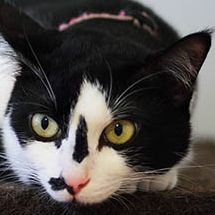 Make a financial gift via a deposit to our POSB savings account 188-52652-7. Find out more.
Become a monthly giver to help ensure our rescues continue getting their needs met.
Feed and provide litter to the cats we foster via our corporate sponsor The Water Dish.
Follow on us on Instagram, Twitter, Facebook and Pinterest.