Remember Kieran?
She is gorgeous right now. Look at her photos!
She was initially adopted by a couple in December who had an adult female cat at home. However, Kieran is a very alpha type of cat and bonds better with male cats.
While behaviour management could have solved the issue in her previous home, ther family had difficulties housing her because Kieran's room was needed urgently for a visitor. Her ex-mom is a volunteer with us and will see Kieran often so the separation anxiety is very minimal. We don't usually allow returns because of the emotional trauma that causes the cats, instead we encourage cat owners to rehome the cats on their own. We made an exception for Kieran.

Kieran came into heat early so she is already neutered but with no tipped ear or tattoo, just a certificate.

Kieran would do best in a household either singly or with a male cat. Personality wise she is very affectionate, and likes to talk a lot. Lovely to cuddle and has amazing soft fur.
If you would like to adopt Kieran, please see right side bar under How to adopt or click here.
Current fundraising need: Make a pledge to our ER Fund.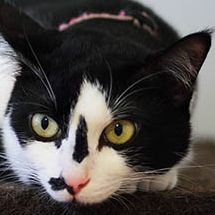 Make a financial gift via a deposit to our POSB savings account 188-52652-7. Find out more. Become a monthly giver to help ensure our rescues continue getting their needs met. Feed and provide litter to the cats we foster via our corporate sponsor The Water Dish. Follow on us on Instagram, Twitter, Facebook and Pinterest.