This is Jemmy, our latest rescue kitten that we didn't blog about till now because he fell ill.
Jemmy loves catnip pillows
Having his first shower and grooming session
He was rescued by one of our volunteers, an effort that was no mean feat. He arrived on 8 February, and we approximated him to be of 7 weeks old at the time.

His rescue story went like this. Our volunteer Camie was out with friends and family when they discovered a kitten was meowing and hiding inside the engine of a parked car. After a long time of trying to get him out, Jemmy was too scared to and it was an impossible feat. They then left a note for the driver of the parked car hoping he will try his best to remove the kitten before he drove off.

Hours later, Jemmy was still there. The motorist had not returned to his car. In the end, Camie's friends and family jacked up the car the got Jemmy out. But he was so scared, he ran to hide under a motorcycle. Being so afraid of his surroundings meant that he was not a kitten born on the streets but was abandoned. He was very affectionate, and we took him in hoping he would be a positive influence on Dumpling and Elfie who were still far back in their socialisation period. He in the end did make a difference.

We were about to post him up for adoption, and get him vaccinated as soon as possible, but then he got the flu'.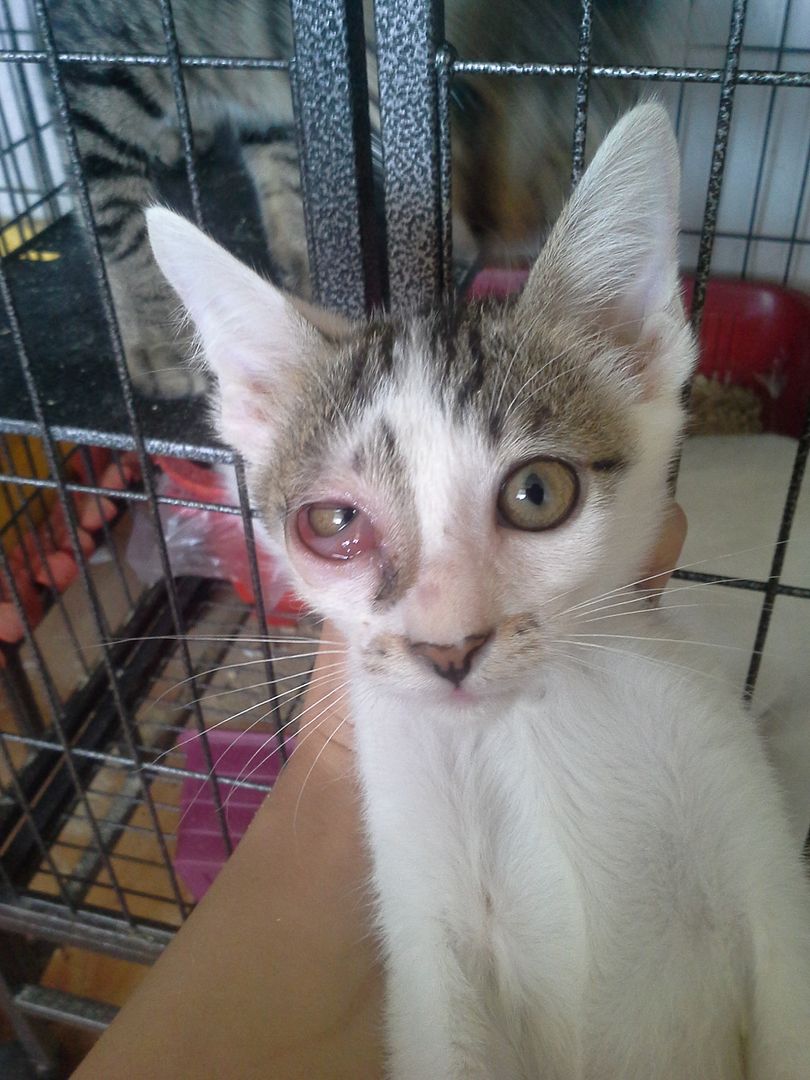 The poor thing face!

After he recovered, he got his vaccination and check up and is now a-okay!

He is super active, playful, and affectionate, and he doesn't even mind Scotty the dog.


An introduction session
Became a good friend to his pen-mates

Then, before we could post him for adoption with his lovely portraits taken by Furry Photos, a couple approached us for a kitten that was about Jemmy's age. They didn't care what colour, what gender, and they fulfilled the criteria for adoption: their house windows were super cat-proof.

By Saturday, Jemmy got adopted!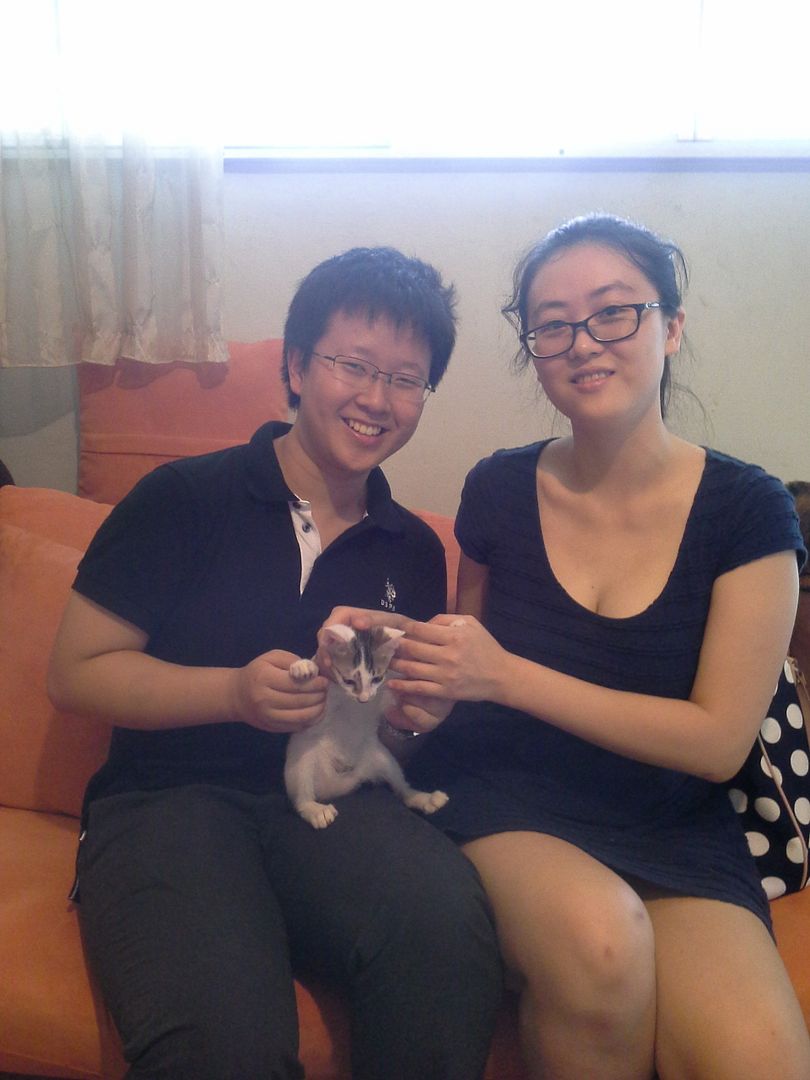 Jemmy with his new parents!


We like how this story went from rescue to rehabiliation to rehoming in one post! Hope you enjoyed it too. We want the same kind of stories for the other kittens still waiting for adoption. See the right side bar under Adoption Alert and give the other kitties their forever homes too!





Current fundraising need: Make a pledge to our ER Fund.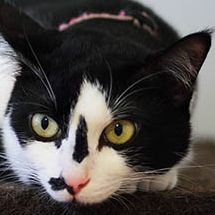 Make a financial gift via a deposit to our POSB savings account 188-52652-7. Find out more. Become a monthly giver to help ensure our rescues continue getting their needs met. Feed and provide litter to the cats we foster via our corporate sponsor The Water Dish. Follow on us on Instagram, Twitter, Facebook and Pinterest.