Dear cat angels, here is our latest fund balance, as well as the breakdown into our various Funds that are used for different types of catty expenses. Everything in a bracket is a deficit. The final figure below is the total of what is in our bank account and petty cash box. Everything in this chart worries us.
We -really- need help as soon as possible. If a veterinary emergency occurs today, we will not have enough to say, "Let's save this cat," because of lack of funds that may hinder more expensive treatments; $489.61 is not a safe amount to have.
How you can help:
Give immediately. Deposit through an ATM or CDM or use internet/mobile banking to our bank account POSB savings 188-52652-7. Any amount will do, there is no such thing as a sum that is too small.
If you are giving towards a specific Fund, for example you wish your $x to go towards veterinary expenses and medications only, email us to indicate you have given to the Veterinary Fund. The same applies for the other Funds. Cat angels, you can choose to give to a specific Fund, just indicate so through an SMS. If you have no preference, your gift will go towards our general balance.
If you wish to have a hardcopy (non tax deductible though) receipt, email us as well, with your mailing address so we can write one out for you.
Give us food and litter. This means we do not need to buy food and litter, and the actual dollar sum expenses will not need to be paid by us. How: To give dry food, click here. To give canned food, click here. To give litter, click here. All are at charity rates that our corporate sponsor The Water Dish has offered, and come with delivery to our foster space. If you wish to give through a different method, the food and type of litter must be the same, so as not to disrupt the welfare of the cats. To obtain our address, email us if you wish to donate through different means.
Click the share and RT buttons. You may not be able to give much, or give at all, but someone in your social circle might be able to. Put this appeal on every social media platform you can. Get the word out. Be our ambassador.
For those that have already given after seeing our last blog post regarding Dumpling and Lucky, THANK YOU SO MUCH. Every time we receive a gift, the amount notwithstanding, we always feel very touched. It means you support the work we are doing and believe in us. That is why there is no such thing as a sum too small.
Current fundraising need: Make a pledge to our ER Fund.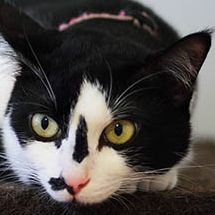 Make a financial gift via a deposit to our POSB savings account 188-52652-7. Find out more.
Become a monthly giver to help ensure our rescues continue getting their needs met.
Feed and provide litter to the cats we foster via our corporate sponsor The Water Dish.
Follow on us on Instagram, Twitter, Facebook and Pinterest.