On 12th April we received a call from Christine who works in the Ang Mo Kio industrial area. She had found a baby kitten, probably less than 3 weeks old, meowing away, on the carpark ground. A hunt produced no clues of a nearby stray mother cat or similarly aged siblings, and the security personnel also shared that there were no stray cats in the area. Thus, Moca is likely an abandoned kitten.
Christine and Aloysious set about buying kitten supplies, trying to hand feed the orphan baby kitten but it still kept mewing away. Christine's sister is allergic to cats, and after the weekend ended, there would be no one in the house to take care of little Moca. The situation that Moca was in made this baby kitty a suitable Love Kuching case to handle.
True enough, based on Moca's teeth development and size, he was about 2.5 weeks old.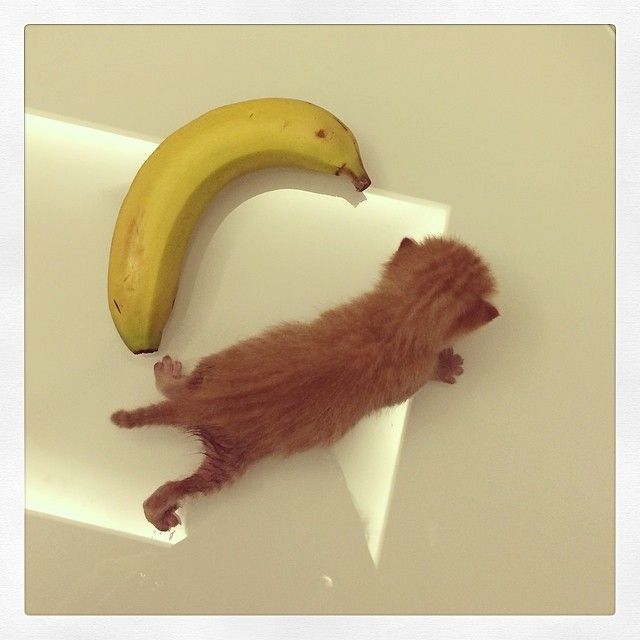 Banana-sized Moca
We named the kitty Moca after the 'Mo' in Ang Mo Kio and 'ca' after Christine and Aloysious, his rescuers. Moca was still in the age range requiring handfeeding regularly, and is thus now being fostered by one of our volunteers, our Treasurer Vivien, because her work schedule alternates with her hubby's – this way there is always one human around for Moca.
Needs round-the-clock handfeeding
They are now at the stage of slowly introducing solid food to Moca, but different kittens take to this at varying paces. Once Moca is able to eat on own, does not need a bottle, and can use a litterbox, he can then move back to our foster space to be readied for adoption. Apart from food and litter training, he also needs to be dewormed.
Give us some time, and watch our blog for his adoption post when he is finally ready. For now…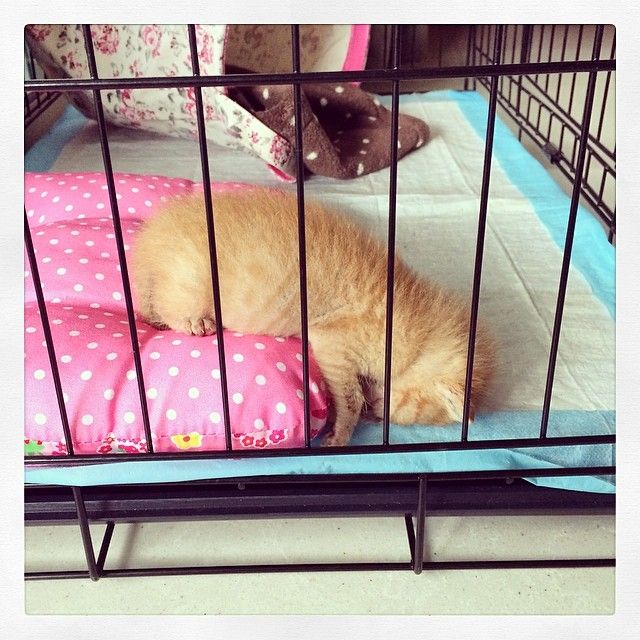 Thank you for rescuing me… zzz
Current fundraising need: Make a pledge to our ER Fund.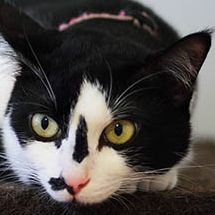 Make a financial gift via a deposit to our POSB savings account 188-52652-7. Find out more.
Become a monthly giver to help ensure our rescues continue getting their needs met.
Feed and provide litter to the cats we foster via our corporate sponsor The Water Dish.
Follow on us on Instagram, Twitter, Facebook and Pinterest.