We are hoping to organise a cat care talk in July for cat owners who want to learn more about caring for their cats better.
It will not be at our foster home, but we will bring some of our foster kitties there, as we need a conducive environment for the talk itself: our foster lounge is small, cosy and warm when there are many people!
You will get a goody bag, not only from sponsors but also trial sizes of the holistic remedies we use at Love Kuching.
We'd like to know if you are keen on this because it would be really sad if we aim for 20 attendees and only 3 show up.
Will it be free? No, unfortunately, as we do need to raise funds whenever we can. It will be an affordable fee that will be worth your money both for the talk and the goody bag.
If you are keen, drop is a comment either on this blog post, Facebook, or Twitter.
We will update the firmed up date and time once we secure the location, so now it is a matter of whether you would like to come or not!
Say yes…
Current fundraising need: Make a pledge to our ER Fund.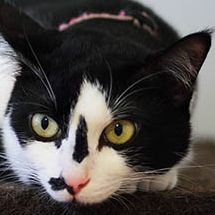 Make a financial gift via a deposit to our POSB savings account 188-52652-7. Find out more. Become a monthly giver to help ensure our rescues continue getting their needs met. Feed and provide litter to the cats we foster via our corporate sponsor The Water Dish. Follow on us on Instagram, Twitter, Facebook and Pinterest.