Update: Funds raised, date confirmed, Sunday afternoon 1 June
We have been doing Feline Therapy and have started work at Renci at a trial level, when we were approached by the operations guy, Rain, who happens to help feed the stray cat colony within the nursing home grounds itself.
The cats are mostly at the rubbish collection point, where the cleaners also help to clear unfinished food. During the weekends, the cleaners help to feed the cats.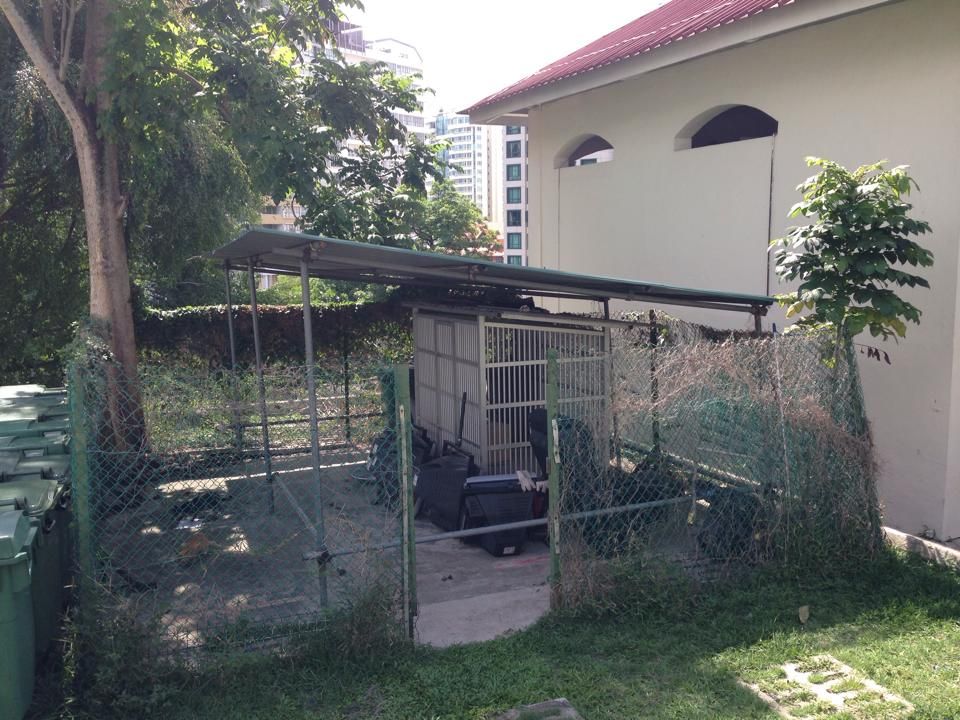 Rubbish collection point, also feeding area
2 torbies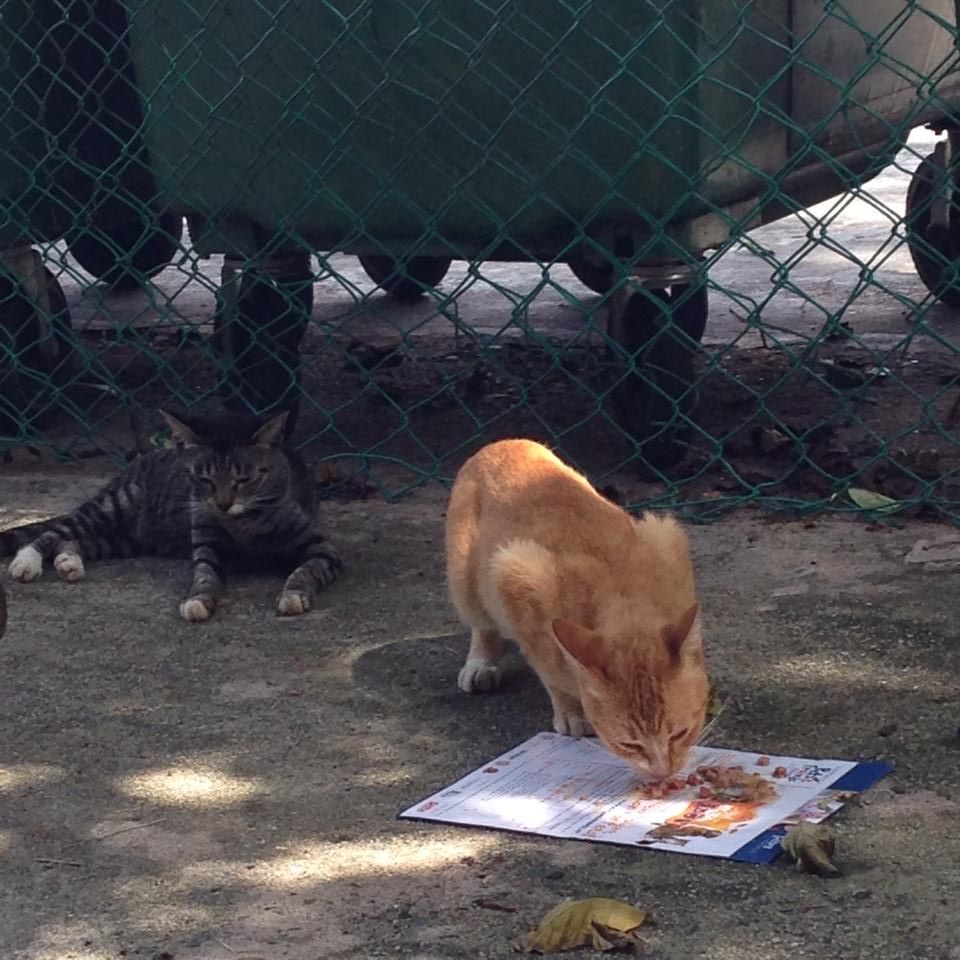 1 ginger and 1 tabby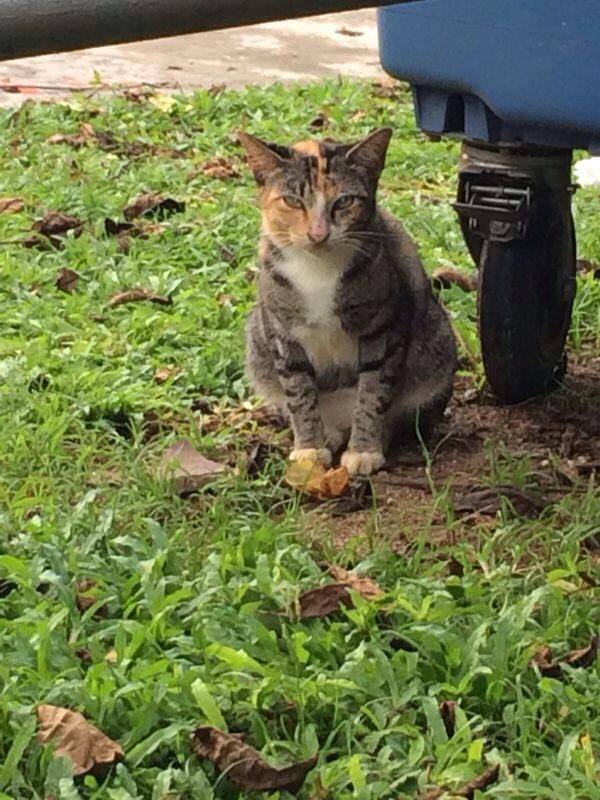 1 tri-coloured cat
Another 2 tabbies
There is also a tuxedo male who sired some kittens but he often hides in the drains here:
The small drain is where some cats hide
We are hoping to trap at least 7 of the cats we sighted (plus the missing tuxedo) and hope to reduce the growth of the stray cat population in the nursing home.
But we need your help.
Our Sterilisation Fund balance right now is in deficit of $143.43.We cannot do this project without you.
It costs $30 to neuter a male cat, $40 to $60 to neuter a female cat, and $80 for trapping. Each cat also needs to board for post-op care and that is at $6 per cat. From what we recce-ed, we estimate there are 4 males and 3 females. That comes up to an estimate of $491. That is more than what we have in our Sterilisation Fund right now.
How you can help
Make a deposit to our POSB savings bank account 188-52652-7 and email us to say you have given to our Sterilisation Fund.
Once we have raised enough money to go ahead with the project, we will update when the TNR will begin.
If you cannot give, use the share buttons below to share this pressing need right now.
Donate to our cause by making a deposit to our POSB savings account 188-52652-7.