We met Mac last Tuesday night when his rescuer Nafisa, with the help of our trapper, brought him to our foster home, from Tai Seng industrial area. He was very skinny, bleeding from his mouth and had a lot of mucus coming out from it. He was also very feral and didn't want to be touched. We brought him to the vet the next day.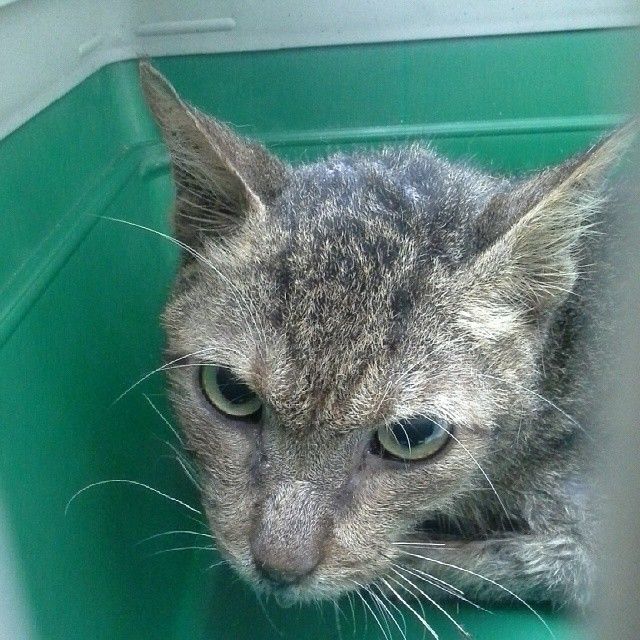 Mac on the way to the vet
It turns out he has very bad gum disease, which was so painful he couldn't eat, hence his emaciated state. His lungs, heart, kidney and liver are fine, but he is FIV and FeLV positive, which means he has to stay inside his cage and not share food bowls, since his FeLV is already symptomatic with his weakness.
Dr Chong gave him a steroidal jab, and an antibiotics jab, after drawing blood from him to do the tests.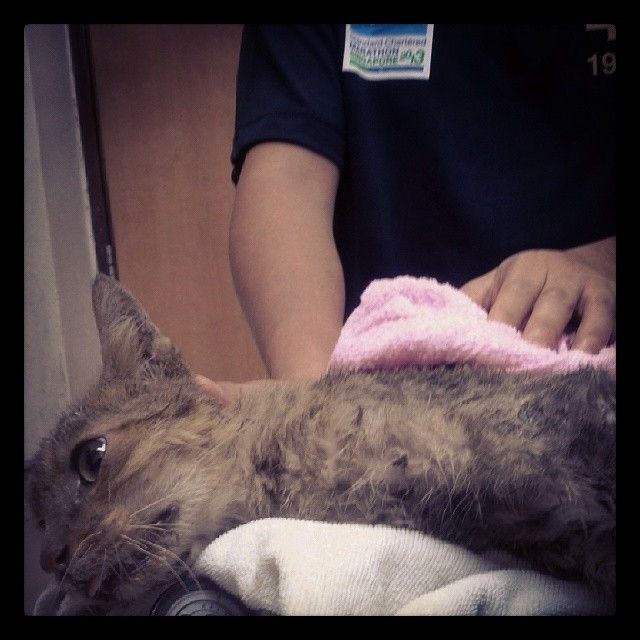 Andy helping to hold him still
It was difficult to get him to start eating again at first. His mouth was still bleeding and he was obviously still feeling some pain. We made him an aromatherapy pillow to put beside him, and then he finally started eating. Inside the pillow: helichrysum, myrrh, copaiba for pain, cistus (to stop bleeding), tea tree oil (for gum disease) and Ruta Vala (to calm him down).
We also found that he LOVES food with bonito flakes and at first wouldn't eat anything without it. Immediately we placed an order for bonito flakes just for him. He now eats his supplements in his food completely, as long as there is bonito flakes in it. He also has started to be less feral.
We couldn't bathe him, so in case he had fleas or mites, we had Revolution applied on every cat. Kudos to the volunteers for doing this, weighing every cat and dispensing the right amount (we buy the one for large dogs, cheaper, it is 0.05ml / kg of body weight).
He is however still drooling from his mouth, which means his gum disease needs long term management.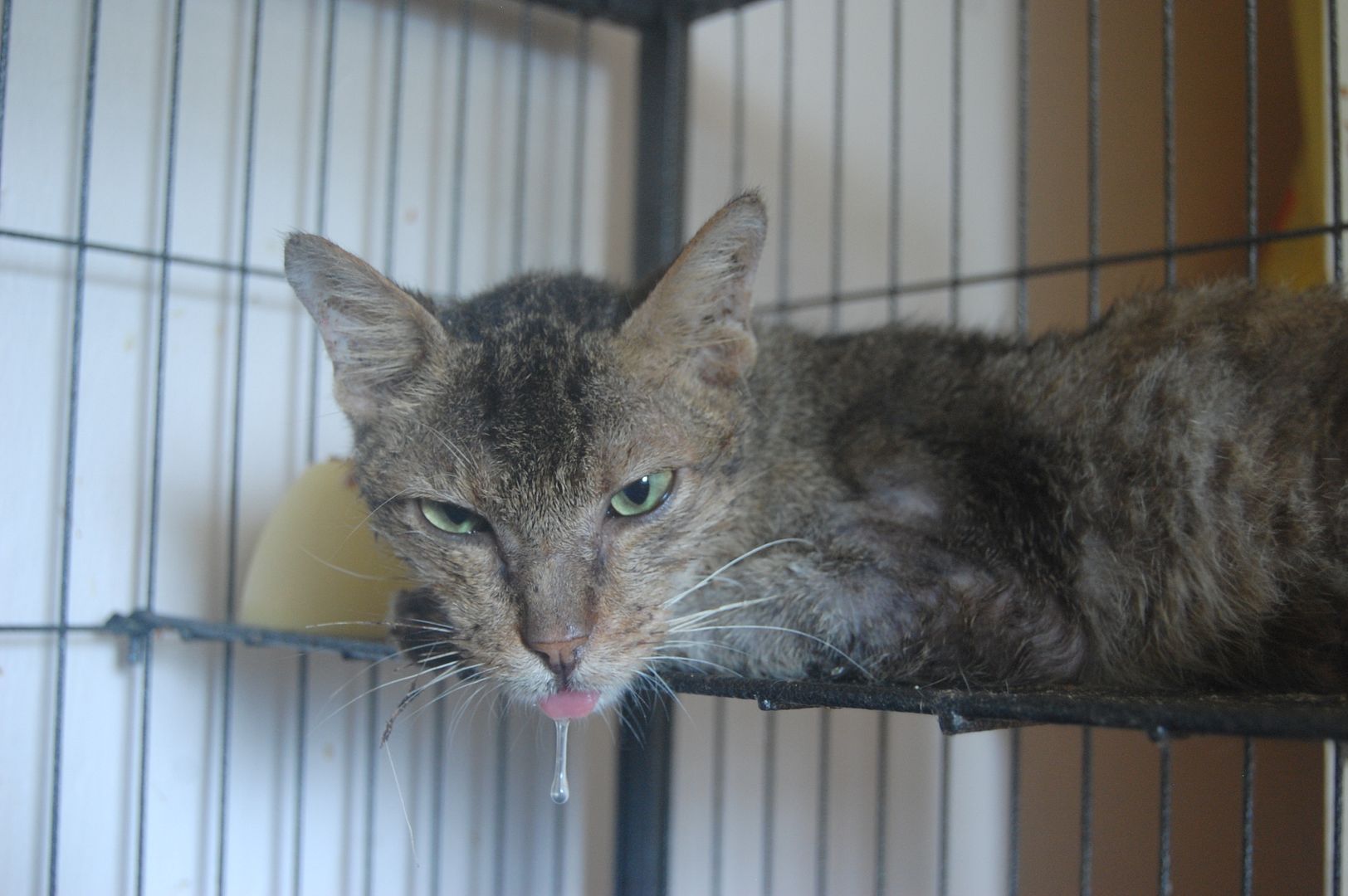 Despite meds, his gum disease is still not 100% ok
We have, together with our corporate sponsor The Water Dish, set up the #pawcircle fund. For every poor thing cat that we post about, you can go to this #pawcircle fund link and give a small sum (minimum $5) to strengthen the #pawcircle for the cats that need veterinary help.
Spread the word, Mac needs lots of help to tide him through what may be his last days here.
Donate to our cause by making a deposit to our POSB savings account 188-52652-7.